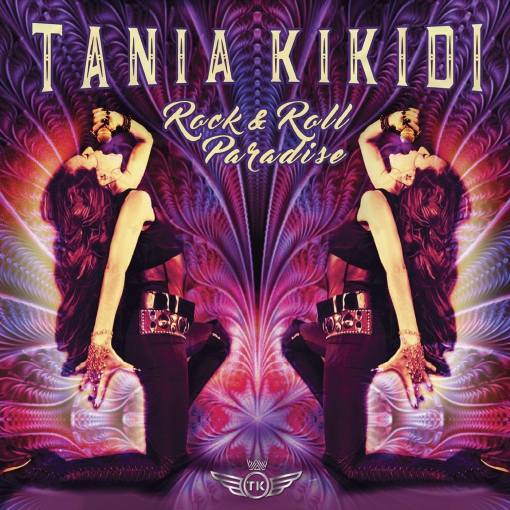 TANIA KIKIDI-Rock & Roll Paradise
GROOVEYARD RECORDS
What Alessandro Del Vecchio is to Frontiers Records Stavros Papadopoulos is for USA-label Grooveyard Records. Stavros has some four band/projects on the go for the label (amongst them Super Vintage and King Mountain). He also produces solo-material and produces and writes for other artists that are connected to Grooveyard.
GREEK MAESTRO
The Greek maestro and multi-instrumentalist's latest project involves female Greek singer Tania Kikidi. Stavros provided the songs, the sound and production. But not only that. He also delivered a shitload of guitar riffs and solos to make Tania's record 'Rock & Roll Paradise' a real joy to hear. As Tania as a singer brings it across as well with a very decent range, enough melody and some serious power in her pipes. She is not only a stunning woman to see but first and foremost a singer that can sing different genres as well. Just listen to how she handles the ballad ,,The Last Goodbye''.
HEAVY ROCK
Luckily on `Rock & Roll Paradise' Tania sings pure hard and heavy rock and does that with conviction. On several songs, like ,,Walkin' On Badlands'', she reminds me of a certain Sass Jordan. But in general on this record her style is a lot heavier orientated.
Thanks to the crunchy and overwhelming classic guitar sound by Stavros and a couple of other Greek guitar slingers invited to lent their talents to this album, 'Rock & Roll Paradise' matches up with its title.
If you like stuff in the style of Saraya, Chrissy Steele, Sass Jordan etcetera, have a listen to this record that has straight forward hard rocking songs with tonnes of guitar masturbation. Pretty sure Tania will reel you in with her voice and her hard rocking attitude. Yes people, they do know how to rock in Greece!