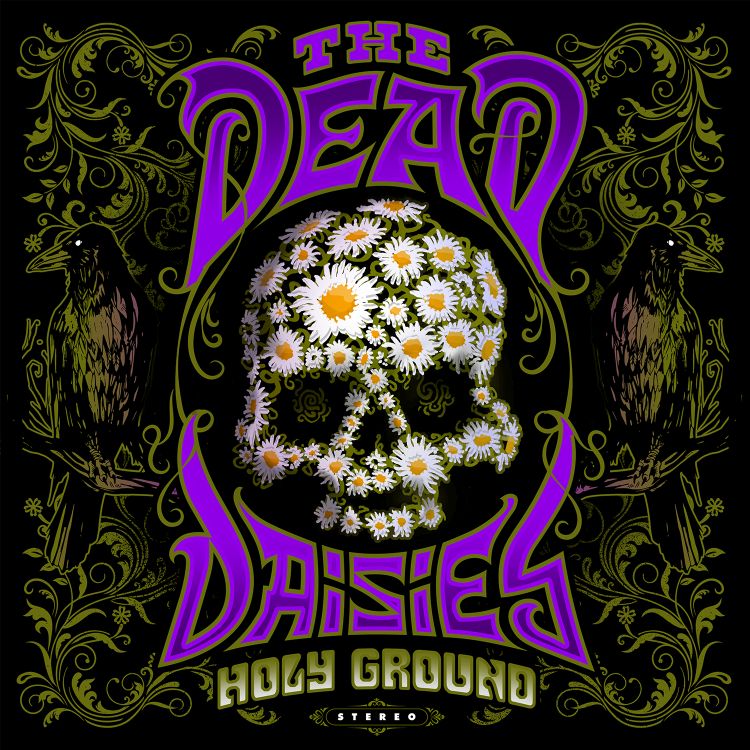 THE DEAD DAISIES-Holy Ground
The Dead Daisies/SPV
It did come as a surprise when the news broke through that singer John Corabi and bass player Marco Mendoza both had left The Dead Daisies. Especially Corabi had developed and established himself as an important part of the band and his departure came to me as a shock as he was the right man in the right band for me. Enter Glenn Hughes, one of my all-time favourites taking over on vocals and bass. Wow, what a choice.
Critics already predicted that the next record would sound like a typical Glenn Hughes record and that he would take away part of the identity of The Dead Daisies. WRONG! Of course Glenn is a force of his own, a man with the ultimate rock voice but just as he had done with Black Country Communion he can be a team player and share the lime light! Together with drummer Deen Castronovo and the guitarists Doug Aldrich and David Lowy (the only remaining founding member of the group) Glenn Hughes comes up big on 'Holy Ground', that is being released on the bands own label (distribution by SPV). Halfway through 2020 we could already get an idea of what 'Holy Ground' could become when the band released 'The Lockdown Sessions EP' but 'Holy Ground' has become so much more. The band is making a statement for sure with eleven robust rockers and a semi-ballad in the form of album closer ,,Far Away'', where the big pipes of Glenn Hughes lead the way. Produced by Ben Grosse and recorded in the South of France 'Holy Ground' is for me the best record in the history of the band. A killer sound, groovy yet heavy songs, excruciating guitar work by Lowy and Aldrich while Hughes and Castronovo are a rhythm tandem made in heaven. No fillers, all thrillers, even the evergreen ,,30 Days In The Hole'' rocks your socks off.
This is the first crucial and must have hard rock (with melody but also a metal edge) album of 2021. You can discover for yourself how bone crushing good and devastating this album is as the record is scheduled for release on January 22. Order your copy on line or camp outside your record store if necessary but get it!