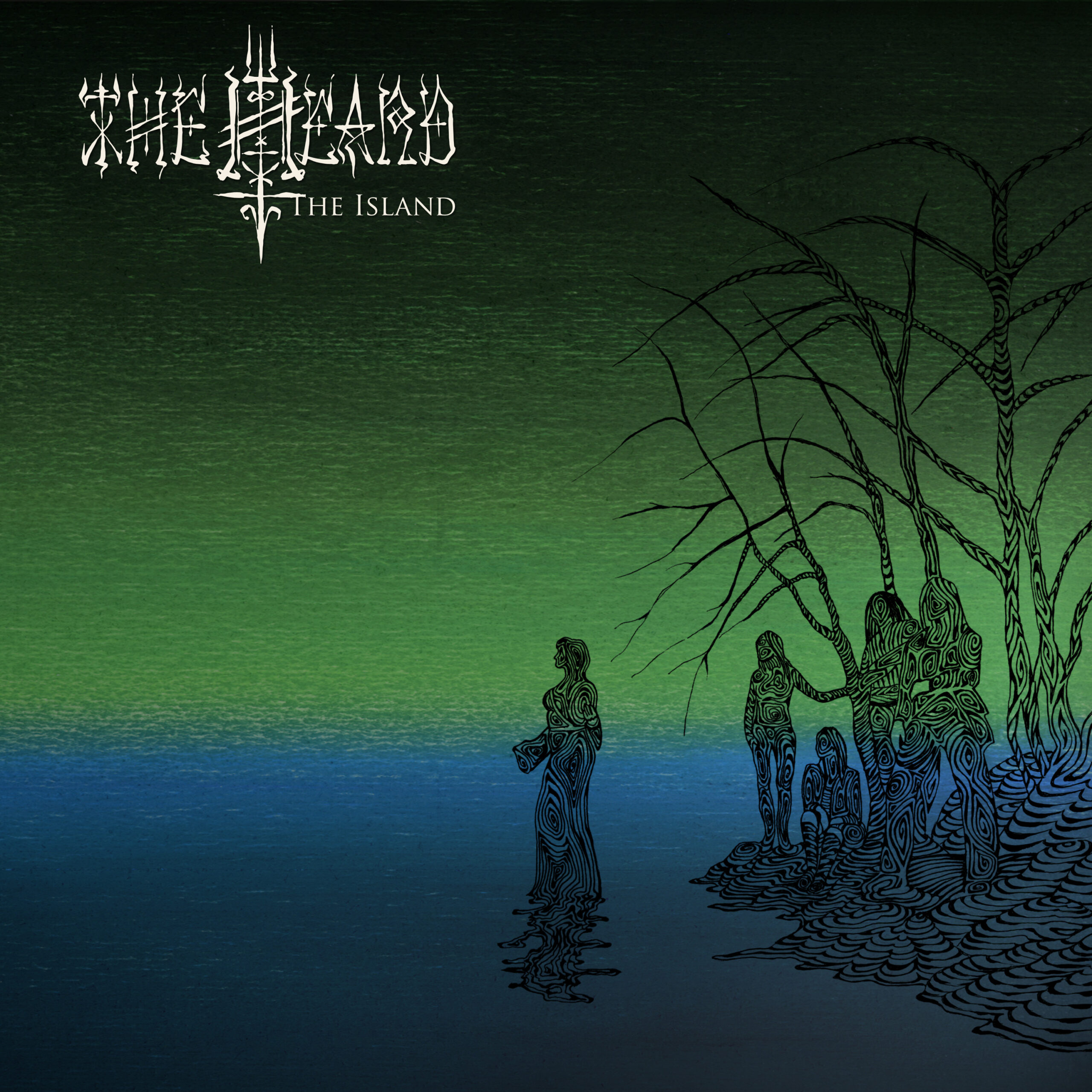 THE HEARD-The Island
Despotz Records
The Heard is the new Swedish melodic metal band made up off of members [Klara Force, Ida Evil Eye + Nikki Wicked] from the demised Crucified Barbara line up, with the addition of Deathstars' Jonas Kangur, and burlesque model/vocalist Pepper Potemkin. Visually they appear Marilyn Manson offspring rather than musically, as the band delivers a solid portion of modern pop blended with metal and hard rocking hooks.

With balancing on the fine line between rocking pop and metal, they deliver a diverse and interesting potion. `The Island' is built on powerful riffs, melancholic moods and still wells with pop and integrity. It's this welling emotive undercurrent that makes the album memorable. The Heard keenly injects this with fragments of progressive rock and twists things up with poppy melodic melodies and choruses. When they put down the pedal and start ripping it up, the band reveals their heavy roots and orbits to stardom almost instantly. Impressive riffs hit you in the stomach during the ominous ,,A Death Supreme", with Jonas 'Death Supreme' feeling right at home delivering. The upbeat ,,Tower Of Silence" is more melodic and its pace is predominantly made up from the drum kicking into gear alongside the lush riffing and swinging guitars. ,,Revenge Song" has guitars slinging and thunders onwards without remorse. Gritty driven riffs topped off by Pepper's echoing vocals. Venom is in the song's tail when a solo suddenly tings as if its been recorded by Ennio Morricone himself, reviving the spaghetti western's ,,Fistfull Of Dollars" gritty dark atmosphere in its short-lived and vibrant solo. An appreciated little twist, which made me enjoy the bands musical palette even more.
Other impressive songs are the gloomy and slow paced ,,Queen Scarlet" and the melancholic ,,Leaving The Island", which have Pepper shine brightly. Her voice is powerful but with a frail edge, and she manages to keep you focused throughout the entire album. The diversity perfectly aligns with the band's musical intention to create a near perfect symbiosis of post melodic rock/metal. With diversity being key, the album listens away like an interliner, touching base with a variety of styles without straying from the bands uniqueness. The band shows their abilities on the timid instrumental ,,Caller Of The Storms" and the more progressive rocking ,,It" that is by far the best the band has on offer. The song is melodic and packs intense power without buzz saw riffing implemented.

The musical interaction among the players is key on `The Island', serving up a potion of accessible melodic metal, without disrupting fans of the genre. All ingredients to make this a standout release are at hand and this debut is an excellent introduction to the band. Though it isn't a typical metal album and it tings poppy at times, it definitely pleases rockers and metal heads widening their horizon. Let's see where the future takes The Heard.