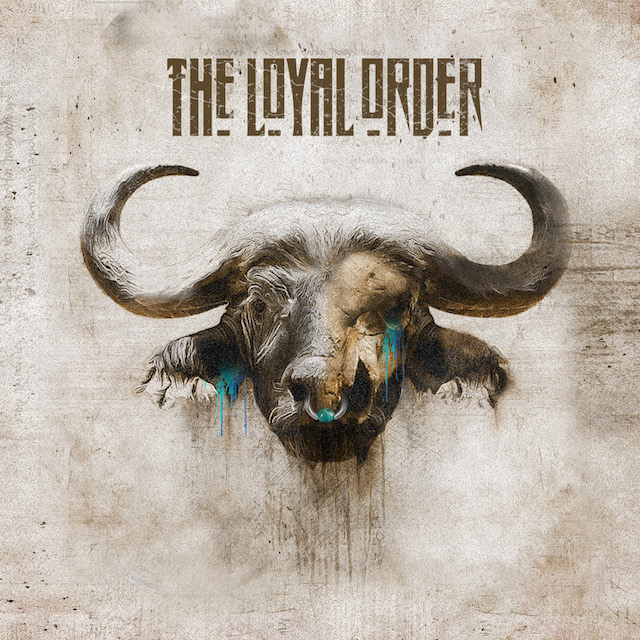 Review | The Loyal Order – The Loyal Order
EMP Label Group
What once started as a studio project to write a theme song for a regional outdoor reality show called `Heavy Hitters Outdoors', eventually turned out into a steady five-piece band called The Loyal Order. The line-up features musicians we know from classic acts Rough Cutt, Black 'N Blue and 36 Crazyfists. Guys who bring skills, experience and rock 'n roll to the table.
HOOKS
Biggest surprise is Rough Cutt bass player Jeff Buehner who actually handles all the lead vocals. This guy delivers for sure! He has a cool raspy rock voice and sounds strong. But also melodic and he has a wide range and a grungy edge in his performance. The vocal melodies are well crafted, mature and catchy. Black 'N Blue guitarist Brandon Cook is the man behind the thick and robust guitar riffs and he makes sure the music is ballsy and has hooks. Cook is also the guy who throws in nice guitar solos. As well as a few sensitive semi acoustic guitar pieces. There is also his protégé, guitarist Justin Gibson in the role of Cook's important wingman. Black 'N Blue bassist Patrick Young and 36 Crazyfists drummer Kyle Baltus are like a steam roller and together they keep up the rhythm and groove and do what is best for the song.
POST-GRUNGE
`The Loyal Order' has an overall heavy rock character but at the same time these guys made their songs accessible, even radio friendly, filled with exciting hooks and good melodies. And yes, there is a strong Alice In Chains and Soundgarden post-grunge vibe going on, especially in the vocal harmony department. But this nostalgic touch blends in very well with the overall fresh and modern sound and production by Rob Daiker.
Album opener ,,Ready For Dead'' is a straight forward banger, it breaks the ice and makes you feel comfortable right away. It's a song that also perfectly paves the way for stoner track ,,Superhuman'' and the highly driven ,,Fuck Or Fight''. The band managed to record a diverse and rich sounding album without being lost or being all over the place. The songs have an overall cohesive sound but there are a few nice surprising moments to be discovered as well. To me there are actually no weak moments to mention, but I can't deny that my instant favorite track is ,,Hellfire''. It has such appealing melodies, dynamics and intense vocal performance, that actually reminds me slightly of Sixx: A.M.
BLENDING IN
Along the way the track list also displays a more sensitive side as well. Both ,,Colorblind'' and ,,The River''are strong power ballads that also confirm the songwriting skills of these musicians. The melancholic sounding ,,Hard Life'' is very melodic piece and really reminds me a lot of the ballad repertoire of Alice In Chains.
In all conclusion I think that The Loyal Order has dropped a convincing debut. The musical style that they present here will also fit on many different live occasions and I feel they will blend in easily with bands from different genres. Let's hope doors will swing open for these rockers from Portland, Oregon.