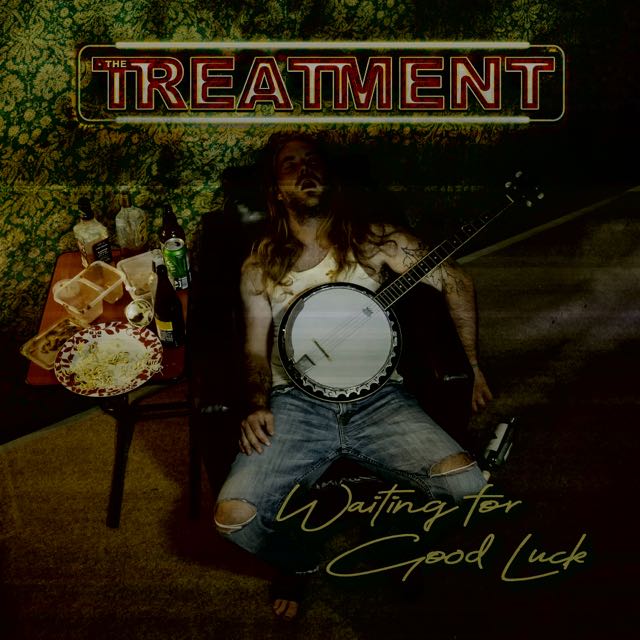 THE TREATMENT-Waiting For Good Luck
Frontiers Music srl
With drummer Dhani Mansworth (founder of the band when he was just 15 years old) and guitarist Tagore Grey as the stable factor since the beginning in 2008, the band developed into a force to be reckoned with. Youngsters with influences from bands that started before they were born, youngsters who toured with their idols like Kiss, Mötley Crüe, Slash, Status Quo and in the meantime kept delivering great albums.
I always had a soft spot for this young band originating from Cambridge. I have been following them ever since their first album 'This Might Hurt' (2011) and their tour with the iconic Alice Cooper (2012), I saw them lose members on the way but they always came back better, bigger and more determined, never losing focus on what it was all about, delivering great energetic, high energy rock 'n' roll both on album and on stage.
Now album number 5 is a fact and with 'Waiting For Good Luck' they raise the bar again.
After 'Power Crazy', 2 years ago, this is the second album with Tom Rampton on vocals and he does a great job. Besides Dhani Mansworth, Tagore Grey and Tom Rampton, the line-up is completed by Tagore's younger brother Tao Grey on guitar (who also plays bass on this album) and new bass player Andy Milburn (who came in after the album was finished). With mentor and composer Laurie Mansworth behind the helm again, overseeing and directing his protégés, the album sounds clear but dirty which totally suits the overall Treatment sound.
Twelve songs long it is just about having a good time. Whether it is ,,Rat Race'' (AC/DC meets Def Leppard), ,,Lightning In A Bottle (The Black Crowes meets Aerosmith) or blues based songs like ,,Vampress'', ,,Eyes On You'' and ,,Tough Kid'', they deliver. All songs are built around heavy riffs and are packed with great melodies (,,Devil In The Detail'') and above all, great guitar work (nice twin solo in ,,Let's Make Money''). There is even room for a good ol' boogie song (,,No Way Home'') and honky tonk blues (,,Barman''). But at the end of the day it is all about high energy rock 'n' roll (,,Hold Fire'') and the occasional cooling down as with the final track on the album ,,Wrong Way'', a melodic rocker; sung pretty laid back, with nice arrangements, a cool chorus and another twin solo. What a way to end the album.
Play it very loud. If you are not familiar yet with The Treatment I would strongly advice to give this album a listen, you won't be disappointed. Man, I hope these guys can hit the stage again soon because that's where they really flourish.