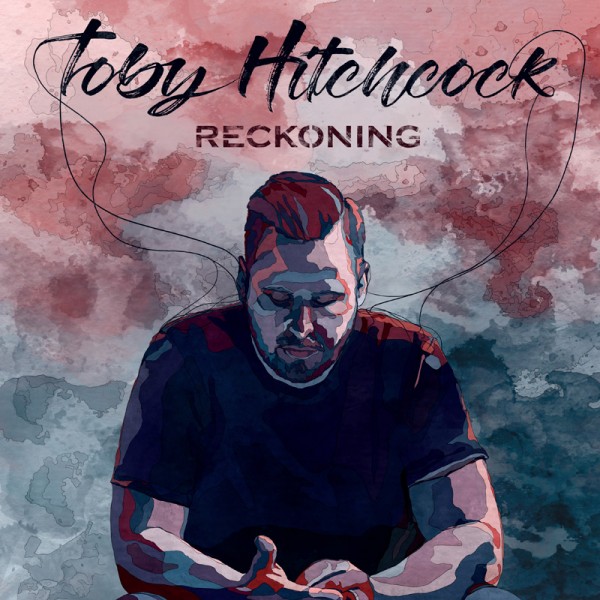 TOBY HITCHCOCK-Reckoning
Frontiers Music srl
As the charismatic vocalist of Jim Peterik's Pride of Lions, Toby Hitchcock has established himself as a household name for fans of the genre. With Peterik currently focusing on his new World Stage release, Hitchcock is focusing on his second solo release `Reckoning'. Following his debut recording, Toby now teamed up with another Frontiers songwriter to compose his new material. Murder Of My Sweet's Daniel Flores has proven his keen ear for towering melodic rock tracks with his band and with Find Me in particular, so this new collaboration might be a marriage made in Heaven.

Where the signature of Peterik sound always marked for highly melodic perfection, Flores manages to inflict the tracks with the same grandeur and a more driven approach. Melodic nesting and ear mingling slick, the album explodes with Flores' more keyboard-empowered melodies and hooks. Interaction between swirling and powerful keys, and delicate guitar riffs and melodies is the important key on this new album. Flores enrols an interesting melodic Find Me reminiscent melodic potion, making Hitchcock feel right at home. His powerful echoing vocals add to the persistence of the anthems and will certainly appeal to fans of Pride of Lions [,,Promise Me''] as well. The performance is spot on and the musical interaction is finger licking brilliant. Complementing each other to deliver some impressive melodic hammers are balancing the thin line between melodic rock and AOR. Hitchcock colours the tracks with his exceptional range and injects them with soul. All tracks sustain in longevity, welling in your head upon first spin. All 11 tracks are melodic tunes nesting in your head on the spot. Hitchcock and Flores keep the pace in a driving mode, delivering one memorable track after the other. Whether you put the album on shuffle or on a regular playing modus, the album appears to balance out in any playing order, depict the quality of the songs. Sure, the tracks ring predictability, but Flores and Hitchcock surpass these traps with the igniting performance. ,,Queen Untouchable'', ,,Fighting For My Life" or ,,No Surrender" are all delivered with impressive force and the squad Flores / Palace / Strömberg / Hitchcock maintain this high level of inspiration and craftsmanship throughout the album. Impressive is the intricate and powerful ballad, breathing sincerity and frailty. ,,Show Me How To Love" is heavily orchestrated, outlining the comfortable piano and keyboard sections. With Toby belting an impressive job, gluing string arrangements and message in towering beauty, the song keeps picking up emotional power. Power, which is delivered in higher gear.
,,Someone Like You" emphasizes heartfelt emotion in the best Find Me / POL tradition with ,,Gift Of Flight" with it's Mangold [Drive, She Said, Touch] reminiscent opening, blooming with Foreigner trademark panache. Drawing from the widest range of classics, all songs feel comfortable and fresh at the same time.

It is exactly that what makes `Reckoning' a great piece of work; the fact that it fuses past classic structures with the modern and fresh approach of Flores. With Toby Hitchcock handling the vocals, it stands out amongst the best albums. With the interaction between Hitchcock and Flores being as it is, this is certainly an album cherished by anyone loving the furry eighties when bands like Journey, Foreigner and Survivor ruled the airwaves. Must listen.