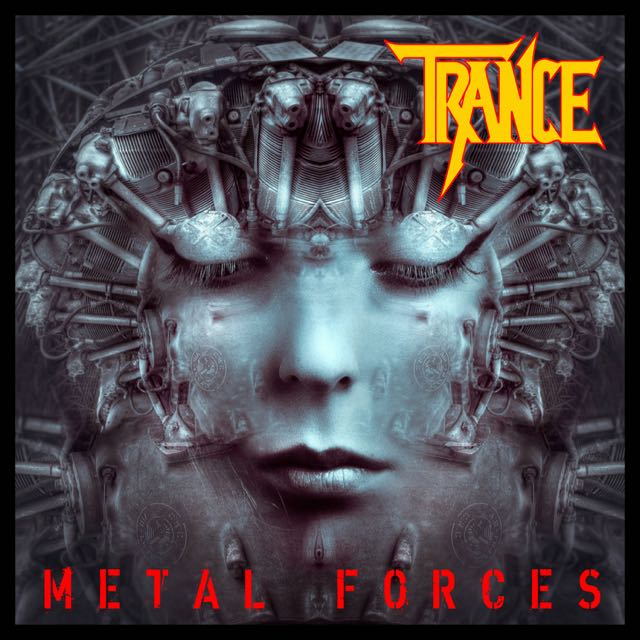 TRANCE-Metal Forces
Metalapolis Records
Actually, I had no idea that this "legendary" German metal band was still alive and kicking… Markus Berger [still in the band by the way] founded the band back in 1974, but in 1979 they changed their name to Trance. They are one of the oldest bands in Germany with that typical Teutonic metal style in the veins of Accept and Scorpions.
Four years ago, Trance released the album 'The Loser Strikes Back', a very decent comeback record filled with traditional heavy metal played at full force. 'Metal Forces' is Trance's new album and it finally features a steady line up: the two Dutchmen, ex-Vicious Rumors Nick Holleman [vocals] and Joris Van Rooij [guitar], founding member Markus Berger [guitar], Thomas Klein [bass guitar] and drummer Andreas Neudi Neuderth. On 23 April the first single ,,Metal Forces" was released, a fast headbanger track and classic Trance song!
The other songs on 'Metal Forces' are also very traditional, melodic German heavy metal tracks. Apart from the rather "weird" ,,Deep Dance", which is a kind of urban/tribal metal song in the veins of Sepultura…. The album opens with two up-tempo songs [,,The Fighter" and ,,Troublemaker"] featuring those typical German metal characteristics; catchy choruses, galloping rhythms and very recognizable guitar hooks and riffs. The musical influences of Accept, Priest, Saxon and Iced Earth are obvious, but that does not really bother me.
I do not like the rather monotonous vocals of Holleman but still there is enough diversity to enjoy his singing. As for the rest I can truly recommend this new Trance album to German heavy metal fans. Play it loud, sing/scream along, bring out your air guitar and enjoy!!