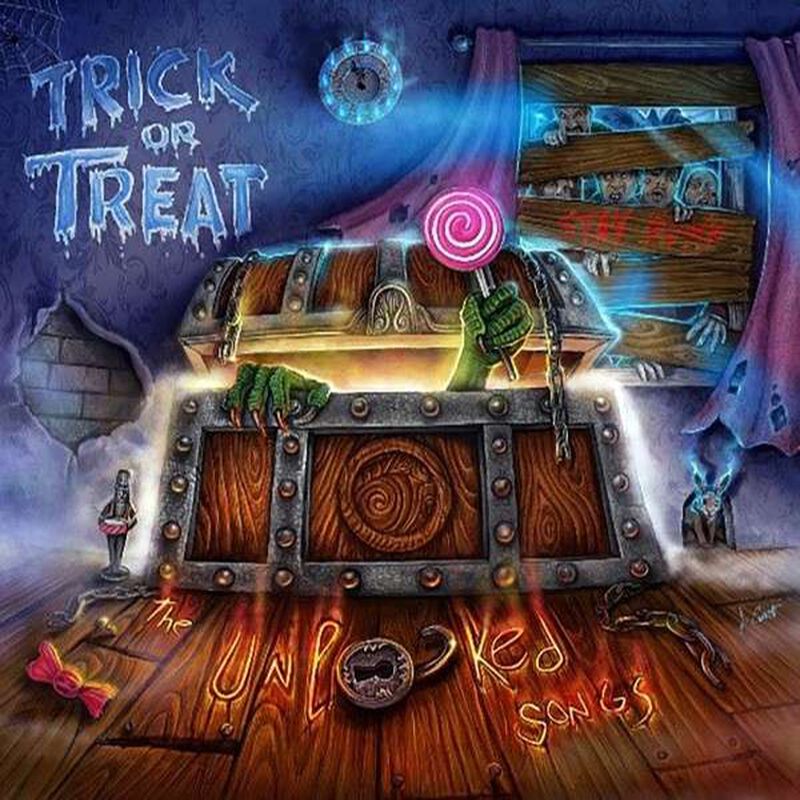 Trick Or Treat-The Unlocked Songs
scarlet records
Established in 2002 from an idea of ​​Luca Cabri, solo guitarist and composer, who left the band in 2014, the in Italy based Trick Or Treat began their career as a tribute to Helloween. Between 2006 and now the band has released 6 full-length albums and before hitting the studio for album #7 they decided to release `The Unlocked Songs'. Which at first glance I thought was a best of compilation album, but that is surely not the case here. `The Unlocked Songs' falls in between an album of unreleased music and a collection of assorted goodies. A compilation of unreleased songs, remixes, covers, rare bonus-tracks, acoustic versions and demo tracks.

To really understand this release I have taken the time to listen to their previous albums. What strikes me most is that the band tries to inject a large dose of humour into their music, with varying degrees of success in my opinion. I concluded on their regular albums that the power metal predominates the bands humoristic side. Something that could certainly give me a different view of the band, because based on this release I could not decide what to make of it. I am sure `The Unlocked Songs' is a nice in-between for the bands fan base and I can imagine that the band had the greatest fun putting this record together. However, for new fans to be won, this will not be the record to join the Trick or Treat boat. This compilation album is too incoherent for that and is full of all kinds of oddities that are most surely part of the history of the band, but it gives a too distorted a picture of the band.
This release is only for diehard fans of the band. Fans of the power metal genre I would like to advice to take a listen to the previous albums of Trick Or Treat, because that will give an honest view on the band.