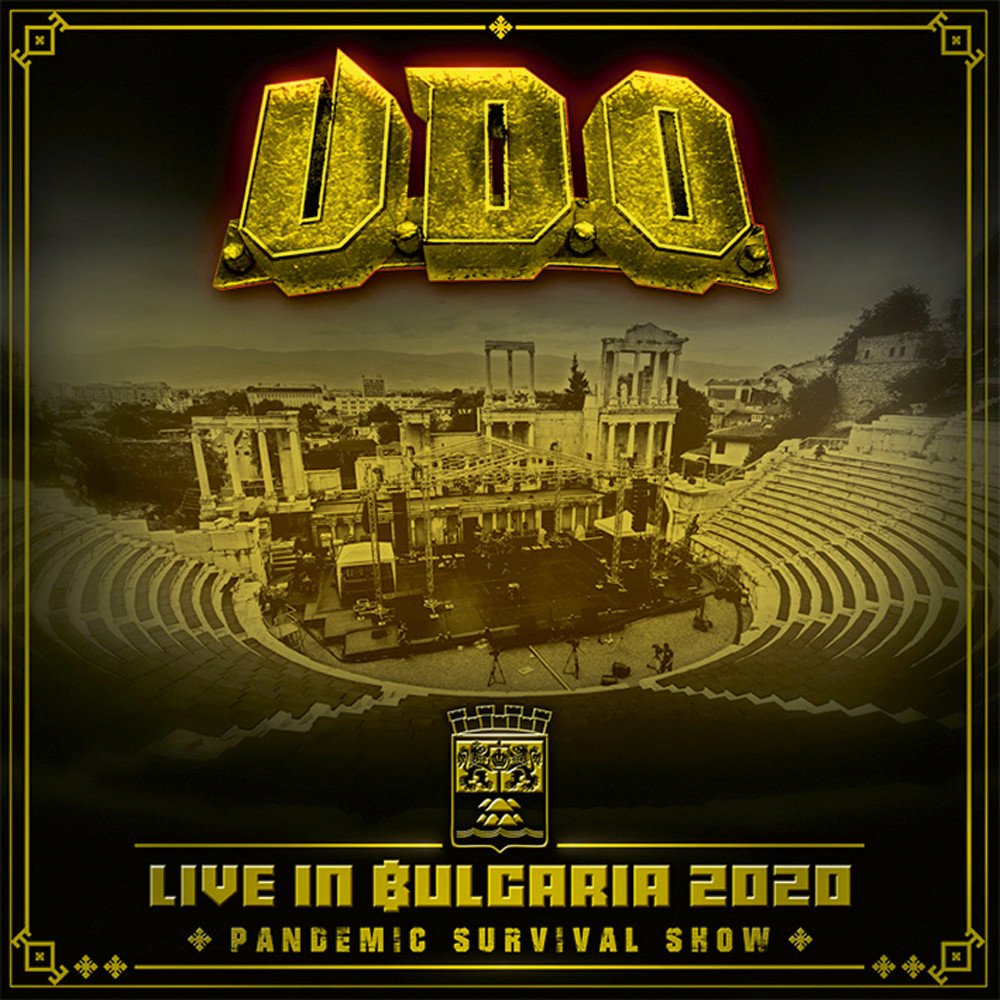 U.D.O.-Live in Bulgaria 2020–Pandemic Survival Show
AFM Records
In the middle of this worldwide pandemic, September 18th 2020 to be exact, U.D.O. was one of the few bands on the planet that managed to play a real live show. In front of 2500 fans they did not only play the show, they also recorded and filmed the whole event. All in all, quite an achievement.
Especially once you realize that this show in Plovdiv was the only show the band did in 2020 and the fact that it was uncertain the show could happen at all with band members coming from four different countries, the necessary hygiene regime and, the "small" detail, that the band did not play together for 9 months.
The result of this special evening can now be heard on the 'Live in Bulgaria – Pandemic Survival Show' CD/LP and seen on DVD. You hear a band that's all fired up because they did make this special evening happen. All the planning and arranging had paid off and the 2500 fans present witnessed a unique event.
The sound of the recordins is top notch. Stefan Kaufmann did a great job to create a sound as fat as if you would stand 50 cm from the speakers at the event. However, the biggest surprise to me is the fact that within this collection of songs, not only some rarely live played U.D.O. rockers are included, like ,,Rising High", ,,Rose In The Desert" or ,,One Heart One Soul", but also the fact that they had quite a few Accept classics in the set. Five to be precise. That must have been quite a surprise to the fans, because nowadays U.D.O. does normally not include any Accept classics in the live set anymore. That's something reserved for the Dirkschneider band.
Of course the whole band delivers a great performance. So when I add up all the things that make this show special, there is already enough cause for joy and happiness among the fans who now also get to share in this special show. U.D.O. and his band did a steady job and delivered a beautiful piece of history.