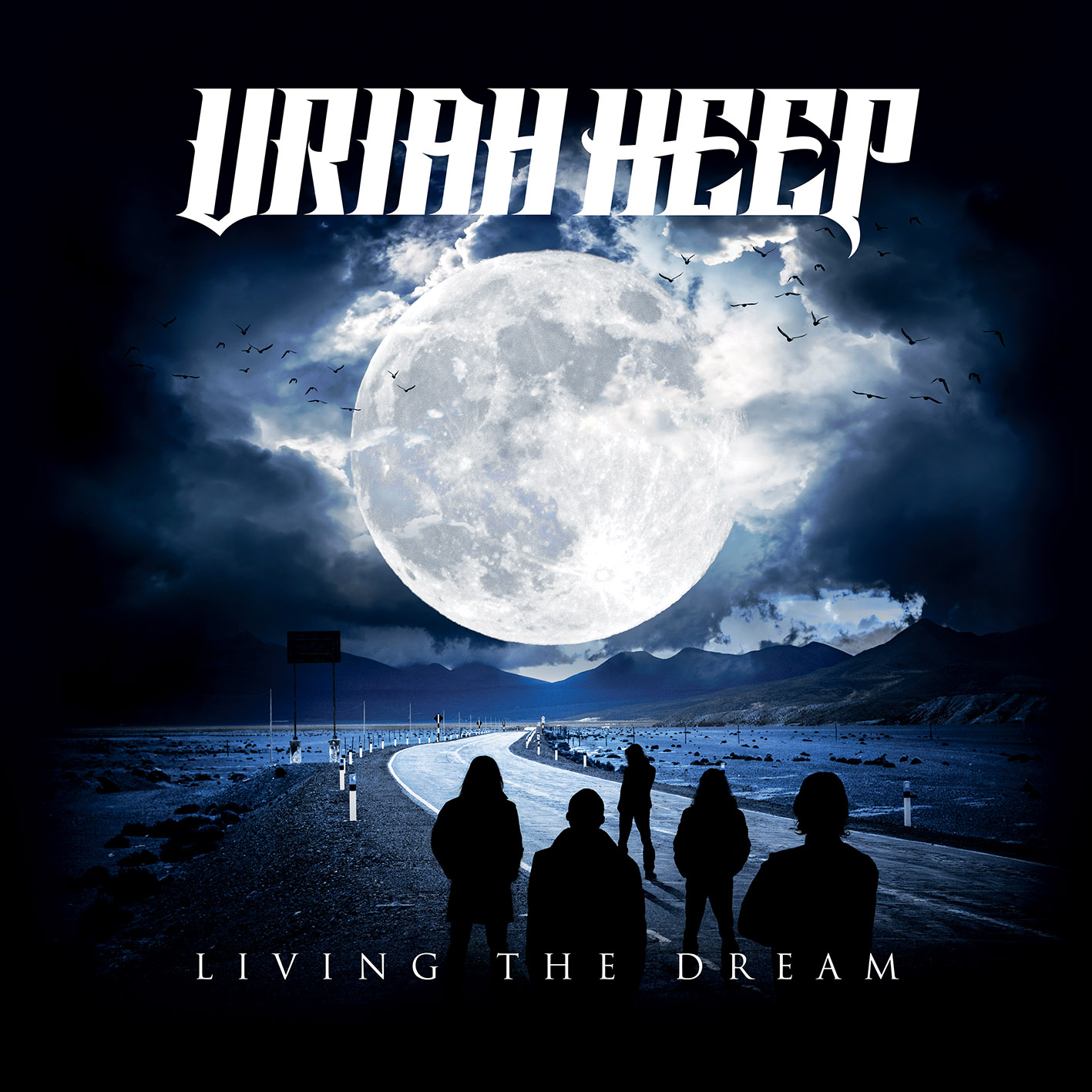 URIAH HEEP-Living The Dream
Frontiers Music srl
You could describe Uriah Heep as The Rolling Stones of the heavy rock movement as the band celebrates its 50th birthday in 2019. By that time Heep will be touring the world promoting the release of their 24th studio album 'Living The Dream'. For guitarist and founding member Mick Box a very suitable CD title as he is still living the dream at the age of 72 (!). Box could tell you a story or two about the history of this British band that has had many highs and several lows. On Wikipedia you can read all about the history of Uriah Heep. I must admit that I have not followed them very intensively the last decade or so, as for me their peak was the time with vocalists David Byron, John Lawton and especially Peter Goalby (with him Heep recorded three excellent albums).
Not that current vocalist Bernie Shaw, who came into the group in 1986 together with keyboardist Phil Lanzon, is a fluke (far from) but one way of another it seemed that the magic was a bit gone and things were done mostly on routine and reputation. But hey, there is still life in Uriah Heep, that has been operating in the current line-up since 2013 (Box, Shaw, Lanzon, bass player Dave Rimmer and drummer Russell Gilbrook).
'Living The Dream' sounds very inspired and fresh, recognisable, yet with plenty of variation. Some songs sound typical Heep inspired by Lanzon's Hammond, Box's effective guitar exploits and the always immaculate layers of background vocals and close harmony singing, an element that has been prominent from basically album one 'Very 'Eavy…, Very 'Umble' and that kept re-appearing on almost every record since. In 2018 Uriah Heep still sounds 'very heavy yet very humble' as the group has no pretentions and just wants to plays honest heavy rock with plenty of melody.
They have succeeded once again doing that on 'Living The Dream' that adds another successful musical chapter to the legendary status Mick Box and his band have achieved during the last five decades. They are maybe not trendsetting anymore but are still solid and genuine. Catch them in a town near you later this year or somewhere in 2019.