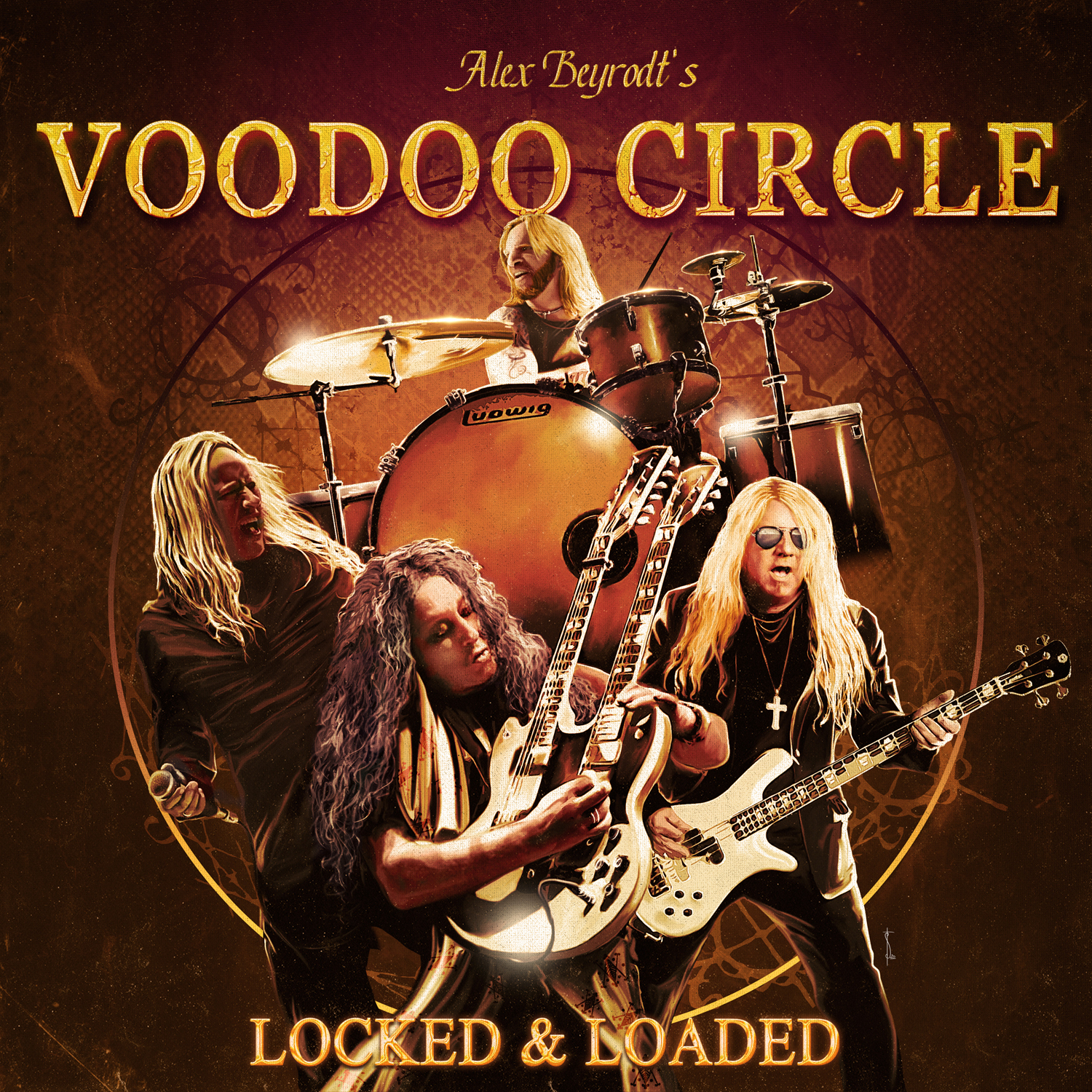 VOODOO CIRCLE-Locked & Loaded
AFM Records
Since the foundation of Alex Beyrodt's Voodoo Circle in 2008, they have stood for decent melodic "classic rock". The band already released 5 albums and the soon to be released sixth album `Locked & Loaded' does not change a lot in that direction. Voodoo Circle have and always will stand for classic melodic rock, in the likes of 70s/ 80s Whitesnake, Rainbow, Deep Purple, Led Zeppelin, to name a few.
One can love it or hate it, but they absolutely pay tribute in a respectful way to the artists they love and grew up with.

The biggest change on this new album probably is the fact that the charismatic David Readman (vocals) and Markus Kullmann (drums) did re-join the band and I think it is fair to say that both the band and the fans can be excited about that.
To me, `Locked & Loaded' is Voodoo Circle's best effort since 2013's `More Than One Way Home'. Corvin Bahn is the man who provides the keyboard parts on this album and of course the core "string" members Mat Sinner (bass) & Alex Beyrodt (guitars) are present. While listening to `Locked & Loaded' it becomes very obvious that the inspiration of the great Led Zeppelin is more than ever present in the songs. Just listen to songs like ,,Wasting Time" , ,,Magic Woman Chile" or the ballad ,,This Song Is For You".
Production wise this release sounds like amazing. Producer Jacob Hansen (Volbeat, Epica, Primal Fear, Pretty Maids) has done a great job mixing and mastering this record. The tracks that definitely stand out to me are the groovy title track ,,Locked & Loaded", album opener ,,Flesh & Bone", ,,Magic Woman Chile", ,,Straight For The Heart" and ,,Devils Cross".
And you know what? I am really happy bands like Voodoo Circle keep putting out albums with music that brings back memories of the grandmasters of the classic hard 'n' heavy genre. People may or may not criticize them of being unoriginal, but I would put it this way. Voodoo Circle has found a way to create music that can measure itself with the grandmasters themselves and keeps delivering high quality productions.

—
HBLS interview with Alex Beyrodt about this new release HERE