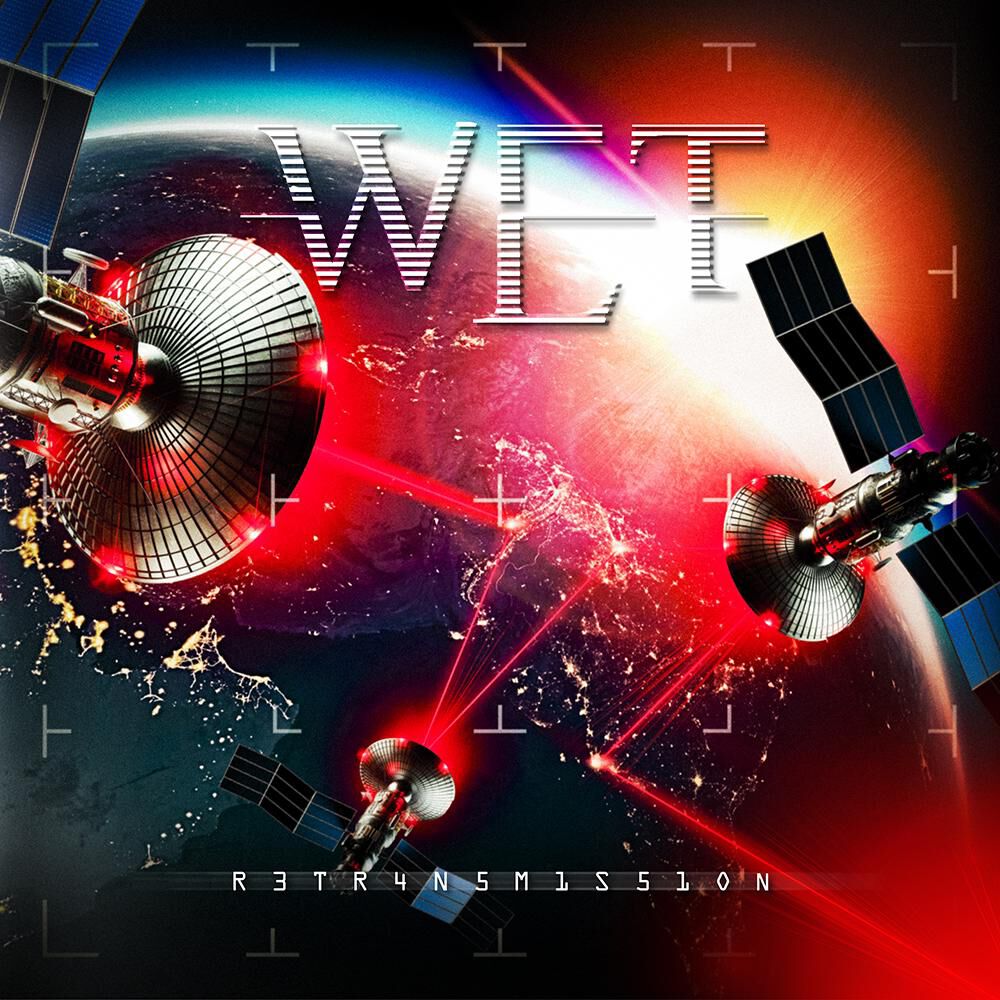 W.E.T.-Retransmission
Frontiers Music srl
On their fourth album super group W.E.T. continue where they left off with their 2018 release 'Earthrage'. We all know that this group features musicians of the popular formations Eclipse, Talisman and Work Of Art who got together over a decade ago and in between their other commitments managed to deliver a record every three to four years.
With Robert Sall (guitar/keyboards), singer Jeff Scott Soto and the two Eclipse guitar players Erik Martensson and Magnus Henriksson, accompanied by bass man Andreas Passmark and drummer Robban Back W.E.T. secured a solid position in the melodic rock movement and although 'Retransmission' does not really offer new elements the album is solid and good enough to consolidate their position and popularity. When JSS stands behind the microphone you know that you are going to get an immaculate achievement on the vocal front.
Still, there is something about 'Retransmission' that has got me a bit worried. Erik Martensson is a first class musician and producer but it may pay the band dividend when they hire an outside producer next time. Someone who has an objective mind. Why? Because the sound and style on 'Retransmission' leans very much towards the Eclipse style and a lot less towards what Sall does with Work Of Art or what Soto used to produce with Talisman. The album reminds me too much of the arena rock sound that Eclipse has developed throughout the years. A sound developed by Martensson and Henriksson and you can't deny that Martensson (maybe unintentionally) has pushed W.E.T. more towards the characteristics of his own band. W.E.T. sounds great, don't get me wrong, but the difference between 'Retransmission' and the first two albums is quite significant. Maybe the band will get away with that for now as 'Retransmission' is as solid as a rock, heavy at times, melodic at all times and the level of playing and singing leaves no room for any doubt, but for the future an independent and objective set of ears might just be the thing W.E.T. needs.