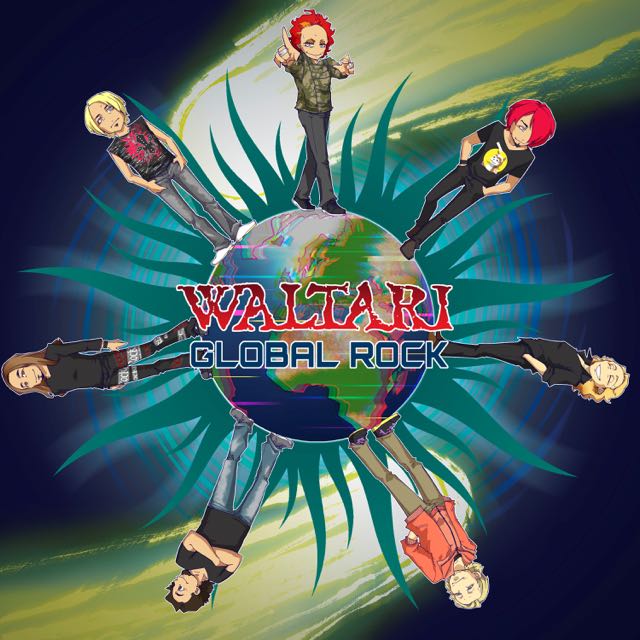 WALTARI-Global Rock
Metalville/PIAS
When Waltari got together in the mid 80s, no one had the slightest clue what the crazy Fins would create to open our musical senses. Experimenting in the punk area it was the year 1992 where they released the album 'Torcha!'. Crossover was born and I mean really crossover. We knew collaborations before such as Run DMC & Aerosmith or Public Enemy & Anthrax but Waltari went a big step further and just threw any genre into the blender that they could find. No boundaries, no genre-thinking, just a mix of all kinds of different music styles into one big thing, the trademark of Waltari was born.
After five years of silence, the band is now back with a brand new album called `Global Rock' and it contains the same ingredients like they used during their prime. But its not the 90s anymore, so how does it work? Well, if there is one thing the 90s rock music can prove best it is the fact that it is timeless. There are many other examples where you can see that these musical outputs have no timestamp at all.
For 'Global Rock' it means it feels like Waltari 2.0. Same no-fear-of-boundaries-attitude in an extremely fresh sound dress. In the middle of all these constructed bubblegum wanna be rock bands (sorry Imagine Dragons), it is so good to have a band like Waltari to show us what creative art can be. Even though the band never been gone, it's a thankful welcome back.
Keep going guys as the world need more global rock from you!


#waltari #globalrock #headbangerslifestyle #hbls #awayoflife