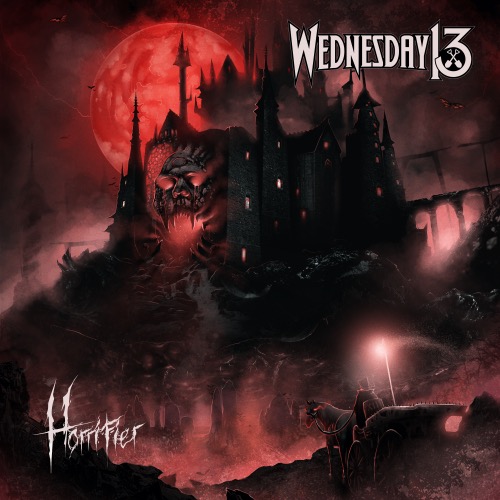 Wednesday 13 – Horrifier
Napalm Records
It is close to Halloween and it is time for the spook show to appear again. The man who gained major success with The Murderdolls and who is known for being the singer in Frankenstein Drag Queens From Planet 13, Wednesday 13 belongs to these artists who can't be killed at all. No matter what, the undead is marching on doing music with constant continuity.
LORD OF THE UNDERWORLD
'Horrifier' is solo album number nine in seventeen years. Wednesday 13 delivers a horrific mix of dark tunes with a lot of melody. It is a ghoulish soundtrack to the upcoming Halloween and a perfect rock album at the same time. As timeless as the music from the Lord of the Underworld is, it is also quite repetitive. Diehard fans will love it, but I am not sure if the man will gain some new fans with this brand-new album though.
Myself, I have to admit that I do respect the effort of creating music from the Underworld as I personally love it! Fall is my favourite time of the year and with the release of `Horrifier' the Halloween vibes are perfectly coming to life this year.
Release date: 7 October 2022