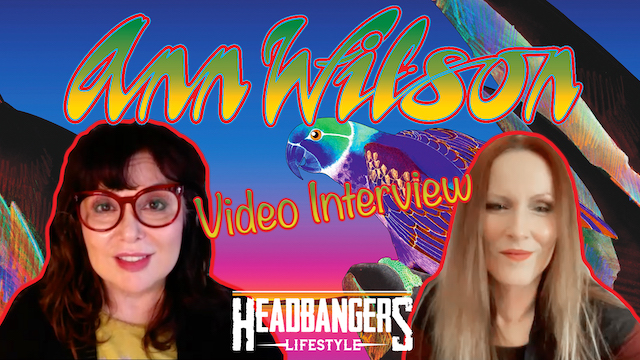 Video Alert | Interview Ann Wilson of Heart
In this online interview HeadBangers LifeStyle's Lilo talks with Ann Wilson, the legendary lead singer of HEART, about the release of her new solo album `Fierce Bliss' (out on 29 April, 2022, via Silver Lining Music). The album was written and recorded during the pandemic and Ann tells how it was to work in Nashville, what has been a real game changer for her and why she loves recording and performing covers as well. The singer points out some fun facts of her band and the important spark of being in the studio together.
WATCH THE VIDEO ON OUR YOUTUBE CHANNEL HERE
Don't forget to like and subscribe to our YouTube channel while you are there. It's highly appreciated.