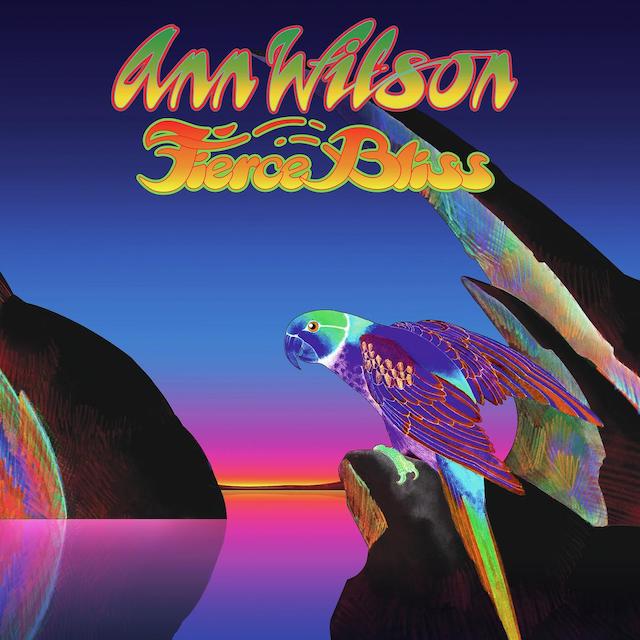 Review | Ann Wilson – Fierce Bliss
Silver Lining Music
As the future of the band Heart looks pretty bleak at the moment it was the perfect chance for Nancy Wilson to make a solo-album ('You And Me, released last year) and also Ann Wilson, after the release of her album 'Immortal (2018) and a few EP's put her focus on a new album entitled 'Fierce Bliss'.
THE SITUATION AROUND HEART
An altercation between Ann's husband Dean Wetter and Nancy's young sons while on tour with Heart led to a breach between the two sisters. It took three years before Heart took to the stage again. As Ann and Nancy have been working with their own bunch of musicians and could not agree on picking which musicians for a new Heart tour (there were plenty of offers) it is pretty unclear what the future holds. Remember also that Ann and Nancy are not spring chickens anymore, so it remains a question if and when problems are resolved. We might never see Heart performing again but then never say never.
ANN WILSON OF HEART
Under the banner Ann Wilson of Heart, Ann has been out there on tour in North America on a regular bases (in the month of May she embarks again on a US-tour), circumstances permitting. And she had the time to work on a solo-album that under the title of 'Fierce Bliss' brings back memories to the better Heart albums. Ann is rocking again on this eleven-track gem. Already 'Immortal' was quite good but it was a cover-album with songs from artists that had passed away like Chris Cornell. Ann felt she had to pay tribute and did that in a convincing way. 'Fierce Bliss' is something different, much more (heavy) rock orientated.
MEETING NEW MUSICIANS
In 2020 Ann met Nashville based musicians Tom Bukovac (guitar) and Tony Lucido (bass) and started working with them adding drummer Sean T Lane and two keyboardists (Gordon More and Tim Lauer) to the basic line-up for this album. Guitarist Kenny Wayne Shepherd contributed to a few songs and just as on 'Immortal' Gov't Mule boss Warren Haynes helped out bringing with him the whole line-up of The Mule for the songs ,,Angel's Blues'' and ,,Gladiator'' and co-producing these two tracks with Ann who produced the rest of the album with Tom Bukovac.
COVERS
The bulk of the album is filled with new songs by Ann in cooperation with others but there are also a few covers on the album. ,,Love Of My Life'' is one of the most sensitive Queen-songs ever. Ann kills it with her singing partner in crime Vince Gill in such a manner that Freddie Mercury would have been tickled pink. The second cover is a steaming version of Robin Trower's ,,Bridge Of Sighs'' with Kenny Wayne Shepherd on lead-guitar. A song that has stood the test of time (Steve Lukather recorded it as well last year on his record 'I Found The Sun Again'). Ann's version is stunning and Shepherd really starts with his playing.
HIGH ENERGY
'Fierce Bliss' is a high energy album. Okay, you might not hear super heavy hard rock songs such as ,,Barracuda'' or ,,Kick It Out'' but there are plenty of energetic rock songs like the first track ,,Greed'', ,,Missionary Man'' (with again KW Shepherd), ,,Forget Her'', ,,Black Wing'', and ,,Fighting Fer Life''. Ann's voice is in immaculate shape, age has not been able to slow those singing pipes down and on 'Fierce Bliss' she proves once again that no other female singer has been so influential in this genre as… Ann Wilson. Heart fans that are longing for a bit of the old days will definitely like this classic rock yet ultra-modern sounding record. 'Fierce Bliss' touches with Ann's musical past but basically stands on its own and is quite outstanding.
Release date: 29 April 2022
About
Lead singer and songwriter of hard rock band HEART. She is also active as a solo artist.
Active musician since 1971.
Genre
hardrock, rock, pop rock, folk rock
Website
https://annwilson.com/
Social
Related links
Tags