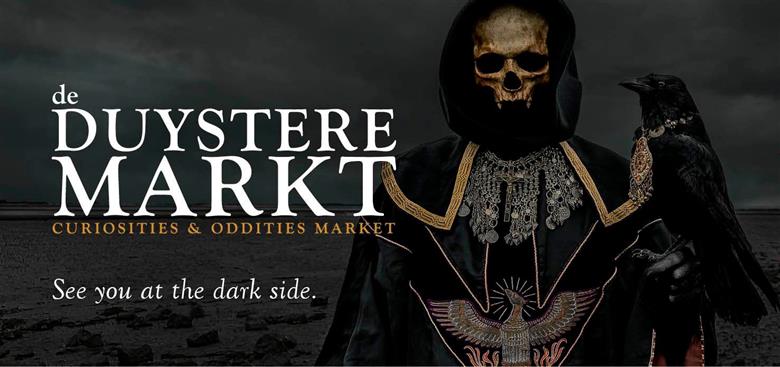 Blog | De Duystere Markt – See You at the Dark Side
Sunday 23 April 2023 - De Rusheuvel - Oss [NL]
Written in old Dutch/Flemish, "Duyster" best translates as a collision of abstruse, obscure and gloomy, capturing the widest range of dark appeal present. It's not just the darkness that prowls, it is rather the absence of light to mark the minimal lit objects that attract. The objects in its widest variety and styles that attract us, the outcasts lingering for different music and style. Defining us in taste of music, clothing, dining and drinking, we stand alone on the borders of the sonic spectre and mankind itself. With vast arrays of light bouncing off society, we remain in the twilight and dusk, clinging to our own stubborn views upon life itself and mankind in particular. It can be sombre, it might be alluring. Rainbows, demons, wizardry and glooming pace luring. There can be ponderous agony and blast beats supporting thunderous riff-rage and tempo.
Metal is wide, heavy and varied. Sometimes referred to as a religion, it is a lifestyle we so gladly adopt since guitars started to dominate rock and music.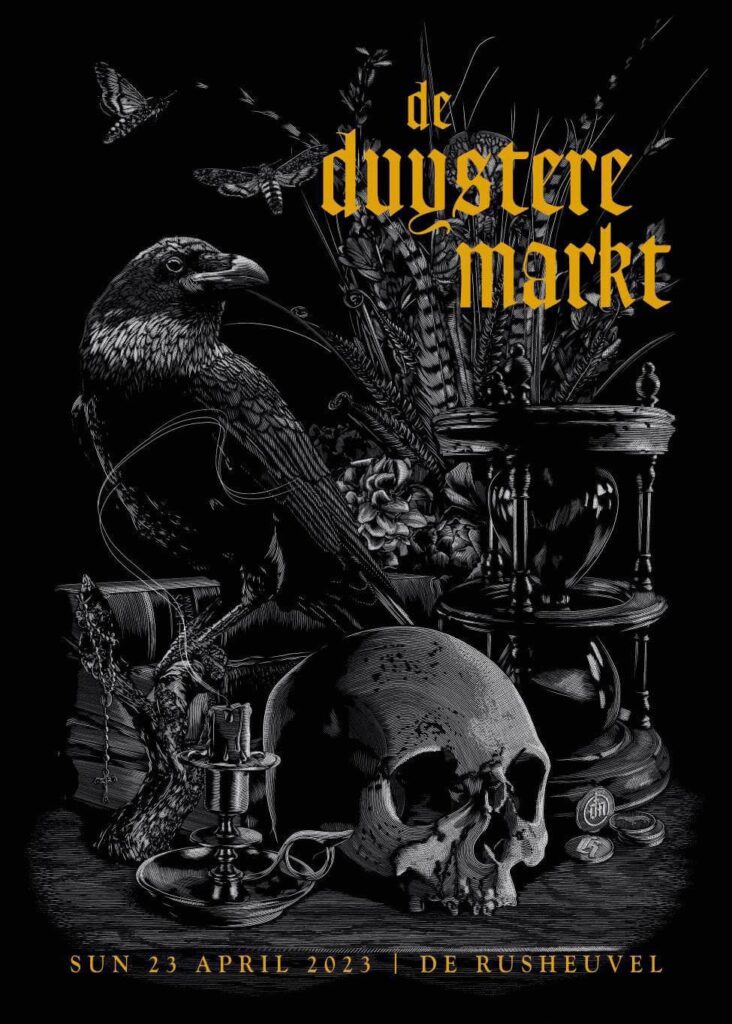 THE GEAR AND THE GOODS
Matching our love for our beloved music and bands used to be a real burden. Mostly in the obscure small shops in the 80s and 90s you could find your belts and studs, or your black and white/red striped spandex to mime to Iron Maiden. Lucky ones could land a band-tee and more commonly the large size band posters. Closer to the source you bought your merch at the boot at one of your favorite band's gigs; the real deal! With metal gone underground and obscure the decades following those heydays, you were to find your gear at concerts and festivals.
But let's fast forward to a more recent past and the present. With the internet at our disposal, we could indulge our fandom importing worldwide shipped gear and goods. Worldwide marketplaces sourcing from abroad, bringing merchandise right to your door for over a decade to come. With recent shipping rates however, few rely on this service, other than the China knockoffs. More locally it seems impossible to find the right stuff, other than the scarce shops to land you the band branded liquors and beers. Festivals still are the best gateway…. Until…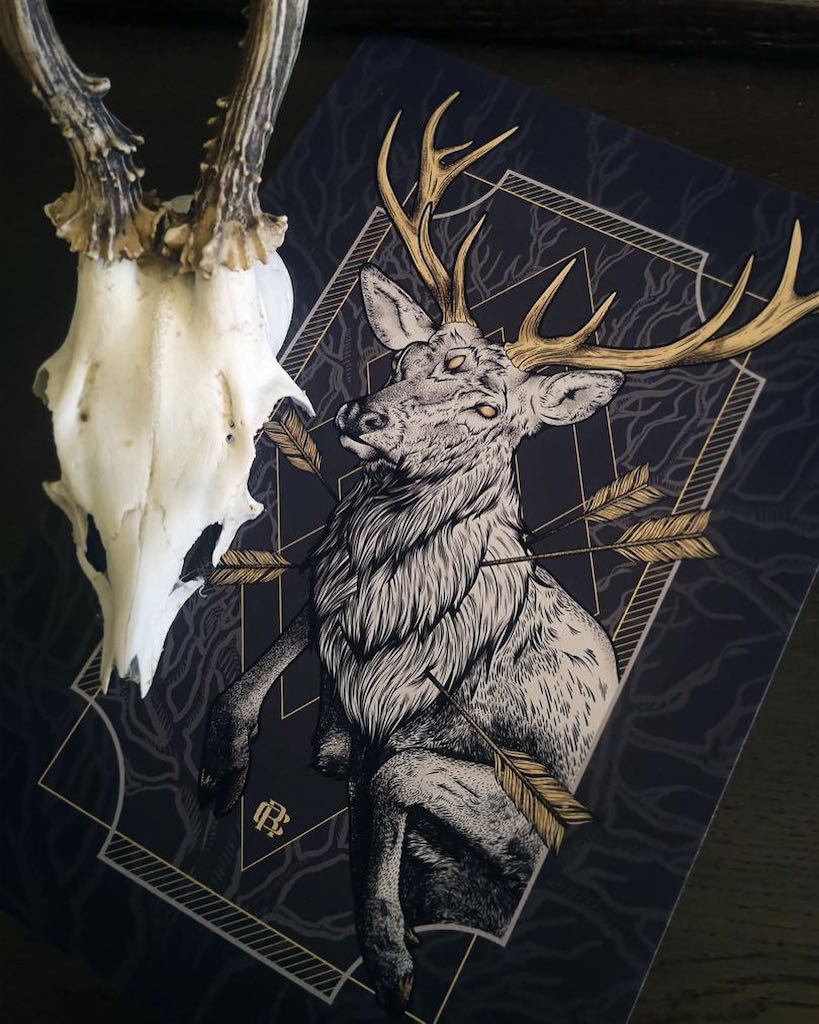 THE FIRST DUTCH EDITION OF DE DUYSTERE MARKT
De Duystere Markt is the annual held outdoor market in Belgium where music and lifestyle collides in its widest and purest. It is here where you feel, taste and breath the lifestyle we embrace. With winter in full swing, I first got acquainted with the market by accident wandering Belgium and stumbling onto the event at Genk Thorpark (if I recall correctly). Though sold out and rather late, we managed to get a glimpse of what was in store.
With the organization spreading wings after the sold-out Belgian events, they move up north to the city of Oss in the south of The Netherlands. It is there where on April 23rd the first Dutch edition will take place, introducing Dutch metalheads, goths and likewise minded to the gloom and doom of this wonderful event. Expect the unexpected, don't expect average nor mediocrity!
De Duystere Market will bring fans and lifestyle fanatics together with a wide variety of styles and art. Dubbed 'curiosities and oddities market', you are in for a real treat. From taxidermy, dark art and antiques, to hedonism and nature appreciation, the market will entice and astound its visitors.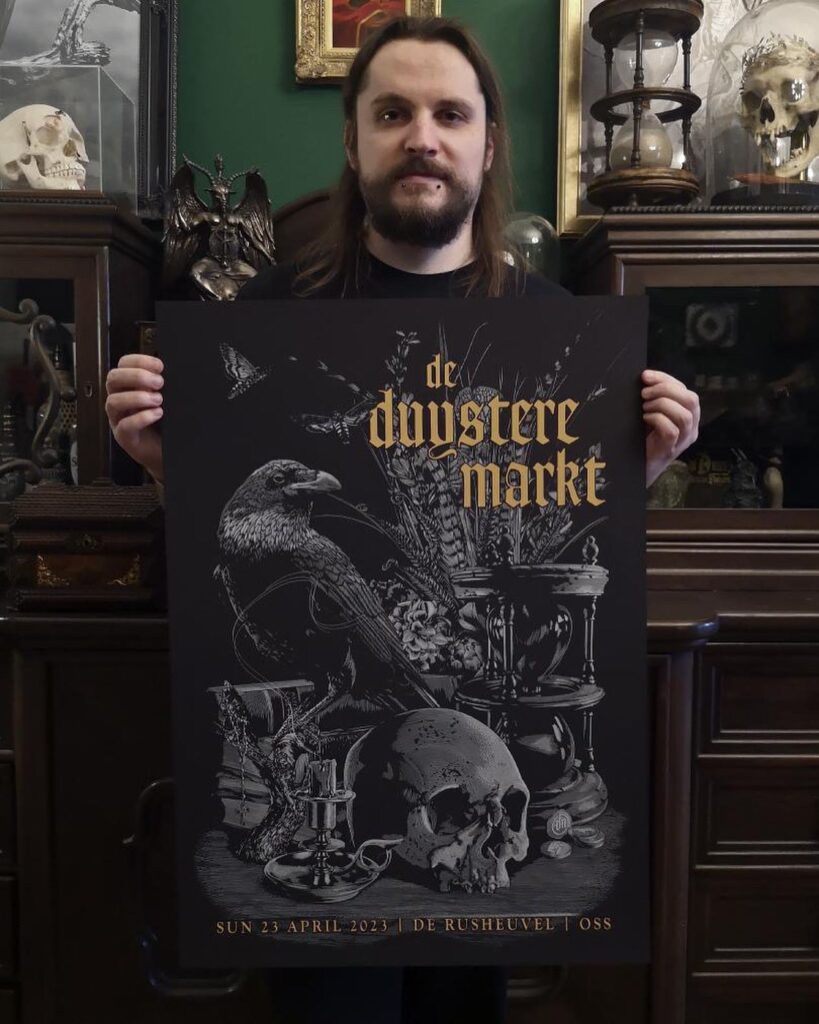 WHO WILL BE AT DE DUYSTERE MARKT?
Dutch artist Christopher Reuter presents his dark art and prints, with enchanting drawings. Reuter also designed the limited-edition screen print of the event, for sale in strictly limited edition, hand-signed and numbered by the artist. The art print is available in two versions; with the De Duystere Markt logo featured on top, and without. Both printed on heavy black paper. Painting macabre and shocking art, Miquael Res of Res Dark Art is known for his upsetting paintings. His creations are much in line with the dark horror imagery of Clive Barker for instance. Subhuman alienation and horrific scenes and portraits mainly in bright colors, or bordering more with H.R. Giger's work. More predominantly on the colorful side of art is Stardust artist Saskia Huitema with her paintings.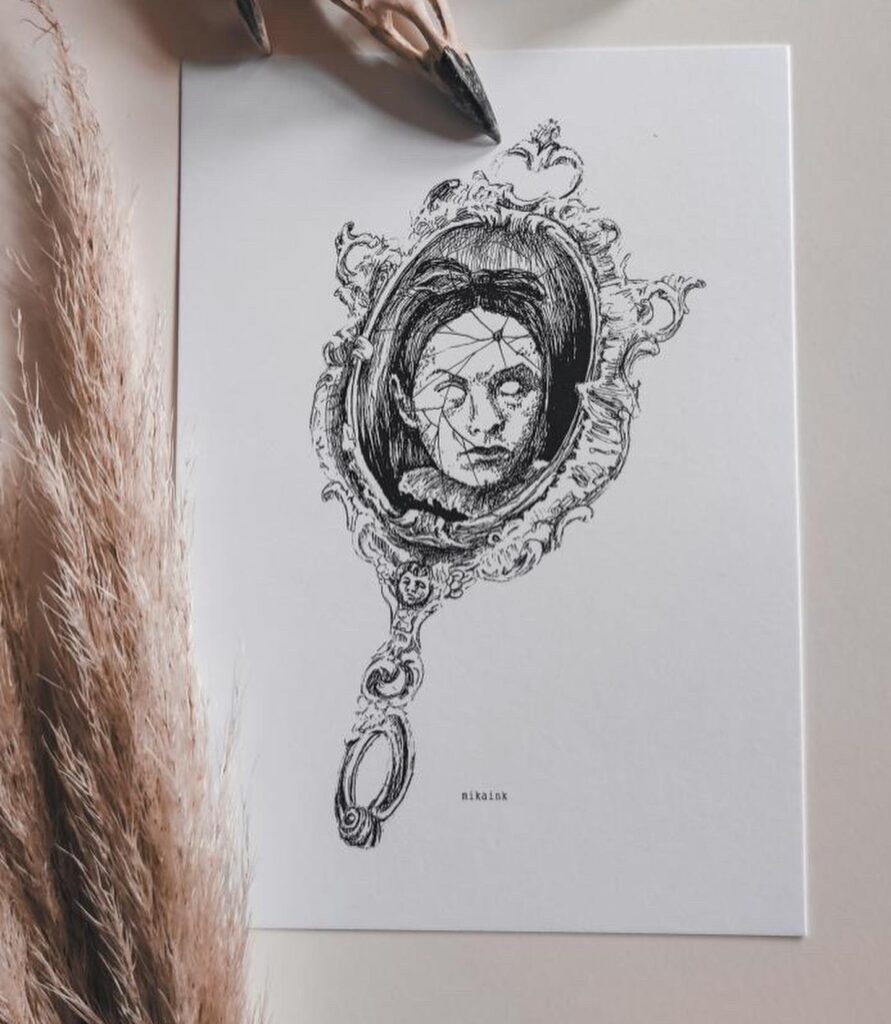 Lotte vdH Art brings her black and white paintings to De Duystere Markt, which are stylistic, sober and sombre, much in line with the more detailed and sharp ink drawing of Mika Ink evoking gothic vibes, as she states. Much more macabre are the drawings and aquarelles from the hand of Patina Vaz Dias of Takkewyf Productiehuys who apologizes beforehand to the faint-hearted. That sinister and ominous art is also to be found at Chronicles of Gryningen, Withing Hour and Claudia Fedorovici Art with their dark paintings. Xander Stragier will bring his art and sculptures.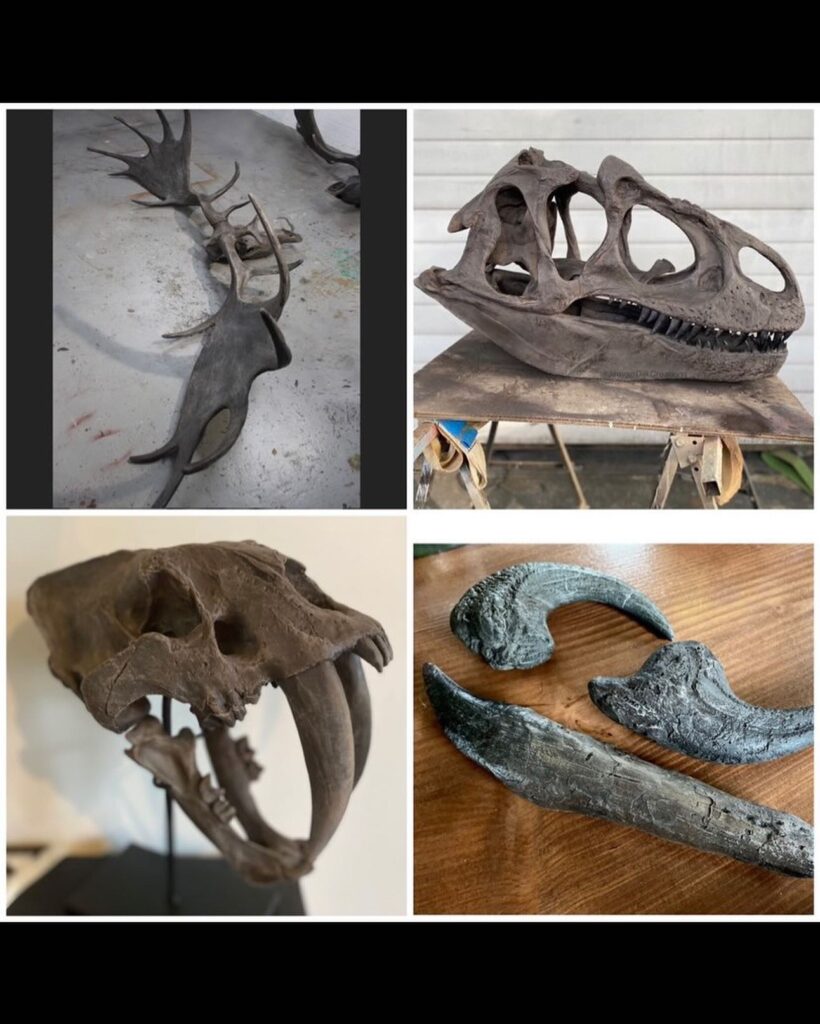 ALIENS AND KING KONG
Creating sculptures and props Jim van Dijk creations' Jim van Dijk will present his sculptures of long-lost Sabre tooth tigers and T-rex as well as King Kong's live size head. For those with more guts van Dijk also has macabre creations like the Chestbuster-in-egg from Alien, or corpses and animal heads decaying, and even a head in a jar of formaldehyde. Different are without a doubt the wonderful prints from Dwaalspoor Sporeprints. Their blow ups of micro fine spores from mushrooms are impressively creative.
Also present is Mothmeister with signed fine art prints and macabre creations and figurines Nandrysha as well as the morbid masks from multi-talented Candice Angelini. Mothmeister will also have their luxurious coffee-table book "Dark & Dystopian Post-Mortem Fairies" for sale at the event, filled with fine dark art haunting you for many years to come.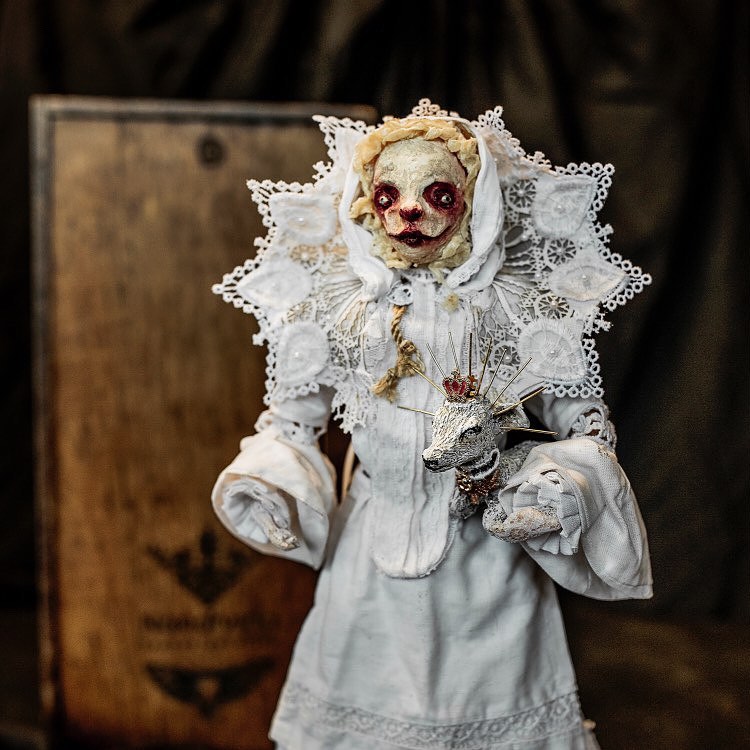 For those interested in unique jewellery, Belgian artist Natascha Mattens will be creating her one-of-a-kind jewels and medallions at her stall, as where Vidar Crafts fuses minerals and jewellery with skulls and bones to create an entirely different atmosphere. Silversmith Atelier Wolfstone makes his jewellery exclusively from silver and draws inspiration directly from times long past and the woods and earth with recognizable lines and forms. Glass Wizzard Inner Shelterwill bring his fantastic colorful creations to the market also.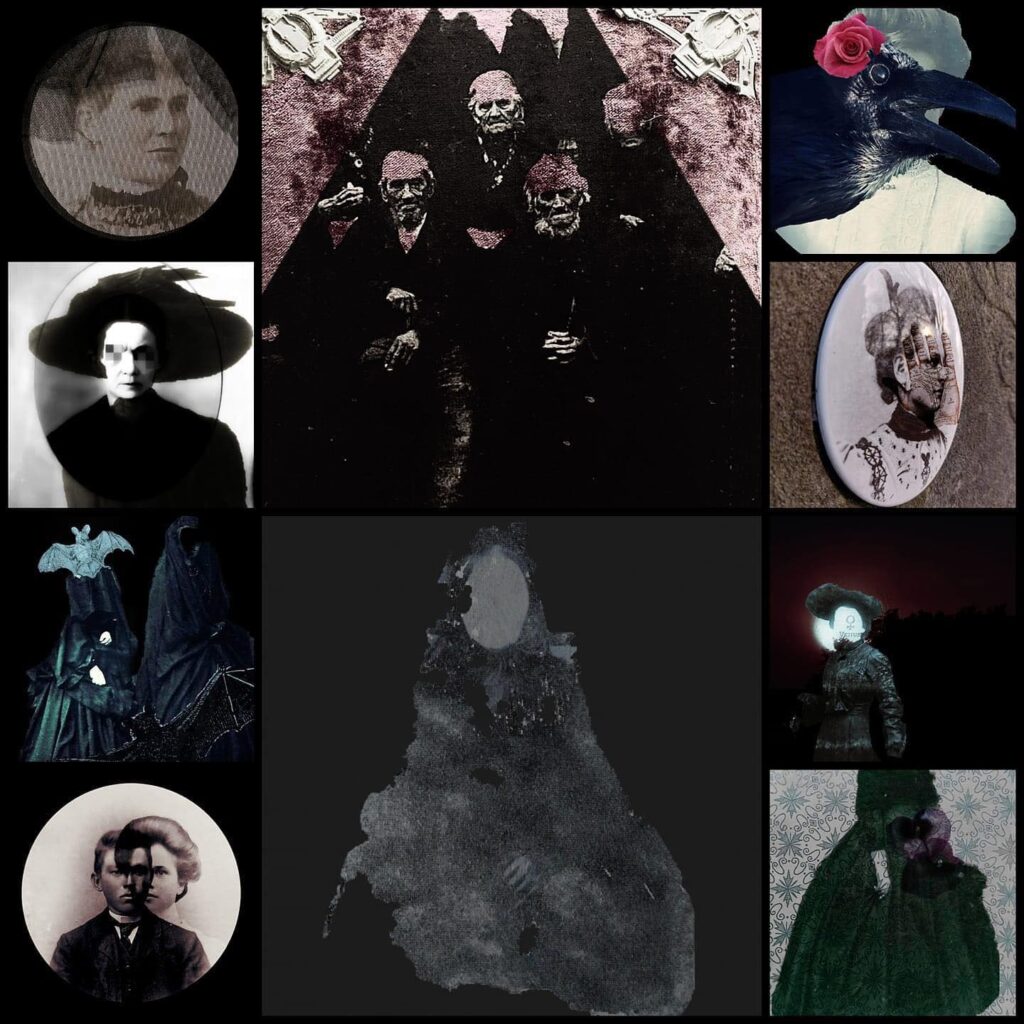 HOME DECOR
For home décor I want to point out the gut wrecking dark prints art Kieks Art brings to the table. The way they use antique photographs and break them into art pieces is absolutely astounding. Effective, simple, and enticing with gripping solitude and sombre.
Make a stop at the taxidermy stand of Doodgewoon Taxidermie to see the vast array of animals on presentation. Very much alive and in line with reality, anatomically correct and well preserved. Keep an eye out for the black rooster and the dark glimpse crow. This also applies to Joyce Snijders' animal displays, differing from Preparatenshop who use taxidermy as well as create sculptures and skulls for display.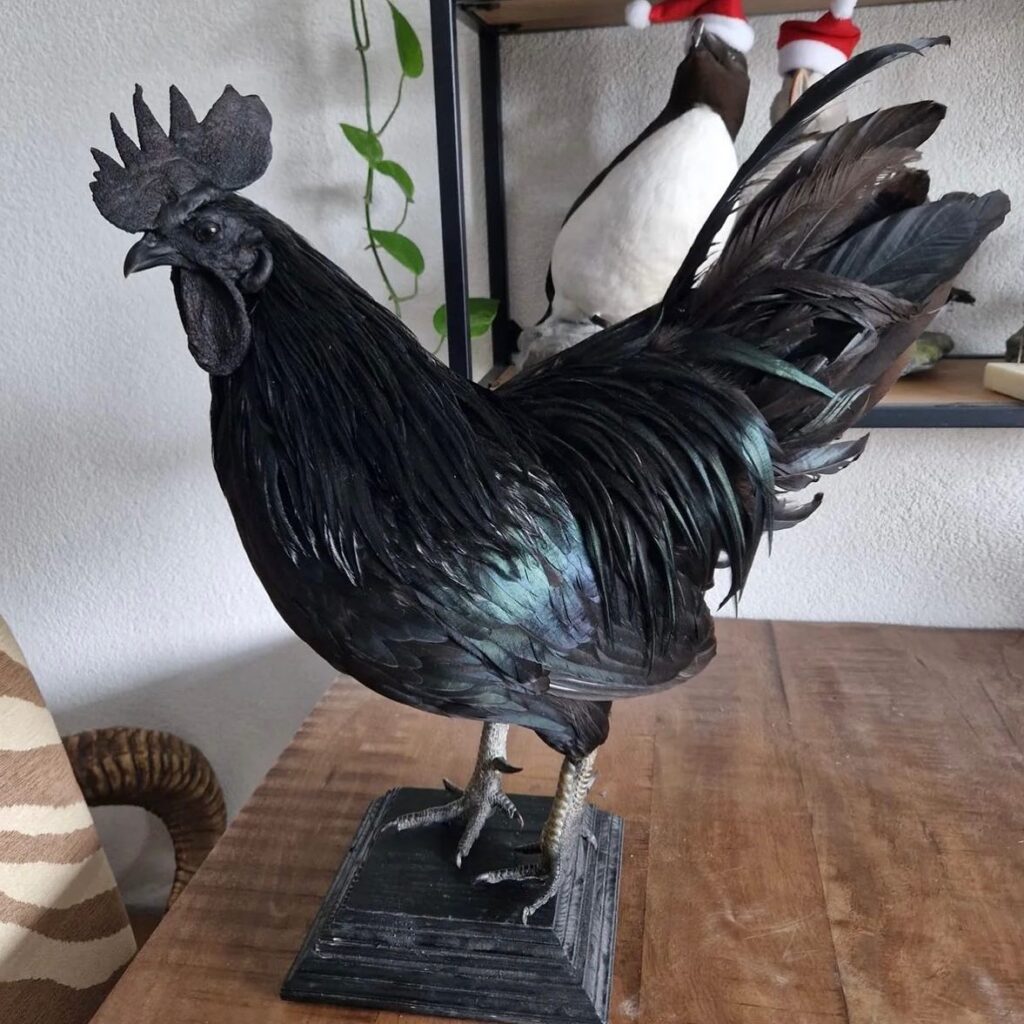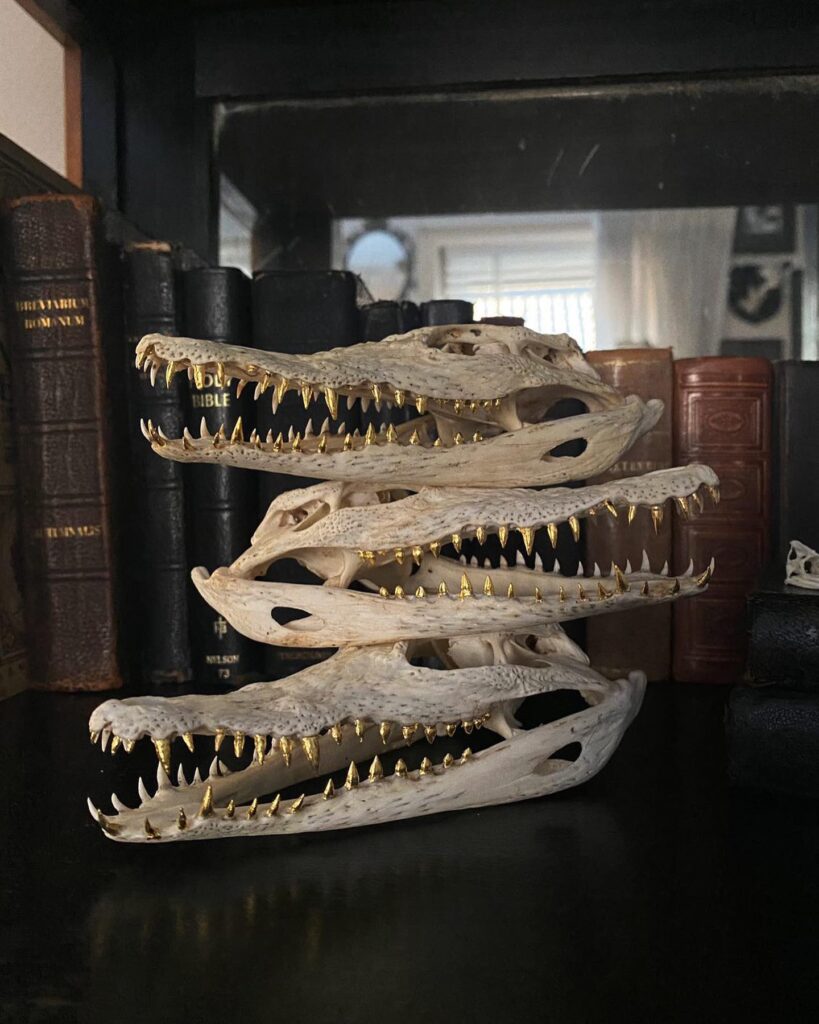 Taking it a step further the market hosts Oddly Gilded with their astounding displays and domes that display animal skulls, mammals and insects. Teeth painted golden, the appeal is spectacular and will fit in your library amongst the old leather books and prints. Els Rook Taxidermy Art uses taxidermy to bring animals to life in unusual 'human' poses and positions, or injects art in the animals' remains.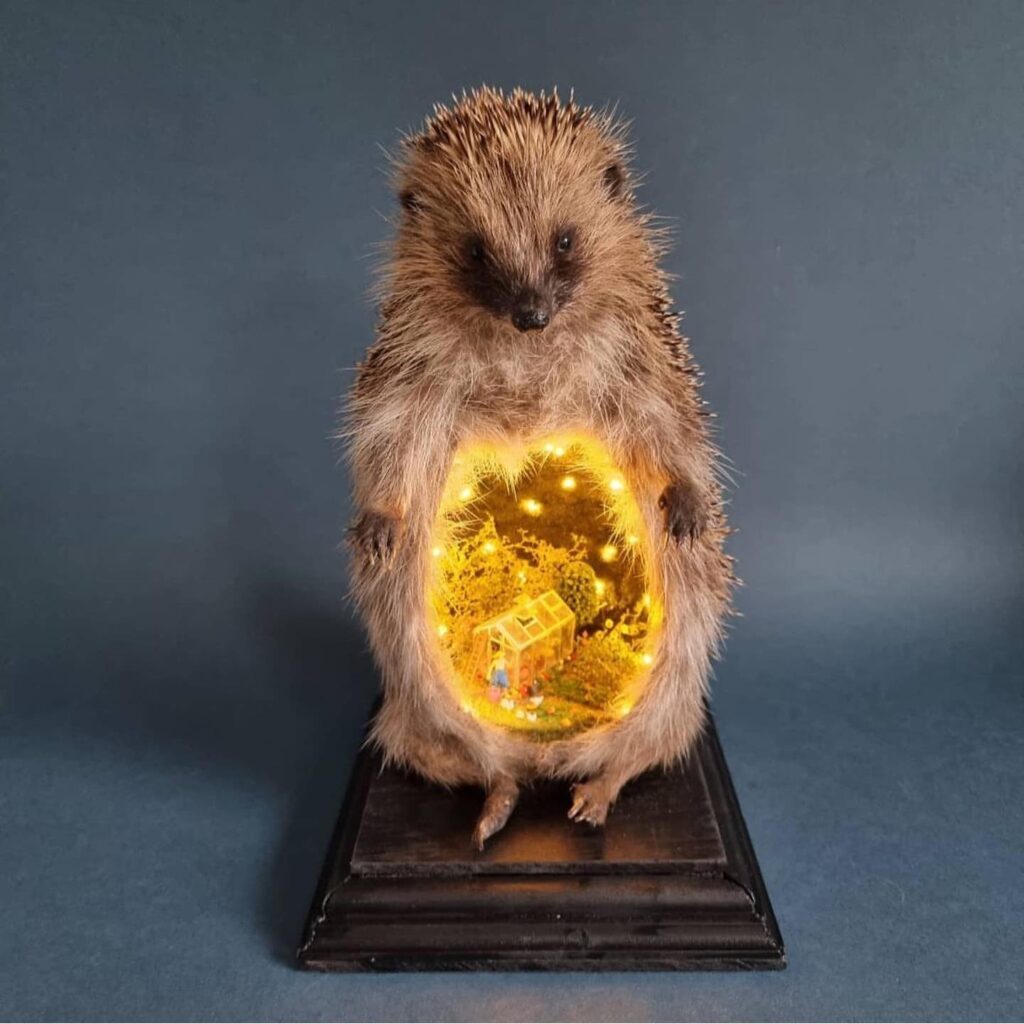 SKULL AND BONES
Human skulls and mummified heads will rattle your bones at the dark stall of Acta Non Est Fabula, displaying skulls and art connected to the human skull. There will be skulls that rested on the seafloor as well as disformed skulls. Disforming which Stijn de Pourc takes to an entirely different level with his skull and bones. He creates a surreal world with skulls cut in pieces or slices then rebuild, as well as bones in structures or used as parts of modern-day equipment. Belgian biologist and collector Robbybiology will exclusively display his collection while The Skeleton Factory and Dutch Skeletology will be present with their collection of skeletons reconstructed to the animals' natural behaviour and poses.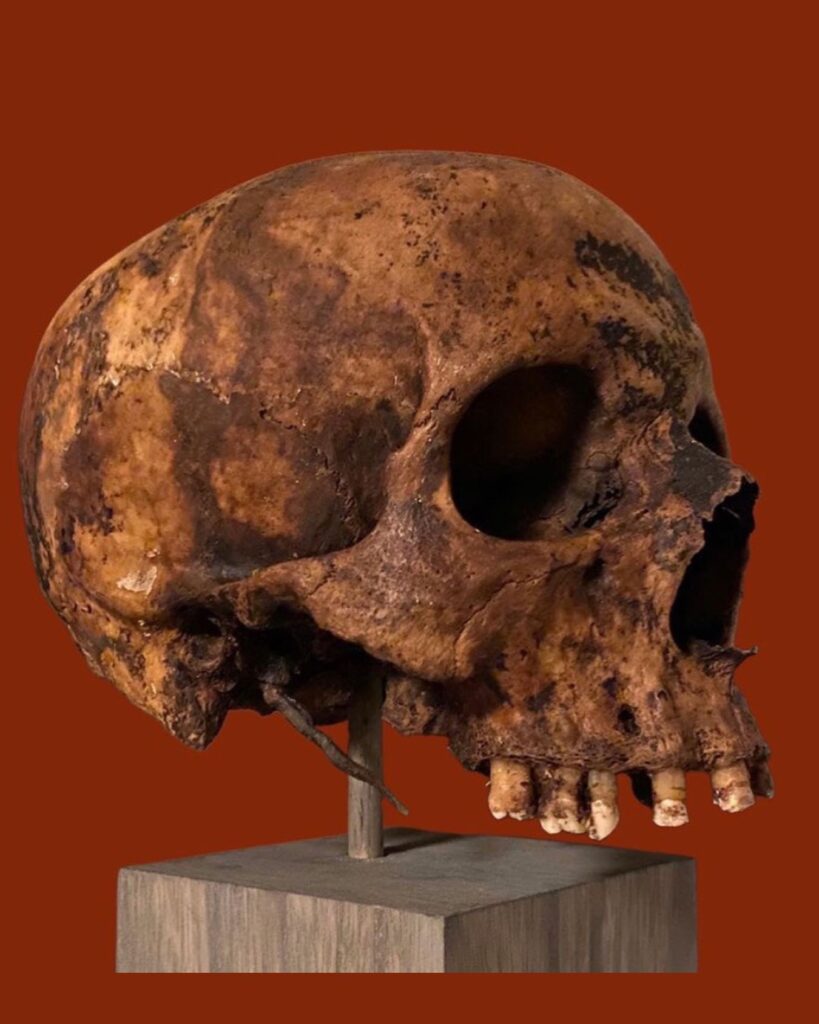 Domes and displays or frames with artful taxidermy of insects you can find at the enchanting stall of The Strange Oddity as well as Insectomania (what's in a name?) and Natuur Kabinet, who focusses more on colorful insects without dismissing the demi-monde. Insects and taxidermy of Lost Treasures and Epoxylicious have special created displays of nature and some with twists to reality.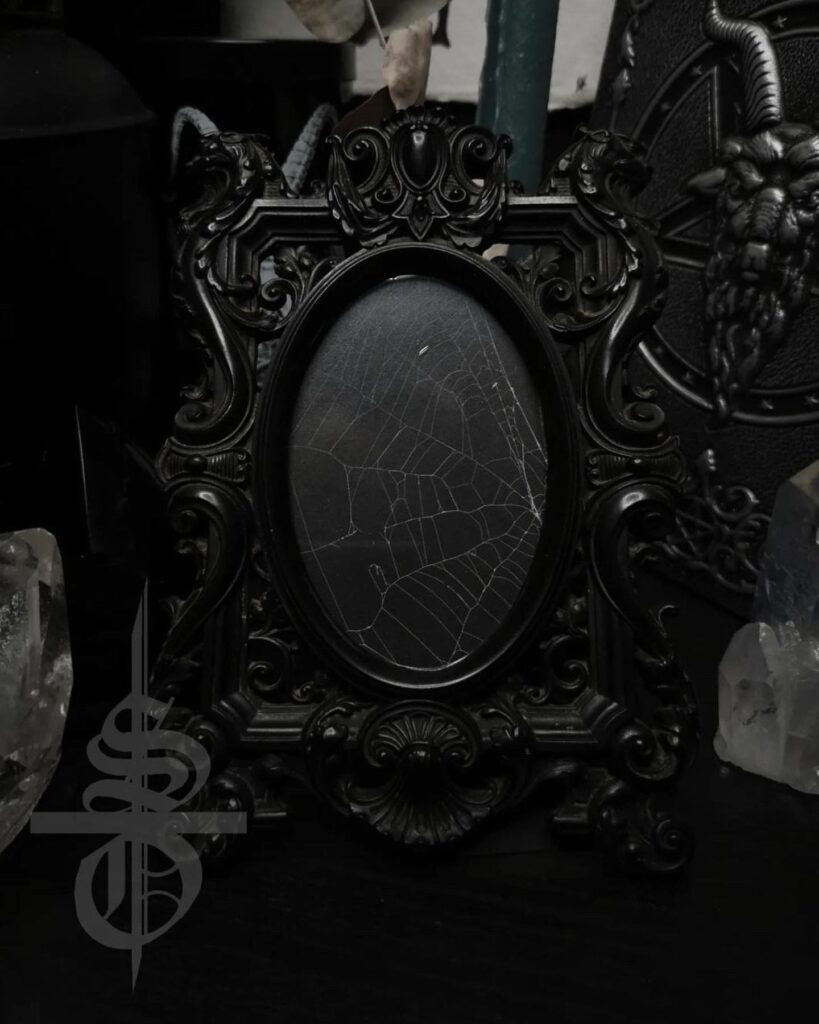 AWKWARDNESS AND SPIRITUALITY
Something B-Curious-A, with their great name, brings also to the table, yet in an entirely different setting. The artist brings more awkwardness and spiritual rooted scenery to the table. Where B-Curious-A takes a rather sinister approach on their art, Atelier Petit Papillon creates enlightening beautiful art pieces in hybrid pastel colors using flowers and plants to enhance their creations. Enchanting and phenomenal creations that will bring light to the gloom of the market.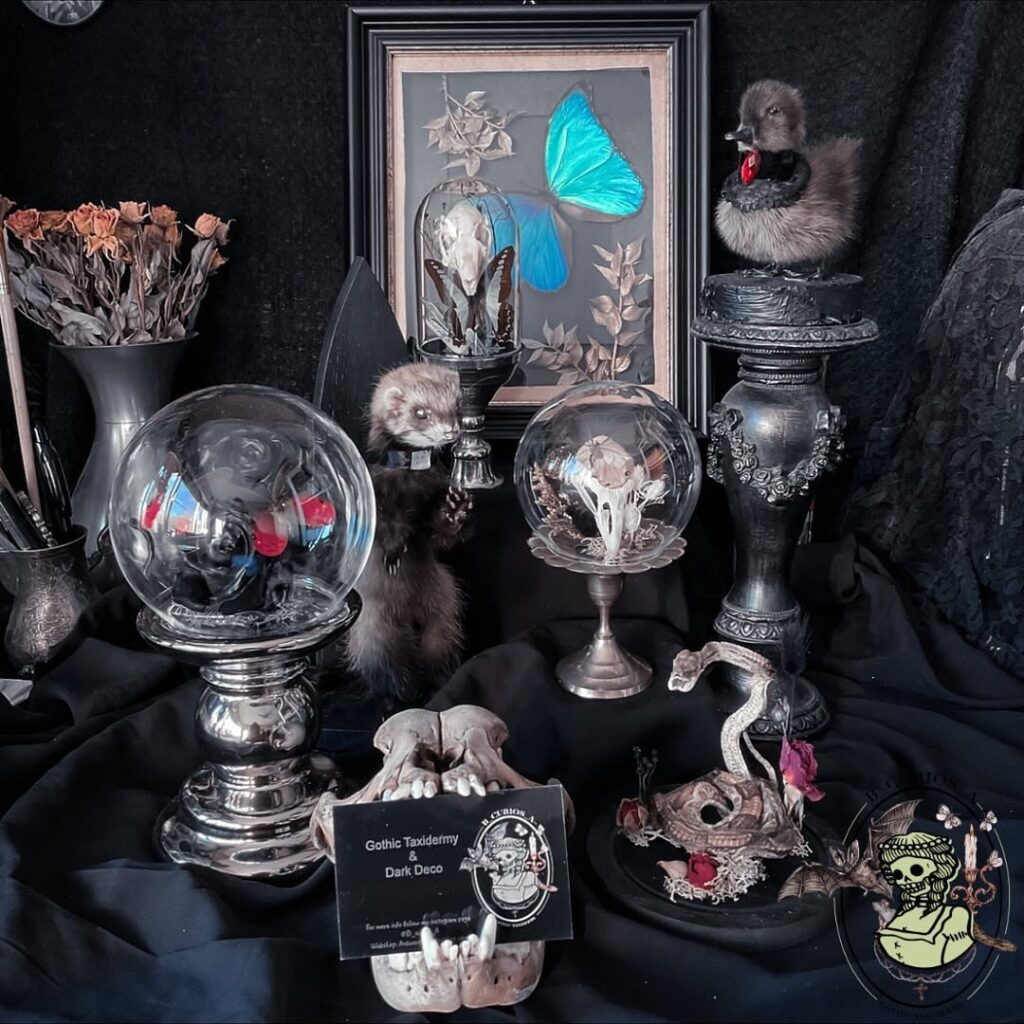 Eye catching is the art and curiosa Nancy Peijnenburg and her company Fancy Furniture creates with painted cabinets and home decor to bring a gloom into your home. Using dark artwork as well as modern imagery and creatures from movies or religion. She will also bring her playful creative pieces of knickknacks to bring a smile. More home décor is to be found at Snuis voor in Huis with their wonderful rich frames and the overload of items on display at Anne Sanders' Chimaera that range from art to taxidermy and religious items. Creepier artifacts for your home will be provided by Backcorner Curiosities and Archeron Curiosities with their collection of curiosa. Again, present as well is Skull en Prull with their displays, wall art and unique creations.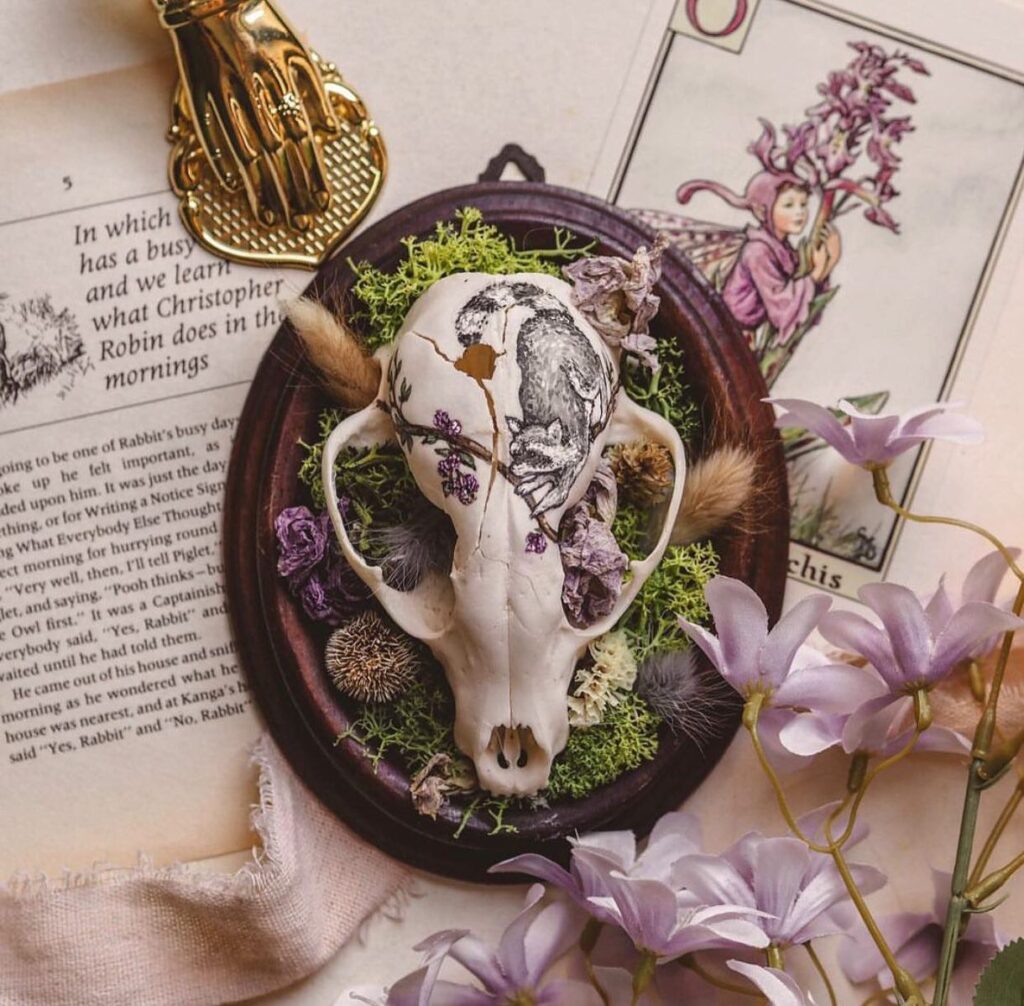 Ceramics with unusual handpainted tattooing art patterns are to be found at Ceramics Mrtnq who at this edition of De Duystere Markt will share her space with Moonwake Jewelry. Qleather and Jean-Paul van der Tak Pinstriping will have leather items and wonderful pinstriping art on their booth.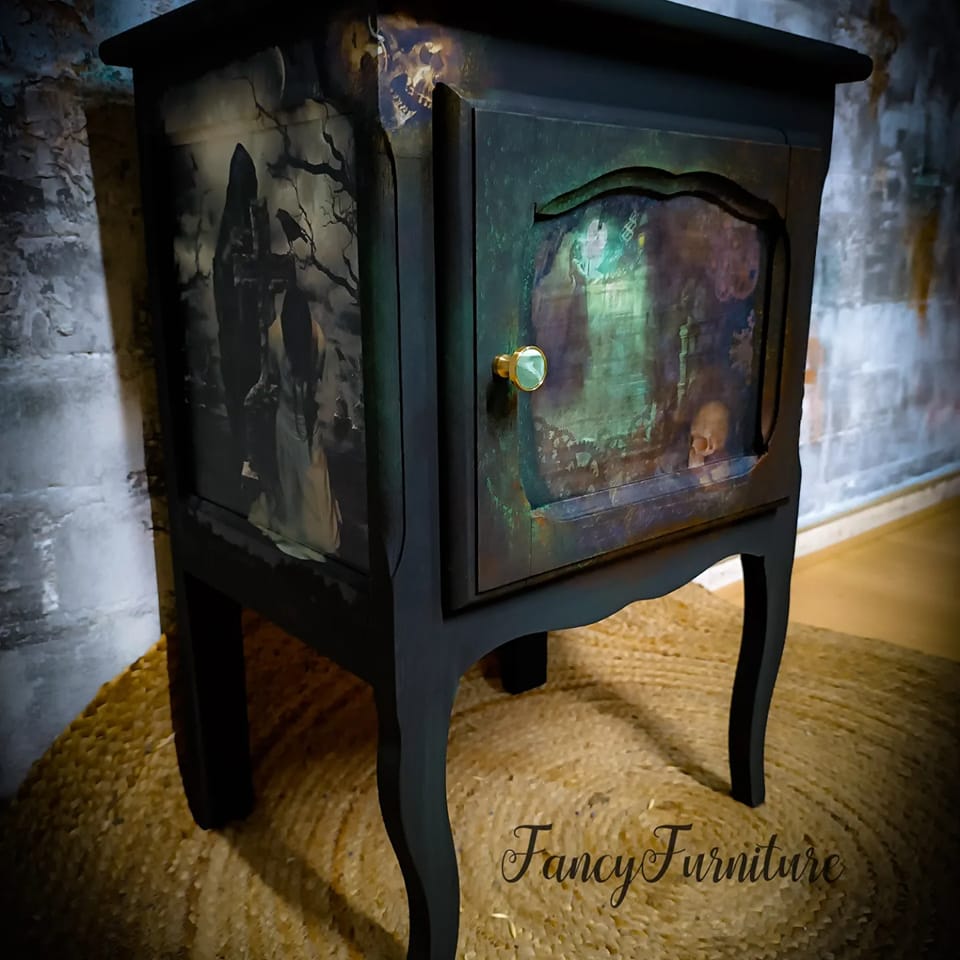 THE TERMS OF LIFESTYLE
Stretching boundaries even further in terms of lifestyle, we also see the close woven connection of our rock and metal lifestyle forged on the pillars of different believes and worshipping. With black metal bands and death metal acts devoted to "as they say" Satan, there's more and more rites and religion occurring in our varied sonic landscape. Viking metal and Celtic folks revoke Pagan rites and believe of mother Earth as the spiritual character of all creation. With the Greek referring to her as Gaia, Aztek's naming her Coatlicue, Shakti in Hindi, and the Egyptians refer to her as Geb while arching over the earth, it is obvious our believes are as varied as our musical taste.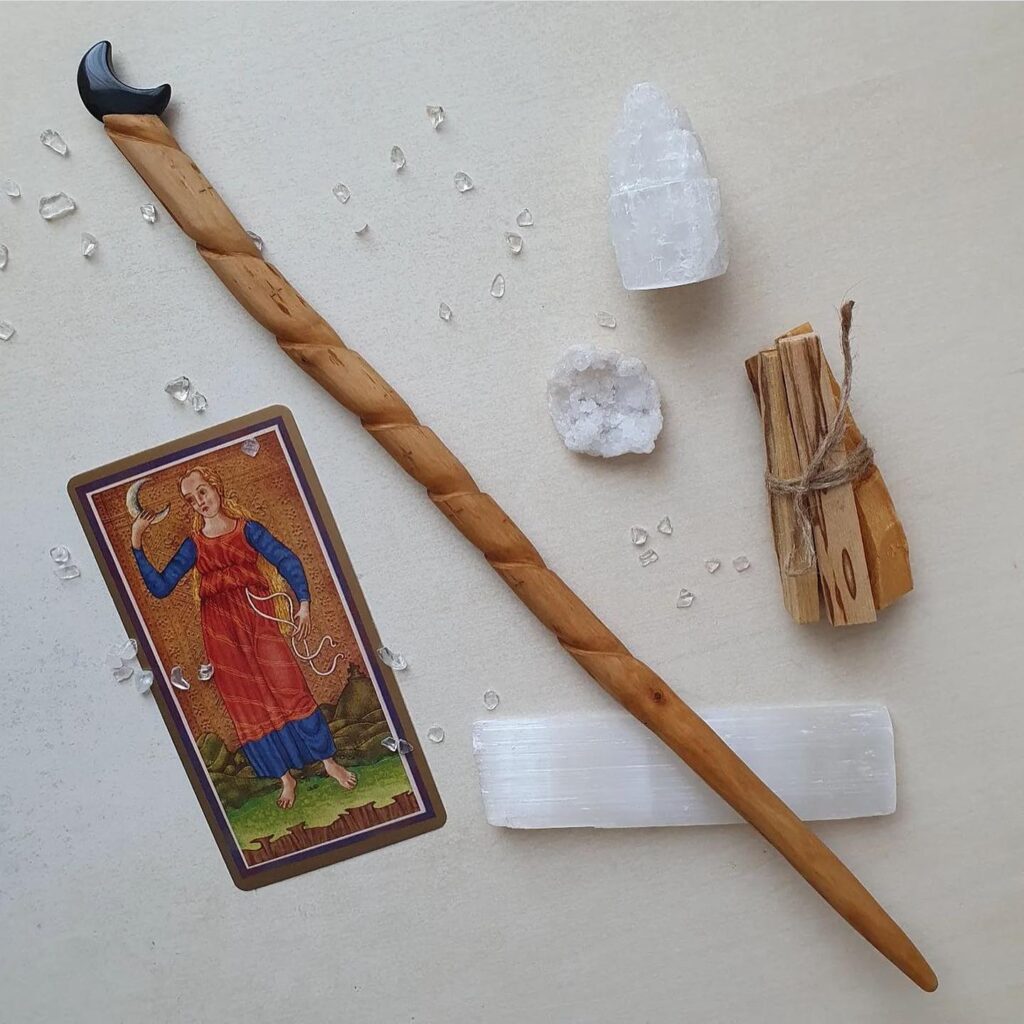 Let's not even get started on how all is woven together by dark arts or spiritual believes, or how much impact classic writers have had on our music. Try to dismiss Tolkien's influence and Lovecraft, if not only on song titles and band names, novelists of all times have had a luring attraction on us. Bringing those lifestyles together on De Duystere Markt makes it even more enjoyable as we are all introduced to each other's way of life, whether or not rooted in religion or faith.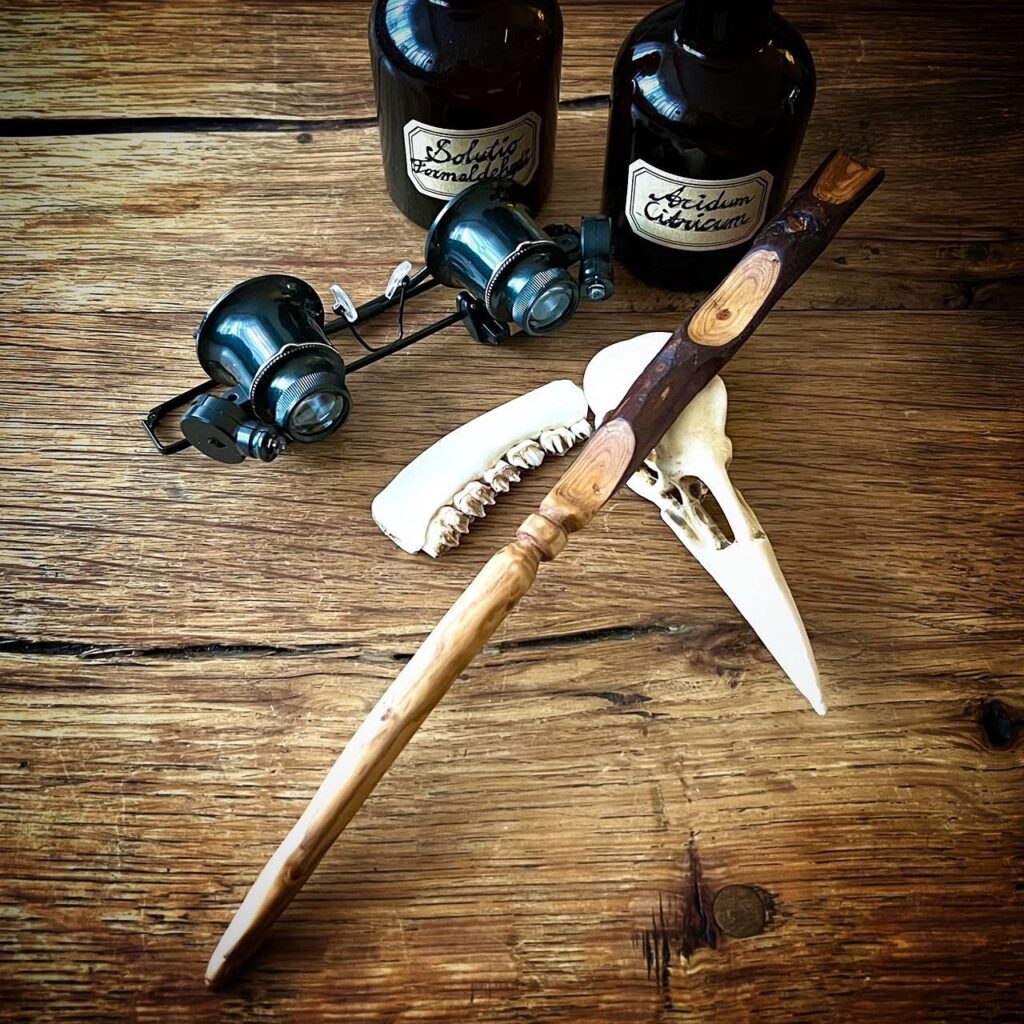 DARKNESS AND CREATIVITY
Why I drift off this way is because I want to bring some more vendors to our attention, like the must-see Corvus – Stick & Wands breathing paganism crafting the most gorgeous wands, wonderfully displayed. Healing Wand makes available handcarved wands as well as healing stones and Mushrooms and Moths focusses on earth itself creating displays on carved or chopped wood, earth, mosses and bones. Displays and jewellery oozing nature.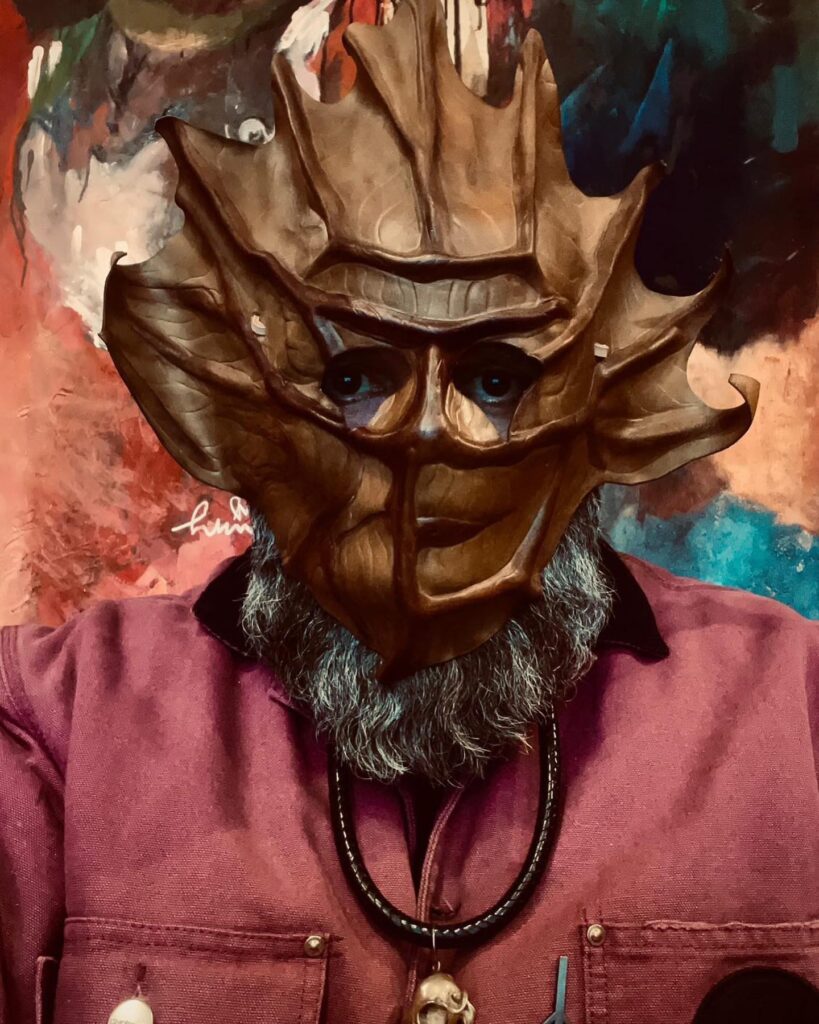 Taking a sinister and darker turn on paganism Lantre de Dagda from France creates the ominous displays that will send chills down your spine. Rams horns and skulls with dark colors or painting, as well as spooky displays and sculptures as well as spectacular masks and steampunk creations. A variety that wells with darkness as well as creativity. It is contrasting with the dark gloom and uplifting art of Not Just Fairytales, who bring different and more colorful items to the table.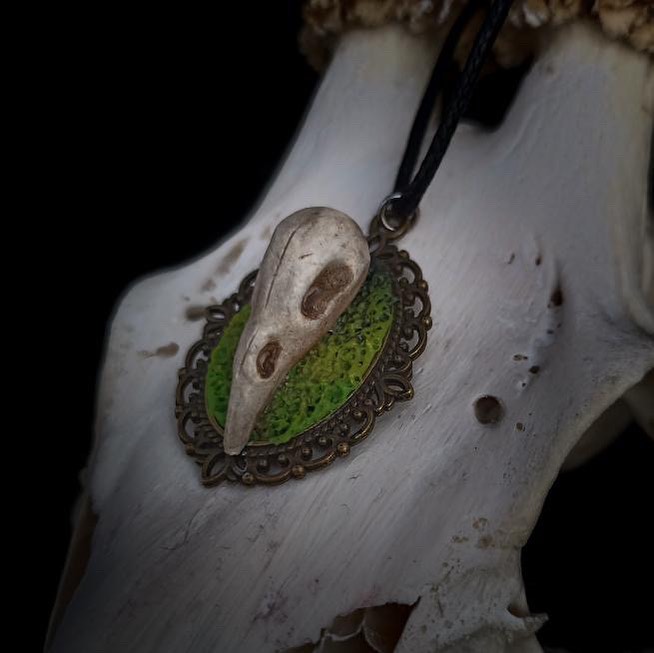 SinFlower Apparel bring a collection of dark and satanic imagery, framed items and wall plaques to the market, focusing in on the occult side of life. Aside that they will bring limited quantities of special apparel that will be offered at first come, first serve. Bordering on the same ground is Occult Demon Art, bringing their skull and bones ritual pieces. Rattle Canned are on the verge of both with their unique creations that are rooted in occult religion butt rather side with the playful comic side and aspect.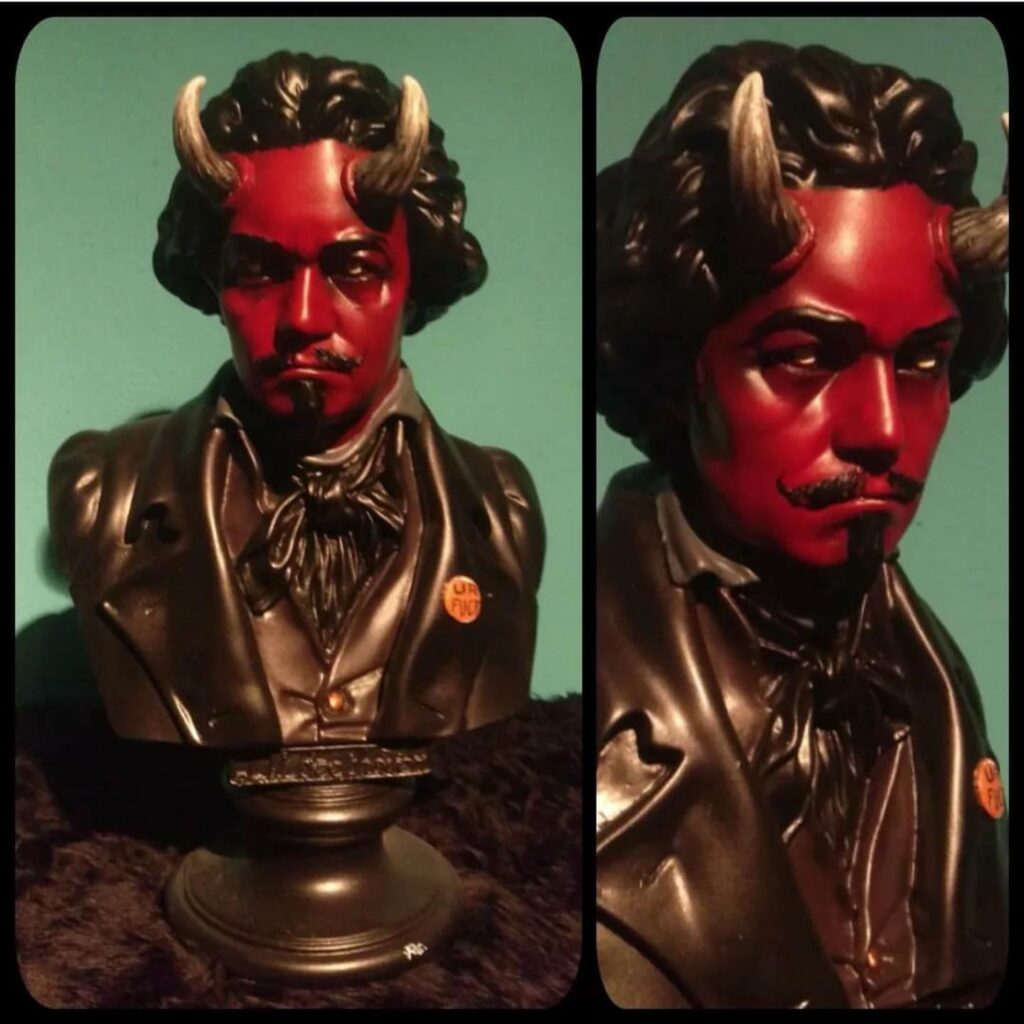 PERFORMANCES AND HERPETOFAUNAFOUNDATION
De Duystere Markt not only has their vendors and artists at stalls but also brings performing arts to the event. Greek artist Myrgon is famous for his in real life clay sculpting performed. He morphs his creation onstage and creates a wonderful 'living art' piece face to face.
Entertainment per se, as is presented by Acus Vacuum performing their Pagan-folk and Neo-Medievel songs and chants onstage. Deep ponderous drums and withering instrumentation droning underneath their close harmony chants of worship, the French act creates a visual spectacle that lands deep.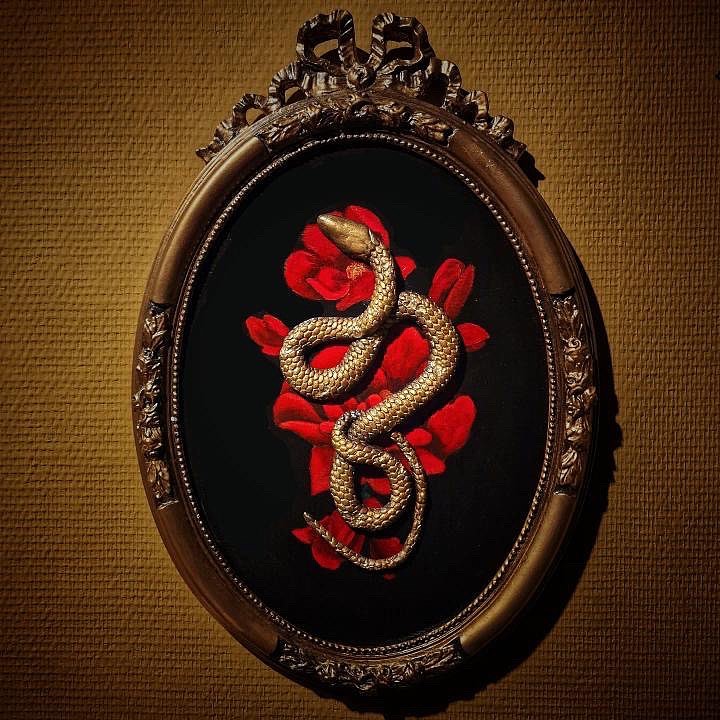 I hope to have captured a solid overview of what will baffle you in Oss at De Duystere Markt. Be warned, there's only a limited quantity of tickets to the event left, with all pre-sales and early bird tickets selling out within hours only!
On a brighter note; I want to make you all aware of the organization's collaboration with @herpetofaunafoundation to create awareness for the current threats imposed on reptiles, amphibians and arthropods worldwide. Raising awareness and drawing funds for this noble cause, the foundation will be present offering information while displaying species at their booth. You will be introduced to a variety of species and enabled to ask questions while sponsoring the foundation directly with donations or acquiring merchandise linked to the amphibians, reptiles and arthropods.