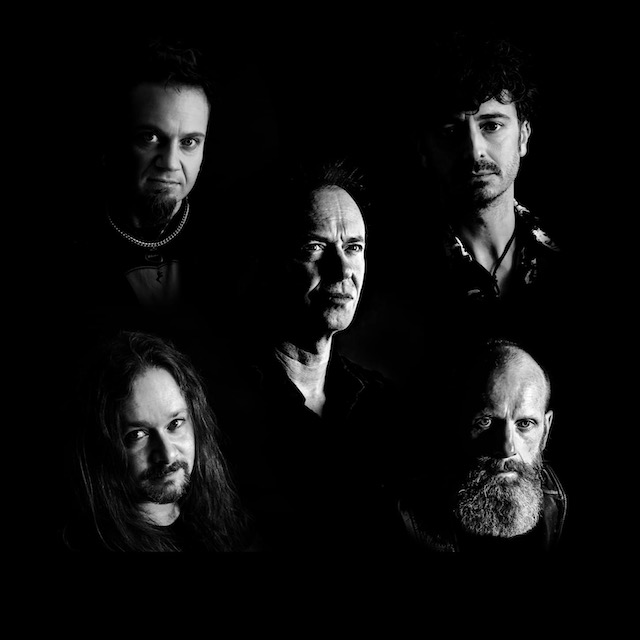 Blog | I joined the new band Headless
NOT THAT GUY
If someone would have asked me a year or two ago, if I would be joining another band? The answer would most likely have been "HELL NO!". Being "that guy" who only plays in one band at the time, pretty much describes me. Sure, I had my fair share of offers in the past but never really felt tempted. After all working with the guys in 7 Miles to Pittsburgh, pretty much satisfied all my musical needs and we were and still are working on our third album!
Anyway mid 2020 I receive a message from Walter Cianciusi and Dario Parente. Their bass player left the band and they were looking for a new one. Apparently, they were big fans of my former band Elegy. Quick Google Search…..these guys are the guitarists in Geoff Tate's band and have their own band with singer Göran Edman….can't go wrong there! Always was a big fan of Göran's voice (Madison, Yngwie Malmsteen, John Norum) and I was happy to hear they wanted me to join Headless. But…..wait a minute, let's hear some of your music. Not falling for that "we got the best new album you've never heard before" (quote courtesy of Aardschok's Metal Mike) talk again. But man….did they deliver!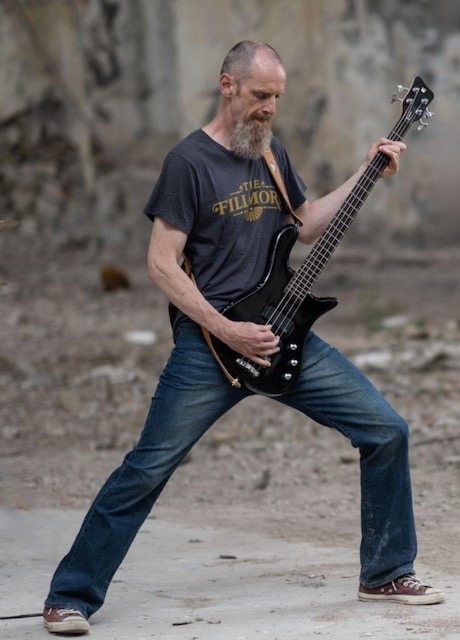 RECORDING CHALLENGE
Every week Walter and Dario (with drummer Enrico Cianciusi, the backbone of the band) would send me new material and I started recording my bass parts at the Summerlin' studio, which is basically the 7 Miles to Pittsburgh studio, together with my long-time buddy Joris Lindner. Without him I would be lost in recording world, really! Since the Headless songs were so diverse, I was challenged to the max! Time to kick my butt back into gear. These songs were already finished when I entered the picture so no changing arrangements to make life easier for me.
Starting of with a title called ,,Backseat Rhythm" a straight forward midtempo rock song, second ,,Misdirection", an up-tempo prog rock song all the way to song number 10 called ,,Rising up", this turned out to be a great album touching several genres in the rock and metal universe but still keeping the Headless identity! The musicianship of Walter, Dario and Enrico really shines and especially Göran Edman is in great form on this album.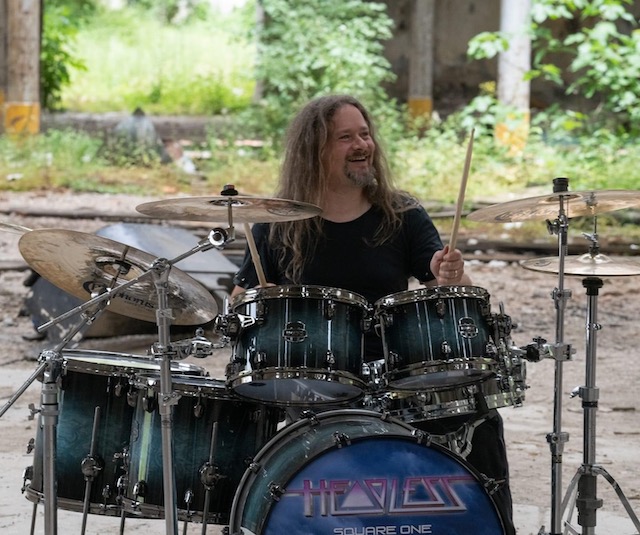 DO IT YOURSELF OR NOT
With 7 Miles to Pittsburgh we pretty much do everything ourselves. Writing, recording, producing, mixing, mastering and even the artwork. Started a record company and negotiating distribution deals! But not the Headless guys! Writing, recording and mixing….sure, but from there they contacted Ted Jensen (Dream Theater, Marillion, Metallica etc.) to do the mastering and after that the search for a record company began. Now, I dealt with the occasional record label before and was very sceptic about….all of them!
Anyway, to my surprise, within a week or two we got a reaction from US label M-theory Audio (Danko Jones, Backyard Babies) and a contract waiting for us to sign…WOW! Impressed by the album the planning started right away and songs were chosen for the first 3 (!) "lyric videos". These guys didn't waste any time. Also plans were made for a "real" videoclip to be shot on location somewhere in Italy. This was extra special, keeping in mind I had never met these guys in person before!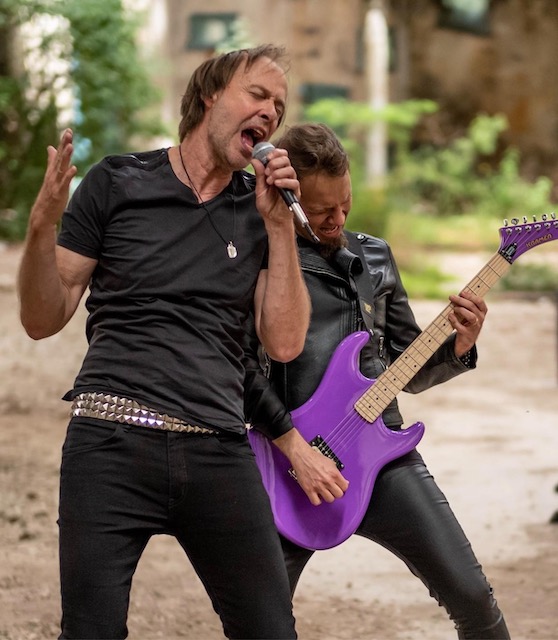 ITALY HERE I COME
Plane tickets were booked and Goran and me were scheduled to fly to Rome on the 18th of June to meet up with Walter, Dario and Enrico. Goran coming in from Stockholm and I would be flying from Eindhoven. Since my flight is four hours delayed…..the rest of the guys treat Goran to a dinner and a couple of drinks while they wait for my arrival. 22:00 CET I land in Rome to find the guys right outside the airport in a rather "jolly" mood and we head to the Bed and Breakfast in Avezzano, about a 45-minute drive from Rome.
Early in the morning we get ready only to find that there is no breakfast in bed and breakfast!? Apparently, we will be shooting all day at a 100-year-old run down factory, 30 degrees Celsius and…… snakes?! Good thing they told me this after the shoot was done. Pretty soon all the wives and girlfriends show up all bringing food so we weren't on an empty stomach for long. After nine hours the filming for the ,,Misdirection" video was done. The next two days are spent hanging out with the band and family and friends. I'm soon finding out that they managed to shape this band into a family and I am now part of it!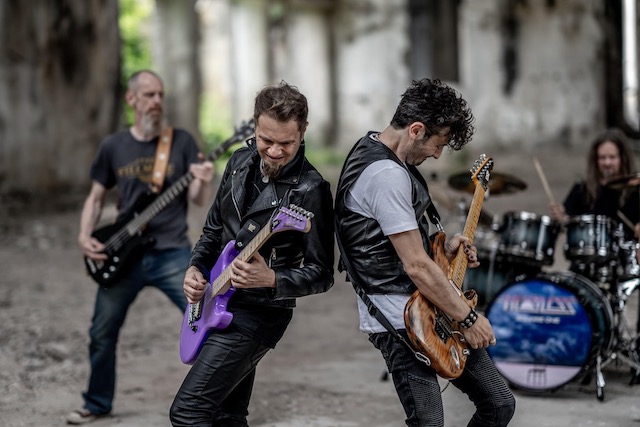 The album called `Square One' will be released on the 24th of September and with it the videoclip for the song ,,Misdirection".
To be continued…..