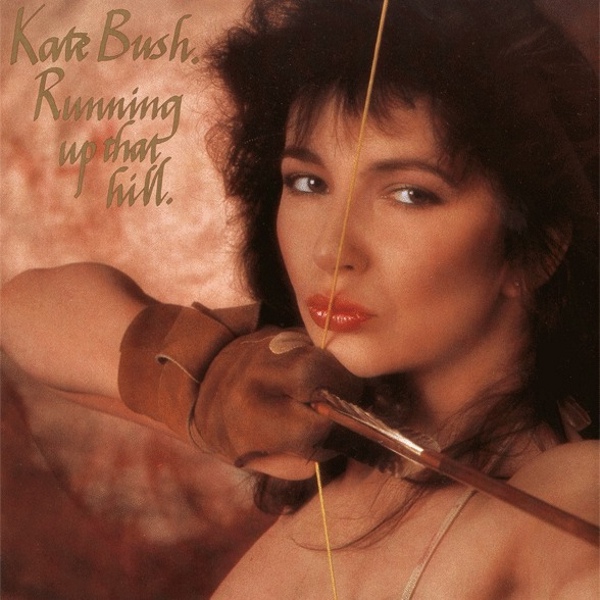 Blog | Kate Bush – When Stranger Things Happen
Lilo's Blog
THE YEAR 1978
It was during the late 70s, the entire 80s and a first chunk of the 90s, that English singer, songwriter, producer and unique performer Kate Bush dominated the charts and mesmerized the pop industry with her pop-art-rock and experimental music style. And above that, she visualized her musical expression with unique, out of this world music videos and TV performances. When Kate released her very first single ,,Wuthering Heights'' on 20 January 1978, I became a fan immediately. The song was taken from her fabulous debut album `The Kick Inside' which was released a month later on 17 February 1978.
Kate rocked my world upside-down because she brought something different and unique to the table: a blend of enchanting high-pitched vocals, a web of genius vocal melodies, poetry like lyrics handling a wide range of themes, dreamlike piano, rock patterns, daring and experimental arrangements, modern dance, mime and acting. She was nineteen at the time and unleashed something magical that skyrocketed her career.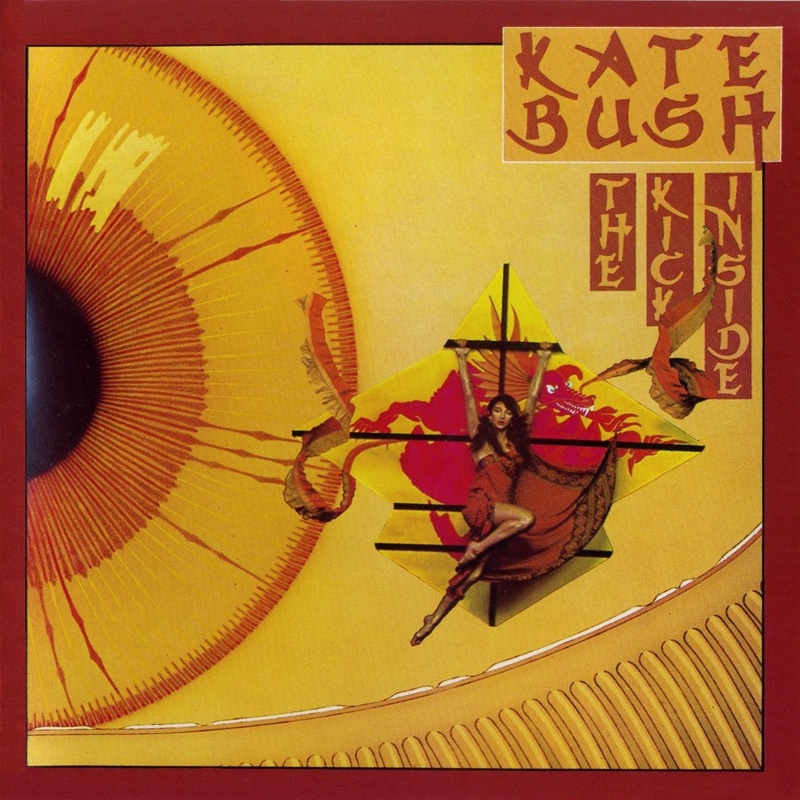 During her career, Kate Bush was always ahead of her time, original, unique and innovative and there was and still is no artist like her. Although she peaked during the roaring 80s, the quality and vision behind Kate's work left an exceptional footprint in music history. Her work is timeless but there is definitely something about the 80s…
STRANGER THINGS
It was in 2016 that the first season of the American science fiction horror drama tv series Stranger Things premiered worldwide exclusive via Netflix. This was a full-blown homage to the 80s and so well done; the storytelling that is actually taking place in the 80s, the scenery, the atmosphere, the visuals and characters, the clothing, every detail you can think of and last but not least the great music that is an ode to 1980s artists and film composers. These first eight episodes took you right back to that great era with such nostalgic strength and eye for detail, done by such an excellent, endearing young cast, it became an instant hit and it catalyzed an enormous hype. Yes, long live the 80s! We want more!
A year later season two was released and again a success but leaving many question marks and the demand for more was even higher. But season three took about two years and was finally out on July 4, 2019. After eight new episodes, gripping suspense and way too much popcorn, we all were left in the dark with this major cliffhanger…. Again…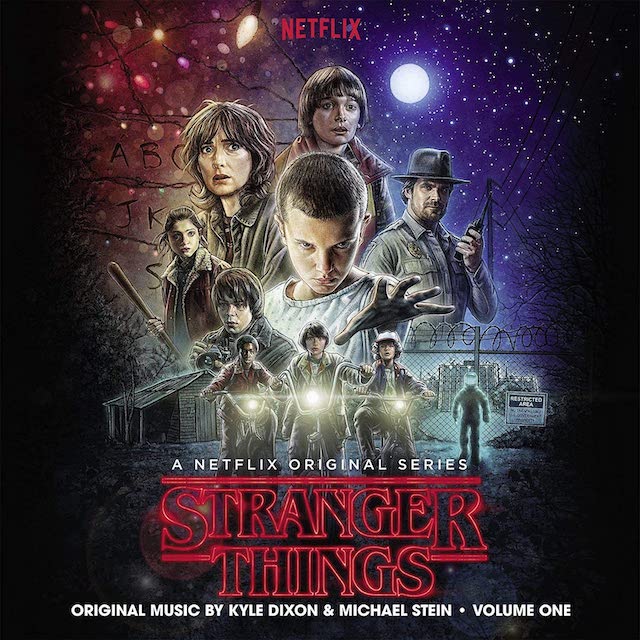 Along with the great success of Stranger Things, the revival of the 80s started to manifest itself strongly and landed fully in today's pop culture, fashion, film industry and society. So how does our English Rose Kate Bush fit into all this?
RUNNING UP THAT HILL (A DEAL WITH GOD)
Because the world has been upside down and locked for over two years, the question if the strange phenomena of Stranger Things would ever get a follow up, slipped to the background and at one point it even didn't occur to me. Yet suddenly there it was, a few weeks ago…….. Season 4 now available on Netflix, the first seven episodes…. Hello there….No time to waste….. Time to binge-watch….. and yes, I immediately got sucked back in … the whole nine yards. To be honest I didn't expect the Duffer Brothers, the genius creators, to outdo themselves but they sure did. Taking a break? No option …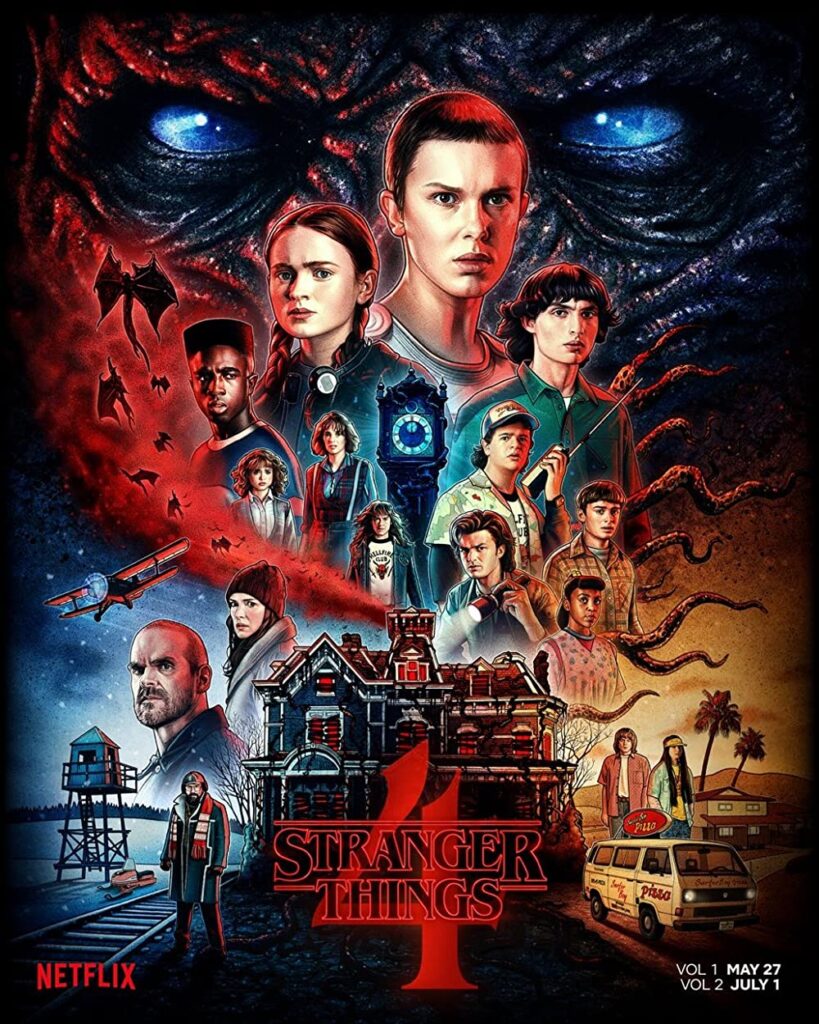 And o boy there was something magical going on as well, because fragments of Kate Bush's 1985 mesmerizing hit ,,Running Up That Hill (A Deal With God)'' started to appear more than once until the full version featured in a very gripping and powerful scene. How intriguing, how nostalgic! Kate's classic track, taken from her fifth studio album `Hounds Of Love', is such an 80s timestamp and the song that is built around haunting Fairlight CMI sounds fits so damn well in Stranger Things. ,,Running Up That Hill (A Deal With God)'' is a very important key, an actual lifeline, in the storyline of season 4, but who would have ever thought that this song would cause a hype on its own?
KATE BUSH MANIA
Not only is season 4 of Stranger Things a worldwide success for the cast and The Duffer Brothers, also Kate Bush finds herself right back in the public eye. She is the talk of the town, or should I say she is the talk of TikTok. Apparently ,,Running Up That Hill (A Deal With God)'' has intrigued and inspired an entire new young generation and because of that the song is all over TikTok. And not only that. Kate herself is all over the news as well, fully in the spotlights again because her song is storming streaming platforms and worldwide charts. She even got her first ever US Top 10 hit with ,,Running Up That Hill (A Deal With God)'' 37 years after it was originally released!
There is a Kate mania buzzing and it proves that Stranger Things really happen when you at least expect them. Good for Kate because her work is of timeless high quality and deserves to be heard not only in the past, but today and in the future.
I can't wait to watch the two final episodes of season 4, which will be released July 1, 2022. But even more so, I can't wait for Kate to release some new music again because her last studio album `50 Words For Snow' was released in 2011. I keep my hopes high, after all Stranger Things happened before.