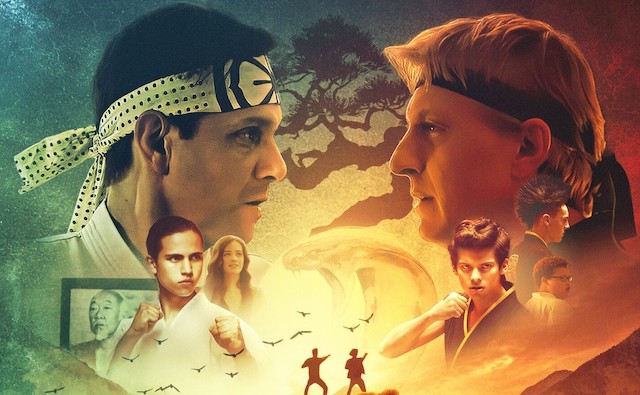 Blog | Lilo's Blog – Cobra Kai
Rocks Hard
THE SEQUEL OF THE KARATE KID MOVIES
Months ago, one of my BFF's already tipped me this karate series on Netflix, that according to her was super fun to watch. Especially because of the 80s hard rock music in it we love so much. She was talking about the American series Cobra Kai, the sequel to The Karate Kid movies. The first season of Cobra Kai was already broadcasted on Netflix in 2018, a hype I totally missed obviously. Followed by season 2 in 2019 and season 3 early 2021. It was with great success, which eventually led to the release of season 4 last December. So, I had a lot to catch up on by now.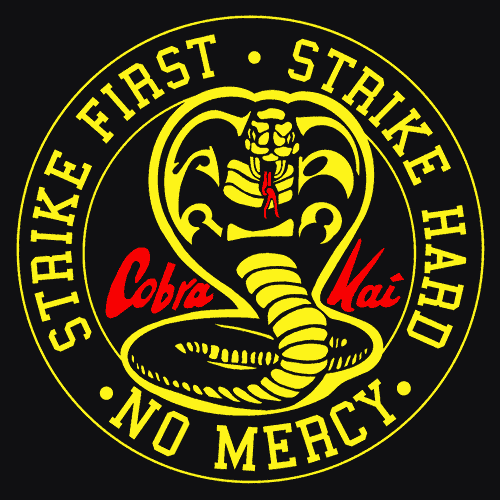 I had put Cobra Kai on my Netflix favorites list – the to do list – the not forget-list – the must-see list, but somehow I didn't get around to watching it. Was it truly because of lack of time? Because of all the other series I still had to watch? Or ….. was I simply procrastinating because I didn't want to get disappointed? Yeah, the idea of tons of 80s hard rock music in a series speaks to me loud and clear. No doubt about that. But karate? Nah, not so much. I had never seen any of the Karate Kid movies back in the 80s. It simply never spoke to me, just like I skipped all the Rocky movies without a doubt.
Well, maybe that's why I had this internal conflict in the back of my mind for a while to actually watch Cobra Kai. But eventually the continued enthusiasm of my BFF won me over: hell yeah, let's do this! Let's do this right now!
YES SENSEI
And look at me now. I'm totally addicted to Cobra Kai. I can't stop watching. I can't help it. An episode lasts about 30 minutes and every season has 10 episodes, so it is very easy to binge-watch. The storyline in a nutshell is about the original main characters of The Karate Kid movies [and played by the original actors] Daniel LaRusso [Ralph Maccio] and Johnny Lawrence [William Zabka], who are now two middle-aged guys. Daniel is the owner of a highly successful car dealership chain and Johnny works as a handy man and is living far from a wealthy lifestyle. After Johnny decides to re-open Cobra Kai karate dojo to help bullied kids from the valley to find self-confidence, as a response to that Daniel starts his own dojo that has a different karate philosophy.
Daniel and Johnny are now both a Sensei to their pupils but also find themselves martial-arts rivals again, decades after their 1984 All Valley Karate Tournament. William Zabka plays the role of mid-aged Johnny brilliantly. Johnny is the cool rocker and a big fan of 80s rock music, he drives a Pontiac Firebird and later a 2009 Dodge Challenger and he is the non-bullshit kind of guy. But he also finds himself in hilarious moments. Like when he discovers the Internet, Facebook and dating apps and being clumsy in romance. Daniel is the opposite and kind of annoying for that sometimes, but I admire the guy for his endless patience and positivity.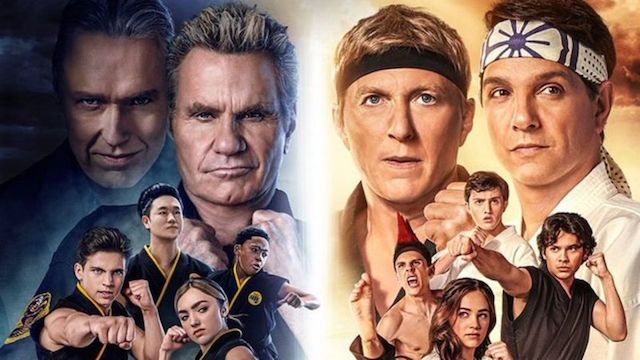 Their personal rivalry storyline gets involved in what their teenage pupils are going through, like bulling, romance, bad home situations and camaraderie. The series also include clippings from the original movies used as flashbacks to let us understand and remind certain situations. When original Cobra Kai trainer John Kreese [Martin Kove] returns at the scene things are getting darker. Overall, the different storylines are presented with a lot of action, humor, [high school] drama, excitement and loads of karate moves and riots. And let's not forget great 80s hard rock music!
I WANNA ROCK
And yes, yes, yes, almost every episode features 80s hard rock gems from bands like Poison, Foreigner, Ratt, Boston, Twisted Sister, AC/DC, Mötley Crüe, Judas Priest, Queen, Survivor, Def Leppard, to name a few. Also, surprisingly, you can hear a few newer bands as well, like Airbourne, Sister Sin and even guitarist Michael Spreitzer [DevilDriver]. And when there is action, the volume is cranking up good. Yeah! But a true highlight of this important fact of Cobra Kai happens in season 3, when Johnny takes his pupil Miguel to a Dee Snider concert for specific reasons, which I won't tell you in case you haven't seen it yet. [But if you really want a spoiler alert, watch the scene HERE]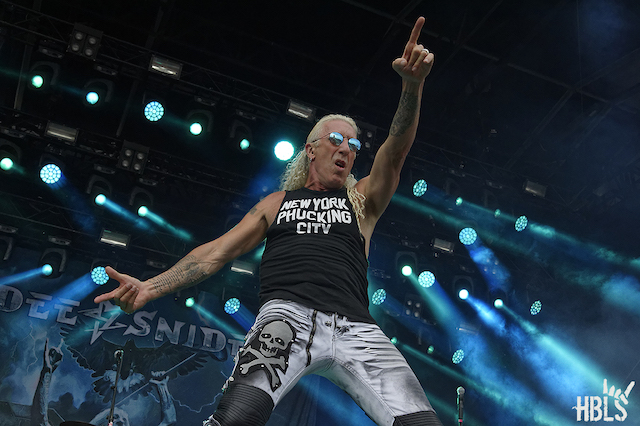 Actually, I have a few episodes of season 4 left to watch, but I really felt the need to take a pitstop giving you this shout out. If you love 80s hard rock music and series with excitement, funny one-liners, drama, fights with a minimal amount of blood and bone fractures, and a strong 80s vibe, you will love this one….
The release date for season 5 is set in either late December 2022 or early January 2023, which gives you enough time to catch up with the first 4 seasons. Enjoy!