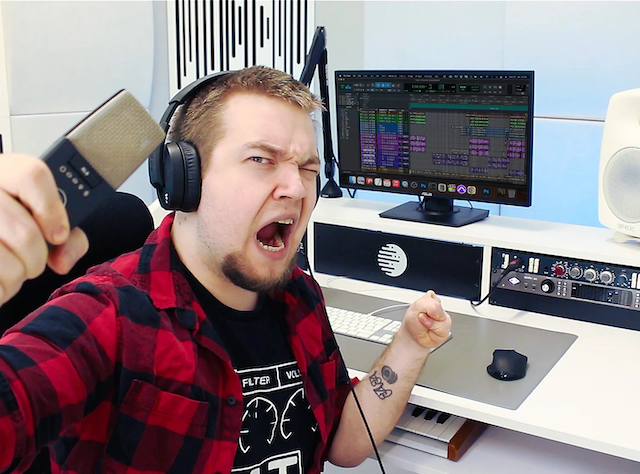 Blog | The Moonic Productions Extravaganza
Mash Up
If there's one thing metalheadz have, it is humor.
Taking a piss at others with tongue-in-cheek jokes and anecdotes, rockers and metal fans are very aware of their subcultural standing amidst today's one-hit-wonder society. Loyal to their heroes, true to their influences, a metal fan and hard rocker will gladly address their own flaws and misfortunes.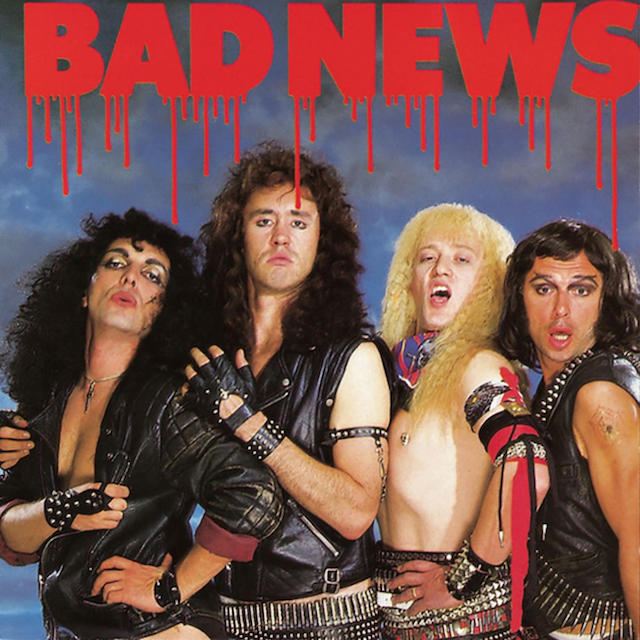 Bad News and Spinal Tap are carried as the torches of our mirror images in clichés and recognizability, our flaws and mishaps, outside looking in…. and inside looking projected out. Takes on our subculture especially spiralled with Wayne's World, where we took the load of exactly who we are and how we behave. It was the time when Beavis and Butthead shared their take on pop-culture's variety, often destroying videos and mainstream artists with their no-holds-barred commentary, lashing out. The way they took a metalhead's view and conveyed their feelings towards MTV's video culture and mainstream pop, conveyed every rocker's feelings. Well, most of 'em. Not shying away to address their own heroes and their corky attempts at a video hit, Beavis screeched and butt-head laughed off their anguish.
MASH UP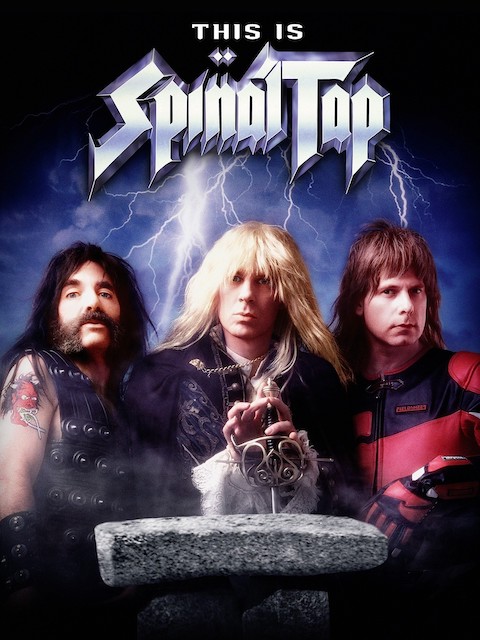 Things have changed in the last decades, but the humor remained….
Outing itself different, metal bands and hard rock acts have frequently recorded 'heavied up' versions of pop songs, adding dynamics and punch to the fold. Gamma Ray's cover of Pet Shop Boys' ,,It's a Sin" and Europe's hit ,,The Final Countdown" as covered by Children Of Bodom as a prime examples. Many, countless efforts, have fans going bonkers at gigs.
But what if I told you there is someone who mashes up metal's finest with other bands trademark style and ingredients. What if someone is able to spark classics like Queen's ,,Another One Bites the Dust" and records it the way AC/DC might have recorded it? What if I forward you links of a gentleman able to record and produce the most outrageous cover-versions of pop and rock or metal tracks, but recorded in the tone and style of counterparts?
OTU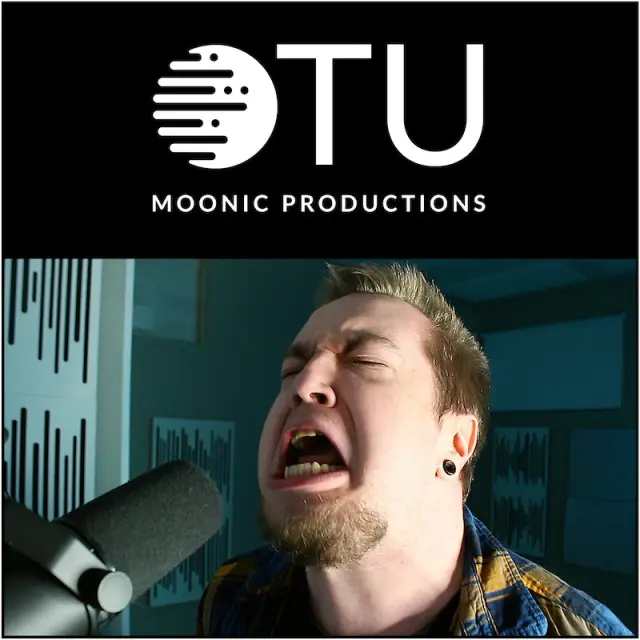 Ladies and gentlemen, metalheads around the globe, may I present to you Otu's Moonic Productions!
Otu is the multi-instrumentalist and producer of the most incredible mash-ups in metal to date. The man's talents and skills performing find accolades in his perfectly produced cover versions of numerous classics, and he goes deep in getting things right.
The songs all sound like hammers, front to back produced perfectly. But more important, Otu does the unthinkable, on an almost daily base. The unthinkable that recently surfaced on his Patreon site, and now has emerged on the larger streaming platforms like Spotify with his release Otu ,,For Those About to Metal". Check in with his Pantera version of McHammer's ,,U can't Touch This", to find out what this man is up to, and how he manages to create the Pantera vibe with a dance tune.
Or how he brings Rammstein's parading industrial metal into play on songs like Doctor and the Medics ,,You Spin me Round" and Abba's ,,Gimme! Gimme! Gimme!". Keenly guarding the outline of Rammstein strutting heavy load while perfectly conveying Till Lindemann's vocal tone and phrasing. But Otu goes much further.
METALLICA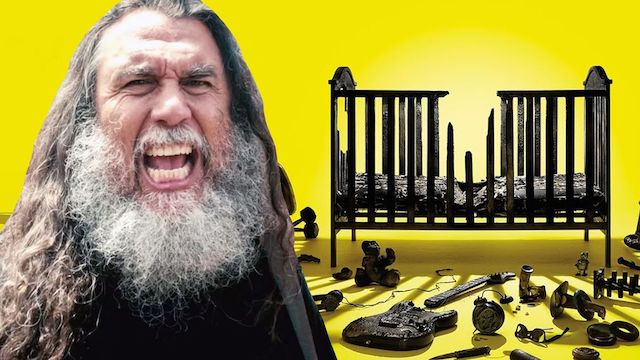 Mashing up Metallica's ,,72 Seasons" as if Slayer would perform it (full speed!), or KorN performing Michael Jackson's ,,Bad", complete with the piercing guitar pitches and progressive drums, Otu with his Moonic productions generates unexpected party crackers.
If you want discover Moonic's versions of pop and rock tracks performed by slugde and doom bands, you can put on both his "Fuzzy Tunes" I and II collections, where he takes Back Street Boys' ,,Everybody" and morphs it into Queen of the Stone Age style, or turns tables on Sleep's ,,Dopesmoker" performed like Black Sabbath and the Sabbath's ,,Paranoid" performed by Electric Wizzard. The first chapter of the collection is dominated by Sleep and Kyuss version that are very worthwhile.
Going all metal, Otu's Moonic Productions takes on the heavier genre on "Jump the F*ck Up" with renditions of songs such as ,,Genie in a Bottle" as performed by Rammstein, Queen's ,,Radio GaGa" like KorN would have done it, or ,,Ducktales" in Sepulture style (complete with the tribal power and thrash 'n groove). It is one of the TV themes he takes on; the other one is an extremely funny version of ,,The Fresh Prince of Bell-Air" in Limp Bizket style. Worth mentioning are the many mash ups he does in System of a Down's modus operandi, like Alphaville's ,,Forever Young" on this collection.
SYSTEM OF A DOWN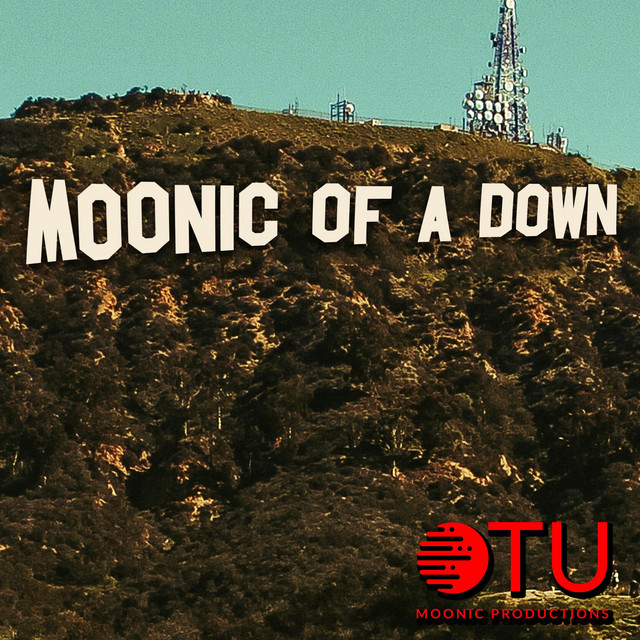 If you like these mind-boggling mashes, you should spin his "Moonic of a Down" collection full of tunes he takes on like System of a Down would have. Otu is now Tankian, but he certainly evokes the Armenian's typical phrasing to songs like ,,Toxic" (Britney Spears), and Scatman John's ,,Scatman" mega hit. It is sheer impossible how he manages to unite flavours, while maintaining the typical System of a Down signature on these simple pop-tunes. Progressive signatures and thrashy sections, Out blends the impossible.
,,Barbie Boy" is just sheer funny with its low droning wall of riffs and sudden progressive outbursts. Otu channels the corkiest of vocals while he stays true to SOAD's and Serje's vocals. Want to shit yourself laughing?
Spin his version of Titanic's hit ,,My Heart will Go on" (Celine Dion) and the pop disgust of O-Zone's ,,Dragostea Din Tei". Make sure you can be resuscitated, so don't listen to this one alone. Someone needs to jack up your pulse again. Memorable is the pig's snort midway, and the power-up ending to make the song go out on a high.
ANGER-DRIVEN METAL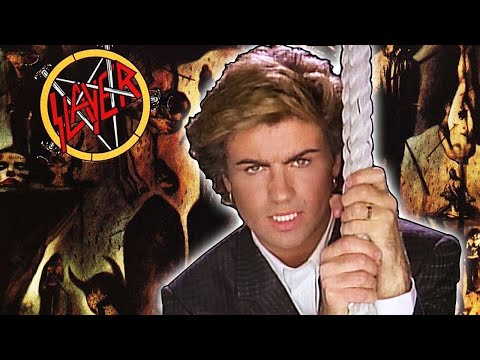 "Thrash Metal" displays his love for metal meandering from Pantera and Slayer all the way to Meshuggah and Metallica. How Slayer performing George Michael's ,,Careless Whisper" and Bon Jovi's ,,Livin' on a Prayer" while Sinéad O'Connor's ,,Nothing Compares to You" and AC/DC's ,,Back in Black" fall prey to Pantera's ,,Cemetary Gates" era of anger-driven metal. Bliss! 
Or what to think of Deep Purple's classic hard rock smash hit ,,Child in Time" executed like Judas Priest in their prime. "Rock with Your Nob Out" mashes more hits and he also hints at his own state with the Warhol-ed cover art displaying his left hand. AC/DC performing ,,Billie Jean" and ,,Funky Town" Motörhead swinging their raw rock 'n roll style into action with ,,Teletubbies", ,,Friday" and ,,Lux Aeterna" while Nirvana and Alice in Chains versions make you cringe full of fun.
Hey, if you like your music metal, you can't surpass Otu and his Moonic Productions. Shredding away and drumming the shit into order, Otu disrupts your take on music, as much as he tickles the senses. And while you are at it, make sure to check out his hilarious videos performing the songs; memorable!
Once you have discovered, there is no way back!
Header photo taken from the official Moonic Productions website
All other photos taken from the web