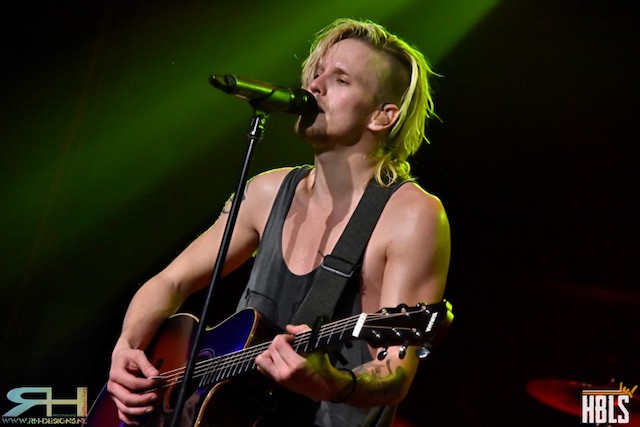 Spotify | 10 Favorite songs of Erik Grönwall
Former singer H.E.A.T
Since Swedish singer Erik Grönwall won Swedish Idol in 2009, he kept himself pretty busy. For over ten years he was the frontman of the successful Swedish melodic rock band H.E.A.T and not only he proved to be a fantastic singer but also being a very entertaining and energetic frontman. Besides that Erik works as a manager for various other bands and is involved in different projects to support the music scene. Recently HeadBangers LifeStyle contributor Raymond Helebrand had a chat with Erik about his career, his YouTube channel and his new band New Horizon (that will release a first album this year), but also about Erik's recent fight against acute lymphocytic leukemia [ALL] last year.
"I promised myself that I would just keep singing my whole life if I got cured.", as Erik told HBLS's Raymond. [Read full interview HERE].
Since Erik is a huge music lover in general, HBLS also wanted to know which songs he likes the most. And Erik surprised us big time.
Exclusively for HeadBangers LifeStyle Erik Grönwall selected ten of his favorite songs, which you can find on this week's HBLS Hotlist on Spotify.
LISTEN TO ERIK'S PERSONAL HOTLIST HERE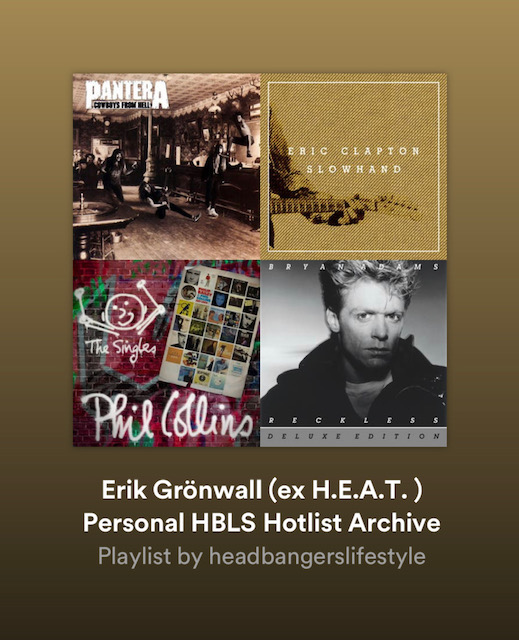 THE SONGS
ALBERTA – Eric Clapton
KIDS WANNA ROCK – Bryan Adams
AGAINST ALL ODDS (TAKE A LOOK AT ME NOW) – Phil Collins
SHATTERED – Pantera
ON THE RUN – Nestor
EXPLORERS – Muse
A WHITER SHADE OF PALE – Procol Harum
OLD TIME ROCK & ROLL – Bob Seger
LOVE OF MY LIFE – Queen
GREAT GOSH A'MIGHTY – Little Richard
Header photo by Raymond Helebrand