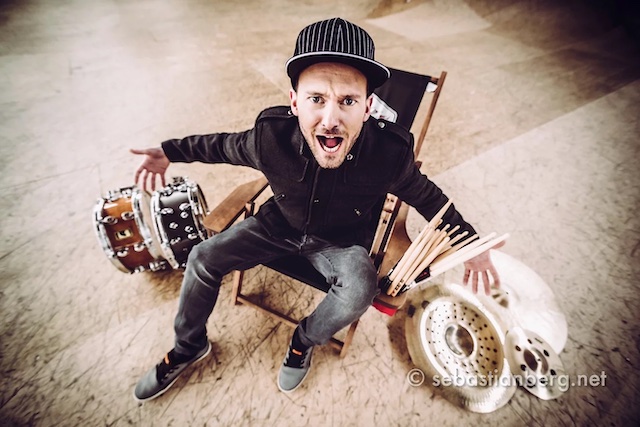 Interview | Sebastian Berg drummer of Kissin' Dynamite
An Introduction
The year 2022 marks a new chapter in the sparkling career of German rockers Kissin' Dynamite. Not only released the band their excellent new, seventh studio album `Not The End Of The Road' via their new label Napalm Records earlier this year, also Sebastian Berg may now call himself officially the new drummer of Kissin' Dynamite. The band actually never experienced a line-up change before since their formation in 2007. In fact, Hannes Braun [vocals], Ande Braun [guitar], Jim Müller [guitar], Steffen Haile [bass] and former drummer Andi Schnitzer were a tight unit since high school who put their heart and soul in their music and career.
As much as it was a surprise for the fans and press that Andi Schnitzer decided to go a different direction in life last year, also Hannes, Ande, Jim and Steffen were in a state of shock to say the least. On top of that also Kissin' Dynamite still had to deal with the impact of the pandemic on their tour life, but giving up was definitely not an option. The musicians decided to put all their frustrations and emotions into new songs and along the way they also found a fitting new drummer and a great bandmate.
But who is Sebastian Berg actually? HeadBangers LifeStyle's Liselotte `Lilo' Hegt presented Sebastian a few questions to find out.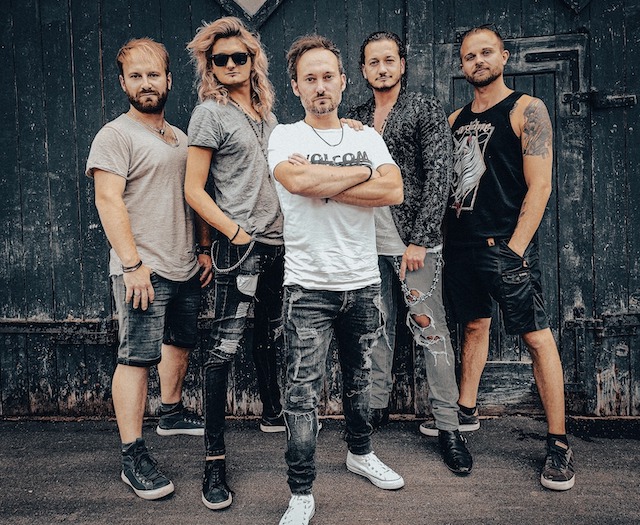 THE AUDITION
What was the first thing you did when you got the breaking news that the guys choose you as the new drummer of Kissin' Dynamite?
,,I was totally happy, honored and speechless. I knew that there would be an exciting chapter waiting for me and until now I'm not disappointed at all. The first thing I did? I told the great news to my girlfriend, who always supports me.''
Why did you apply for the job in the first place and how did you learn that Kissin' Dynamite was looking for a new drummer?
,,A drummer buddy from Hamburg tagged me on a Kissin' Dynamite Instagram post in which the band announced that Andi Schnitzer had left the band and they are still looking for a new drummer. I already heard from this band, but I was not following yet what they did. I got curious and studied a few videos and their latest album 'Ecstasy'. After that, I thought: "Okay, this is totally awesome, that's exactly what I like and the boys seem to be as crazy as I am, let's go for an audition!" Then I learned the song ,,I've Got The Fire'' to play it in a video, which I send to the management to introduce myself and my playing, in hopes of getting a chance to play with the band.''
Did you expect to be invited to audition and how did you prepare for it?
,,Let's say it like this: I hoped to get a call for an audition. That's always a real tough time for me, if you don't know what's gonna happen. But as I got the invitation call from the management, I was content and went to work again. For me, the preparation to learn new songs is to write it down first. I do it with a score program mostly on my computer or sometimes by hand. I guess it's easier to get it in my brain the fastest way, because I can see it, hear it and can have a look again without hearing. That's an important thing to 'lead' a song as a drummer. If you don't know what to do, the other band members don't feel comfortable.
The guys told me to prepare three songs for the audition: ,,I've Got The Fire'', ,,Somebody's Gotta Do It'' and ,,Sex Is War''. As I learned it by heart and I could play those three songs, I thought: "Try your best". So, I learned all songs of `Ecstasy' by heart and a few more from their best of album. During the audition there was no time to play other songs, but I told them, just to be serious.''
What do you remember the most of the audition?
,,I remember a really relaxed atmosphere during the audition. The time slot was very short because the boys invited 8 other drummers, but it was fun to play and the conversation we had, felt comfortable.''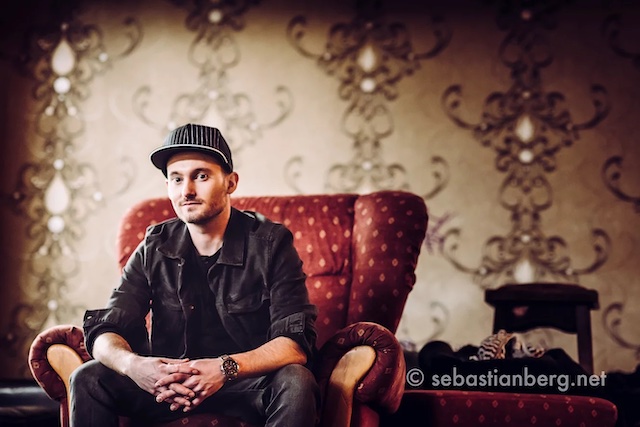 STYLE AND PERSONALITY
What do you like about being part of this cool band and playing this style of rock music?
,,I never thought that I could be part of a rising rock band, because the chances to get a possibility to join are very rare. That's why I am really happy. I grew up with rock music and the first songs I played on the drums were from this genre. My roots are there. Rock music is more than this, it's a lifestyle and I like the musicians, the fans and of course: to play big drum sets with a lot of drums and cymbals [smiling]''.
Do you feel you have big shoes to fill and what do you bring to the table as the new drummer?
,,Yes, in the beginning it was interesting to see if the fans would accept me, but now I feel that we all fit perfectly. I am working as a musician for years and I saw it through professional eyes. Technically, I had no problems with the songs. And I like the music sooo much! I think it's more than just playing the drums, it's also the personality and how I am, if we are not on stage. And that's the most time you have on tour. I think this was a big point in the decision of the band.''
What does your drumming style say about your personality?
,,I think its versatility. Some people know that I'm not just playing one special genre. I like to play different music styles with different bands and artists. That's what I am still doing besides Kissin' Dynamite, if there is time, and that's what keeps me bright. I try to stay open-minded. That's very important to me.''
What is for you the Holy Grail of your drum set and are you the type of drummer that only wants to play on your own drumkit or you can pull it off on any drumkit on the road that is set up for you?
,,There is no special favorite instrument. I like to tune the drums THE best I can, especially the snare drum. In July 2021 I switched to Tama and that's the reason I have no instruments of my own yet. They are ordered but still on their way. That's why I had four different rental-kits in the recent past during the video shoots and the festival shows. That was really funny but it was fascinating to have all those beautiful instruments. Every drum set sounded different but was to tune easily. During my studying days on music college, I invented a kind of 'sport' for myself to play a setup, which another student left. That was fun. I play almost everything that looks like a drum set [smiling].''
You have done some summer shows last year. How was the experience and how are the reactions of the fans so far towards you?
,,The experience was great. The fans were so good to me and they helped me to feel accepted. There was no hate – neither live nor online. I met a whole bunch of people in such a short time, that I couldn't remember all the names. Some of them put me under a microscope, but I hope that I could convince them.''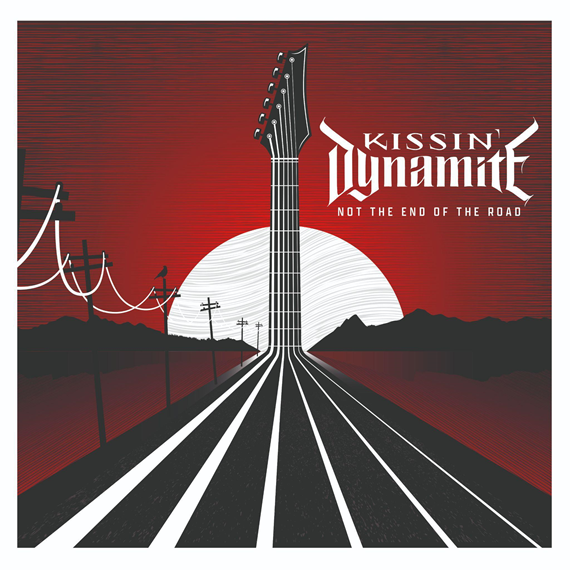 RAISED ON ROCK
For those who don't know you, can you tell us what you have done as a musician before you joined Kissin' Dynamite?
,,When I was 18, I won a drumming competition named "Drummer Of Tomorrow". After that, I decided to become a professional drummer. I did a few studies, private and I went to college in Osnabrück where I did a bachelor degree in music education. That's what I also do, I teach young people how to play the drums and how music works. Having this day job gives a good balance. Besides that, as I said, I played and still play with different artists of many styles. In the past, I had different rock bands, but I also like to play pop, soul, funk or HipHop styles (please don't kill me now, smiling). As a drummer, you can put the rock-energy into so many other styles, that's amazing.''
How old were you when you started playing drums and why did you choose drums and not another instrument? And are you raised with rock music?
,,I started playing the drums when I was 4 years old. I can't remember why I choose the drums, but I think it was a kind of basic instinct. Everything around us is combined with rhythm, the change of seasons, heartbeat and so on…, and if you beat a drum it sounds immediately good. If you try to play the guitar you need to check out your fingers and stings and stuff, that takes a long time. The drums are easier in the beginning. Good for a 4-year-old child… In those days, my parents listened to the music of Phil Collins, Elton John, Fleetwood Mac, The Beatles, The Eagles, Dire Straits and Pink Floyd. That influenced me a lot until today.''
Which drummers and musicians have made the biggest impression on you and inspired you the most?
,,There are a lot of drummers and musicians I like. Just to name a few: Phil Collins, Simon Phillips, Mike Portnoy, Ray Luzier, Steve Jordan, Tommy Lee, John Mayer, Elton John, Dave Grohl and many many many more….''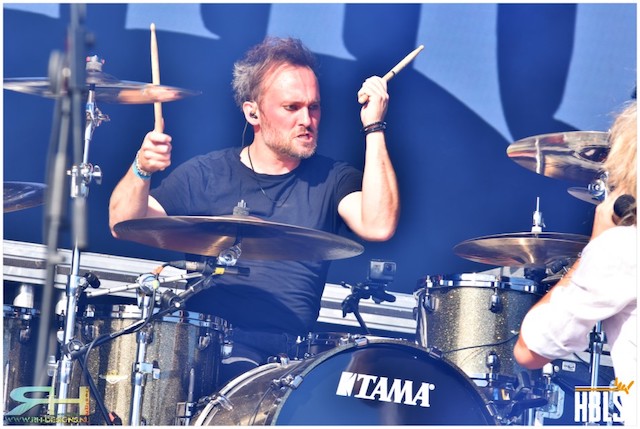 ROADTRIP
Kissin' Dynamite released the new studio album `Not The End Of The Road' on 21 January 2022. What are your personal thoughts on the album?
,,The first time I heard the album was in the tour bus on our way to the Czech Republic to play at a festival. Hannes showed me all the songs and I was blown away and speechless. I was sure, that this album could bring Kissin' Dynamite to the next level. As far as I can see, there are no filler-songs, only great masterpieces of music. The production is awesome! And of course, for ballad lovers like me: You get your money's worth!''
Were you able to contribute in the creative process somehow, since Hannes mainly writes the music most of the time and also being the producer?
,,When I joined Kissin' Dynamite the entire writing and recording process was already done. But that wasn't a problem for me. As I said, I see it through professional eyes and the company has to do their things to get further. On the other hand, I was happy to get in touch with the business step by step. I think there will be some creative possibilities for me in the future.''
What are your favorite Kissin' Dynamite songs to play in general and why?
,,I like the whole live set! The opener songs are full of adrenaline, that's always a great feeling. And if we play the new songs of 'Not The End Of The Road', it's extremely amazing, because it's always fun to play new stuff. We enjoyed that a lot!''
What are the plans for Kissin' Dynamite this year?
,,We are planning to play some festival shows this summer and hopefully we can do a few gigs during fall of 2022. But we need to wait and see how the whole situation around Covid will develop.''
Header photo by Christian Apwisch