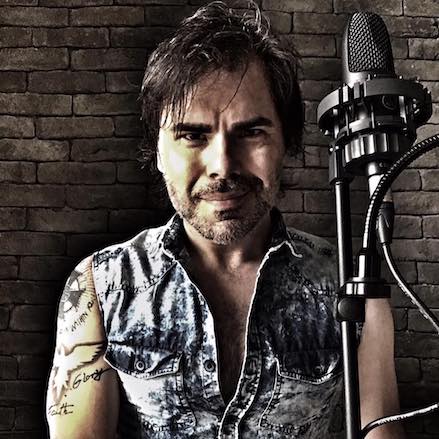 Interview | Up close & personal: Mayank vocalist Gui Oliver
Who is this guy?
The Italian record label Frontiers Music SRL releases new projects and exciting collaborations in rapid tempo. They are often directed by house producer, musician, composer and "workaholic" Alessandro Del Vecchio, who seems to have a sixth sense for talent. One of the albums that stood out lately is the debut album `Mayank', by new project Mayank feat. Gui Oliver. Especially the high-quality vocal performance of this Brazilian vocalist is a treat for the ears and fans of the melodic, AOR genre in particular. You might already have heard Gui before, because in 2010 he released the debut `New Generation' with his band Auras. And if you missed that, last year he delivered `The Turning Point', the first album of Landfall.
Who is this guy actually whose voice resembles Steve Perry [Journey], the late Jimi Jamison [Survivor] and Mickey Thomas [Jefferson Starship]? Well, the only way to find out is to get up close and personal and so I did.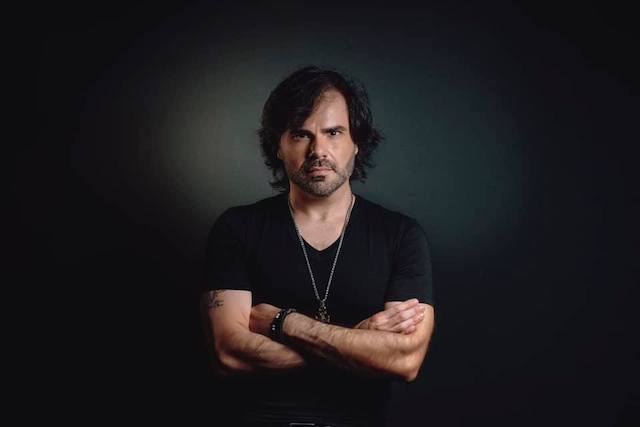 Becoming a singer
How old were you when you found out you had a real talent for singing and when did things get serious?
,,At first it wasn't my intention to become a singer. I was a guitar player that had eventually to sing as well because nobody in any of my bands could sing and do the job. One day I was invited to be the lead singer for a band that was writing their own songs. So, I decided to dedicate myself exclusively to singing. Years later, in 2008 I started to write songs with my partner Ferpa Lacerda and these songs became the first Auras album. I think things got serious when Auras signed a record deal with Frontiers Records. That was a huge responsibility. But to write songs and sing like I've never did before felt amazing.''
Which albums and artists have always been essential and encouraging to you?
,,It started with Mr. Big, Extreme and Bon Jovi. These three bands were very important to me and actually they are still my favorite bands. 'Lean Into It', 'Pornograffitti' and 'New Jersey' were the albums that really changed my life. But also, influenced by my dad, I was hugely inspired by Bad Company, Uriah Heep, Journey, Survivor, Van Halen and Foreigner.''
People compare you with icons like Steve Perry, the late Jimi Jamison and Mickey Thomas. How do you deal with such compliments?
,,I feel honored. These guys are legends. They are kind of responsible for my love and passion for singing. I am very much influenced by all of them.''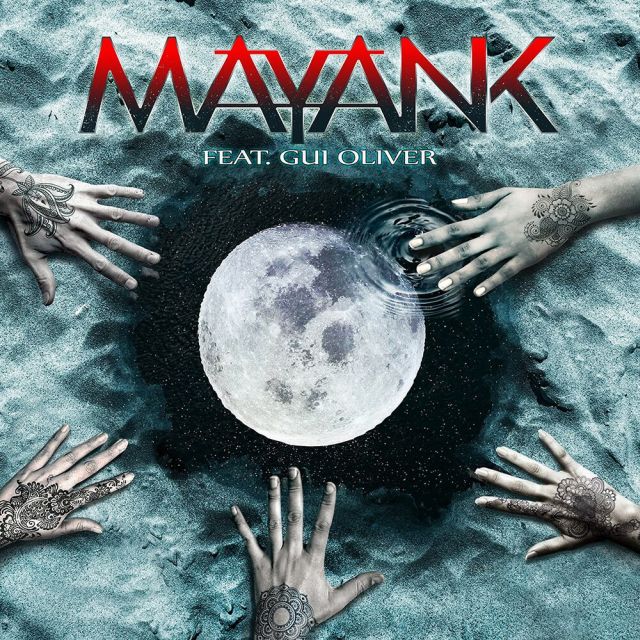 Eat an apple
What did you do to learn and master the skills of a professional singer, a guitarist, a songwriter and performer?
,,I believe the most important thing is never stop doing all these things. So I sing and play every day and I am also always writing music with people from around the world. Of course, I miss playing live, but this is out of our hands now. The most important thing is to continue making music anyway.''
You call an apple singer's food. Why is that?
,,Haha… Well, I eat some apples before singing live or before a recording session. Not just because it's healthy but also because I don't feel comfortable to sing when I eat some heavy food or too much food. Apples are great because they don't make me feel hungry and they have a very high-water content which is great for keeping the throat hydrated.''
Mayank is your new band and the debut album `Mayank' is just released. What was the occasion to start this band in the first place?
,,Ale (Alessandro Del Vecchio) and I actually became friends. He made the master for Landfall's album 'The Turning Point'. So, Ale invited me to compose songs together with him for different Frontiers artists. When we had about 15 songs he told me that Frontiers wanted to make an album with some of them. He recruited Rolf [Nordström] and Nic [Papapicco] to complete the line-up and for me it was the perfect team. These guys are amazing musicians and amazing people.''
Why is it that your name is mentioned in the band name: Mayank Feat. Gui Oliver?
,,This was an idea of the label. I was happy that Frontiers and Alessandro wanted me to write and record these songs. Especially a few of them that have a special meaning to me.''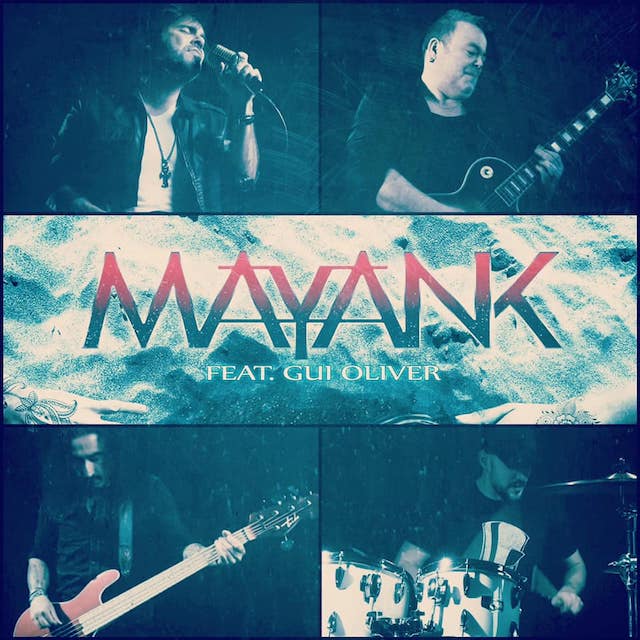 Seeing the big picture
How was the road to the finish when you were writing and recording the album? And how do you feel about the end result?
,,The whole process was very inspiring and natural. I've created the vocal melodies and the lyrics around the songs Ale sent me. The songs were all fantastic and they inspired me to do my best. Rolf and Nic brought all that we needed, the energy and the passion. The result was absolutely amazing, I am very happy with the album. Now I know that we can make great music together again.''
How do you feel about the contribution of Perfect Plan guitarist Rolf Nordström on this album?
,,Rolf is amazing, an extremely talented guitarist. When Ale came up with his name to join the band I felt really happy. Also, he is great guy and I hope to work with him again soon.'' 
When it comes to lyrics do you always strive for a certain message or vibe? Or do you embrace the inspiration that presents itself?
,,They come both from my own life experiences but also from stories I want to tell.''
To which audience would you recommend `Mayank'?
,,Definitely melodic rock and AOR lovers.''
In 2020 the debut `The Turning Point' of your other band Landfall was released. How much different is this musical outlet to you comparing to Mayank? And how was the reception of the album?
,,Landfall, in my opinion, is more like a guitar driven band. In some parts we have a hard rock and even a prog vibe. The guys are skilled musicians and sometimes I feel that technically we can make whatever we want. Looking at the big picture I believe each musician brings his own essence to the music and to the band. That's why Landfall and Mayank sound different even with the same singer. The reception was great. I believe the next Landfall album, that we are recording now, will be even better than the first one.''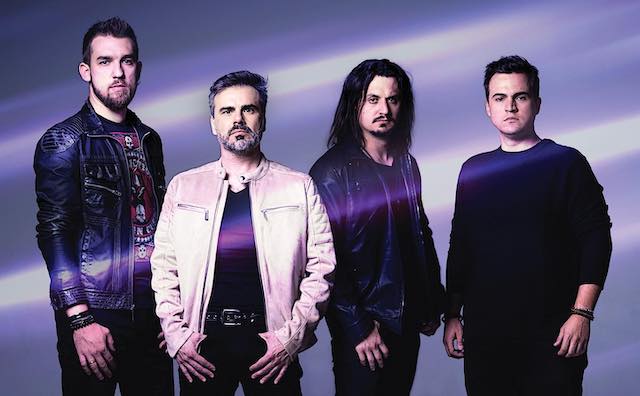 Daily life in Brazil
As a Brazilian artist, what do you bring to the table in the melodic and AOR genre you think?
,,I believe the environment that we live is very important to create something unique. Music is all about what you have lived, about love and passion and this is what I can bring to my music. To make this kind of music living in Brazil you must love what you do. You must believe in your music and be honest with your feelings. Especially because it's not a popular genre over here.''
How does an average day in your life looks like and do you have hobbies when you are not working on music?
,,I love Muay Thai, which I started to practice it about 4 years ago and it became an instant passion. Also, I like to read biographies and I love art in general.''
How is the situation in Brazil at the moment in general and the music scene specific?
,,We are still living in times of uncertainty which inevitably affects everyone, including the music scene.''
I'm sure you first want to enjoy the release of `Mayank', but what can we expect from you in the near future?
,,The new second Landfall album will be released next year. I am also writing songs with my Auras bandmates again. Besides that, I am making music with many people around the world. I believe the future is bright.''