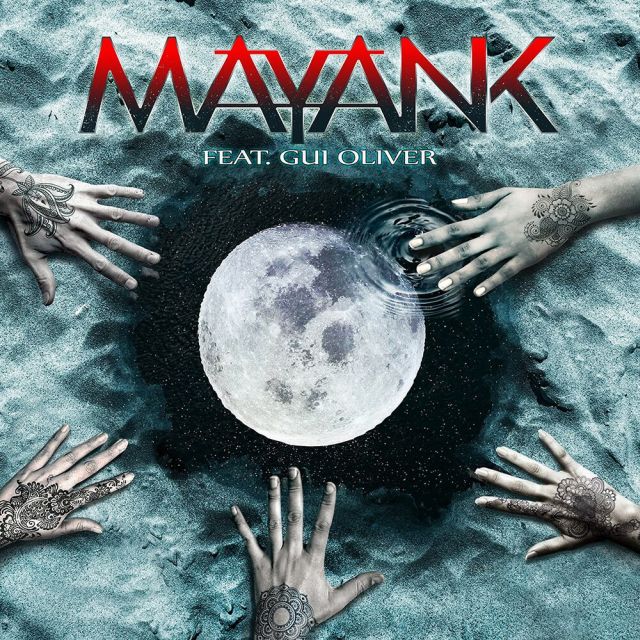 MAYANK FEAT. GUI OLIVER-Mayank
Frontiers music srl
A new day, a new project presented by Frontiers Records. Mayank is a new project built around a guy named Gui Oliver. Gui is a Brazilian vocalist who has been active in the band Auras, although it was just for one album. More recently Gui worked with the formation Landfall and released the record 'The Turning Point' in 2020.
Frontiers staff producer Alessandro Del Vecchio developed a friendship with the singer. It has led to a musical cooperation between the duo plus drummer Nicholas Papapicco and Perfect Plan guitarist Rolf Nordstrom.
I must confess that I am quite taken with the result. Gui Oliver is an excellent AOR-orientated singer and he has a very pleasant voice. Also because the music and songs have been adjusted, Gui's vocal talents are exploited to the fullest.
It is not that Mayank is shifting borders in the AOR-genre with these eleven songs, but a true fan of the genre will recognize during the opener ,,Destiny Calling'' that this outfit is here to deliver a professional and quite outstanding job. 'Mayank' just sounds right on all fronts.
Perfect Plan
The guitar work of Nordstrom is just as impressive as what he delivered on the two Perfect Plan albums. The duo Del Vecchio (who contributes bass and keys) and Papapicco is as reliable as the Bank of England having worked together on plenty of other productions before. Gui Oliver himself is measuring up to people like Kent Hilli, Jack Blades and the late, great Jimi Jamision during his vocal performance on `Mayank'.
Add to that the well written and very melodic songs and, as an AOR-freak, there is hardly anything to be criticized on the first album of this project. I would not be surprised if we will hear a lot more of Gui Oliver in the near future.