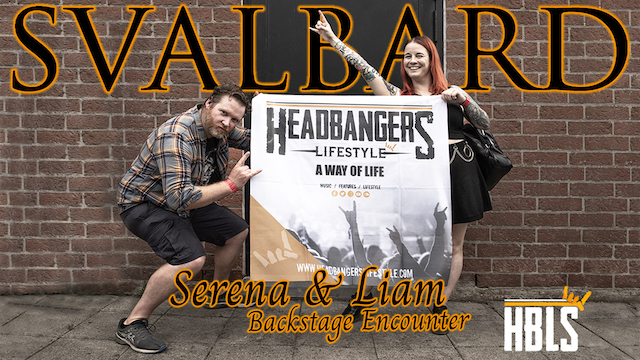 Video | Interview Serena and Liam from Svalbard
Hybrid and Elusive
WATCH THE VIDEO HERE:
ABOUT THE INTERVIEW WITH SVALBARD
Svalbard, also known as Spitsbergen, is a Norwegian archipelago in the Arctic Ocean. But it is also a British post-hardcore band, formed in 2011 that shows a unique sound with Serena Cherry as the lead hars vocalist and lead guitarist. Having Liam Phelan (guitar, violin and co lead hars vocalist) as Serena's wingman and Matt Francis (bass) and Mark Lilley (drums) as the energetic rhythm section, the band musically moves between a variety of subgenres, from alternative, to post-metal, post-hardcore, post-rock, crust, shoegaze and D-Beat.
HeadBangers LifeStyle's Lilo has a BackStage Encounter with Serena and Liam a few hours after the show at Alcatraz Open Air 2023, Kortrijk, Belgium. They talk about the Alcatraz experience, the album `The Weight Of The Mask' [out 6 October 2023], their signing with Nuclear Blast Records, how Svalbard musically is somehow elusive and the question if it is a long way to the top and what it takes to make Svalbard work as a band, a.o..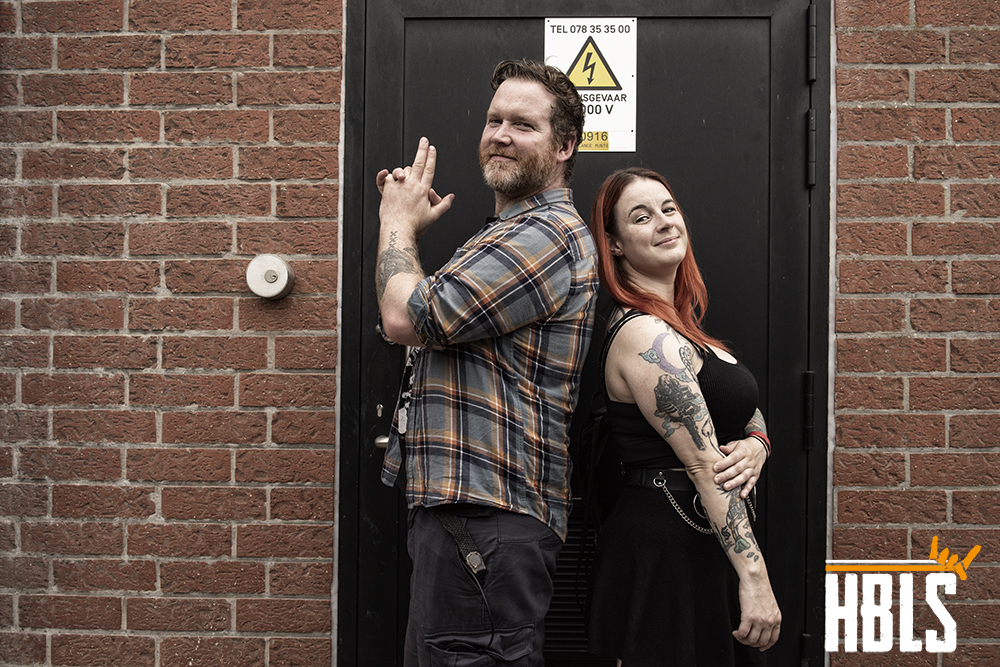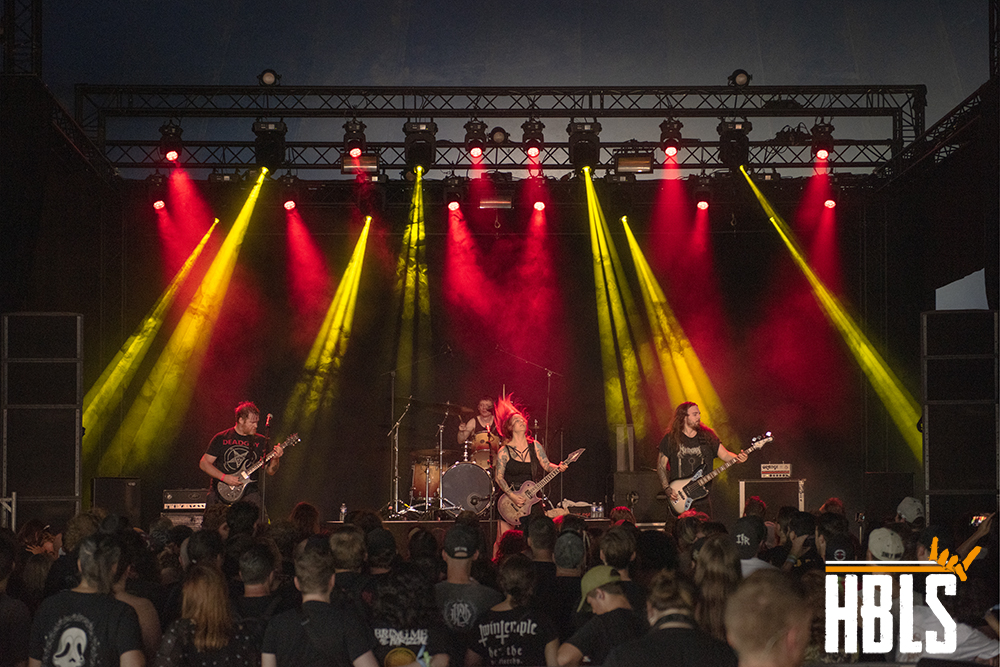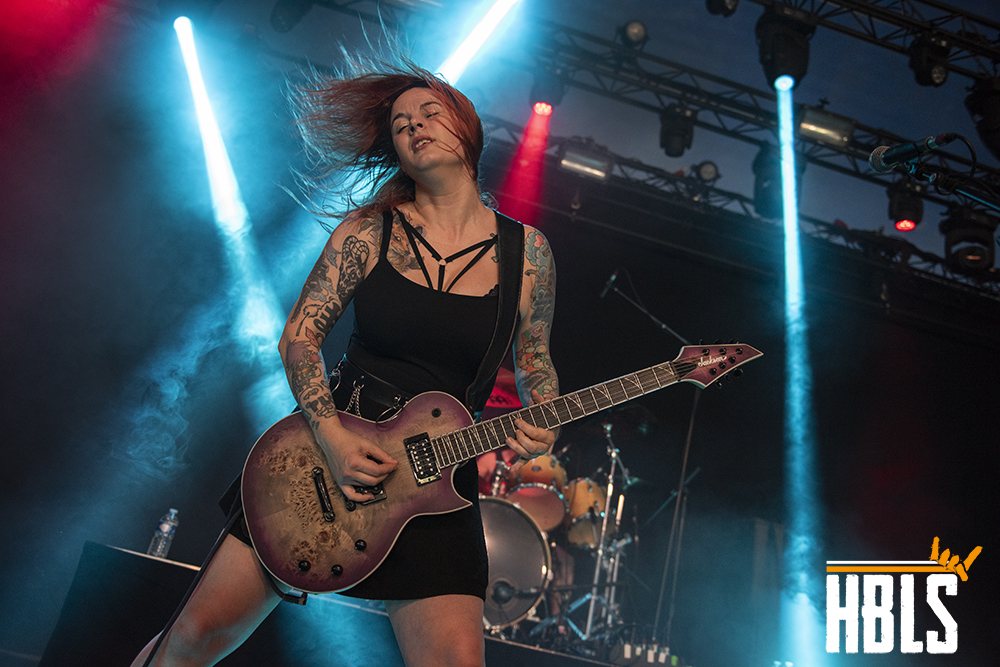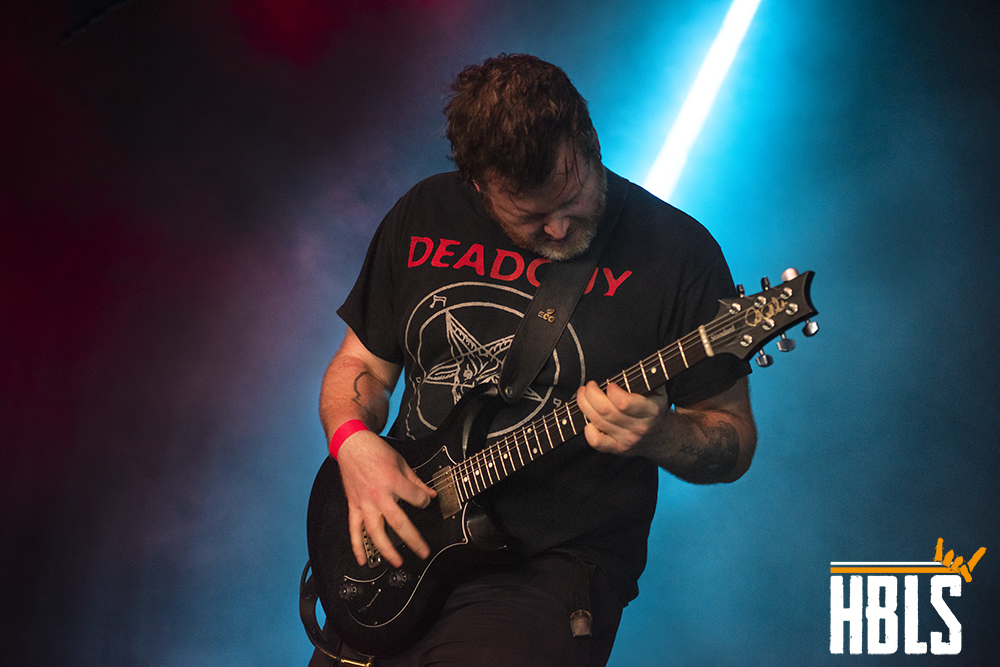 All photos by Dirk van den Heuvel of DCH Photography
Lilo wears Hyraw Clothing