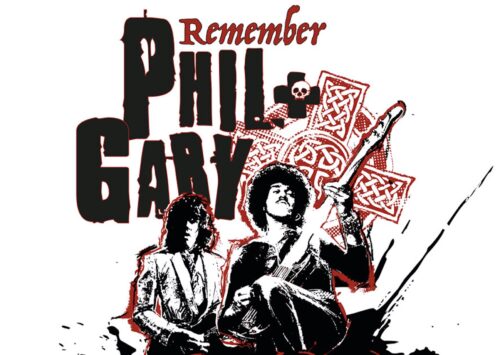 News | 10th Anniversary edition of 'Remember Phil & Gary'
+++OFFICIAL PRESS RELEASE BY REMEMBER PHIL & GARY+++
10th Anniversary edition of 'REMEMBER PHIL & GARY' January 28th in Culemborg and January
29th 2022 in Weert, The Netherlands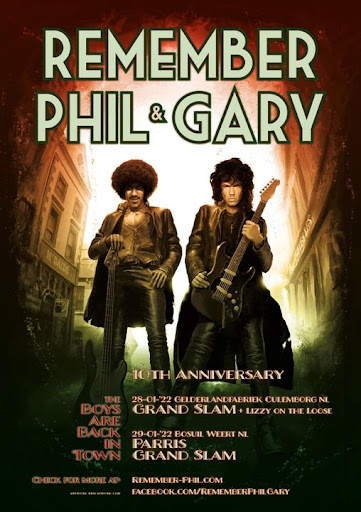 10TH ANNIVERSARY
In the disastrous year of 2021 the 10th anniversary edition of `Remember Phil & Gary' had to be cancelled
because of Covid-19. But now, we are proud to announce the anniversary for 2022!

The very first edition of `Remember Phil & Gary' was organized by Peter Vleeshouwers to honor Philip Parris
Lynott in 2012. From 2013 to honor Robert William Gary Moore as well. Both Irish musicians left a huge
musical heritage of timeless music (solo and with Thin Lizzy) which still is loved by millions and continues to
inspire lots of people all around the globe.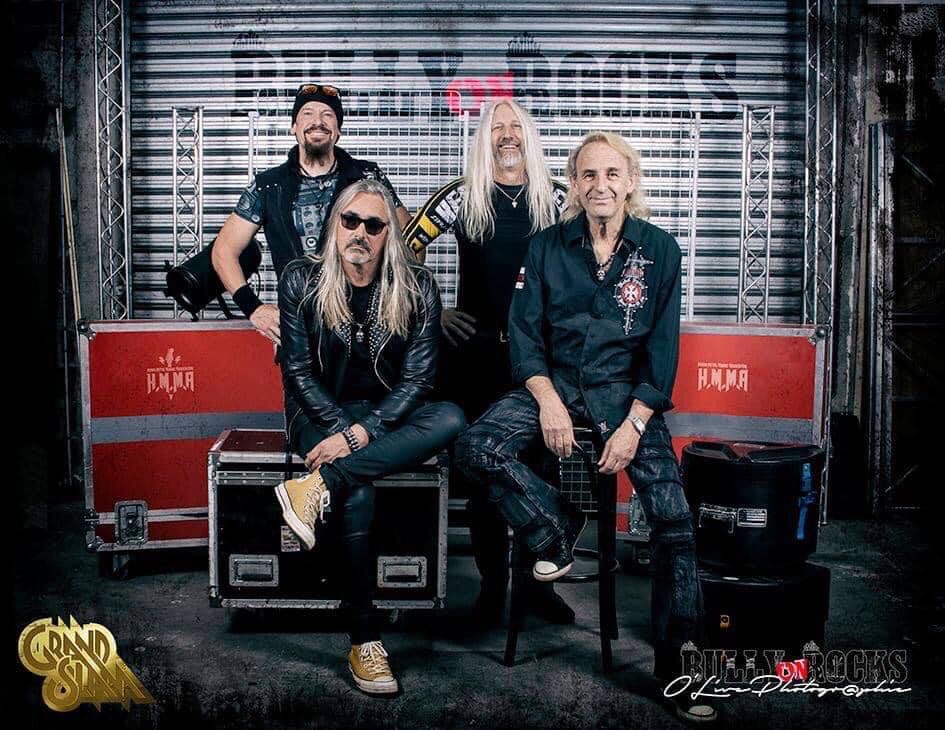 The organisation succeeded to book the British band GRAND SLAM for the event. Grand Slam is the band that
Phil Lynott put together after Thin Lizzy broke up. Grand Slam guitarist Laurence Archer resurrected the band a
few years ago and in 2019 Grand Slam released their successful 'Hit the Ground' album. During the `Remember
Phil & Gary' events Grand Slam will play a unique set of their own songs but they will also pay tribute to Gary
Moore by playing a few surprise tracks written by Gary. GRAND SLAM will play on both events in
Culemborg and Weert.
In Weert PARRIS will also perform. An anniversary edition without this Thin Lizzy tribute band is really
unthinkable. PARRIS will play a unique setlist compiled entirely by the organization team of `Remember Phil & Gary'.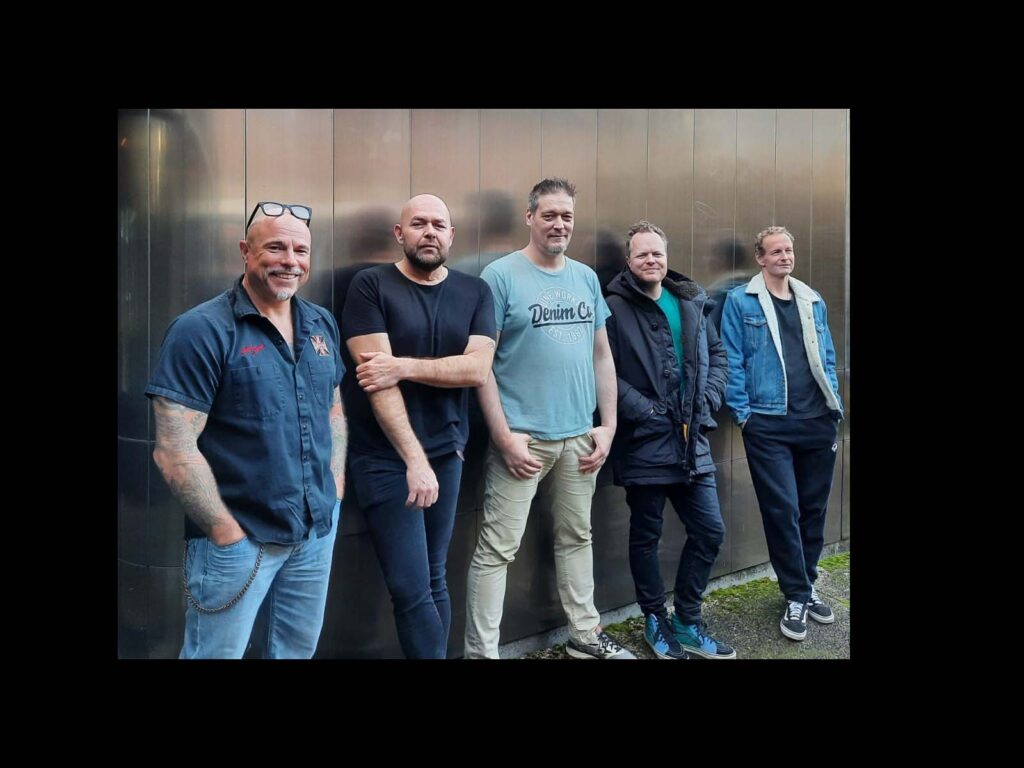 In Culemborg the opening act will be LIZZY ON THE LOOSE. They will open the night with a set of Thin
Lizzy classics.
TWO NIGHTS
Just like in 2019 and 2020, there will be two "Remember Phil & Gary" nights. The two venues have their own
specific ambiance. The 'Bosuil' venue in Weert in the south of Holland guarantees an excellent rock show on a big stage. The 'Gelderlandfabriek' venue in Culemborg, right in the middle of the country, is situated right next to the train station and holds an excellent restaurant to get a quick but tasteful pre-show bite and some special beers.
BOOK PRESENTATION
Peter Vleeshouwers' book will be released during the 10th anniversary edition of `Remember Phil & Gary'. The
very first copy will be presented to the writer by a special guest. The book will also be for sale at the
merchandise booths.

TICKET SALES
Ticket sales for the events have started through the websites of the venues: www.debosuil.nl and
www.degelderlandfabriek.nl