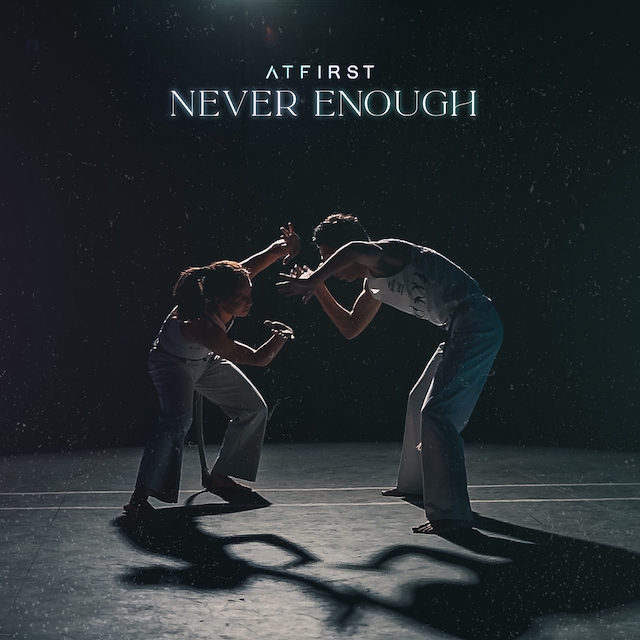 News | At First released music video
About intimate partner violence
+++OFFICIAL PRESS RELEASE BY AT FIRST+++
Metal band At First releases music video about intimate partner violence.
Warning: This article discusses intimate partner violence
Metal band At First released a new single and music video on Thursday 7 July. The new song called ,,Never Enough" is about intimate partner violence. The self-produced music video was created in collaboration with two capoeiristas to portray the claustrophobic threat of violence.
WATCH THE VIDEO FOR ,,NEVER ENOUGH" HERE:
PROGRESSIVE METAL FROM THE NETHERLANDS
At First is a progressive metal band from the Netherlands that combines heavy riffs and electronic influences with different vocal techniques. The band played a sold-out album release show in their home town Breda for their debut album called `Deadline' in February 2020. Not much later, the band found out that the World was really dealing with a deadline; the corona pandemic. In 2021, the metalheads released a music video for their single called ,,Break-Out", a track about longing for a time when connection and concerts are possible again. Jumping forward to 2022, the band is happy to be back on stage again. With their new single, the band wants to draw attention to the social problem of domestic abuse.
THE ART OF CAPOEIRA
The new single has been named ,,Never Enough". Just like ,,Deadline" and ,,Break-Out", the single was produced by guitarist Kevin Sneijers. Kevin also takes on more vocals this time, alongside lead singer Jamie Jochems. In the song, the vocalists sing from the perspective of both a female and male victim of partner violence. Singer Jamie Jochems: "When I read that on average, every 8 days a woman is murdered by her partner in the Netherlands, I decided to write a song about this. Initially, I wanted to write something very political, with lots of figures and statistics, but in the end we chose to write something more . We hope that someone will find support or recognition out of it and, at best, be inspired to seek help."
With the new single, the band also releases a new music video. The new clip is again produced by guitarist Youri Valentijn. This time in collaboration with capoeiristas from Batuque Capoeira. Singer Jamie Jochems: "We were looking for something that symbolizes violence, but at the same time we didn't want to show real violence in our music video. Because the characters in the song have a strong desire for liberation, we arrived at the art of capoeira."
The new single will be released on all streaming platforms.