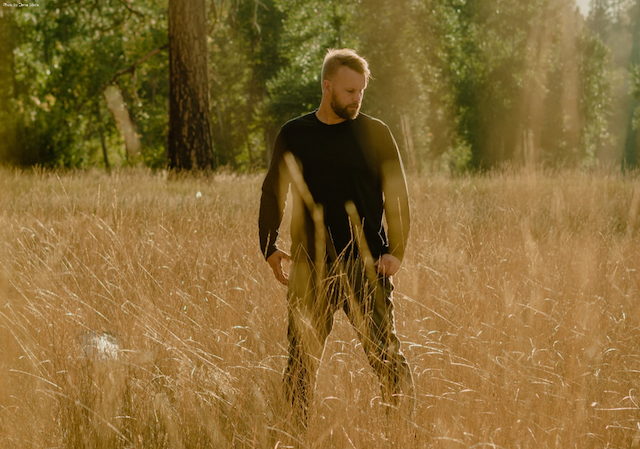 News | Einar Solberg launches second single
,,A Beautiful Life''
+++OFFICIAL PRESS RELEASE BY INSIDE OUT MUSIC+++
Leprous frontman Einar Solberg launches ,,A Beautiful Life"; second single from his debut solo album `16′.
Einar Solberg – frontman of Norwegian rock mavericks Leprous – is pleased to announce the release of his debut solo album '16' on the 2nd June 2023. Wildly diverse, but spiritually rooted in Einar's well-established musical world, '16' is an album that brims with surprises and spinning curveballs and features a collection of intimate but extravagant collaborations.
Einar launched the second video ,,A Beautiful Life", directed by Elena Sihida.
WATCH THE VIDEO HERE:
EINAR SOLBERG COMMENTS:
"'16' is a very diverse album, and "A Beautiful Life" is probably the most accessible song of the entire record! On most songs I've collaborated with other composers, but this is one out of four solo songs."
'A Beautiful Life' features Einar joined by Keli Guðjónsson (drums), Tor Egil Kreken (bass), Raphael Weinroth-Browne (cello), Chris Baum (violin), Ben Levin (guitar) & Magnus Børmark (guitar).
Watch the video for the previously released track 'Grotto' (feat. Magnus Børmark), also directed by Elena Sihida
'16' will be released on Ltd CD Digipak, Gatefold 180g 2LP + LP-booklet & Digitally, and is now available to pre-order HERE!
EINAR SOLBERG ABOUT `16′
Einar Solberg is as renowned for the tender honesty of his lyrics as he is for the eccentric majesty of Leprous' music. But even by his usual standards, '16' is an extremely emotional and dynamic piece of work. Einar describes the record as "the closest I've ever come to writing a concept album" and explains that the new songs are about a very specific and transformational period in the musician's life. This is the sound of a restless spirit in his absolute element.
"It's called 16 because that's when the first really, really bad things started happening to me in life. From 16 to 19, there were a lot of very life-defining moments that happened to me, and that changed me," he says. "That's when I kind of lost my innocence and I started realising that life is serious and bad shit can happen. A lot of pretty drastic things happened within those three years. But this album is not only about the bad things. It's also about some of the career-defining moments, like the moment I started playing with the band and began to find a community to belong to. Emotionally, I'm a bit of everything, so it covers the entire emotional spectrum!"
'16' finds Einar collaborating with everyone from modern prog contemporaries like Bent Knee's Ben Levin and Agent Fresco's Toti Gudnason, to experimental cellist (and regular Leprous live musician) Raphael Weinroth-Browne and Magnus Børmark, best known as a member of Norwegian alt-folk troupe Gåte. He also once again collaborates with Ihsahn and Star Of Ash amongst many others. The record was mixed by mixed by Adam Noble (Placebo, Biffy Clyro, Nothing But Thieves) and mastered by Robin Schmidt (The 1975, Placebo, The Gaslight Anthem, etc.). The cover artwork was designed by Elena Sihida.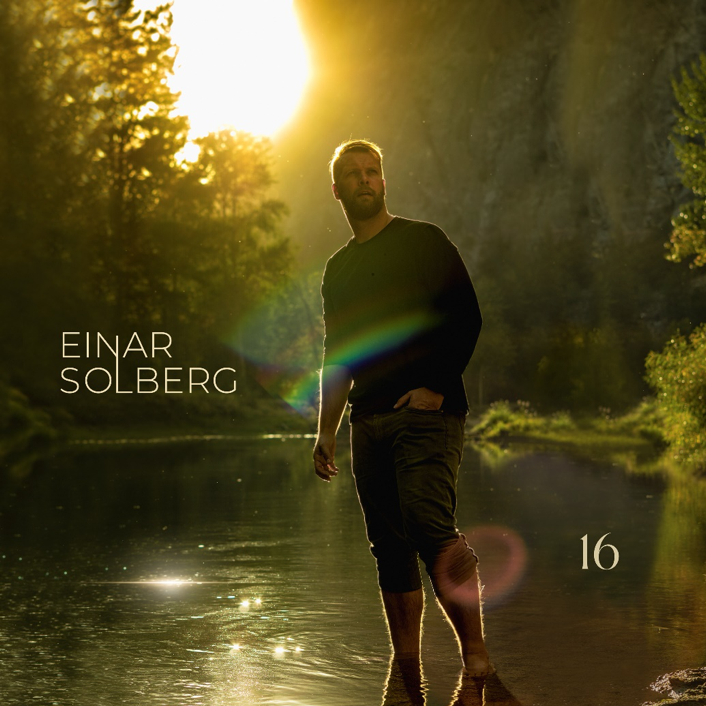 THE FULL TRACK-LISTING IS AS FOLLOWS:
1. 16 (feat. Raphael Weinroth-Browne)
2. Remember Me
3. A Beautiful Life
4. Where All The Twigs Broke (feat. Star Of Ash)
5. Metacognitive
6. Home (feat. Ben Levin)
7. Blue Light (feat. Asger Mygind)
8. Grotto (feat. Magnus Børmark)
9. Splitting The Soul (feat. Ihsahn)
10. Over The Top
11. The Glass Is Empty (feat. Tóti Guðnason)
Einar will debut his solo material live with two exclusive shows at the Eindhoven & London editions of Prognosis Festival (15th & 22nd April respectively). You can find more details HERE!
Header photo by Elena Sihida