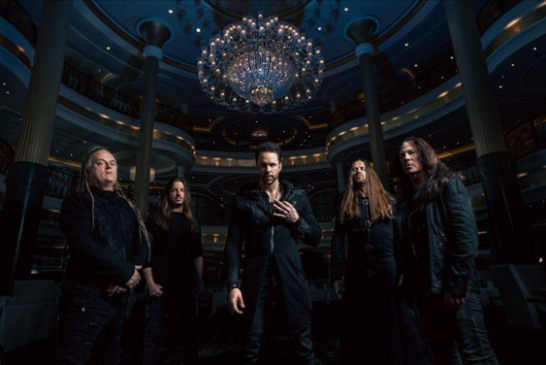 News | Kamelot reveal stunningly cinematic music video
For the track ,,Eventide''
+++OFFICIAL PRESS RELEASE BY NAPALM RECORDS+++
Modern Symphonic Metal Icons Kamelot Reveal Stunningly Cinematic Music Video for `The Awakening' Album Track ,,Eventide".
WATCH THE VIDEO HERE:
New Album, The Awakening, Out Now | Order HERE
North American Headline Tour Begins Next Month on August 17!
Featuring Support from Special Guests Battle Beast and Labelmates Xandria.
ABOUT THE VIDEO RELEASE
Modern heavy symphonic metal leaders Kamelot recently released their most introspective, uplifting, vital release to date – their first full-length in five years, The Awakening. The album, which debuted at #2 on the US Current Hard Music Albums chart and #27 on the Current Album Sales chart, connected with fans and critics alike – touted by many as the best late-era Kamelot release to date!
In anticipation of their upcoming "Awaken The World" North American headline tour with special guests Battle Beast and additional support from labelmates Xandria, which kicks off August 17, Kamelot have revealed an exciting new music video for the new fan favorite album single "Eventide". The video showcases the band playing puppet masters inside a castle far beyond imagination, setting a scene of gothic darkness amid love lost.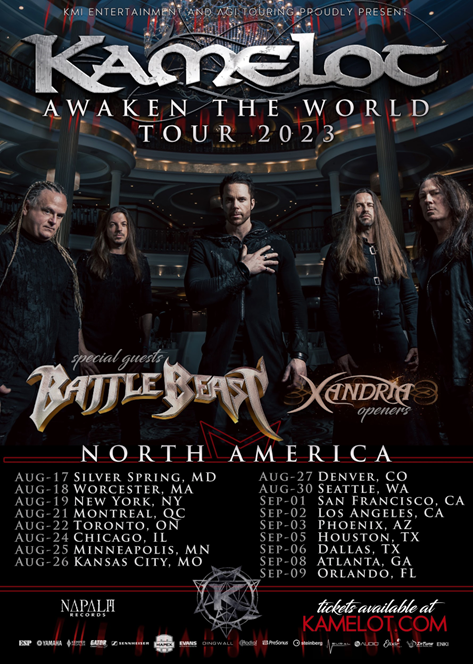 KAMELOT TOURDATES
Tickets are on sale now for the North American "Awaken The World" tour – visit the official Kamelot website or local venue websites for tickets and more information.
North American "Awaken The World" Headline Tour Dates:
w/ Special Guests Battle Beast
+ Additional Support from Xandria
August 17 – Silver Spring, MD @ The Fillmore
August 18 – Worcester, MA @ The Palladium
August 19 – New York, NY @ Webster Hall
August 21 – Montreal, QC @ Corona Theatre
August 22 – Toronto, ON @ The Opera House
August 24 – Chicago, IL @ The Vic Theater
August 25 – Minneapolis, MN @ Varsity Theater
August 26 – Kansas City, MO @ The Truman
August 27 – Denver, CO @ Ogden Theatre
August 30 – Seattle, WA @ The Showbox
September 1 – San Francisco, CA @ The Regency Ballroom
September 2 – Los Angeles, CA @ The Wiltern
September 3 – Phoenix, AZ @ The Van Buren
September 5 – Houston, TX @ House of Blues
September 6 – Dallas, TX @ The Echo Lounge & Music Hall
September 8 – Atlanta, GA @ Center Stage (ProgPower USA) – SOLD OUT! *KAMELOT ONLY
September 9 – Orlando, FL @ Hard Rock Live
Additional Confirmed Dates:
November 1 – Osaka, JP @ Umeda Club Quattro
November 3 & 4 – Kawasaki, JP @ Club Citta
December 2 – Mexico City, MX @ Life After Death Horror Festival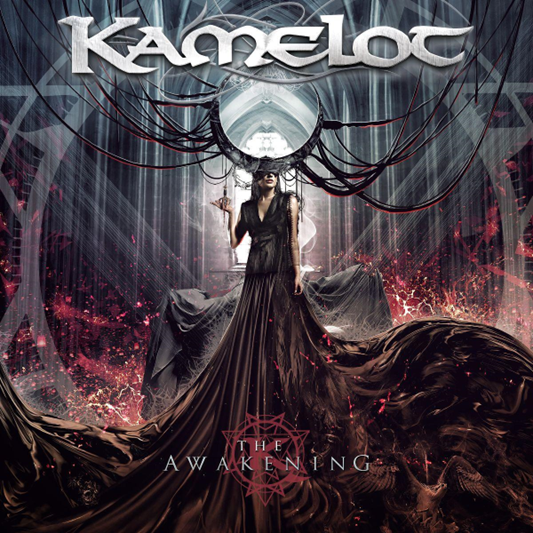 ABOUT KAMELOT – THE AWAKENING
Kamelot's new album, The Awakening, enters the band's legacy as their most massive and diverse offering yet – mixing symphonic, gothic, melodic, progressive and power metal styles while yielding some of the heaviest tracks in the band's history. Having reigned supreme with the release of internationally top-charting melodic metal pinnacles such as The Fourth Legacy (1999), The Black Halo (2005), Silverthorn (2012), Haven (2015, #1 US Hard Rock Albums), and most recently 2018's acclaimed The Shadow Theory (#2 US Hard Music Albums), Kamelot's intense brand of ultramodern gothic and symphonic theatricality is amplified further and with more emotionality than ever on The Awakening.
Showcasing the incomparable, stage-seasoned vocal acrobatics of Tommy Karevik and increasingly airtight, renowned technical teamwork of guitarist Thomas Youngblood, drummer Alex Landenburg, keyboardist Oliver Palotai and bassist Sean Tibbetts, Kamelot's score-like 13th studio album is accented by guest contributions from the likes of Melissa Bonny (Ad Infinitum) and renowned instrumentalists like violinist Florian Janoske and cellist Tina Guo. The Awakening features crystal clear modern production helmed by the band and longtime producer Sascha Paeth, plus mixing and mastering by Jacob Hansen of Hansen Studios.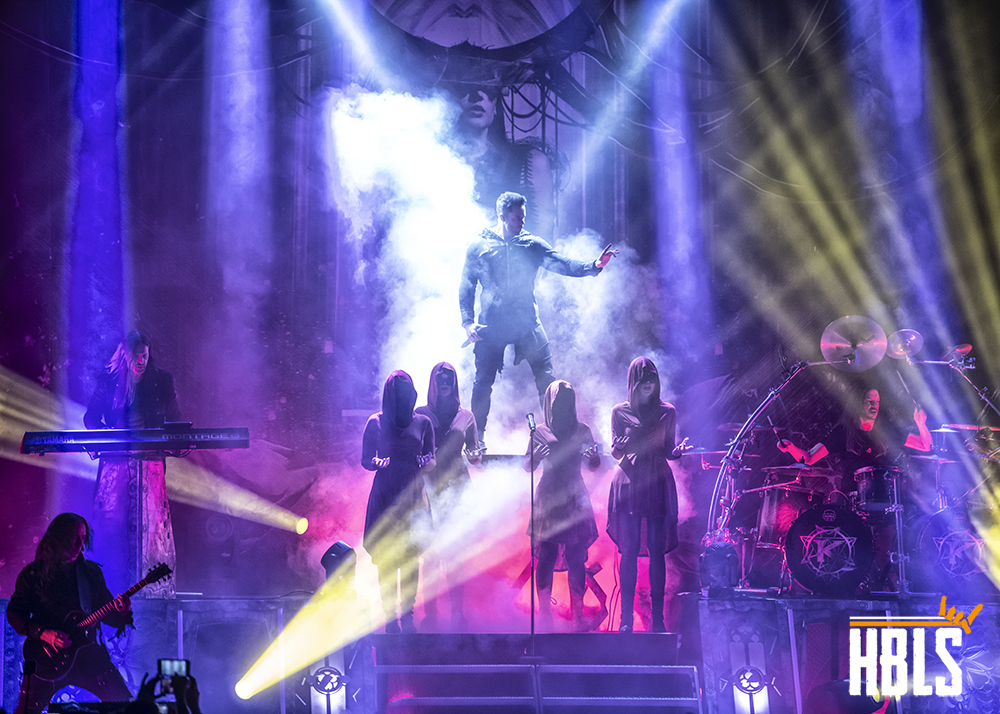 Credit header photo: Tom Couture
About
Kamelot is an International modern symphonic metal band formed by American guitarist Thomas Youngblood in 1987. The band has a extensive discography, a great live reputation and worked with many guest musicians over the years.
Genre
Modern symphonic metal
Website
https://kamelot.com/
Social
Related links
Tags