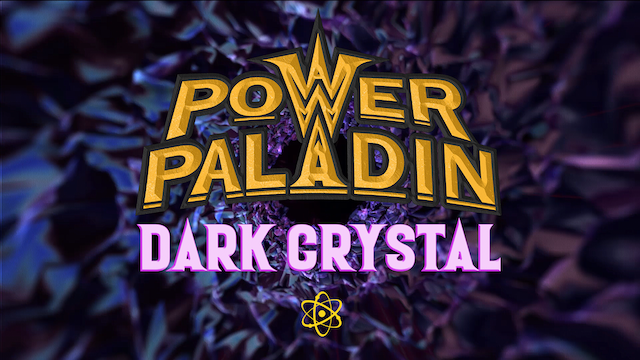 News | Power Paladin reveal new lyric video
,,Dark Crystal''
+++OFFICIAL PRESS RELEASE ATOMIC FIRE RECORDS+++
POWER PALADIN REVEAL ,,DARK CRYSTAL" LYRIC VIDEO; ENTER GERMAN ALBUM CHARTS ON #76!
Adventurers, heed the call of Icelandic newcomers Power Paladin who recently unleashed their debut album `With The Magic Of Windfyre Steel' via Atomic Fire Records and made the impossible possible, entering the official German album charts on a sensational position #76, with a record that delivers nine highly infectious anthems.
To celebrate their global success, that also includes two #1 positions at Japanese Amazon and Disk Union's rock/metal charts, the band reveals a unique new lyric video for the song "Dark Crystal".
WATCH THE VIDEO HERE:
STATE POWER PALADIN ON THESE FESTIVE HAPPENINGS
"In a land of ancient prophecies and magic, torn asunder by eons of war and hardship. Our heroes venture forth, mourning the loss of their emperor king, as they search for the dark crystal to bring back balance to the realm. But in order to succeed they must survive the onslaught from the kingdom of the elves and wizards wielding foul and dark magic.
These last weeks since our album release have been one big uplifting, flattering and in many ways humbling experience. When we started out recording this album our first idea was to cast it out to the cosmos via Spotify and YouTube and maybe create vinyls for all the members in the band. Seeing all these positive reactions from press, listeners and charts makes us beyond grateful to both the people that did all the amazing work putting this out there and the people who tossed their hard earned coins to buying this album. From the bottom of our hearts, thank you all!"
Get the album in various formats (CD-digipak, black and colored vinyl) as well as the limited »Kraven The Hunter« 7″ orange vinyl single now HERE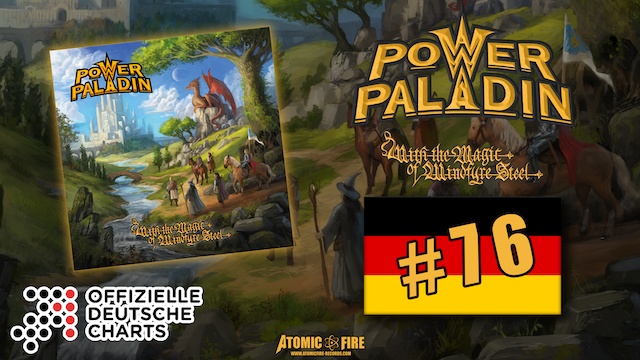 ABOUT
Recorded and produced by POWER PALADIN themselves, mixed by Haukur Hannes at Mastertape Studios (AUÐN, DYNFARI etc.) and mastered by Frank de Jong at Hal5 Studio (BLEEDING GODS etc.), the album makes no secret of the band's musical idols: "IRON MAIDEN, DIO, HELLOWEEN – the list of bands from the 80s that influence us is a kind of obvious, but growing up we've actually listened way more to the second wave of power metal and acts such as EDGUY, RHAPSODY and HAMMERFALL," they explain. The group's love for fantasy games and books from authors such as Brandon Sanderson and Joe Abercrombie doesn't remain unnoticed either: James Child (Astral Clock Tower Studios) translated that inspiration into the record's adventurous artwork.
POWER PALADIN are:
Ingi Þórisson | guitars
Atli Guðlaugsson | vocals
Bjarni Egill Ögmundsson | keys
Einar Karl Júlíusson | drums
Bjarni Þór Jóhannsson | guitars
Kristleifur Þorsteinsson | bass