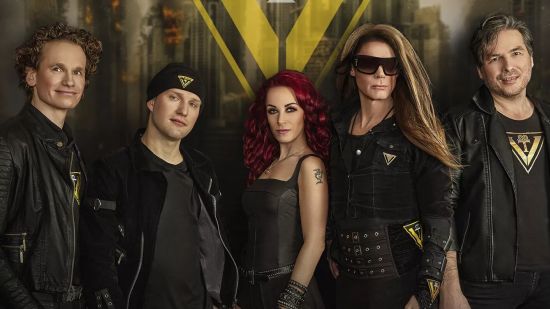 News | Robby Valentine ready to release new album
'Embrace The Unknown' on 21 October 2023
Musical phenomenon Robby Valentine, perhaps best known for his 1990s worldwide hit ,,Over and Over Again", will release his new album, `Embrace the Unknown', on October 21st. Written, composed, and naturally, all instruments and vocals were exclusively created and recorded by Valentine.  
With `Embrace the Unknown', the thirteenth studio album of his impressive career, Valentine once again delivers an record that showcases his versatility as an artist. There is no denying the influence of the styles of Valentine's musical heroes on this album. Fans of Queen, The Beatles, George Michael and Muse will find it a perfect fit in their collection of rock legends. For collectors, in addition to the CD format, expect a vinyl release in 2024.
A REAL CHALLENGE
Creating this latest work was a real challenge for Robby since his vision has now regressed to a mere 2%. But the final result of this 10-track Pop/Rock album, has once again become proof of his musical versatility and willpower. Valentine started writing and recording Embrace the Unknown about 3 years ago, at a time when the Corona pandemic dominated everyone's lives and his own world had completely collapsed due to his sudden loss of sight. The title track ,,Embrace the Unknown" is about that loss, and the struggle of having to accept that fate. According to Valentine himself, this is the most beautiful rock ballad he has ever made. A perfect ending for this beautiful album, from this unique artist, who once again has created a masterpiece worthy of national and international recognition.
A UNIQUE ALBUM RELEASE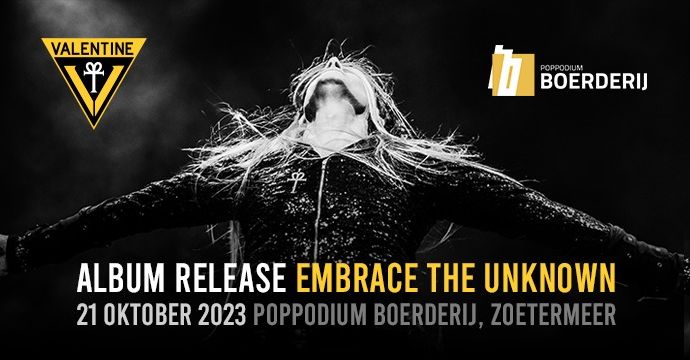 The official album release will be celebrated in a grand manner on 21 October 2023, at the Poppodium Boerderij in Zoetermeer, The Netherlands. Valentine will be accompanied by his stellar band featuring: Paul Coenradie on guitar, Luuk van Gerven on bass guitar and Mark Robben on drums. Ravenna Moscoso, Inge Rijnja and Maria Catharina on backing vocals, and Maria will also shine on several lead vocal parts. Stan Verbraak, known from Hellöise, will also make an appearance.
In addition to the presentation of `Embrace the Unknown', the concert will be even more unique with the performance of the ten-minute arrangement, 'Valentine's Overture'. This epic track was played as a tribute on national radio after the death of Freddie Mercury, making it a favorite with Queen fans. Brian May was so moved by the tribute, that he invited Robby Valentine to be a support act for his 'Back to the Light' tour. The tribute has never before been performed in a live setting. So, Zoetermeer, you are in for an extra treat.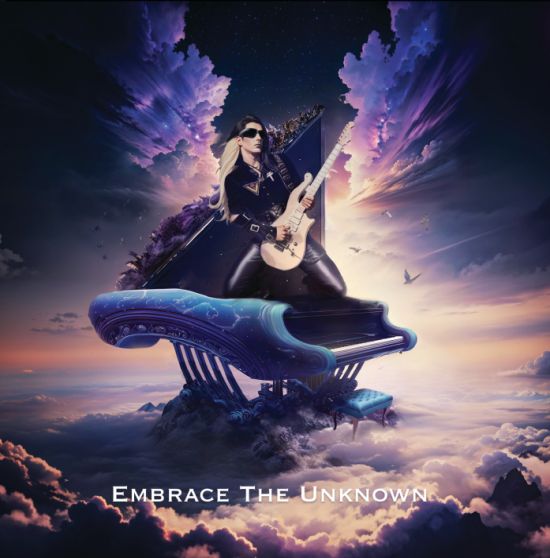 TRACKLIST
01. Break the Chain
02. Don't Give Up on a Miracle
03. Never Fall in Line
04. Life is a Lesson
05. My Friend (in the End)
06. Roll Up Your Sleeves
07. Show The Way
08. Shadowland
09. Take Me to the Light
10. Embrace the Unknown
`Embrace the Unknown' is now available for advanced purchase via www.robbyvalentine.nl.
With a pre-order you will receive the album two weeks before the official release date.