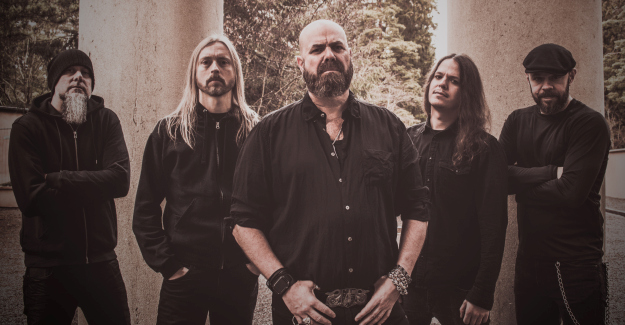 News | Sorcerer pays tribute to Saxon
Crusader
+++OFFICIAL PRESS RELEASE BY METAL BLADE RECORDS+++
SORCERER drops new cover single and music video of SAXON's ,,Crusader"
Today November 12, Swedish doom metallers SORCERER will release their cover version of "Crusader" to all major digital platforms via Metal Blade Records.

NEW WAVE OF BRITISH HEAVY METAL
The original song was the title track to Saxon's sixth album `Crusader', released in 1984, and is still one of the most beloved songs from these NWOBHM pioneers.
SORCERER vocalist Anders Engberg says: "For me Saxon, they have always been there, ever since I started listening to heavy metal, and I had the luck to tour with these guys with my old band (Lion's Share)".
Drummer Richard Evensand, who is a huge Saxon fan, is super excited. "It was the first band I started to really follow as a teenager and it still is one of my favorite bands today. For me Saxon equals energy and long tom rolls… in fact more than long tom rolls; mega tom rolls perhaps. Nigel Glockner has really influenced my play as a drummer. You can imagine that I was immediately in favor of making a Sorcerer rendition of "Crusader". It's the most powerful song there is on this planet! Peter Hallgren did an excellent job on the arrangement. We hope everyone loves our version as much as we loved making it!"
SORCERER's ,,Crusader" will be available from 12th November on all digital platforms.
WATCH ,,CRUSADER" HERE:
LINE-UP SORCERER
Anders Engberg, vocals
Kristian Niemann, guitar
Peter Hallgren, guitar Justin Biggs, bass
Richard Evensand, drums
Co-production, keyboards: Conny Welén
Mixing and mastering: Ronny Björnström
Cover art: Jani Stefanovic