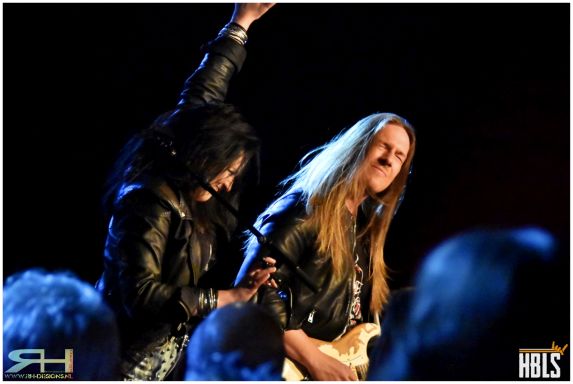 Live | All Star Fest 2022-Kavka Zappa-Antwerp [B]
25-26-27 November 2022
End of November the first edition of the melodic rock festival All Star Fest took place. In the run-up to the festival there were quite a few hurdles that had to be taken. This festival was originally on the agenda in 2021, but had to be canceled last minute for well-known reasons. The organization behind the festival (DCM Agency) already indicated that it would take place a year later.

Just a week before the whole event would start this year, the venue Kavka Zappa announced that it would not take place. An error in their system was the reason for this, but that is of course not convenient. At the same time, there were some bands that unfortunately canceled their performance for the festival at the last minute. Which resulted in an ever-changing line-up.
FRIDAY
However, on Friday the 25th I was able to drive to Antwerp to attend the first edition of the festival. By the time I arrived the festival had already kicked off and The Midnight Devils, a high energy glam slam boogie woogie rock 'n roll band from Omaha, NE and Chicago, IL, were on stage. An energetic band for sure, that wouldn't look out of place at the Glam Slam festival that took place here a while ago. A nice start from a band who had a blast.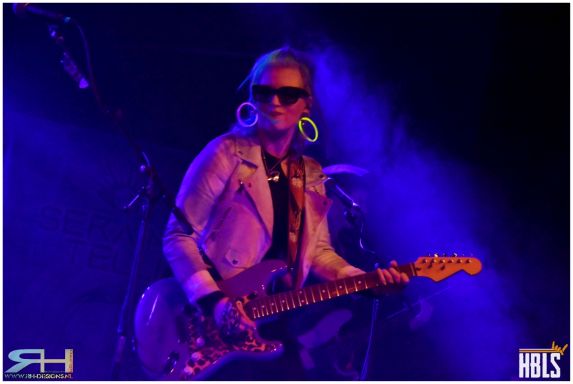 After this it was Seraina Telli's turn on the 2nd stage. This Swiss band was also added to the line up at the last minute. This ex-Burning Witches singer is currently on the road with CoreLeoni to promote her solo record 'Simple Talk'. There were moments that the trio managed to convince me. Seraina's singing talent in particular is undeniable. Her guitar playing can't come close to matching her singing skills, but they managed to hold their own and got the audience quite on their side.

The advantage of 2 stages is enormous, and is evident from the fact that there is only 15 minutes of conversion between all acts. This prevents long waiting times between the acts and keeps the momentum going.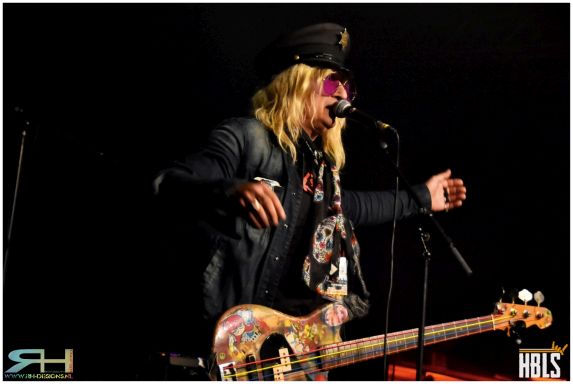 On stage 1 it was Enuff Z'nuff from Blue Island, Illinois. This band has built up a loyal fan base in their almost 40 years of existence [founded in 1984] and can rightly be called a classic act. Unfortunately, the magic of this band gets lost on me and I can't really get excited about it. However, singer/bassist Chip Z'nuff is having a good time and knows how to entertain the audience.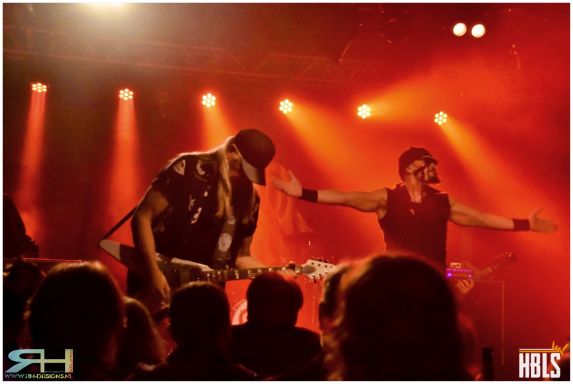 Grand Slamm manages to provide the first fireworks on stage 2, as far as I'm concerned. This act, originally founded by Phil Lynott, puts on a solid pot of rockers, which constantly has a Thin Lizzy vibe. Not surprising, of course, but also during All Star Fest these guys manage to convince me with their performance.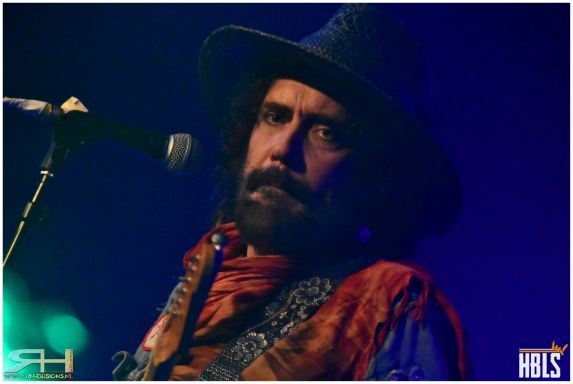 Then we can quickly move on to the Electric Boys, who managed to get the audience into a kind of trance with their music. It's not all new [which makes sense since this band has been around since 1989], but what they bring live is just nothing short of very good and that touches the audience. A good and relaxed band that fits perfectly in the lineup of the festival.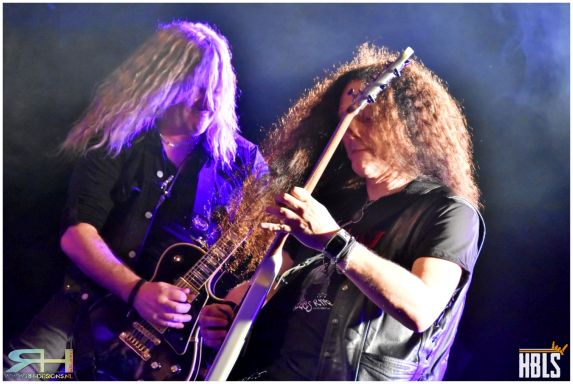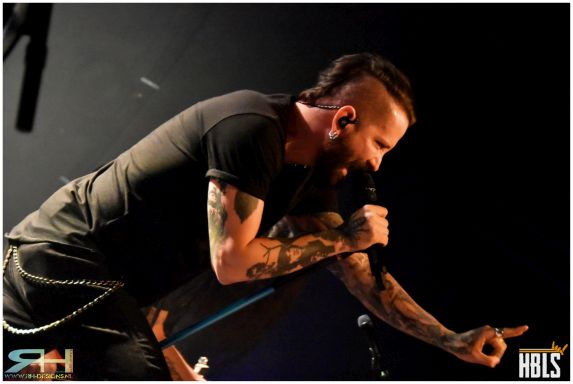 On stage 2, the preparations have already taken place for CoreLeoni to start. It's the second time I see this band around Gotthard guitarist Leo Leoni and the first time with singer Eugent Bushpepa, but damn what a force this gentleman is. The band blasts their formula of no less than 9 sturdy Gotthard songs from the very beginning at the audience, mixed with 4 songs from their latest album 'III'. The brake pedal is not pressed once during the show and the guitar duel during ,,Firedance'' [in the audience] by Leo with Jgor Gianola is a treat. For the first time I see people really going crazy. As far as I'm concerned THE band of the Friday.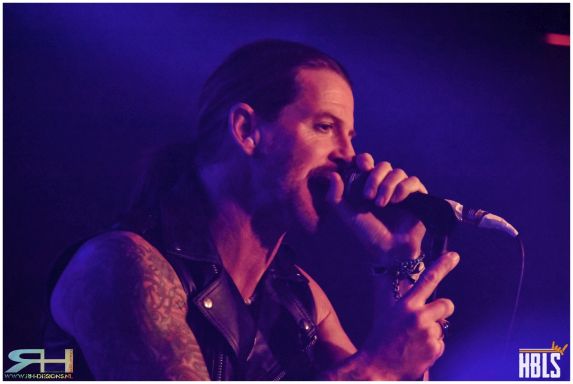 Closing act Nestor from Sweden has built up a great reputation and those present waited all day for the fireworks that these men would provide. But I didn't really got pumped by the band. The bad light and sound didn't really help, of course, but these guys didn't manage to touch me with their show. Also the duet ,,Tomorrow'' with singer Chez Kane, or the ,,I Wanna Dance With Somobody'' cover by Whitney Houston [also with Chez Kane] didn't change that as far as I'm concerned. Certainly not a bad show, but certainly not the fireworks I expected from these guys.
SATURDAY
On Saturday it's up to Steelover to warm up the audience. However, I only heard the last notes of the band when I entered the Kavka Zappa. Too bad, because the audience seemed to enjoy it.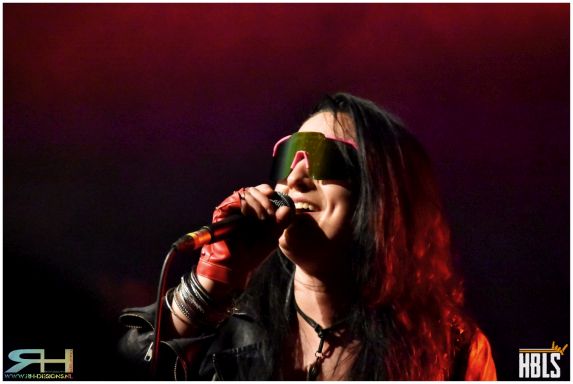 Chez Kane was the second band to take the stage. A brilliant move by the festival organization, because the hall was full of people who wanted to see the performance of this young lady. Chez is a bit of the Femme Fatale of the moment. Is quite active on her social media and knows how to create a buzz. Result: a full house !!!
In addition, this band has just released a new album 'Powerzone', has done a nice tour through the UK and is therefore wonderfully organized. Unfortunately, half the band is now playing in the dark, since the light is not exactly great in the hall, but fortunately the sound is good. In any case, the audience loves the performance of Chez Kane and her men. First highlight of the day.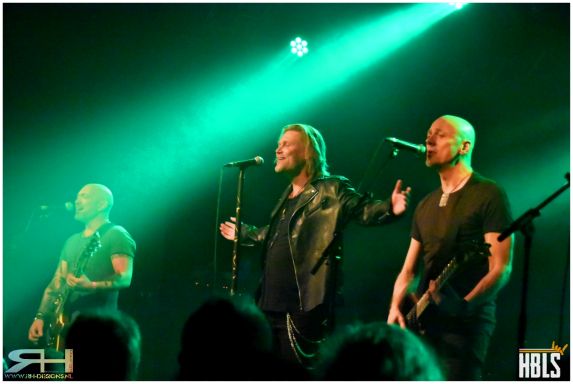 Age Of Reflection from Sweden is one of the last bands to be added to the festival poster and is allowed to play after Chez. To be honest, I was quite positively surprised by their show. Singer Lars Nygren manages to bravely get through the set, despite serious throat problems. The band plays tight and is having a good time!! Age Of Reflection has done good business here.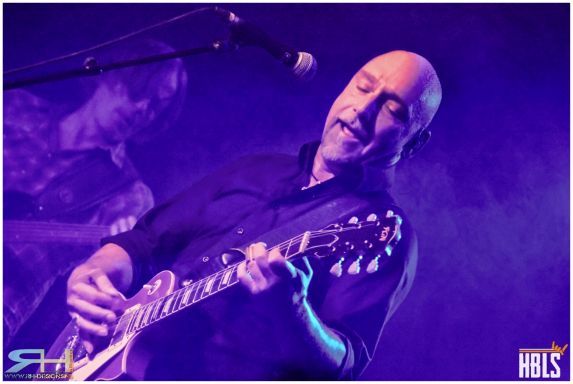 Then it's time for the band around singer / guitarist Oliver Hartmann. What strikes me most is that drummer Markus Kullmann really is from another level. Damn, this guy is just as tight as creepy pants. Together with bassist Armin Donderer, this rhythm section managed to create a beautiful groove. In terms of music, Hartmann probably taps from the softest barrel today and the spark doesn't really want to jump over to the audience. Hartmann plays a solid but also safe set.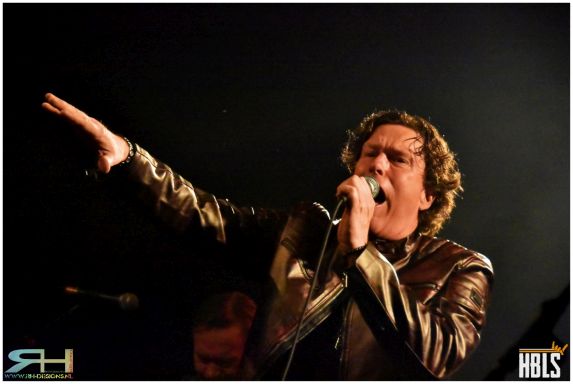 Swedish Roulette is the next band to shine. This band also plays a solid set and is a fine orchestra. However, also with them I did not have the idea that the sparks.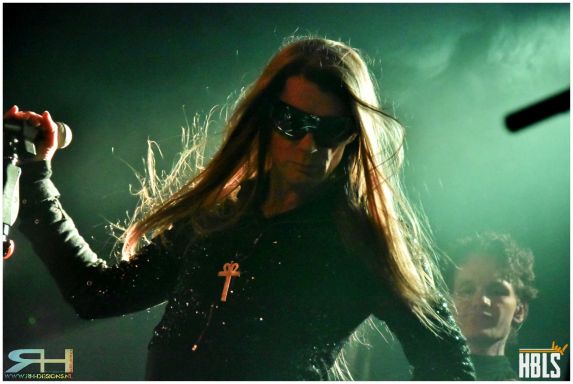 On stage 1 it is already time for Robby Valentine. And you can say what you want, but this act shows again and again that they are an above average rock band. It did take a few songs to get to a good sound, because that wasn't great the first songs but, given the reactions in the audience, this was the most surprising band of the Saturday. They came and rocked the house!!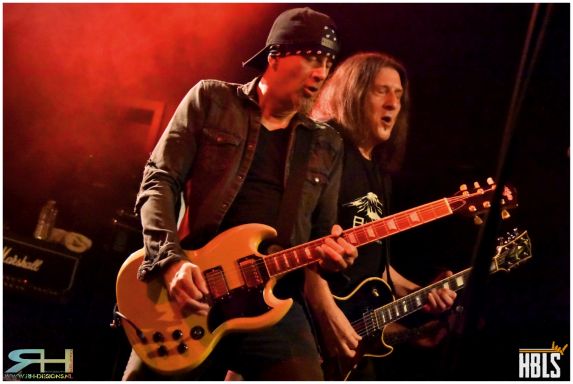 China from Switzerland is the second act at the All Star Fest 2022 that has no less than 2 Gotthard band members in their ranks. Guitarist Freddy Scherer and bassist Marc Lynn play in this surprising act these days. To be honest, I didn't know much about them, but they managed to surprise me very positively. The first songs were not entirely without merit sung by singer / guitarist Claudio Matteo. And after a few songs singer Hardy Hartmeier took over from Claudio. Definitely a band I would like to see live again.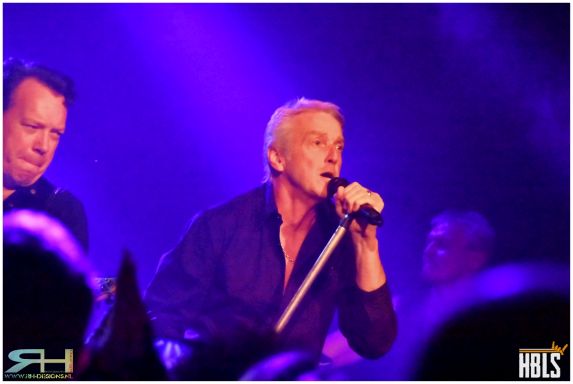 Closer for Saturday is the British FM. And for the people who have already seen this band at work, know that this band ALWAYS delivers quality. And tonight is no exception. Actually the perfect end to this beautiful Saturday. And the audience thought so too, because the hits of this band were blasting out of the speakers again. A deep bow to FM, because songs like ,,Bad Luck", ,,That Girl" and ,,Tough It Out" are and remain timeless. With a satisfied feeling I can go back home.
SUNDAY
For day three I asked friend Bas 'Sjerruf' Aldenzee to write down his findings, as I had to attend a Rock against Cancer event in Kerkrade myself. This is what he managed to say about this third day.

The Dutch Highway Chile/Helloïse played a set of 45 minutes, with an emphasis on Helloïse songs. The band was in great shape with new drummer Jaimy Quite, who replaced co-founder Ernst van Ee. This was his third show. Also two new songs were played, from the forthcoming new album. Songs written by guitarist Ben Blaauw and singer Stan Verbraak. Old times revive when you hear this, because of the high level.

The atmosphere was good on this third day and in the afternoon there were already more than 100 people in the venue. (Less than on Friday and Saturday) The sound was fine, even the lighting of the bands has improved on Sunday. Weapon-UK better change its name to Weapon-SE. Danny Hynes has surrounded himself by Swedish musicians who have already earned their spurs with Misth, among others. The set was tight and alternating with songs from the old and new period.
Tytan and Witch Cross played a good tight set of music, but there is not much else to say about their performances.

The French act Sortilege was very cool live, singer Christian 'Zouille' Augustin had a very good voice. The band plays a tight set and the reactions from the audience were very positive.
Praying Mantis simply delivered quality. The band around the Troy brothers has singer John Jaycee Cuijpers and drummer Hans in 't Zand in the band for quite a few years now. They deliver a varied set and opening song is of course ,,Praying Mantis".
The old guys from Demon were looking forward to play the All Star Fest and also blasted a convincing set of music. In the end there were unfortunately only about 80 people left in the audience, but they got to see a beautiful and worthy conclusion to the festival.
Overall, the light on Sunday was much better than on Friday and Saturday (I think the organization has listened to the criticism about this).
CONCLUSION
All in all, I can only conclude that despite the problems leading up to the event, the people who went to All Star Fest 2022 and had a great weekend. Good bands in a friendly and cozy atmosphere. An asset for the lover of melodic rock. Let's see if and what the 2023 edition has to offer.
All photos by Raymond Helebrand