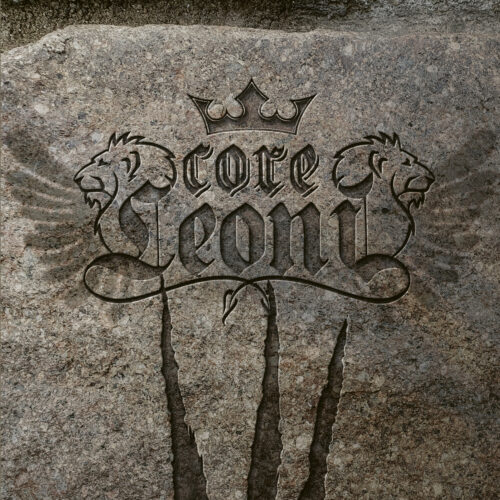 Review | Coreleoni – III
Atomic Fire Records
Guitarist Leo Leoni started Coreleoni a few years ago with the intention to bring some old Gotthard songs to the attention of the rock fans again. The first two albums of Coreleoni had revamped new recordings of some old Gotthard favourites sung by the one and only Ronnie Romero. But the singer has moved on to new adventures with MSG and releasing his own record 'Raised On Radio' very recently.
ATOMIC FIRE
Just for your information. Atomic Fire is a new record label founded by Markus Staiger, the same man who started Nuclear Blast Records around 1987. He thought it was time to launch a new label and several bands from the Nuclear Blast roster have been transferred to the new enterprise that is being led by two managers: Markus Wosgien and Florian Milz, who earned their metal stripes with Nuclear Blast and are now responsible for this heavy new label. Good luck boys!
NEW SONGS
Leoni realised that if he wanted to continue with Coreleoni he would have to engage a new vocalist. He also realised that a third album with old Gotthard songs ('Coreleoni II' had only two new songs) would be not so appropriate as the top songs of the old albums had already been re-recorded and released. It was time to give Coreleoni a face and its own identity although for 'III' four Gotthard songs have been re-recorded (,,Fist In Your Face'', ,,Say Goodbye'', ,,Good Time Lover'' and ,,I'm On My Way'').
Ten new songs have been written and the eleventh one is a cover of the Rolling Stones classic ,,Jumpin' Jack Flash'', played and sung in a beefed up manner which might take some getting used to. All in all, some fifteen songs are present on 'III' (I believe the DIGI-pack version will feature all the songs but it might be wise to check before you buy).
NEW VOCALIST
Replacing Ronnie Romero is not the easiest thing in the world as the Chilean singer tends to put his stamp on the music as was the case on the first two Coreleoni-albums. Several years ago Leoni watched the Eurovision Song Contest and was impressed by the song and singer that represented Albania. Eugent Bushpepa had already sung in bands like Sunrise and Darkology. When Romero left the first thought of Leo Leoni was to give Eugent a call. The singer was shocked but pleasantly surprised and accepted the offer.
A NEW SOUND?
Has the addition of Eugent Bushpepa led to a new or different sound for Coreleoni? The jury might be still out on that. Eugent proves on the album that he is not shy of a shout or two. He is for sure a guy who likes to move into the higher regions (,,Sick & Tired'', ,,Like It Or Not'') and he packs a punch with his voice. On the other hand (listen to the first track ,,Let Life Begin Tonight'') he also shows some similarities which the late great Steve Lee, Ronnie Romero and even current Gotthard-vocalist Nic Maeder. We can see that the vocal apple has not fallen far from the tree, so I guess that Leoni has made the right choice for his second band.
ENERGY
What does please me is that 'III' is up-beat, at times simple but always straight forward and with lots of energy. I might offend the pure Gotthard fans perhaps by claiming that 'III' has more quality than Gotthard's 2020 release '#13'. Leoni and his friends Jgor Gianola (guitar), Alex Motta (drums) and Mila Merker (bass) have a bunch of decent songs put together. At times the similarities with Gotthard are quite evident but then Leoni is the main man in both bands, so that is not a strange situation at all. Coreleoni touches with this album the old sound of Gotthard and most certainly do not disappoint with 'III'. Classic rock with a catchy sound. Nothing to be sneezed at!
Release date: 13 May 2022