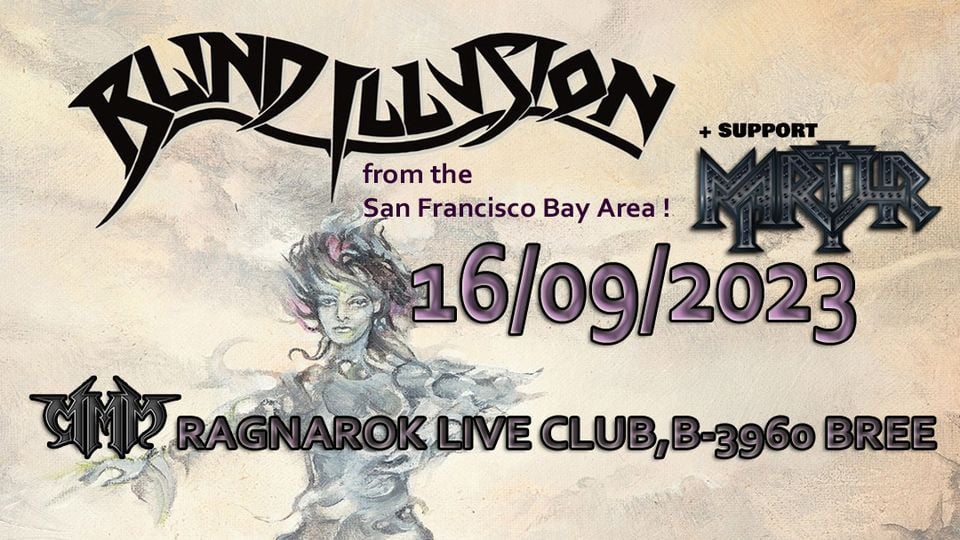 Live | Blind Illusion & Martyr – Ragnarok-Bree [BE]
September 16th, 2023
Past and present flow together in an utterly pleasant way tonight with San Francisco-rooted Blind Illusion at the cozy Ragnarok club in Bree. For those who don't know; Blind Illusion dominated the American Westcoast in the mid 80s and is known as one of the co-founders of the famous Bay Area thrash metal scene. The band's 1988 debut album `The Sane Asylum' was a powerful statement which has become quite a gadget over the years. Turbulent line-up changes however led to an early end. The fact that the band is most famous for the fact that former members Les Claypool and Larry Lalonde would rise to creative and commercial heights with Primus a few years later is a bit harsh.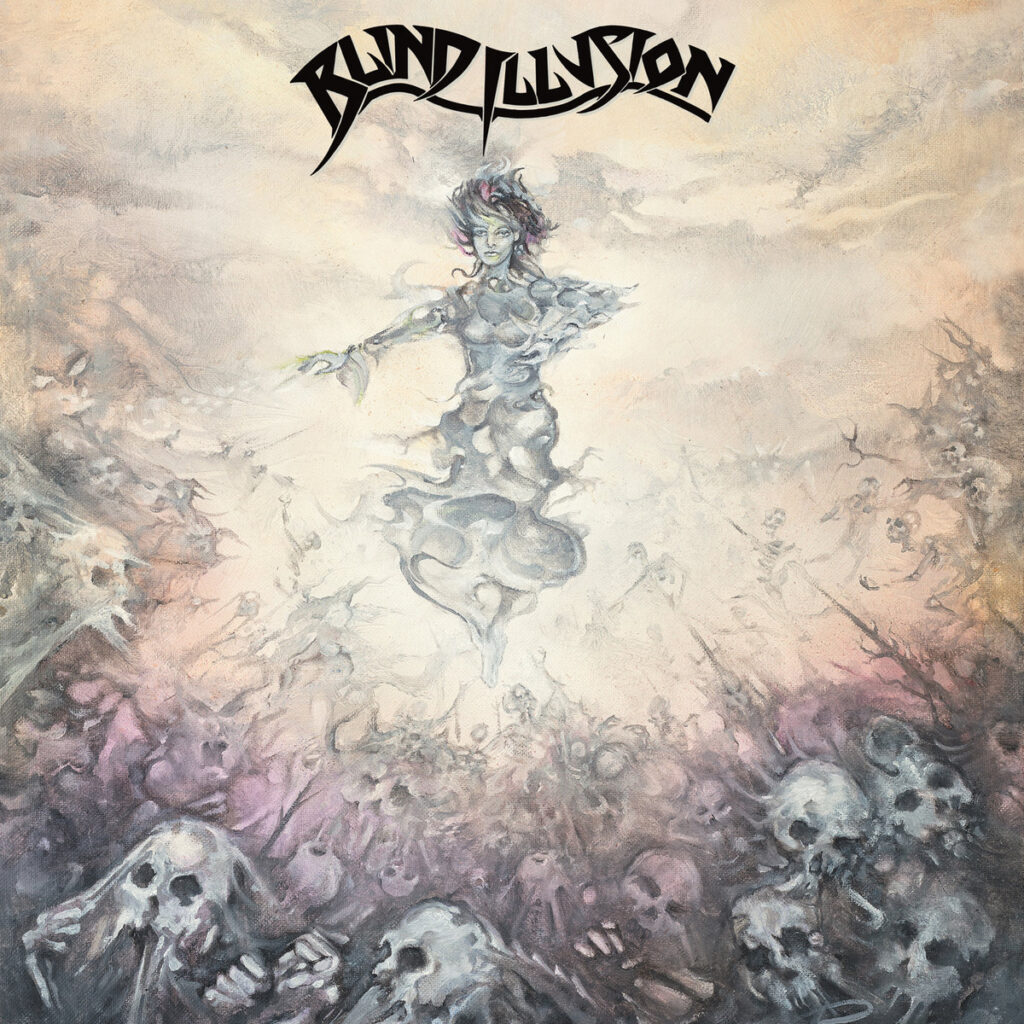 A STRONG NEW ALBUM
In 2009 however Blind Illusion founder Mark Biedermann revamped the band and not without success as Blind Illusion has been spotted on European stages regularly since. The release of a surprisingly strong new album entitled `Wrath Of The Gods' late 2022 completed the comeback and enabled the band to no longer having to rely solely on its past. Blind Illusion has enough strong material to deliver an interesting full length show but tonight's performance exceeds all expectations.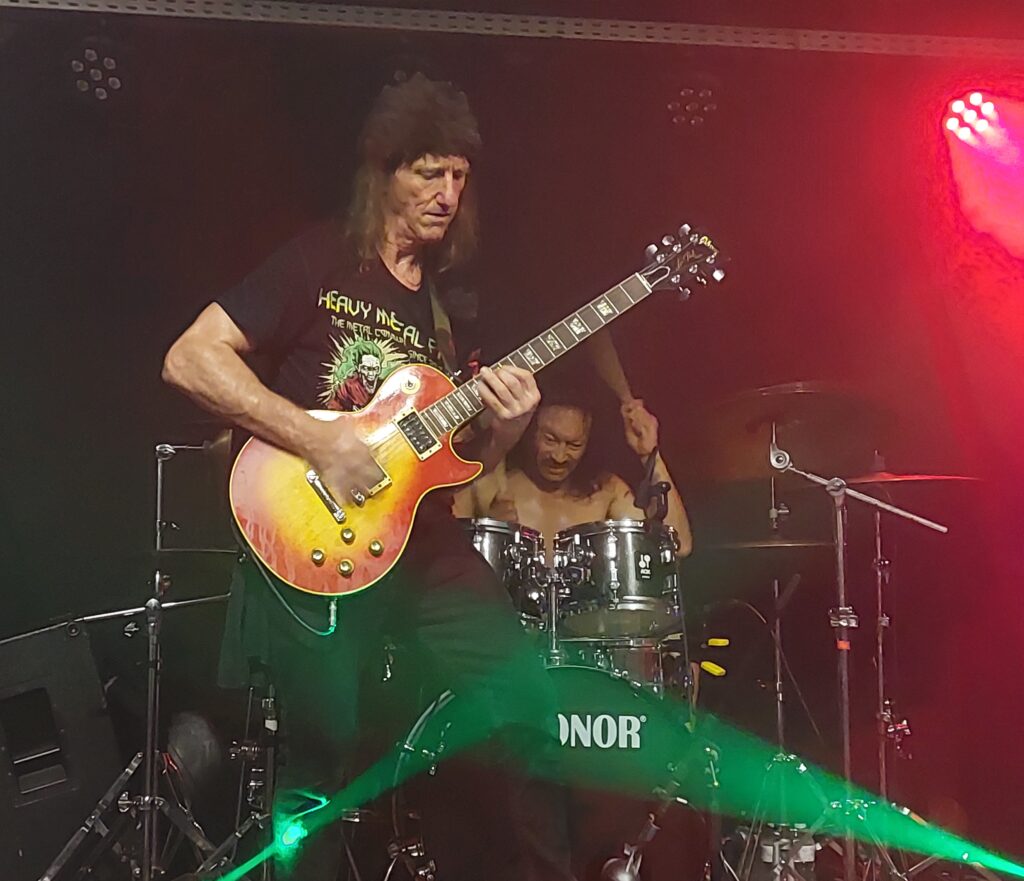 The line-up that Biedermann has managed to assemble is simply stellar! Anticipation was high beforehand but Blind Illusion manages to outclass its studio albums on stage for which there are various reasons. First of all, the current line-up is clearly blessed with above average charisma. Secondly, as individual musicians these cats are all true masters of their game. The slaphand technique of bassist Tom Gears is a pleasure for eyes and ears and his performance is one of total authority! Along with the maniacally drumming of Andy Galeon (former Death Angel) Gears lays down a solid and groovy foundation on which Biedermann and Doug Piercy release their fully winged arsenal of powerful riffs and countless, at times virtuoso solos. It's amazing to see how smoothly these two old-timers manage to complement eachother in their playing.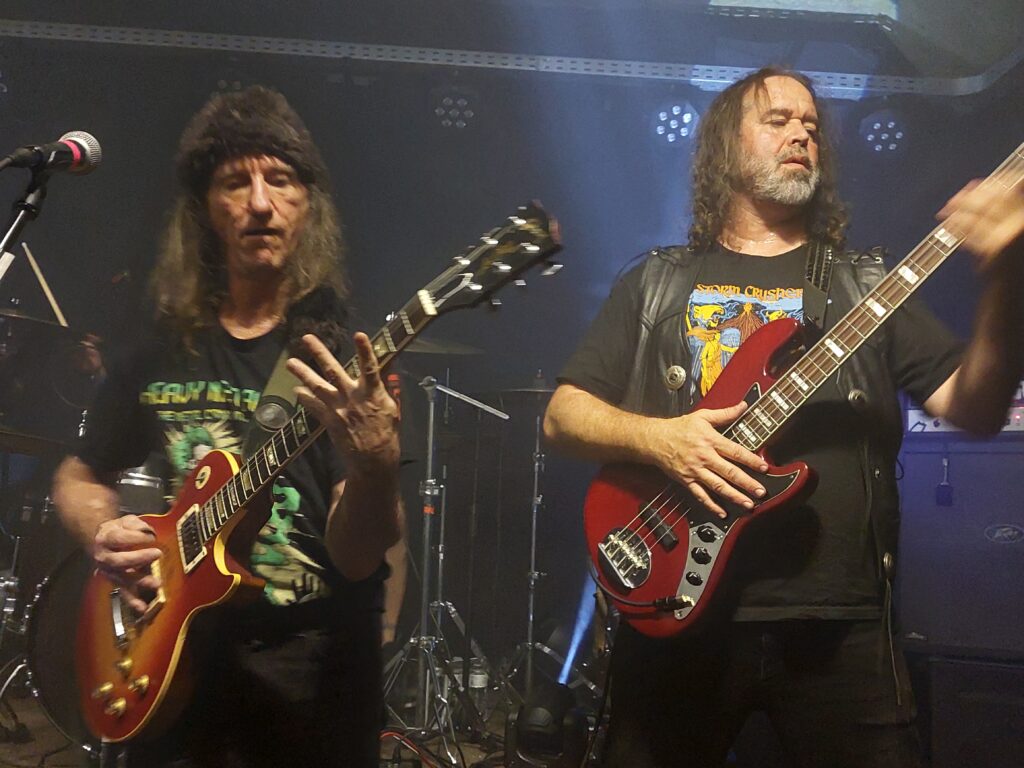 UNCOMPROMISED
Long story short; this re-incarnation of Blind Illusion is a force to reckon with, a true sum of the elements. Biedermann's raw and far from melodic studio vocals can be seen as a downside, but live his charisma takes over completely making his vocal delivery no longer a point of discussion. Whether it concerns the `Wrath of The Gods' album, which is played almost in its entirety, or oldies like `Blood Shower', `Smash The Crystal', `Kamikaze' and `Death Noise', it is all delivered in an uncompromising and impeccable way. Extra credits should go out to Doug Piercy. It may be Biedermann who attracts most attention with his engaging front man performance, Piercy's melodic and fluent guitar playing is the true icing on the cake. The man not only looks like he could be brother to Iron Maiden guitarist Dave Murray, he also sounds just as graceful.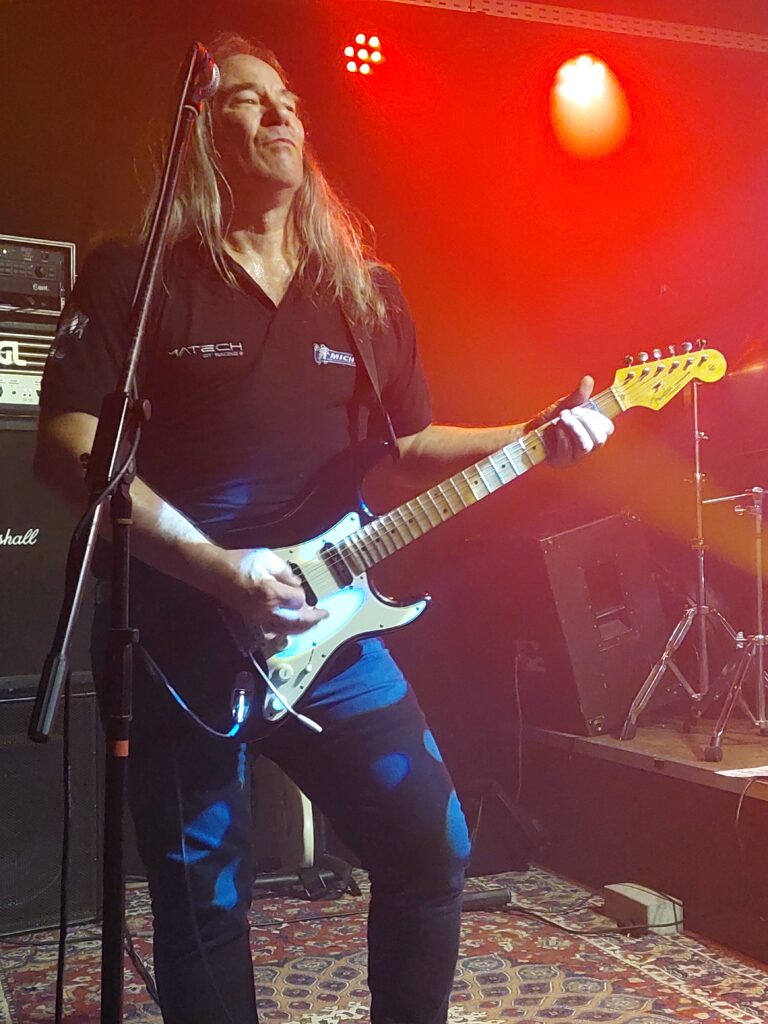 MARTYR
Tonight marks the last show on the current European tour and this well-oiled Blind Illusion is nothing less than a true joy! Let's not forget support act Martyr though because this five piece from Holland also deserves our attention. The similarities with Blind Illusion are striking as Martyr also dates back to the early eighties and their most recent album `Planet Metalhead' was also released a year ago. But this is where the similarities end because the Martyr approach of heavy metal is far less thrashy. Martyr delivers a more traditional form a heavy metal with melodic high pitch vocals [Rop Van Haren surely stands his ground and is also a true entertainer] and dueling guitars which makes them a popular name in Japan.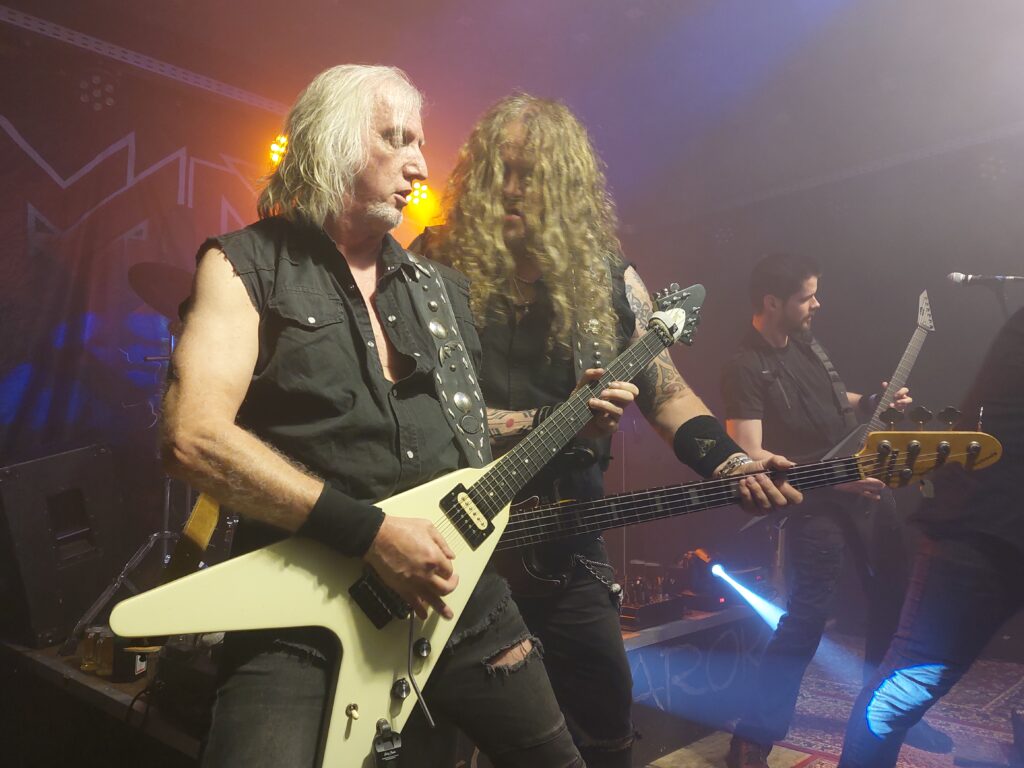 Tonight's' performance is pleasantly informal and seems to be all about having a good time. This band is clearly in it for the fun of the game; metal from and for metal lovers. With just seven songs the set is somewhat limited but the reason lays with fresh new guitarist Justin Schut who only joined the band a few weeks earlier. But like Blind Illusion Martyr is also still firing on all cylinders. The band recently inked a deal with Rock Of Ages records, a new album is in the making and the gig agenda keeps filling up.
Last but not least a compliment to the Ragnarok club for this tasty combo and the amazing live sound.
All photos by Stan Novak