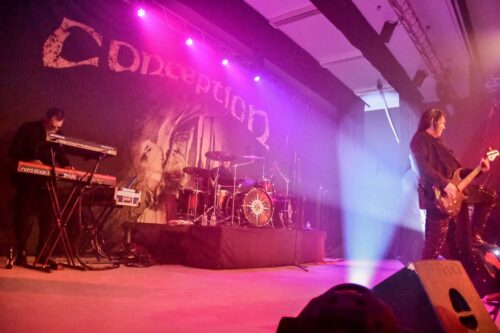 Live | Conception – De Dreef-Vorselaar [Be]
26 March 2023
On Sunday, the 26th of March, Norwegian cult band Conception played at 'De Dreef' in Vorselaar, Belgium. That evening also Geoff Tate played, but as colleague Edwin will do a review of his show in Bochum, Germany [with support: Headless], so I focused on Conception.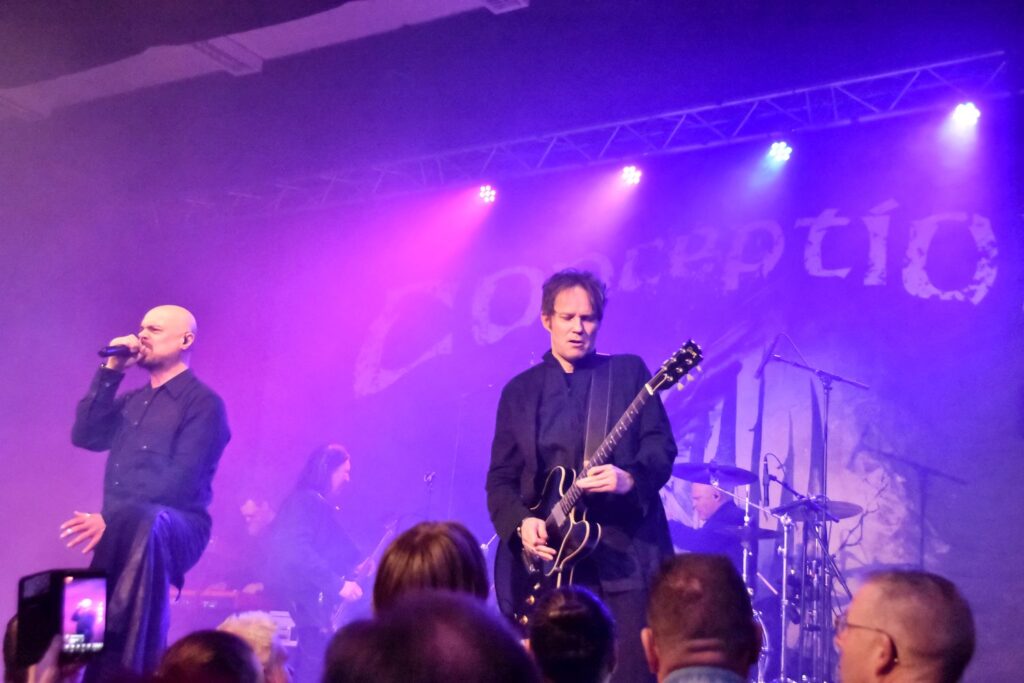 STATE OF DECEPTION
Conception are currently on tour in support of their latest album 'State Of Deception', which was released in 2020. Since that coincided exactly with a pandemic, they haven't been able to give the album the tour support it deserved. Tonight guitarist Tore Østby, singer Roy Khan [mainly known as ex-singer of Kamelot], bassist Ingar Amlien and drummer Arve Heimdal finally got to promote their album and the band in Belgium. They did it with great class. Reinforced by background singer Aurora Heimdal (Arve's daughter) and keyboarder Lars Andre Kvistum.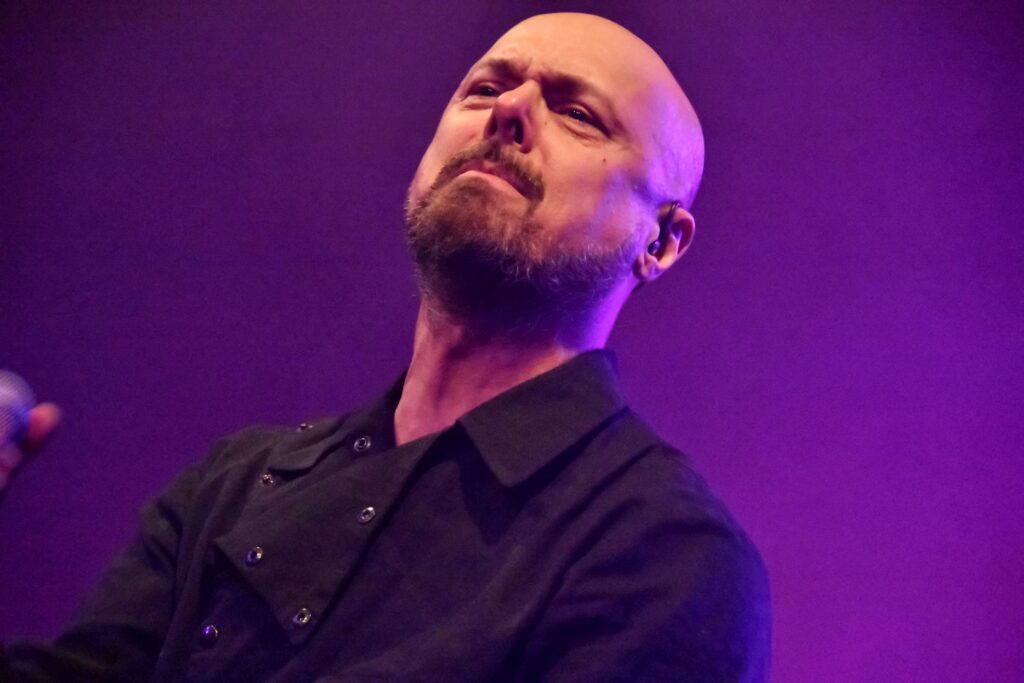 Unfortunately 'De Dreef' is not filled to the brim with enthusiastic music lovers tonight. If the room is ½ full, I'll probably be on the high side. Very unfortunate, since tonight's program deserved a larger audience. Anyway, none of the bands showed any kind of disappointment and played at full power.
The opening track ,,Grand Again'' comes from their 2018 EP 'My Dark Symphony' and immediately shows that we can look forward to a top evening. Both on composition as on execution level. The sound is amazing and the band is on fire, so to speak. Dressed in black skirts, the band also looks like a unit. It is clear that Conception has also thought about these details.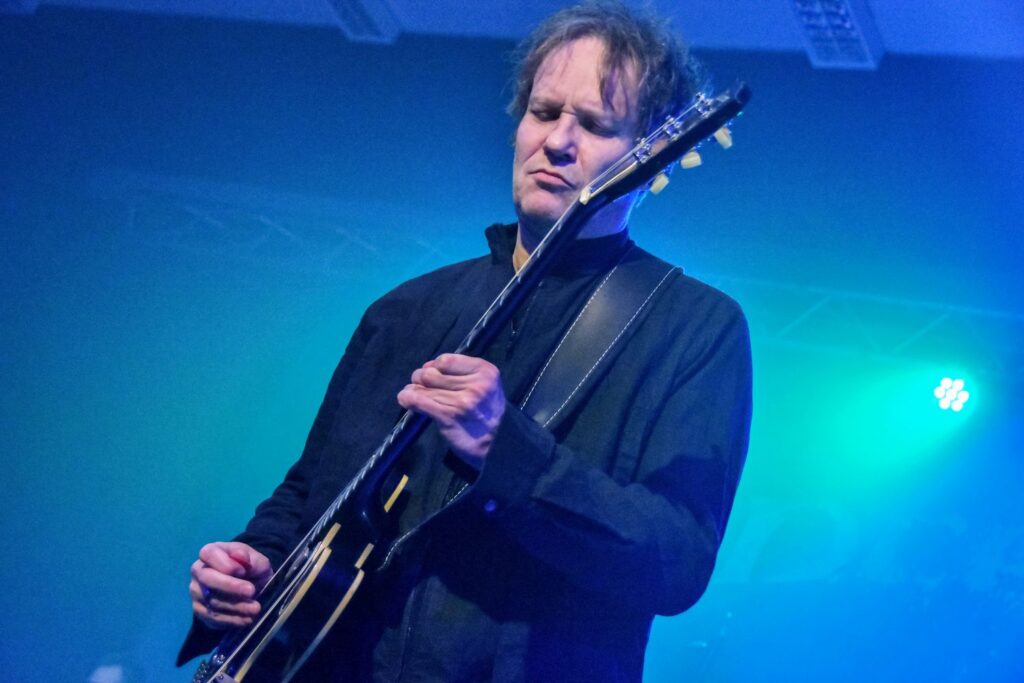 CONCEPTION LIVE: A GREAT MUSICAL JOURNEY
We can therefore prepare ourselves for a journey through time and ,,A Virtual Lovestory'' takes us to 1997, from their album 'Flow'. ,,Waywardly Broken'' is the first song from the 'State Of Deception' album, followed by ,,No Rewind'' and ,,The Mansion'' from this album. Roy's vocals are on point, just like the tones that guitarist Tore manages to conjure from his guitar. The rhythm section lays a muddy foundation that is impossible to get a pin in between.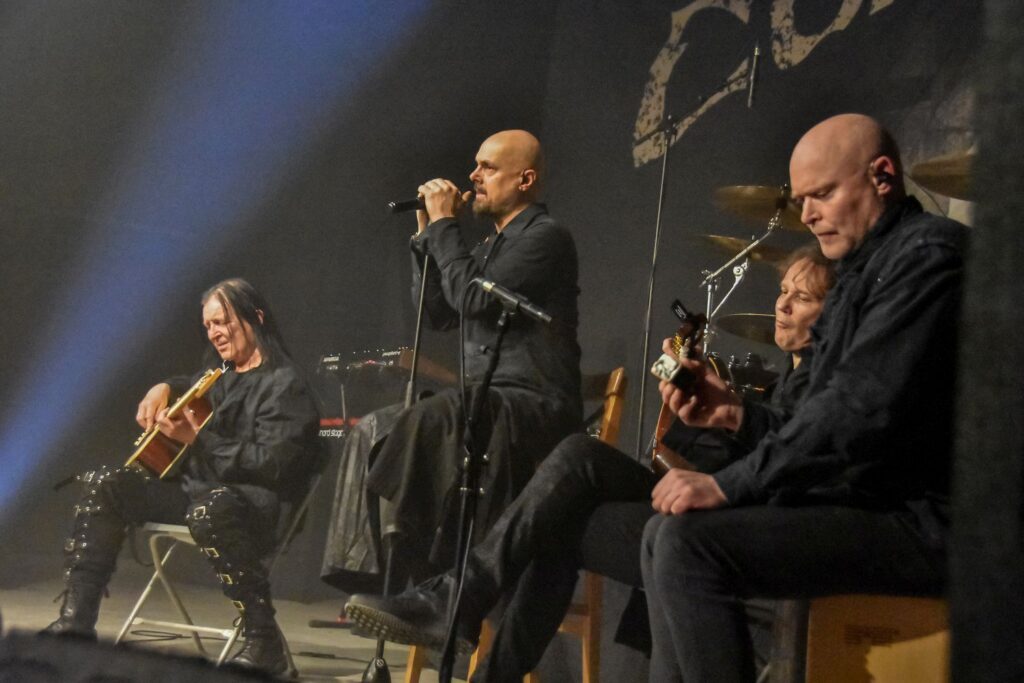 ,,A Million Gods'' from 1995 album 'In Your Multitude' is the next foray into the band's history. Followed by 2018's ,,Quite Alright''. It is striking that the keys mainly have a supporting role and Aurora's vocals compliment Roy's vocals very nicely. She even gets to sing some lead's here and there.
After ,,Quite Alright'' it's time for a more subdued part of the show. The acoustic guitars and cajon come on stage for beautiful performances of 1993 song ,,Silent Crying'' and ,,Sundance'' that has a very clear Spanish touch.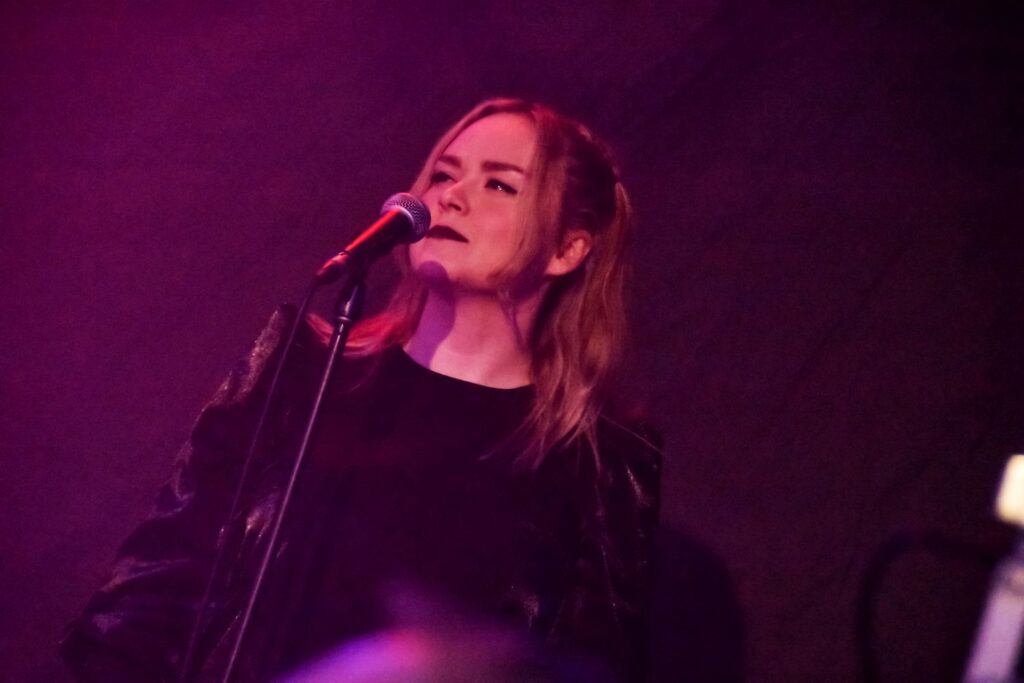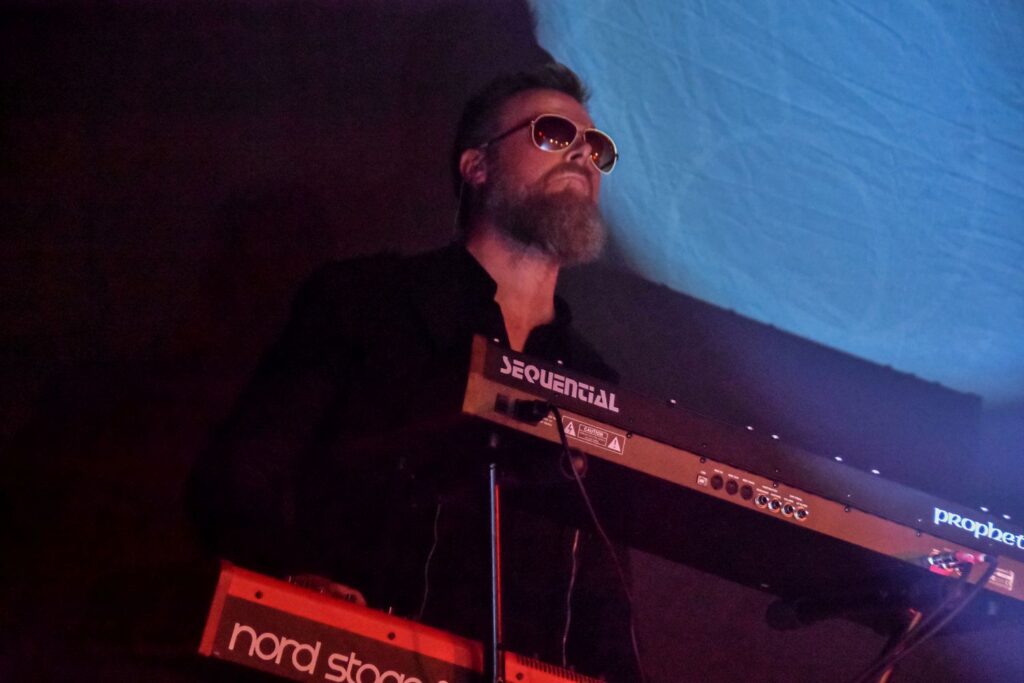 THE ENCOURE
After this short acoustic intermezzo, however, we can get ready for fireworks again. And that starts with ,,Gethsemane'' [1997] and ,,Feather Moves'' [2018]. What I love is the way the band manages to get their songs from very small to very big time and time again. Conception's oeuvre might be progressive, but doesn't fit in the usual boxes of the genre, which is meant in a very positive way. A band that grooves like a madman, but also has an eye [ear] for beautiful melodies.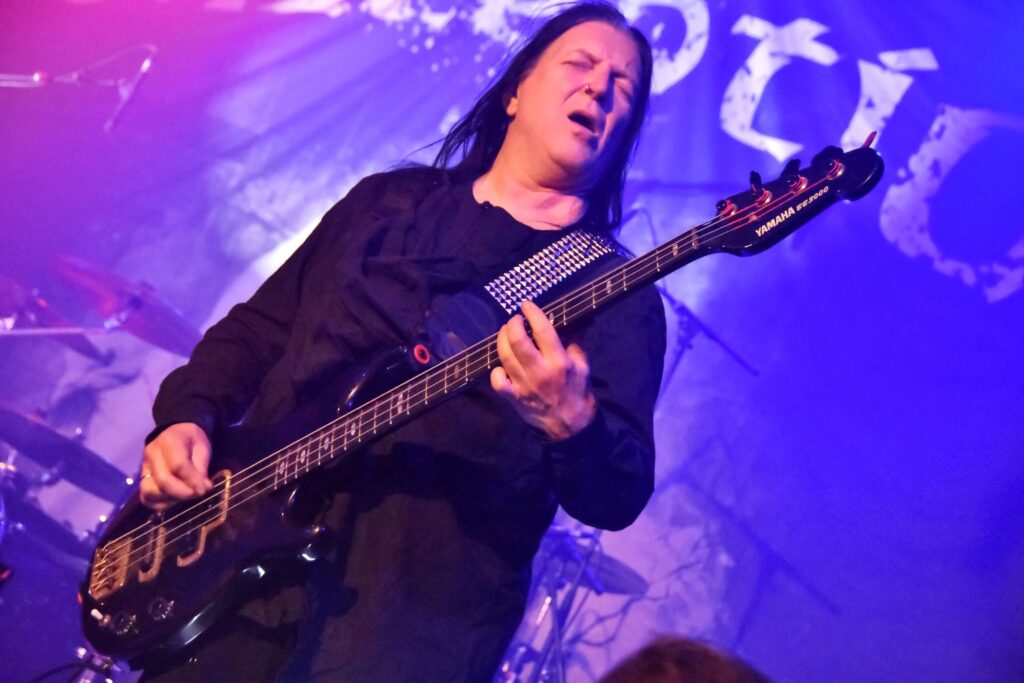 ,,By The Blues'' and ,,She Dragoon'' are the last songs of the regular show. The audience has certainly not heard enough and the band is therefore loudly urged to play some encores. The first one is ,,My Dark Symphony'', from the 2018 EP and the last song to be played was 1993 classic ,,Roll The Fire'' from their debut album 'Parallel Minds'. One last time the band sets the audience on fire. You can say what you want, but Conception is not a band that tries to fill the halls with old hits. No, their newer work fits seamlessly with the old material from the 90s. I can therefore only recommend to see this band somewhere during their current European tour!!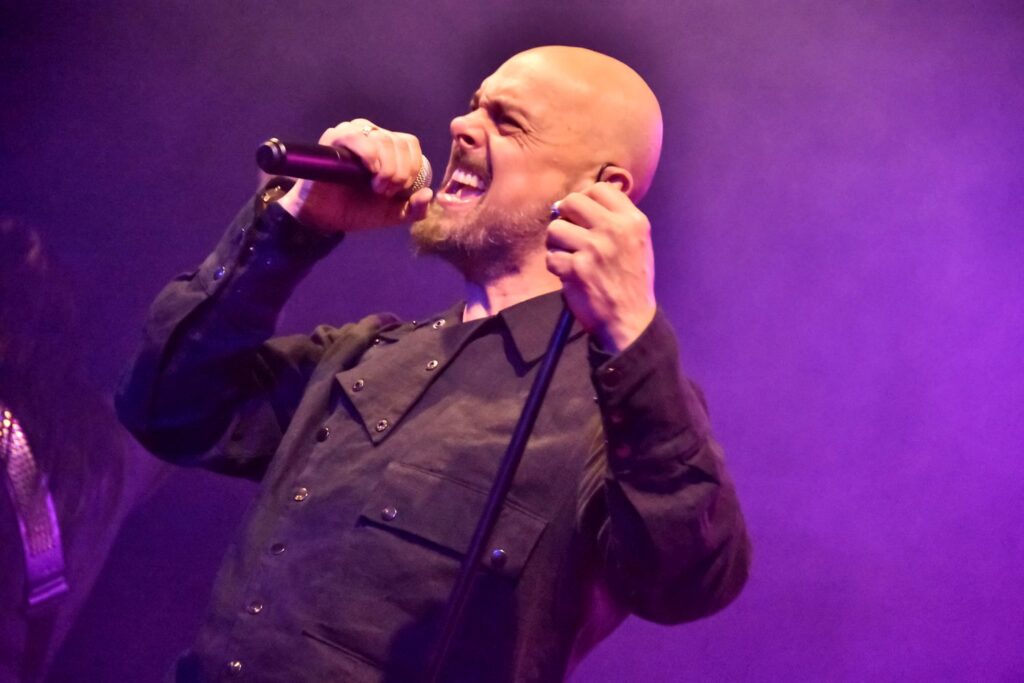 All photos by Raymond Helebrand
About
Norwegian progressive metal band, formed in the late 80s.
Featuring guitarist Tore Østby, singer Roy Khan, bassist Ingar Amlien and drummer Arve Heimdal.
Genre
Progressive, melodic, metal
Website
https://conceptionmusic.com/
Social
Related links
Tags