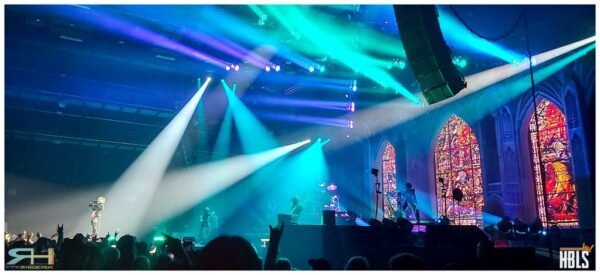 Live | Ghost [Halestorm & Lucifer]- Rockhal -Luxembourg [L]
12 June 2023
Last Monday I was once again allowed to drive to the Rockhal in Luxembourg. This beautiful venue had the phenomenon Ghost on the menu, with special guest Halestorm and support act Lucifer. Reason enough for a visit.
Since their founding in 2006, Ghost has grown into an act that already headlined every major festival and their worldwide tour dates are well attended by a steady fan base. Looking around the venue, I noticed that many visitors had dressed up in special ghost suits, or at least were wearing bandmerch.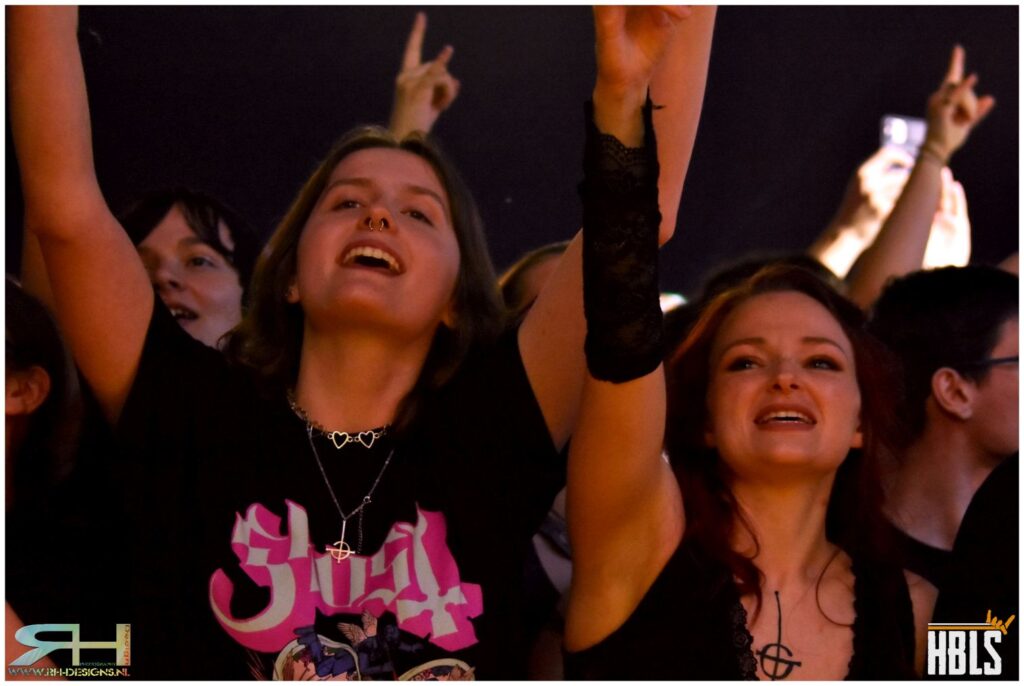 LUCIFER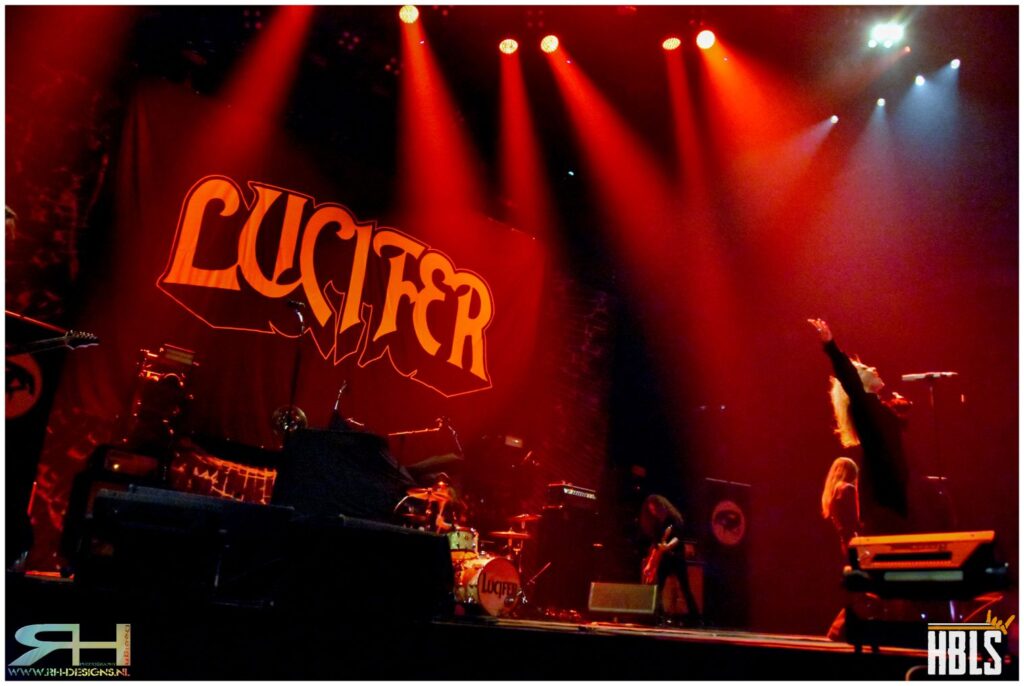 For me, this was the first time I was going to see this formation live at work. But first it was Lucifer's turn. The band consists only of Swedes, while frontlady Johanna Sadonis hails from Germany. Their music is a mix of heavy metal, hard rock, doom metal, occult rock and their retro stage outfits fit in perfectly with their music. Musically I do understand why this band gets to be the support act of Ghost on this European tour, because with songs and titles like ,,Ghosts" or ,,Crucifix (I Burn For You)" they fit the theme just fine. However, it was obvious that the band was really treated as support as well, as they were only allowed to use a small part of the light show, resulting in many shades of red on stage. Nonetheless a great start to the rest of the evening.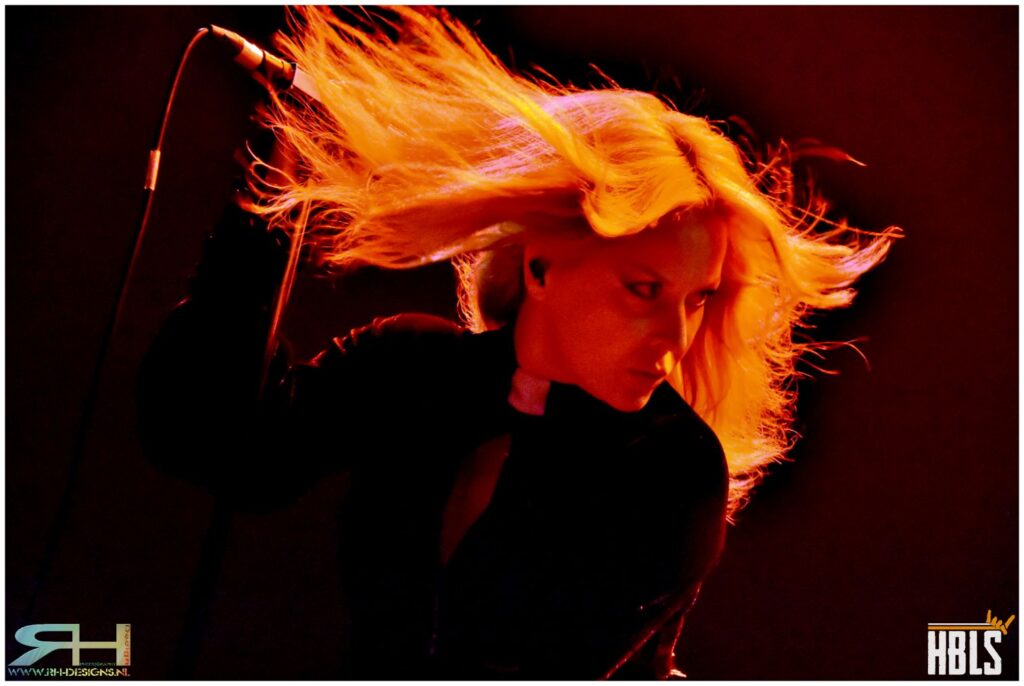 SETLIST LUCIFER
Intro (The Funeral Pyre)
Ghosts
Crucifix (I Burn for You)
Wild Hearses
A Coffin Has No Silver Lining
Dreamer
Bring Me His Head
HALESTORM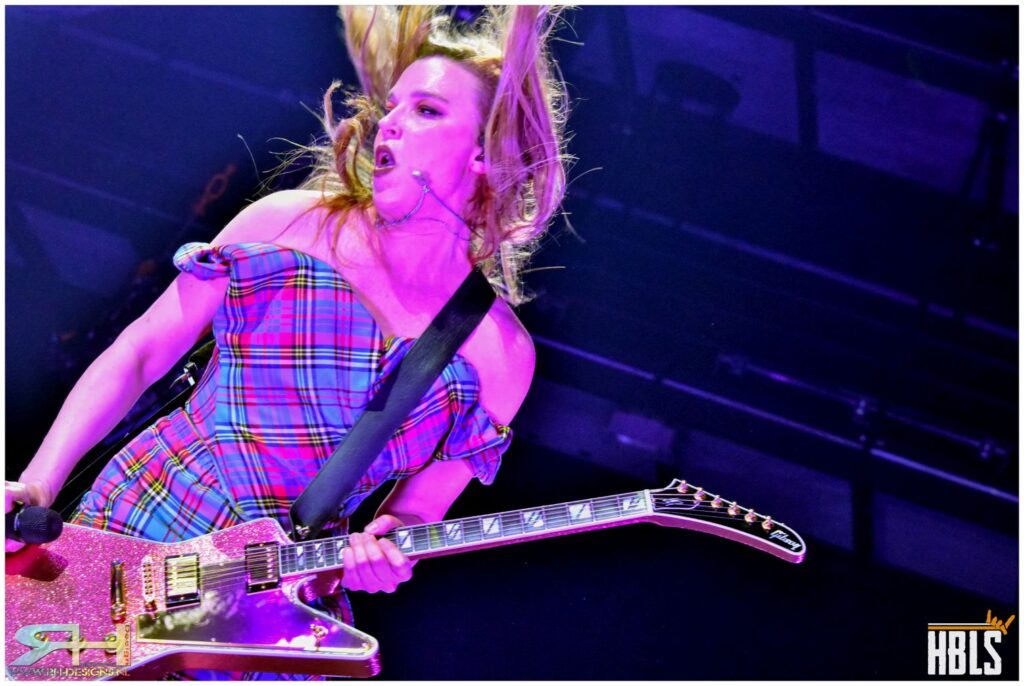 After a rather quick change over, the lights go out for the second time this evening. Halestorm takes possession of the stage and plays a lush set with a lot of old work. The lighting and sound during Halestorm was perfect. This band always delivers quality during their performances and tonight is certainly no exception. Singer/guitarist Lzzy Hale is once again the shining center of the show with her powerful voice, but she also proves that she can handle very small subtle passages with ease. It's certainly not that she's roaring all the time.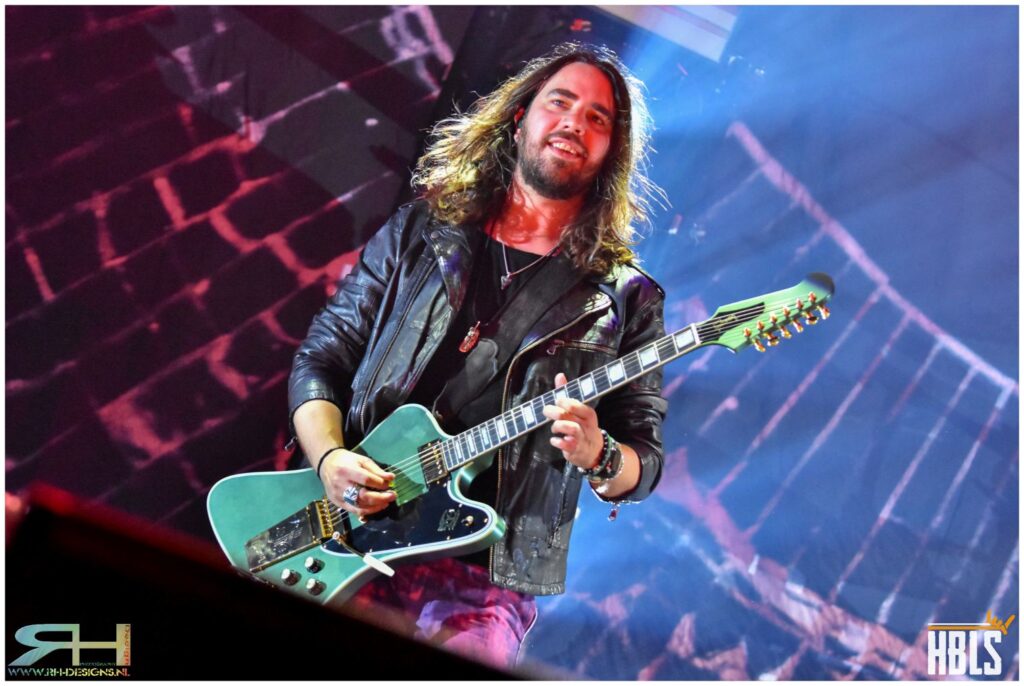 Guitarist Joe Hottinger enthusiastically pops one solo after another out of his speakers, bassist Josh Smith provides the oh-so-important concrete foundation in the Halestorm sound, and drummer Arejay Hale is one of the best drummers and showmen of the modern generation of musicians, as far as I'm concerned. Even the drum solo, which is standard in a Halestorm set, I can appreciate. And judging from the reactions from the audience, I am not the only one who draws this conclusion.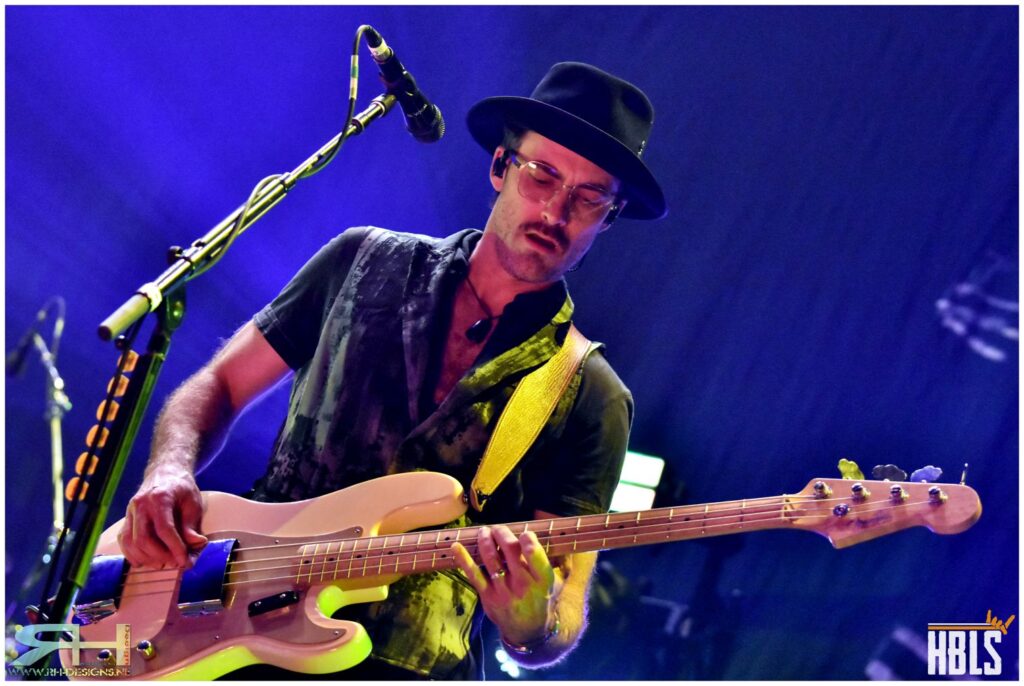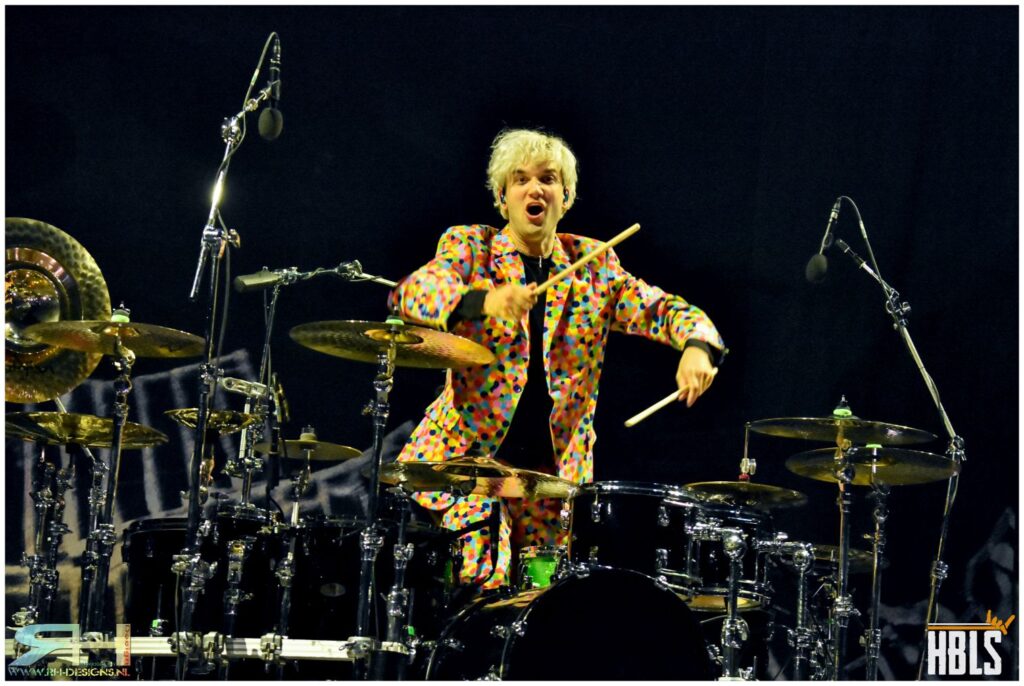 Halestorm will once again win over new fans on this tour and that is very much deserved, because I have rarely seen a band that plays so much and always manages to deliver quality. What is also nice is that there is an eye for detail, because the smallest fan in the audience certainly does not go unnoticed by Lzzy. After the performance she quickly comes to pick up the drawing made for the band from the girl and in return she gets a handful of picks and a hand from the frontwoman. Her evening cannot be spoiled and judging from the reactions during the show, a very large part of the audience was there for Halestorm tonight as well.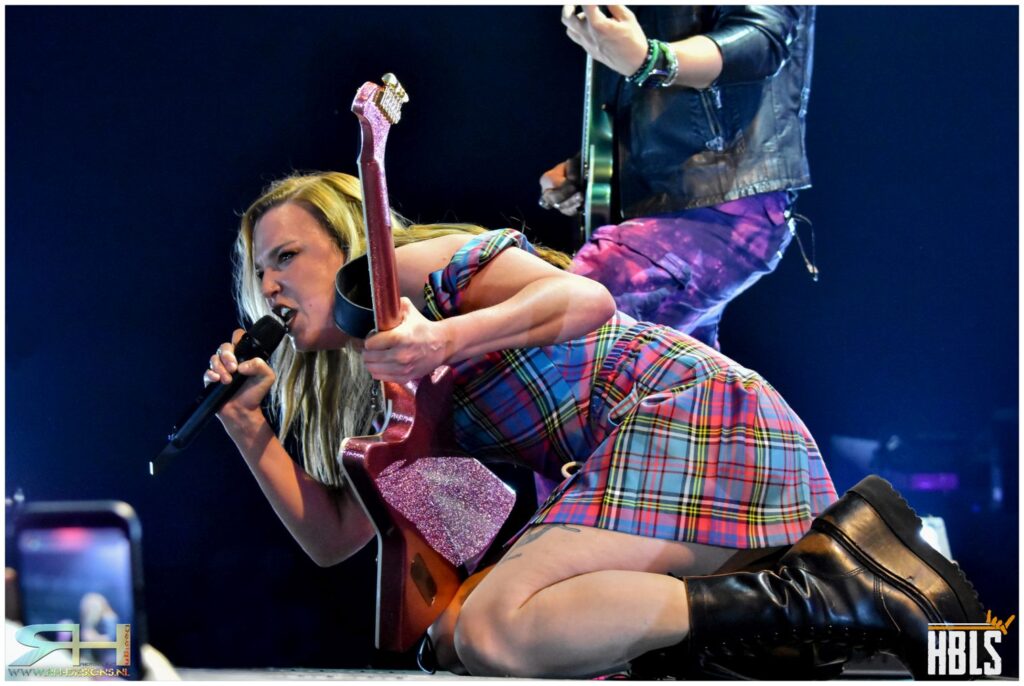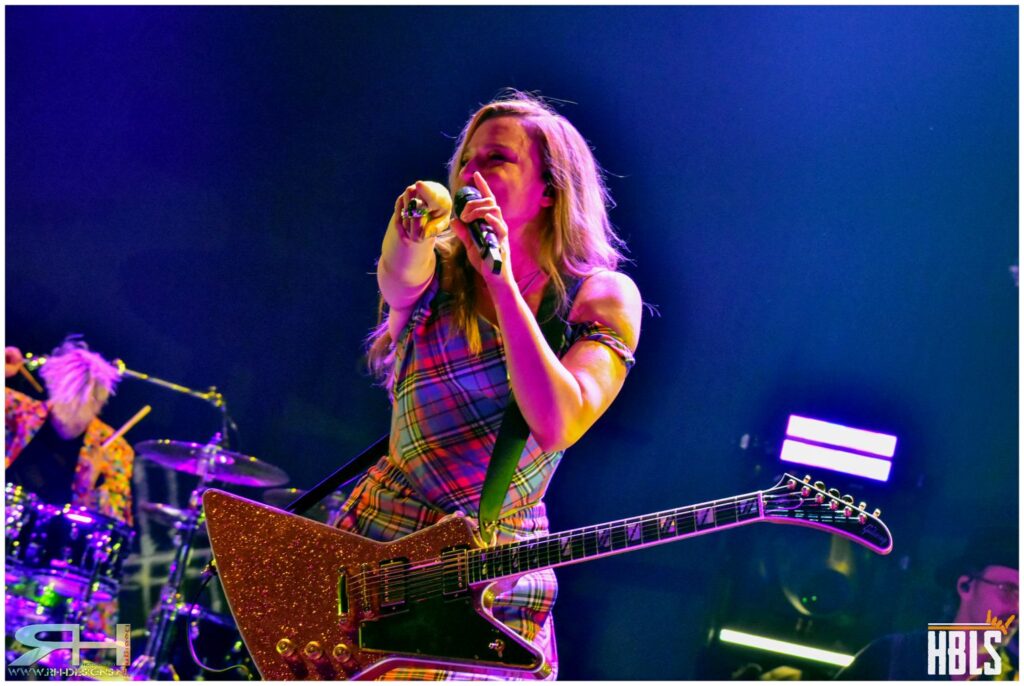 SETLIST HALESTORM
Raise Your Horns
I Miss the Misery
Love Bites (So Do I)
I Get Off (with "Crazy On You" a capella section)
Wicked Ways
Freak Like Me
Familiar Taste of Poison
Takes My Life
Drum Solo
Back From the Dead
Chemicals
Psycho Crazy
The Steeple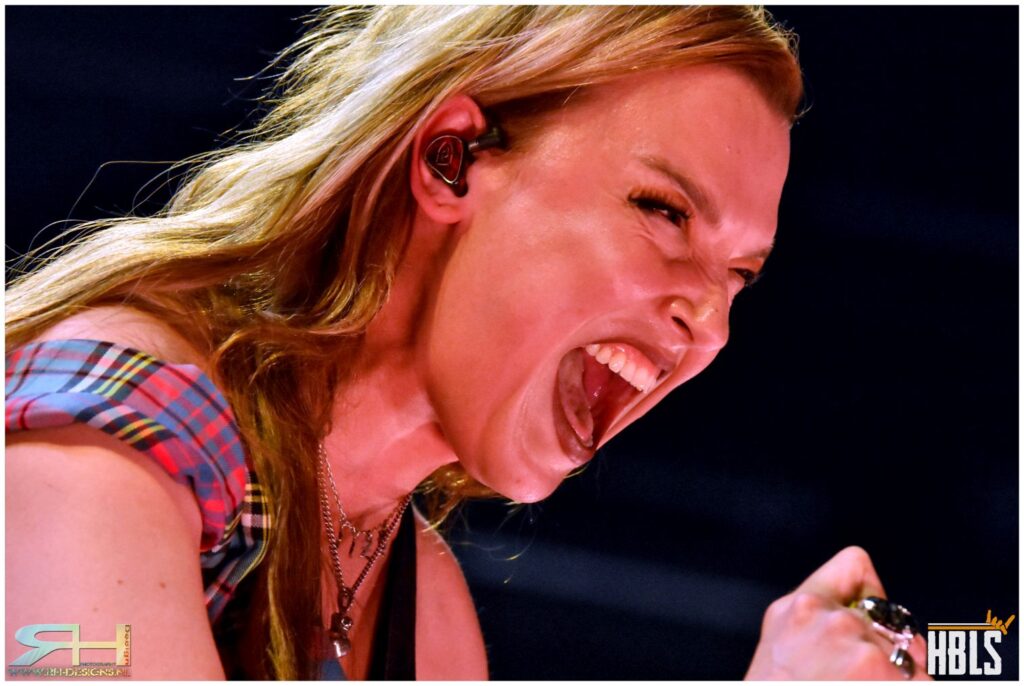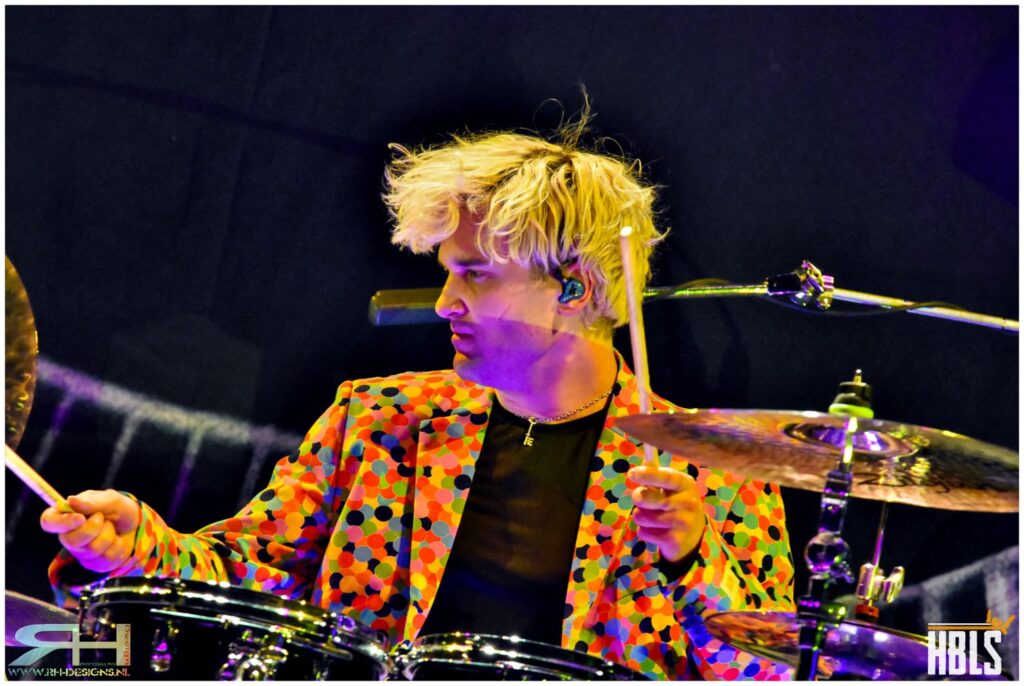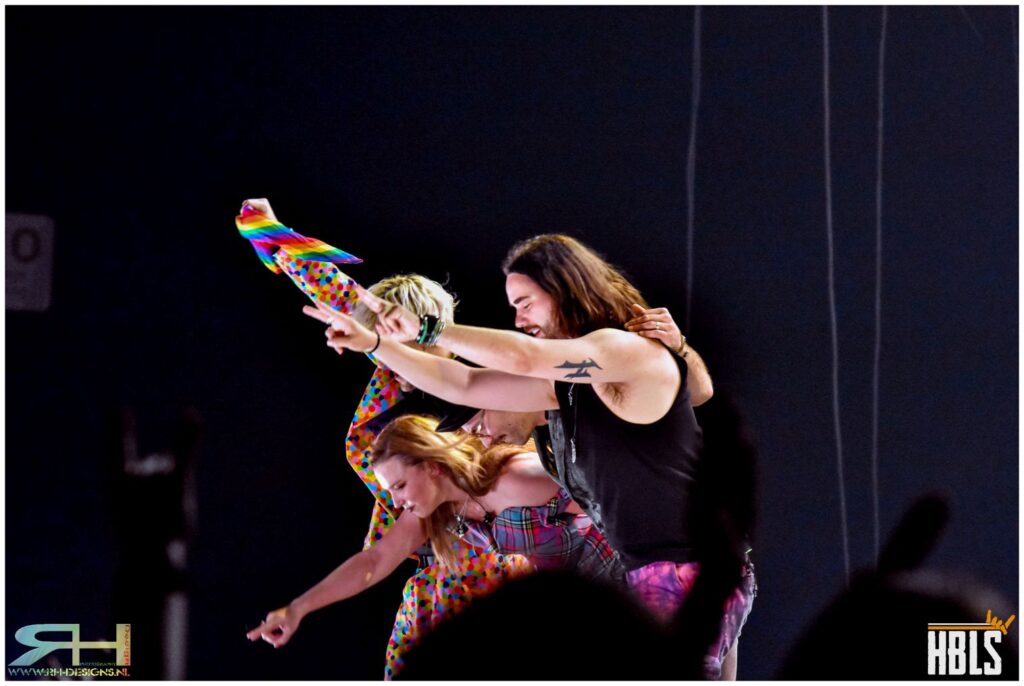 GHOST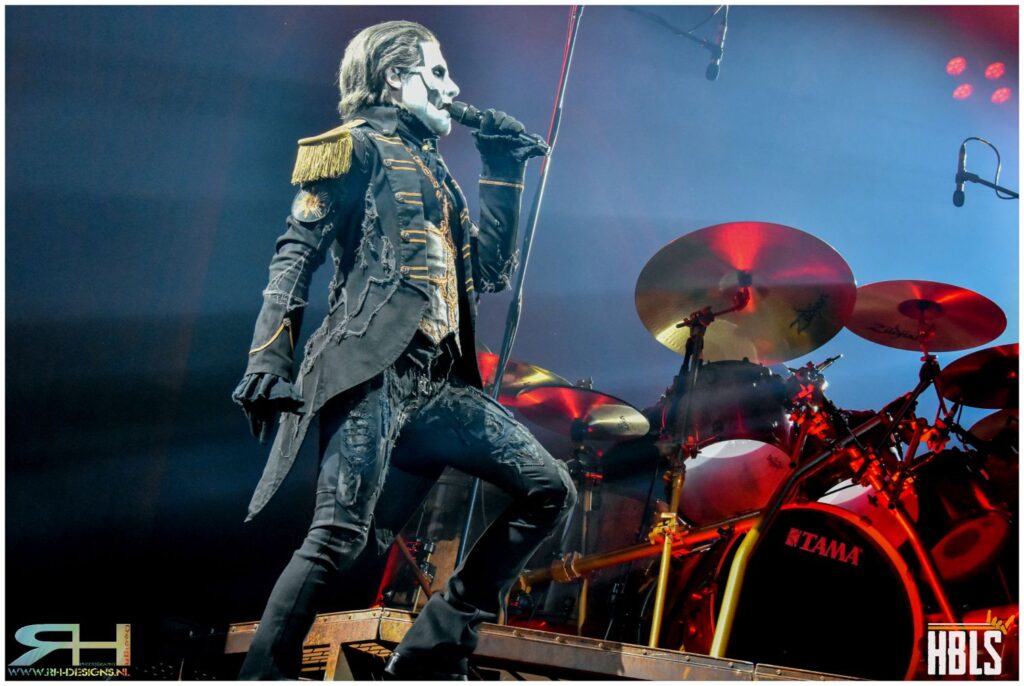 And then the act that the vast majority of the audience had come for. Ghost, the band and brainchild of bandleader/singer Tobias Forge [aka Papa Emeritus IV]. Along with his Nameless Ghouls, he may take the stage around 9:30 p.m. During the changeover we had to listen for about 30 minutes to music that would not be out of place during a Catholic mass. Clever, because that only makes the contrast to the music of this band even greater.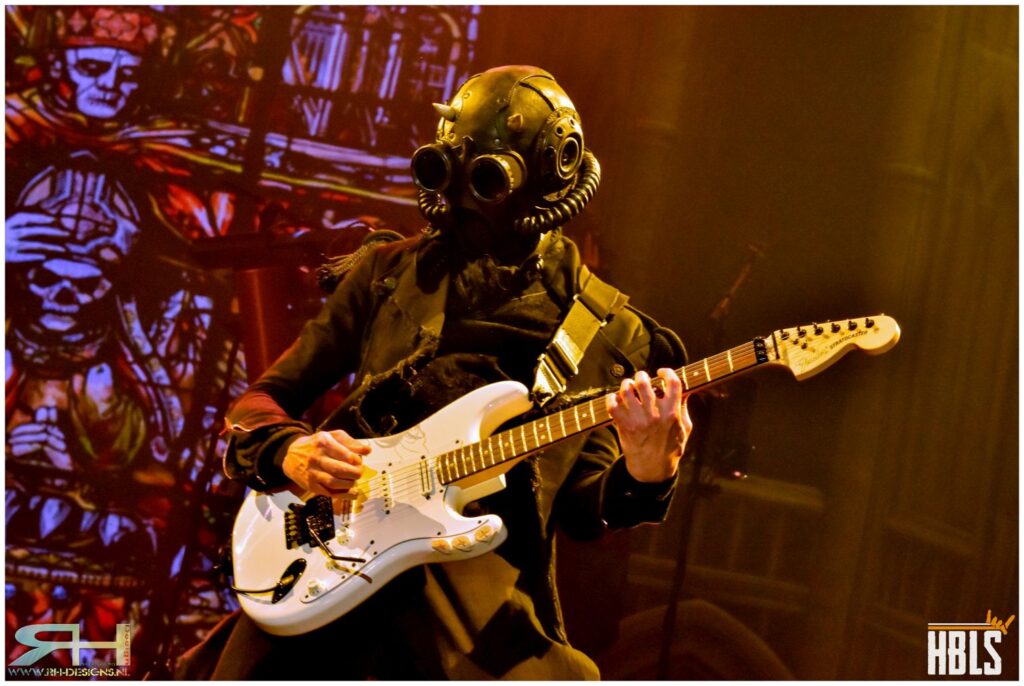 Ghost is another band, where work ethic is very high. After 2022's 'Impera' the band recently released the EP `Phantomine' which features 5 covers that have been given the Ghost sound. Marketing wise this band has everything under control, because the merch stand is filled with beautiful Ghost trinkets, which are eagerly bought by the fans. The albums all score, the tours are crowded and this act can therefore be counted among the big names in the Hard and Heavy world.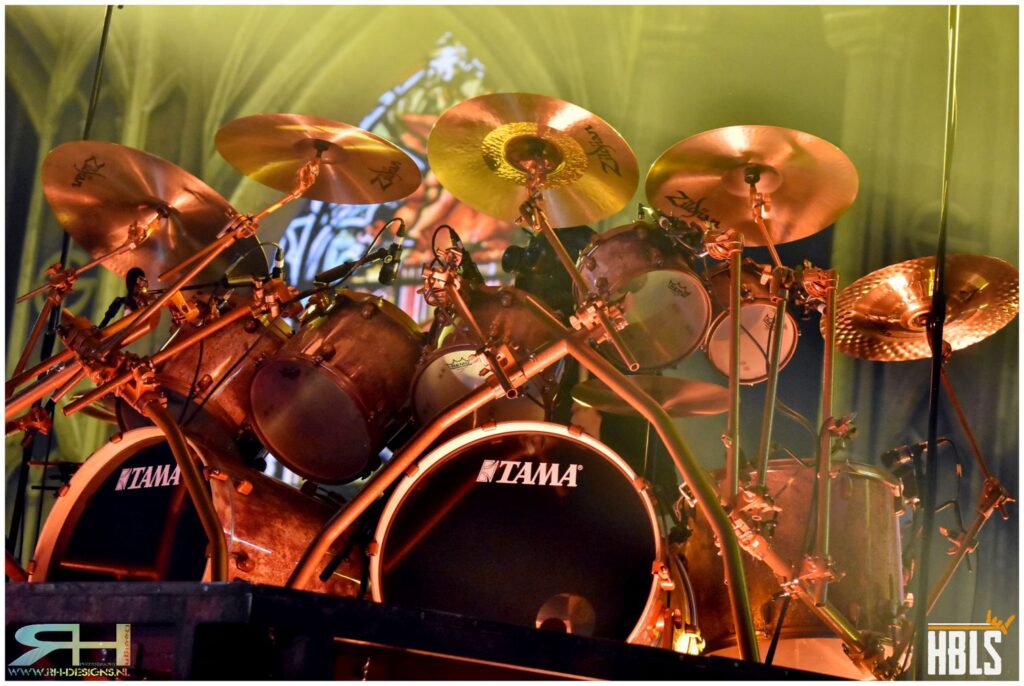 The show is slick, the sound is good, the Nameles Ghouls play tight and muddy, and Papa Emeritus IV is in control from the first moment he enters the stage. His controlled way of moving around the beautiful stage is thought out to the smallest detail and apparently works extremely well, because the Ghost fans go wild right from the start of first song ,,Kaisarion''. The Rockhal is quite full on this Monday night and right down to the last rows the band's songs are sung along loudly. Papa addresses the audience sparingly but manages to elicit the reaction hoped for with a few phrases. Musically and visually this act is solid as a rock. Nothing can argue with that.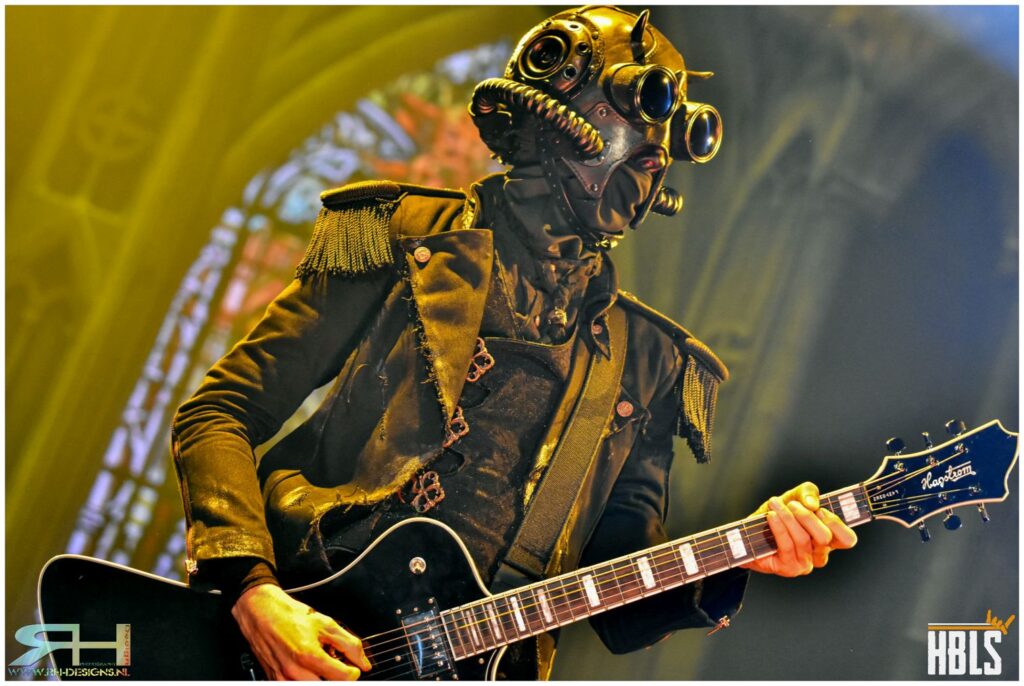 Yes, for over an hour and a half you are looking at musicians wearing suits and masks, unable to express any emotion except the way they move. God knows who is playing behind this disguise. Yes it is all thought out to the last detail and therefore there is little to no room for spontaneous action. But that is/was also for years the charm of an act like Kiss/Alice Cooper and that concept in combination with the music always seems to work fine. For me, today was the first encounter with the phenomenon Ghost.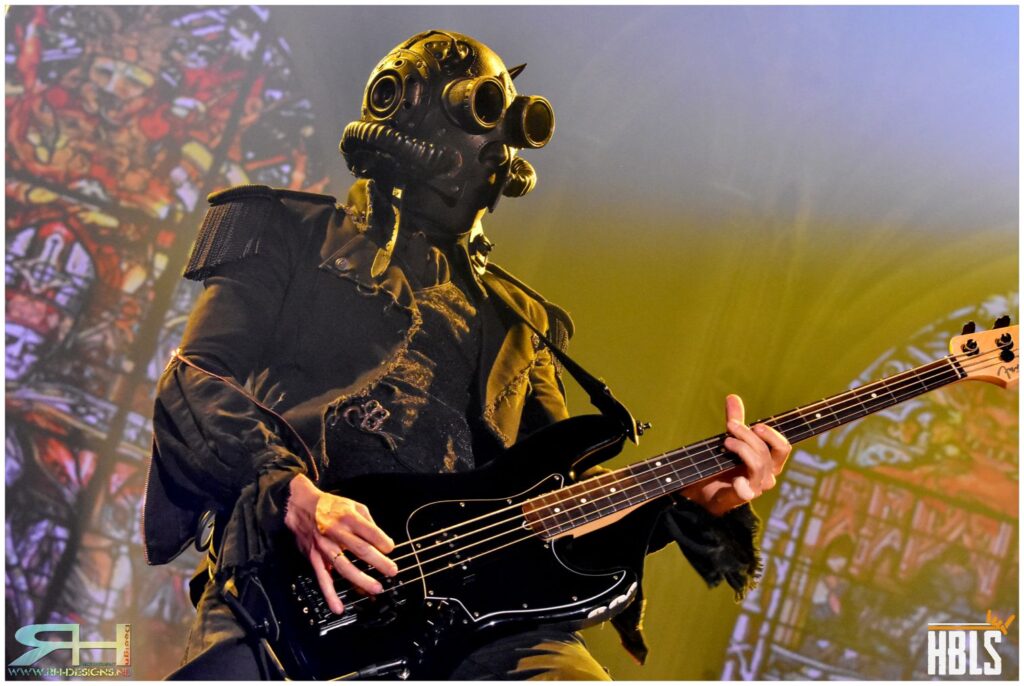 Am I a fan now!!! Not exactly because the music touches me too little for that. Do I like it? Yes, I do like it, because it is a strong product that clearly works. However, the Rockhal is full of fans who roar along to all the lyrics and go completely crazy, so what I personally think is not really relevant. And visually, it was amazing to capture. I am sure that everyone went home with a satisfied feeling. Because they got to enjoy an evening filled with great bands like Lucifer, Halestorm and Ghost. And I am glad that I was able to witness this spectacle.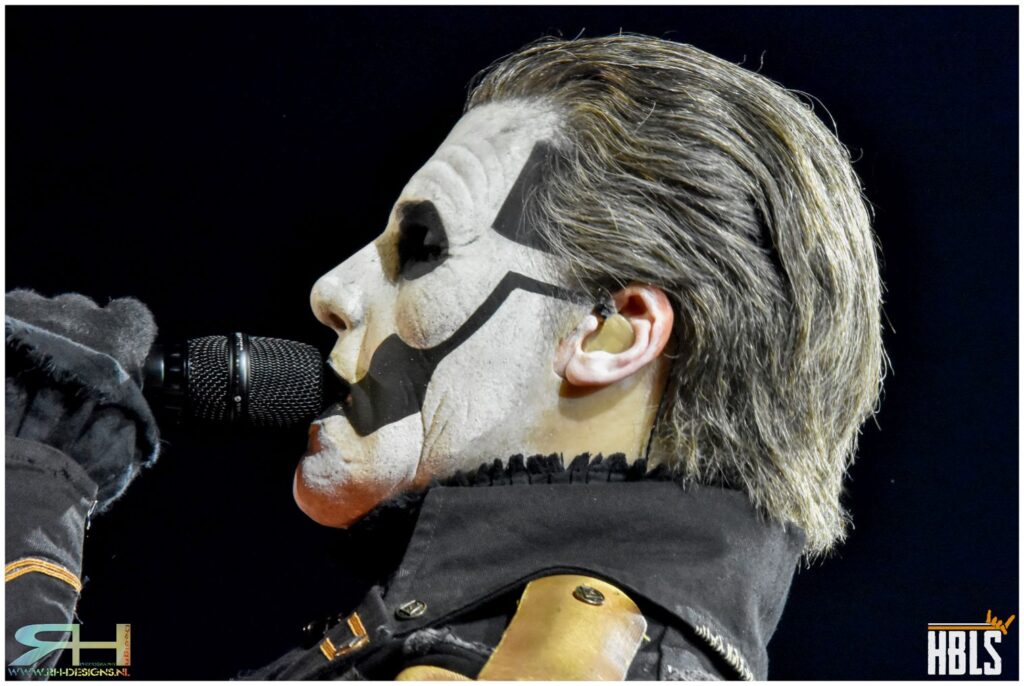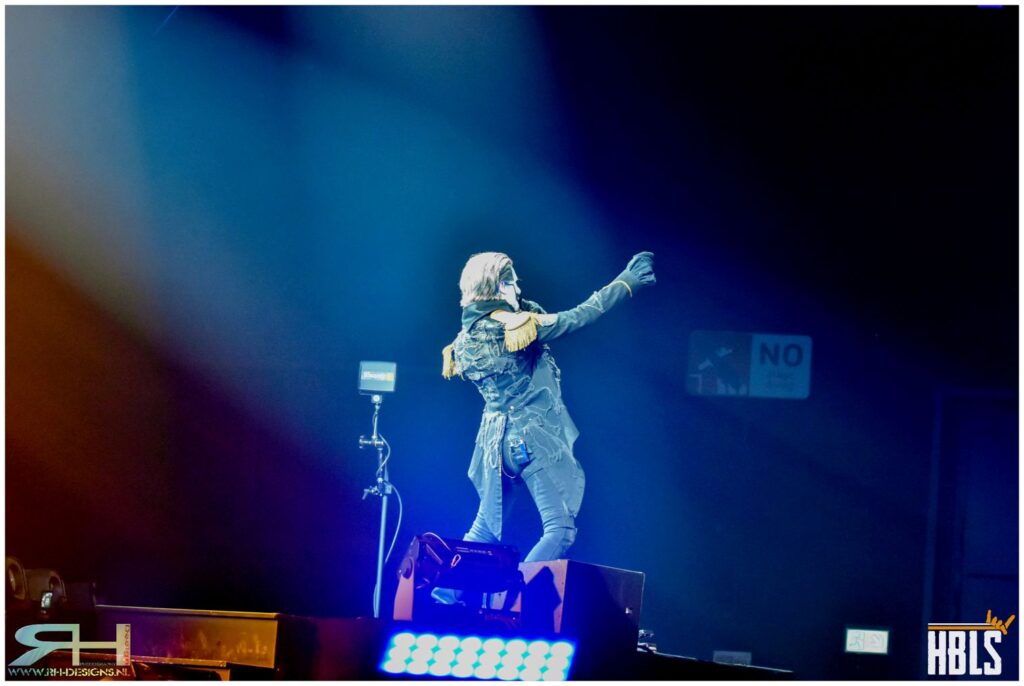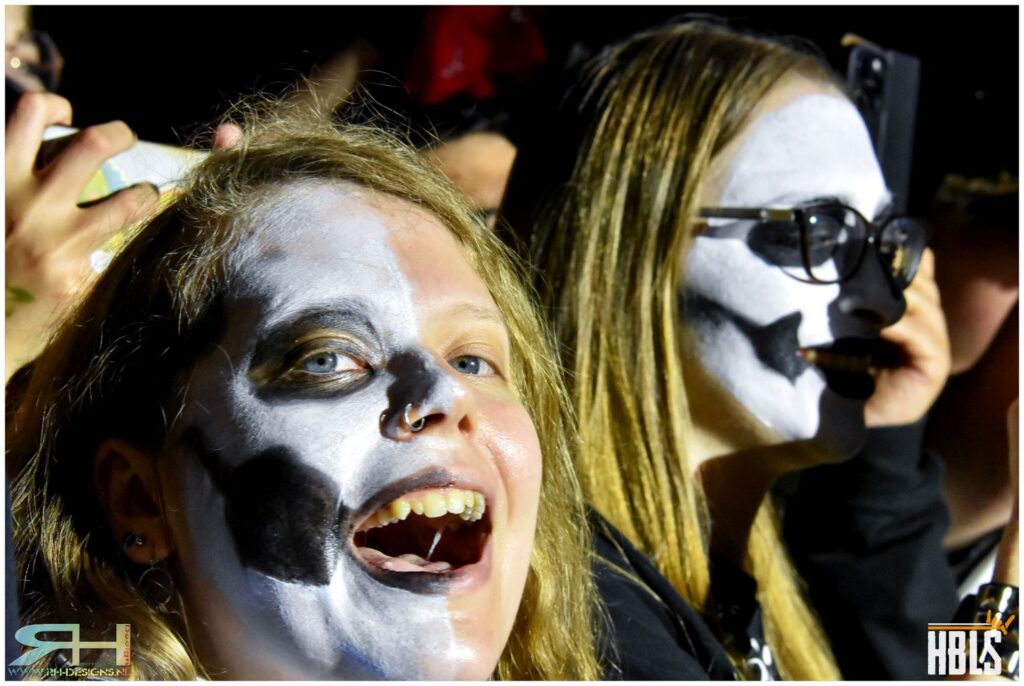 SETLIST GHOST
Imperium [intro]
Kaisarion
Rats
Faith
Spillways
Cirice
Hunter's Moon
Ritual
Call Me Little Sunshine
Con Clavi Con Dio
Watcher in the Sky
Year Zero
Spöksonat
He Is
Miasma
Mary on a Cross
Mummy Dust
Respite on the Spitalfields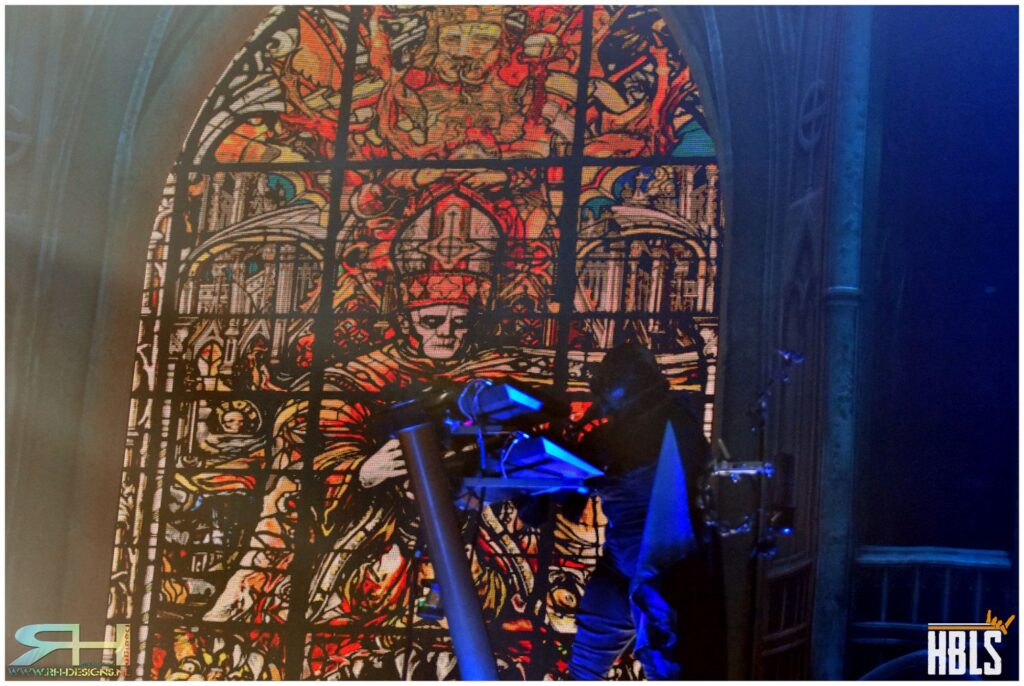 ENCORE GHOST
Kiss the Go-Goat
Dance Macabre
Square Hammer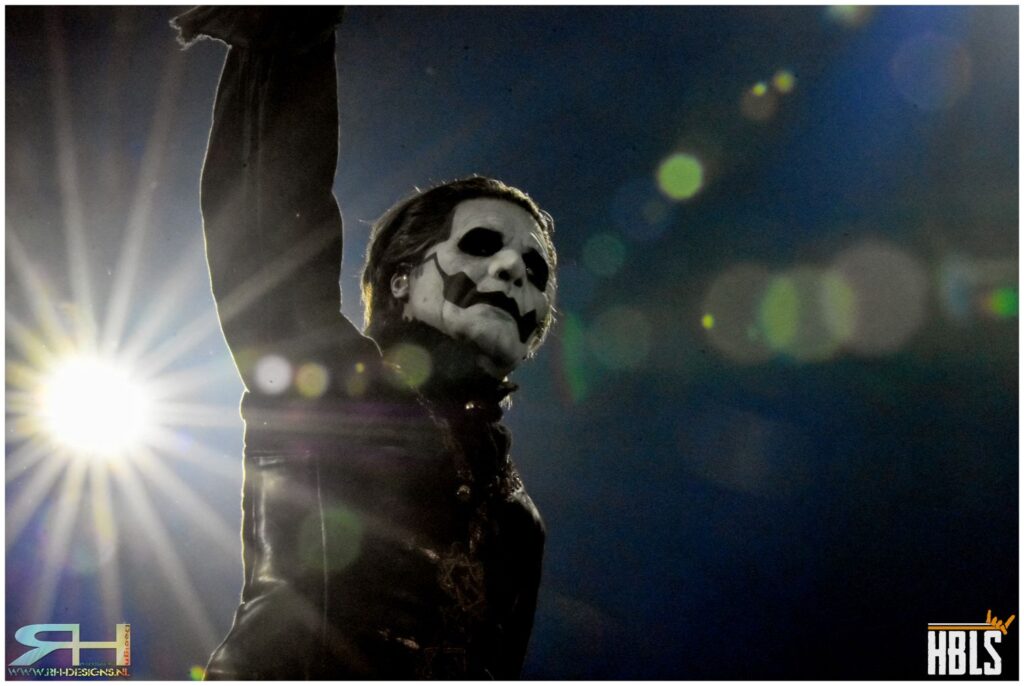 All photos by Raymond Helebrand