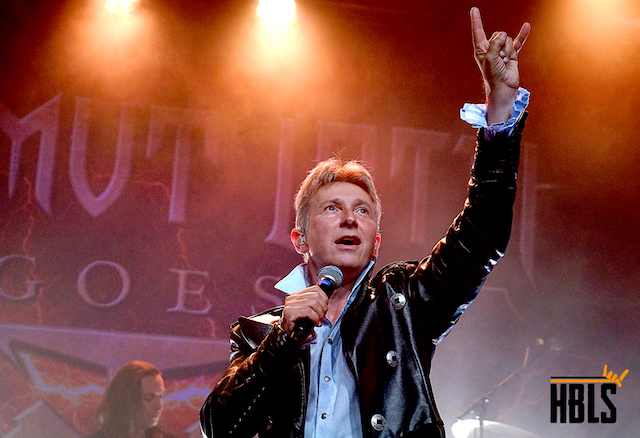 Live | Hellmut Lotti Goes Metal Tour – De Bosuil – Weert [NL]
6 October 2023
Hellmut Lotti shook the masses with his performance of ,,Run to the Hills", the invitation and performance at this year's Graspop Metal Meeting Festival in Belgium sealed the deal. Requests for shows started to pour in and Lotti rejuvenates his career performing metal classics in front of the masses. Far away from his bread and butter of the past, Hellmut takes his skills and performance to the broiling clubs of the "lowlands". This one-off Dutch gig is an introduction to the Dutch (metal) audience and situated close to the Dutch-Belgian border, it is inevitable his fellow countrymen -and women make for a pleasant evening.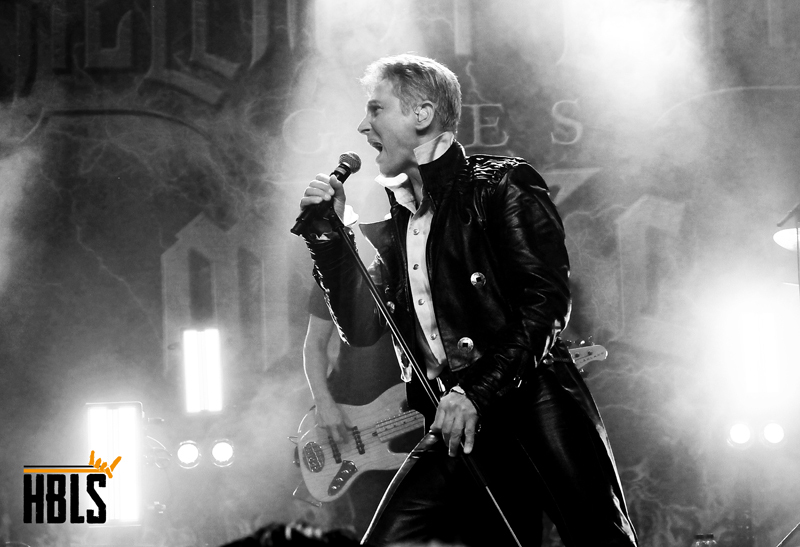 DIO AND ALICE COOPER
Backed by his solid performance captured on CD and vinyl, Hellmut Lotti opens tonight's show with the triplet that set the recordings ablaze. Dio's ,,Holy Diver" immediately raises the temperature with Lotti belting out RJD's vocal lines with panache. Lotti belts it out fiercely, with his band adding the right tone. His stage presence is dismantling the heaviest metal hearts, strutting frequently in his beloved crooner pose, with Dio's devil's horns raised. It bridges the gaps of his classical and rock 'n roll past with the current metal poise, which feels genuine all over. Add to that his tailcoat in black leather, and you have a classical schooled tenor being as hard rock 'n metal as one can get.
To get the vim and vigor of Alice Cooper right, he roars into the grim snarling sung sections in ,,Poison" see fists flying up. High protein sing-along enters. The song's hit potential reveals the audience's cut of metal headz and classic rock fans united, celebrating tonight's classics.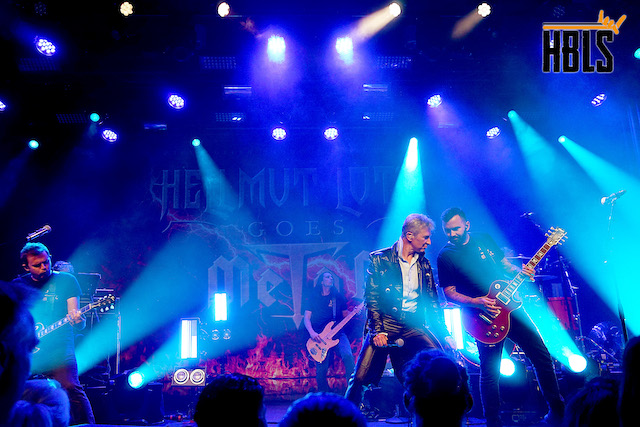 DEEP PURPLE AND URIAH HEEP
It builds into a grandiose rendition of Purple's ,,Smoke on the Water" to find accolades in the track that started it all; ,,Run to the Hills". Especially the chorus with its vocal entrapment of major thirds is belted out pitch perfect by the engaged singer, who versatile voice flexes well around the challenging melodies. It is now, Hellmut Lotti really is at home amidst his audience, his face lighting up. Raising the atmosphere to an ultimate high, Günther Callewaert's swirling key adds to the great guitar interchange pumping ,,Easy Livin" [Uriah Heep] into the higher pitched and drama-laden ,,The Darkness". The song, penned by Lotti and guitarist Toegaert, displays Helmut's feeling for intensity and dramatic vocal-lines, much like Queen's Freddie Mercury. His falsetto-bordering pitches need to be brought back into his tenor range executed with a short hop as he interacts with his audience.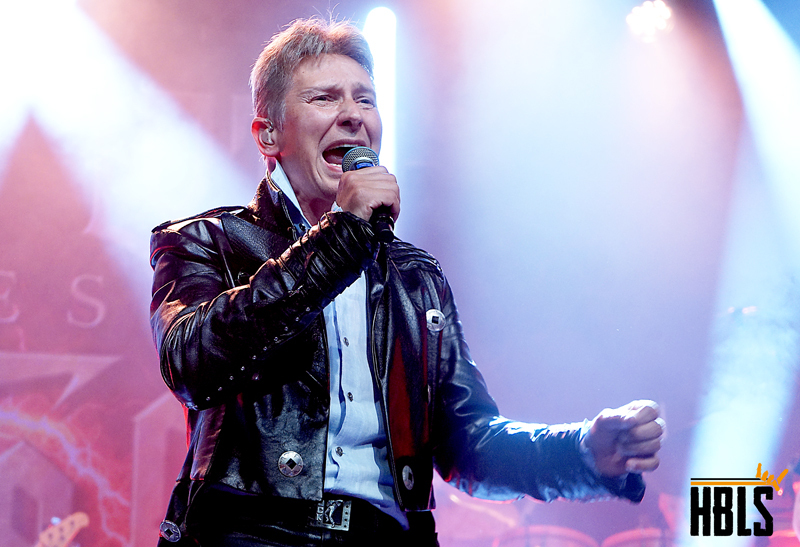 Though this 'reset' works, Lotti has to work extremely hard to get things right during the slow mover ,,Still Loving You". It is another one of those classics with gulling vocal melodies easily failed by many. Meine's distinct tone of voice and nasal pronunciation make it formidable, and we hear Hellmut Lotti putting in a lot of effort to belt it right. Close to the edge he manages to bring power to the captivating bridge, and executes with phenomenal drama. Yes, he goes over once or twice, but he nails it as well as he does with Golden Earring's ,,When the Lady Smiles", which is a perfect mood-maker for this evening.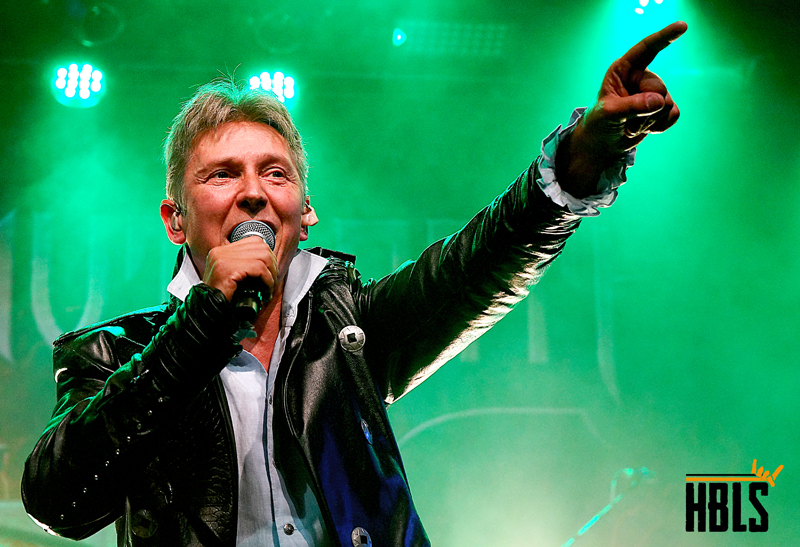 ZZ TOP AND JUDAS PRIEST
Nailing it perfectly, the song makes way for the punkified Elvis classic ,,That's Alright" mashed with Motörhead's ,,Ace of Spades". Bass player and musical director of the show Herwig Scheck growls the song into action with guitar players Tim Toegaert and Bram van den Berghe spitting dirt with the recognizable dual riff carnage. Scheck and drummer Filip van Laer (behind his red rimmed kit) lay down a heavy resonating groove, making the venue shake on its foundation. Praying to both icons in the Heavens to appreciate this exquisite effort of boldness, Hellmut roars Presley's lyrics with his Lemmy raspy timbre while he swings his pelvis Elvis-style. The audience goes wild, for yet another highlight of the evening in an endless mill of classics celebrated.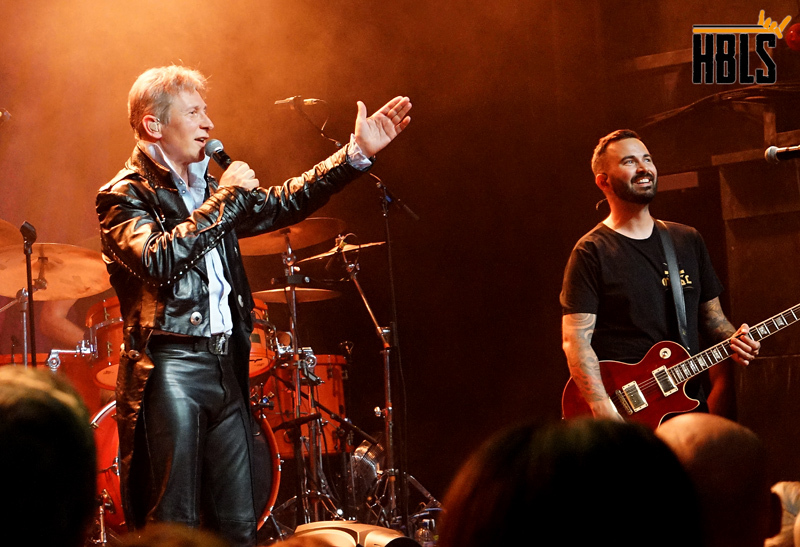 ZZ Top's ,,Gimme All Your Lovin" received a minor workover with down toned strut and breaks into the classical Italian folk song ,,Tiritomba", performed with rocking stride and gut. Another one of those moments Lotti shines bright, blending his past and present. Judas Priest's ,,Breaking the Law" follows, raising fists, with Hellmut in black shirt and studded wristband. Cooling down ,,Nothing Else Matters" [Metallica] calls for beers to be refilled, just in time for Black Sabbath's ,,Paranoid". The song, also toned back towards Ozzy's later vocal range, causes waves in the audience, and sees people dancing and swinging back to front.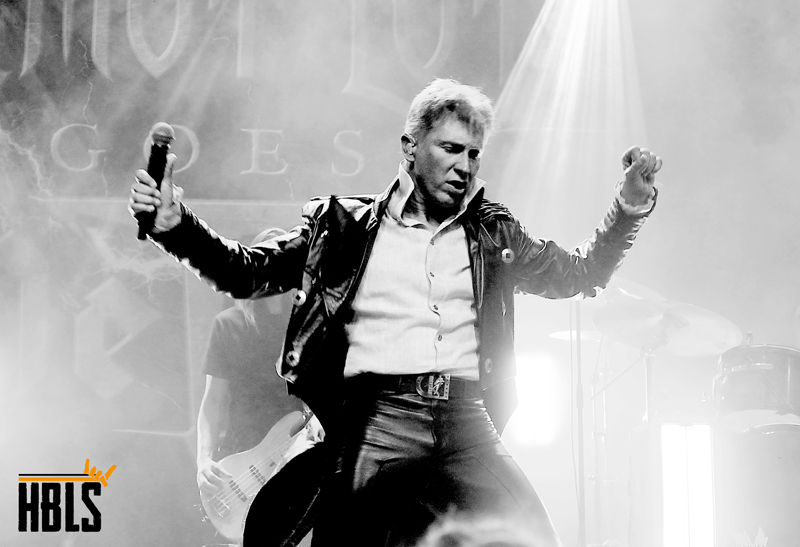 DISCO FEVER
Kiss' disco-fever is unleashed, ,,I was Made for Lovin' You" raises temperature and falls into a sudden and unexpected halt with the performance of the lesser known 'heavied-up' Johnny Hallyday classic ,,Que Je t'aime". It sees the Belgian spectators singing along with the Dutch seeking shelter in their French-lock modus. Great moment for 'Der Hellmut' to start heavy-ing up for a grande finale, coming with the barging in version of Steppenwolf's ,,Born to be Wild" in which the vocalist nails a heavier roar and balls-to-the-walls unload of power. The interplay of the band is tremendous, firing up the crowd, for the smash hit of Coverdale's Whitesnake.
Opened with the memorable '87 keyboards in Hammond-sound setting, crossing over the poppier hit and its bluesy rooted classic version. We get to see and hear Lotti taking on the bluesier grit of it, with his vocal performance shift back to echoing tenor range. He morphs alongside the classic riff and belts a near perfect raw 'Coverdalian' pitch into the solo.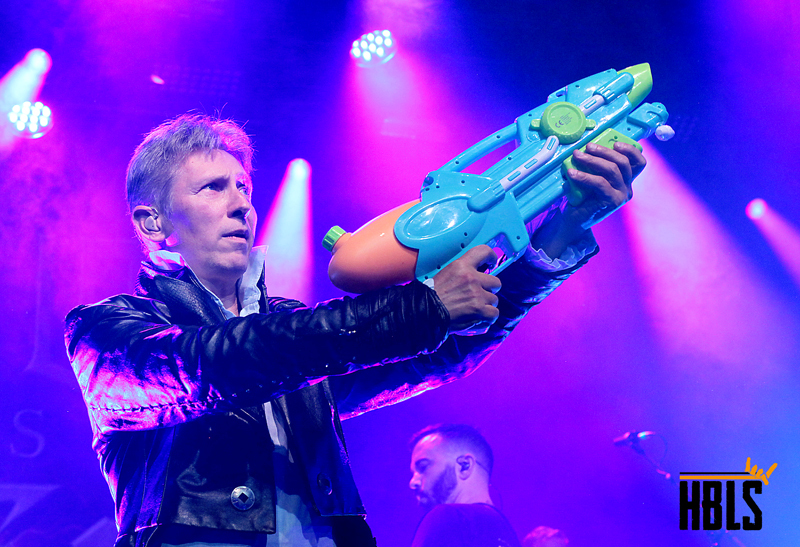 HELLMUT LOTTI IMPRESSES
The song is celebrated and we see the audience swing and dance into ,,Paradise City", where the singer roughens up his vocal chords to match Axl's grit. Solid and fierce, he rages on stage to see himself and his band being shouted back onto the stage for the even grittier encore ,,Highway to Hell". A piercing heavy performance to end an elusive night by one of music's most solid performers, not shying away to flex his talents around the challenges metal vocalists bring to the front.
Hellmut Lotti most definitely impresses and his wide range is allowing him to breathe air into all songs from the widest specter of hard rock and heavy metal. He nails it, and the occasional flaw only makes it more memorable as it emphasizes the diversity of every singers' varied range and style he tonight represents with class and grace.
A memorable experience!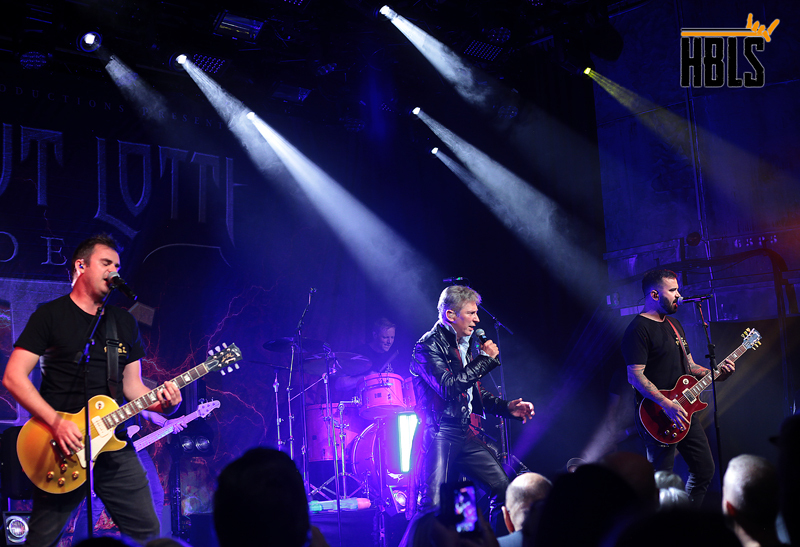 All photos by Edwin van Hoof