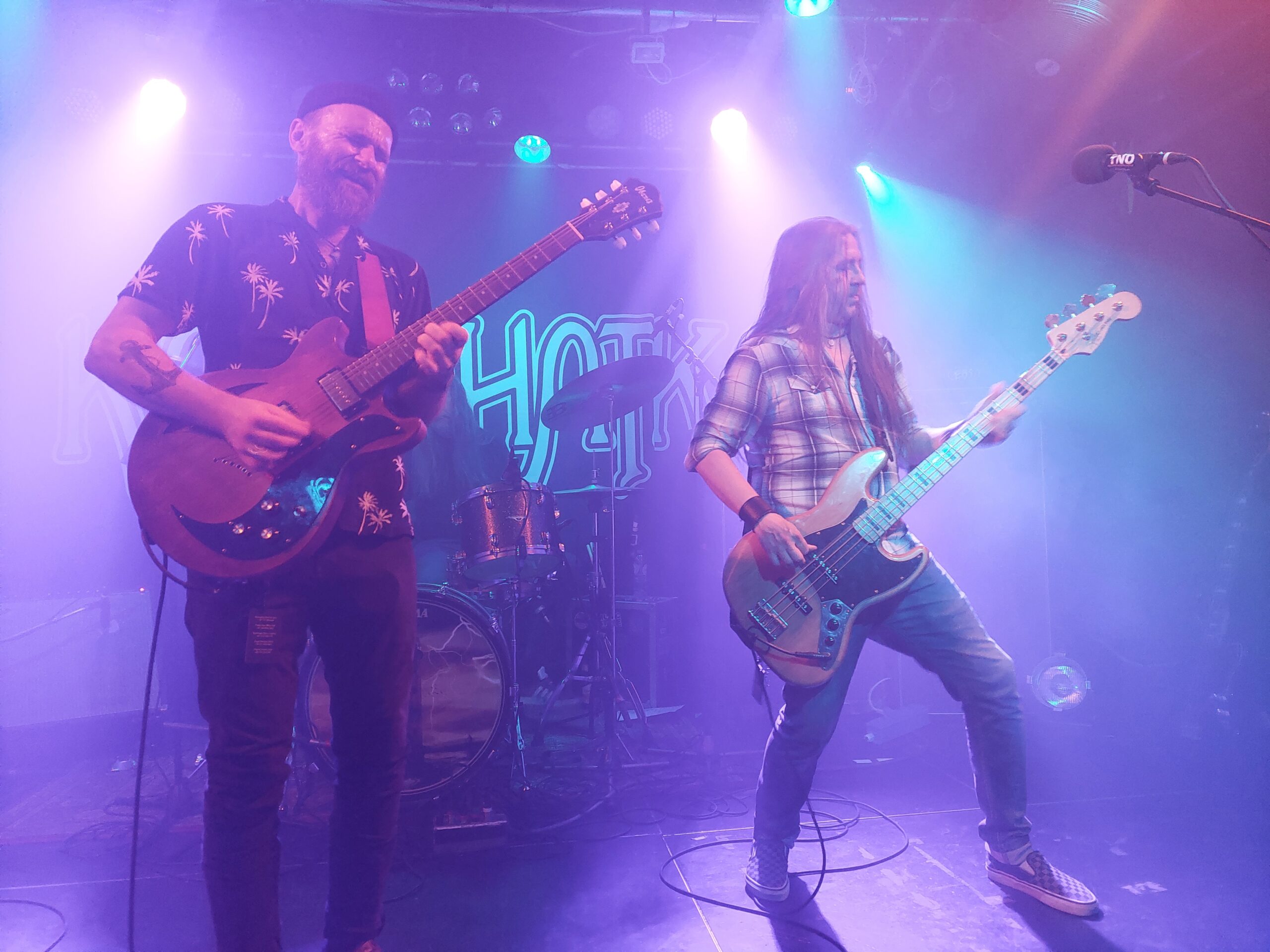 Live | Kamchatka [and Dan Green & The Mystery Machine] – dB's – Utrecht [NL]
10 June 2023
HIDDEN GEM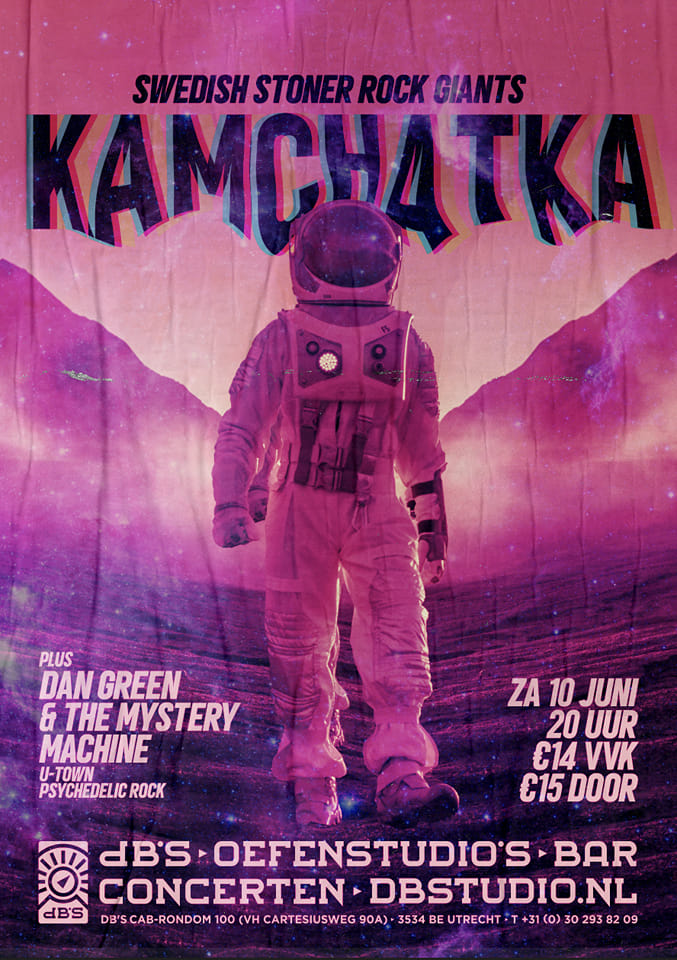 Kamchatka passing through is always a good enough reason to cancel all other social activities on the calendar. If you are into passionate and groove laden heavy blues rock this band is a must see. No other band serves a musical cocktail like this trio from the little town of Varberg. After seven critically well acclaimed studio albums and despite all the talent Kamchatka is still a somewhat hidden gem to the mainstream hard rock audience. Within the field of psyched out blues power the trio is well loved though. An old-school venue like dB's proves to be an excellent venue for the kinetic atmosphere that these amical Swedes create. The venue's official capacity is registered as 150 but in neighbouring Belgium they would easily put 200 or even more in there.
With approximately 100 tickets sold the venue is nicely packed though, which is pretty respectable considering the fact that the Into The Grave Festival takes place simultaneously and the Champions League soccer final is being broadcasted live on Dutch TV. Not that a predictable soccer match should necessarily mean competition but still. 
DAN GREEN & THE MYSTERY MACHINE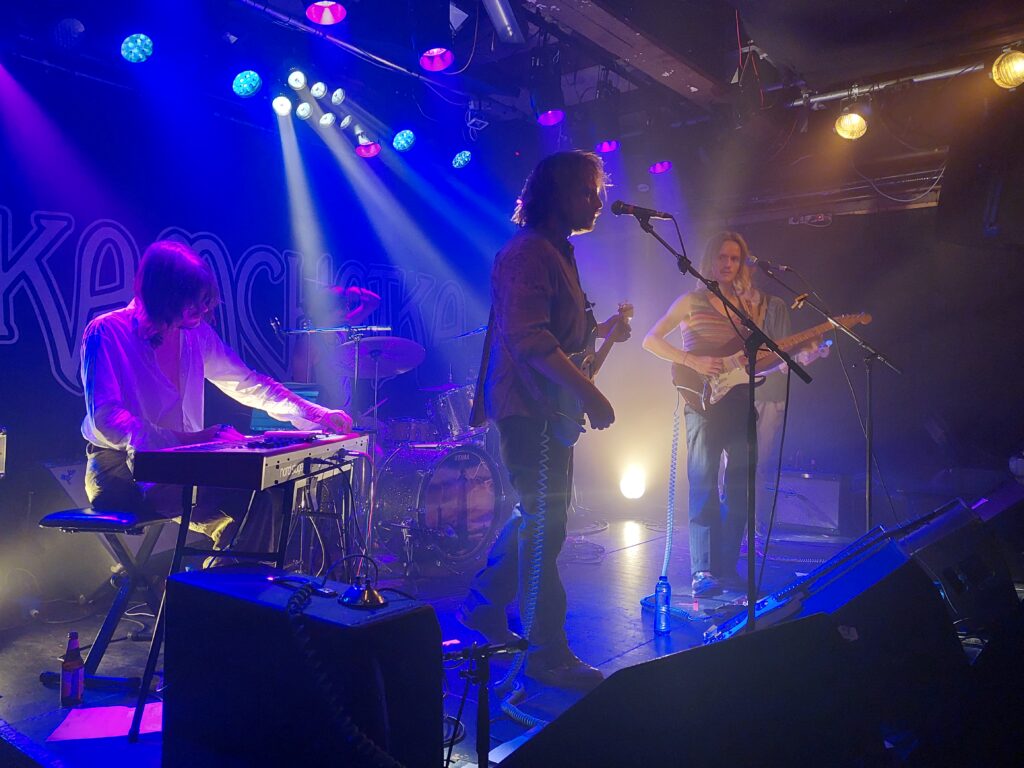 Before the Swedes take stage Dan Green & The Mystery Machine serves as opener and this newcomer act does an admirable job. Their spacy and psyched out rock tunes sound quite thought thru at first listen and the on-stage presentation does not lack any confidence for sure. These guys come on in full swagger and the five-piece had me fooled with their flawless English presentation. I found out afterwards that Dan Green & The Mystery Machine is actually a band from Holland. A first album appears to be in the making so we will be hearing more from these cats. Only penalty point is the anarchistic set closer since it completely destroyed the laid-back atmosphere, they themselves created so methodically during the previous moments. It went down the wrong way with me but hey, who am I?
KAMCHATKA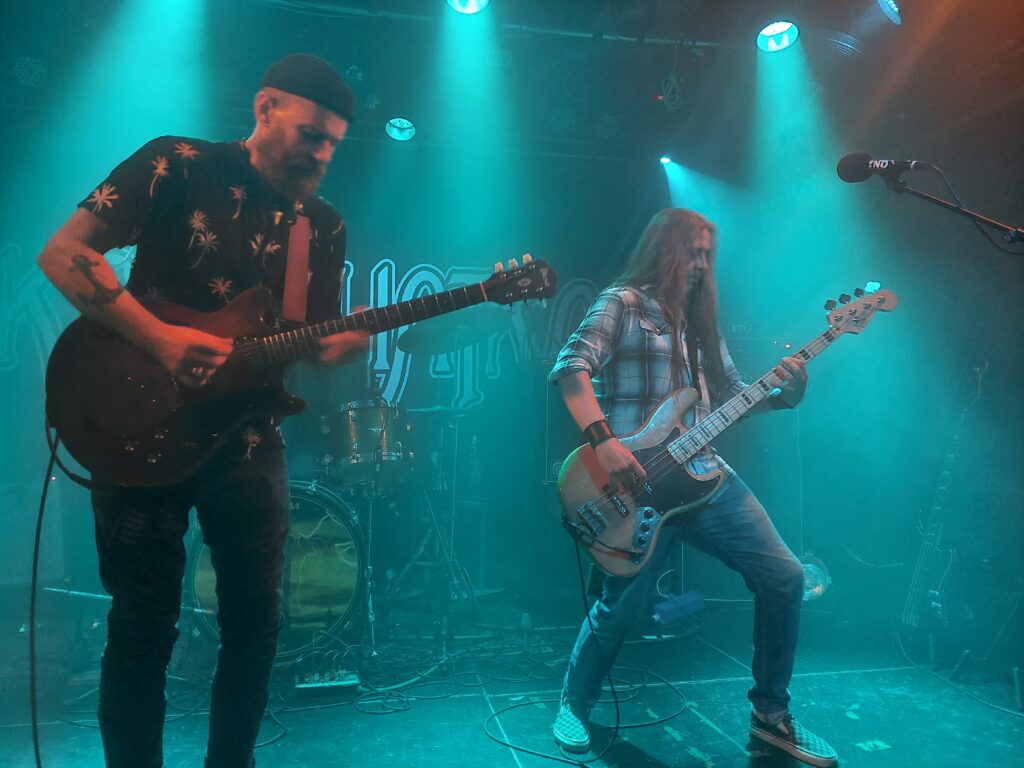 The guys from Kamchatka then take their time. The band seems not to be in a hurry as showtime is delayed heavily. But on such beautiful Saturday night nobody seems to care. There is no curfew at dB's and their quite impressive drinks menu get plenty of focus. When the threesome of Thomas Juneor Anderson (guitar), Per Wiberg (bass) and Tobias 'Tobbe' Strandvik (drums) eventually take possession of the stage not all technical issues seem to have been solved though. Instrumentally all seems to be in order but Anderson is clearly struggling with his vocal delivery during the first batch of songs (the DEVO cover combo ,,Auto Modown / Space Girl Blues'' and ,,The Search Goes On'').
Luckily it is only a temporary issue and once the on-stage monitor mix is normalized Kamchatka quickly returns to regular mode, coming out strong with a catchy and contagious mix of organic heavy rock.
THE ECLECTIC KAMCHATKA SOUND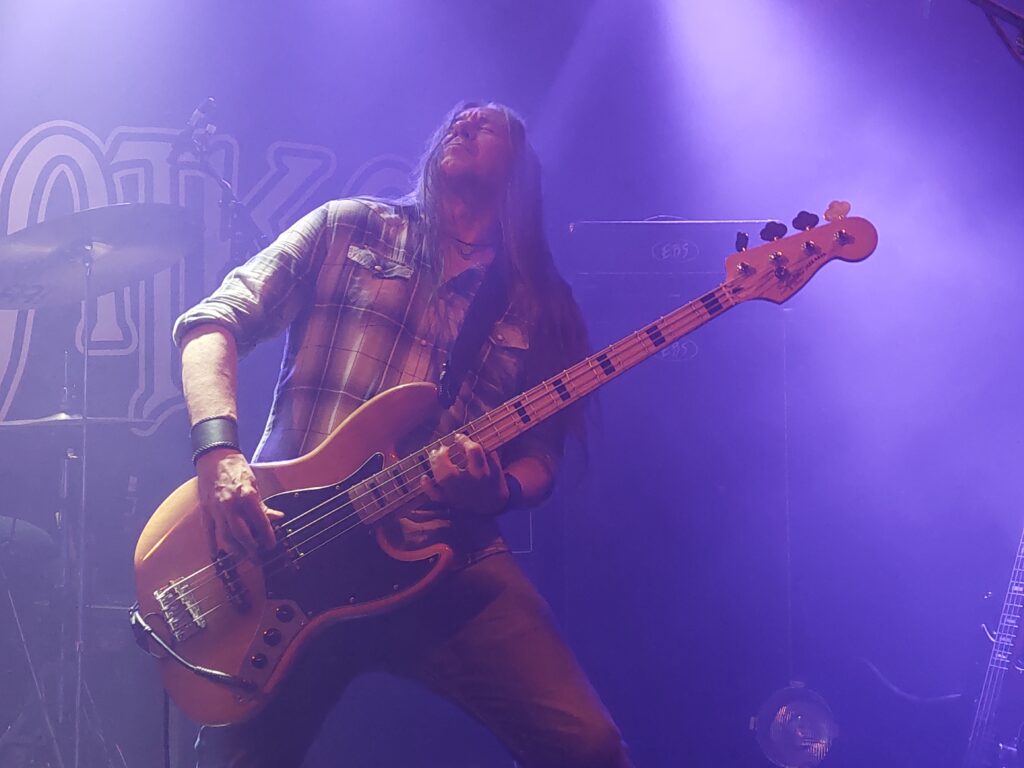 Basic elements from blues, hard rock, psychedelica and garage all find their way to the eclectic Kamchatka sound and all three musicians prove to be master of their instrument. Anderson knows how to play a mean riff but draws most attention with his fierce fretwork during his uncountable solo's.  Wiberg, organist by nature and decades spanning member in respectable and high-profile acts like Spiritual Beggars and Opeth is a fearless multi-instrumentalist who knows how to treat (or mistreat as you wish) his bass like no other bassist out there. With impressive finger work he lays down fat and groovy bottom ends with his compadre on drums, the virtuoso and reliable Strandvik, whose expressive jazz vibes add extra colour to the heavy flavour. 
JUST THE WAY THEIR CROWD LOVES IT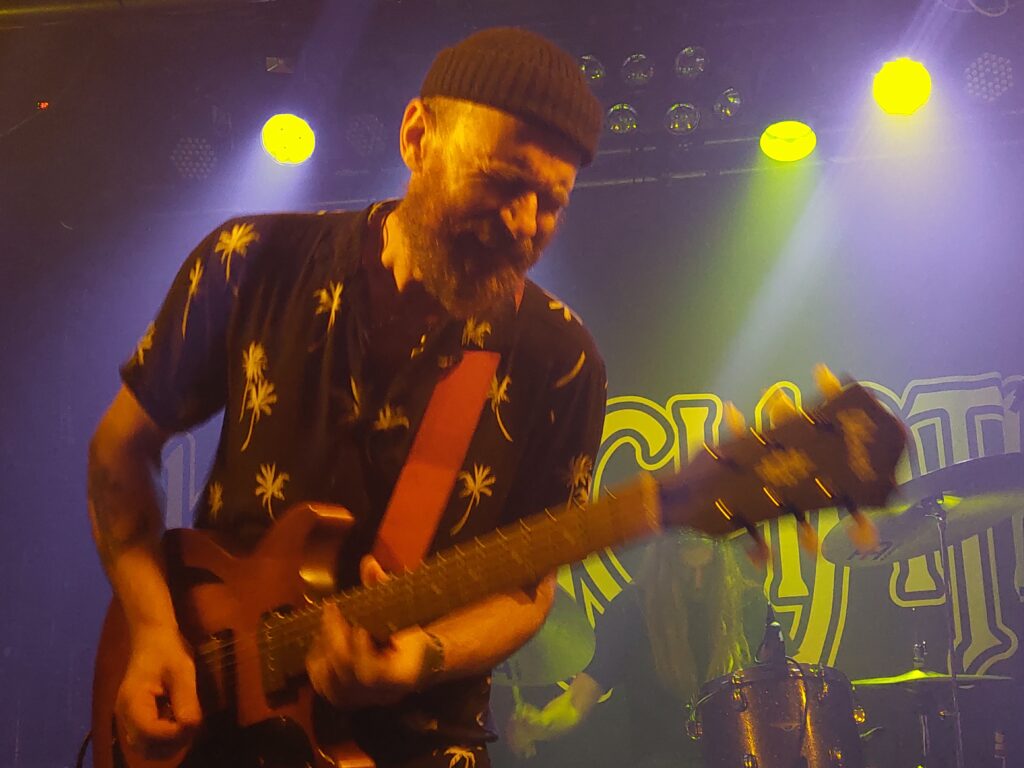 Anderson is Kamchatka's main vocalists and he does a decent job but Wiberg also comes out convincingly strong with intense vocal deliveries in cuts like ,,Let It Roll'', ,,Blues Science'' and ,,Human Dynamo''. Kamchatka always manages to nicely balance out their live sets and tonight is no exception. All specific elements of their rich sound come to full bloom and that's just the way their crowd loves it.
The band is nearing the end of a two-week tour so the engine is well oiled and running smoothly. After the last grooves of the ,,Rainbow Ridge'' encore it's back to loading the van, sleep it off and head to Zwolle to finish the tour and ultimately head back to Sweden.
CU next time around fellas!
All photos by Stan Novak