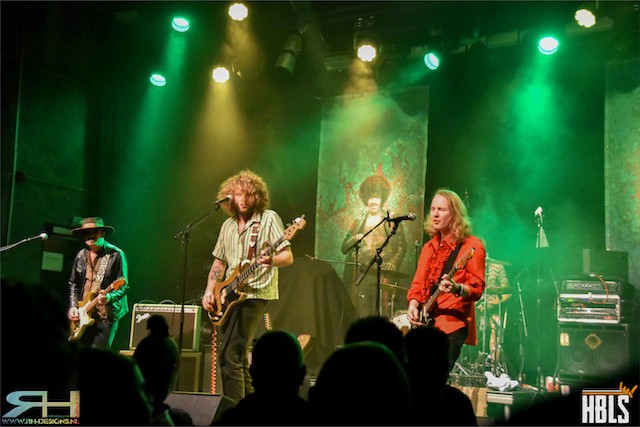 Live | Remember Phil & Gary – De Bosuil – Weert [NL]
4 February 2023
The mark that Philip Parris Lynott & Gary Moore left on the music world is still noticeable years after their far too early demise. Music that proves to be timeless and still manages to enchant new and old fans. It is the 11th time Remember Phil & Gary pays tribute to these legends. So, on this rainy Saturday I went to the beautiful location De Bosuil in Weert to enjoy the music that Phil & Gary left behind for us.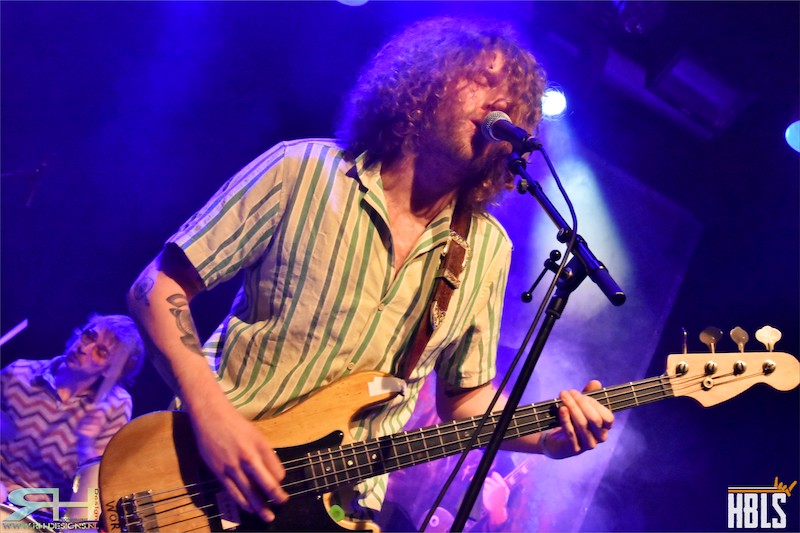 THIN LIZZY SESSIONS
Thin Lizzy Sessions starts their performance at half past eight and from the first beat these men know how to make a crushing impression with their show!! Singer/bassist Henk Wesselink is like a fish in the water. And the band knows how to interpret Thin Lizzy's songs in a great way. Enthusiastic, a great sound, wonderful groove are some terms that summarize their performance. As far as I'm concerned, the biggest surprise of the evening, since I had never seen this band at work. Classics like ,,Jailbreak'', ,,Massacre'', ,,Don't Believe A Word'', ,,Cowboy Song'' are blasted into the room with a drive as if the men wrote these songs themselves.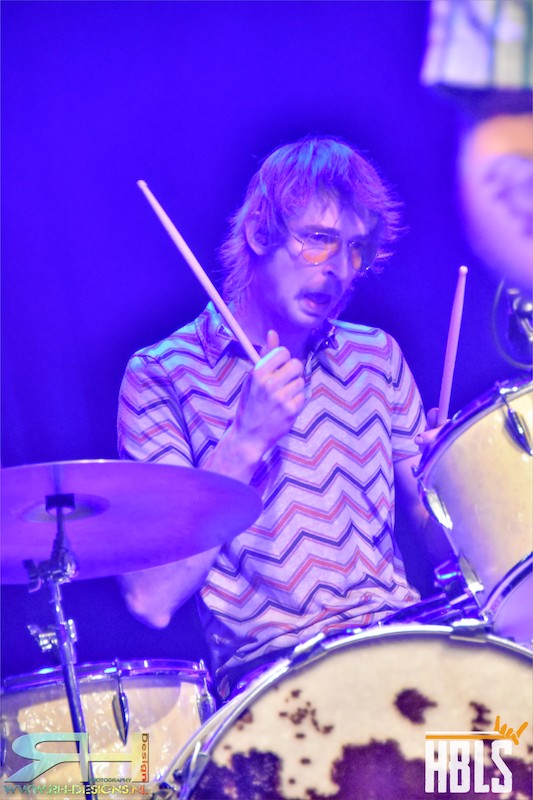 A COOL TRIBUTE TO PHIL
The characteristic Lizzy sound is certainly present and besides Henk especially drummer Ymte Koekoek knows how to make a crushing impression. What a force of nature this gentleman is!!! The sound and drive he manages to create with his modest drum kit is astonishing. Even when he gets a moment for a drum solo [which I'm normally quite allergic to], Ymte manages to steal the show. Damn!!!! And guitarist duo Mick Hup and Sheldon Yung know how to create the familiar harmonic guitar sound. They take turns swinging one solo after the other from their fingers.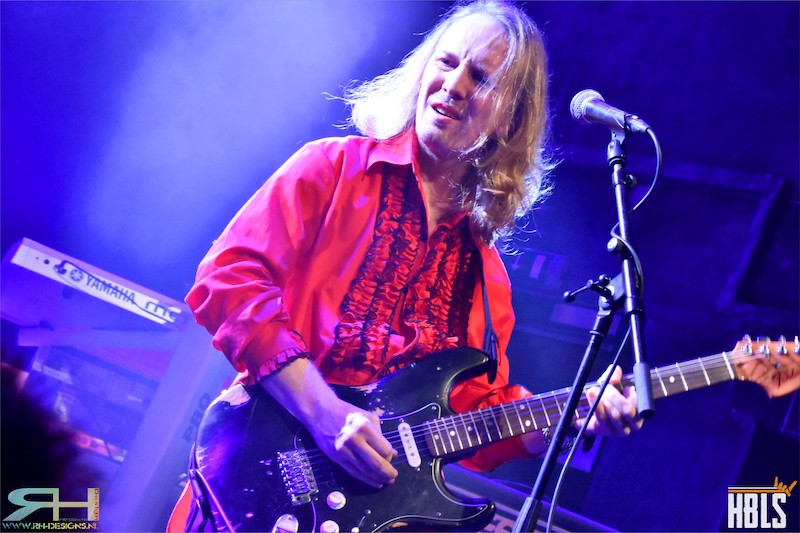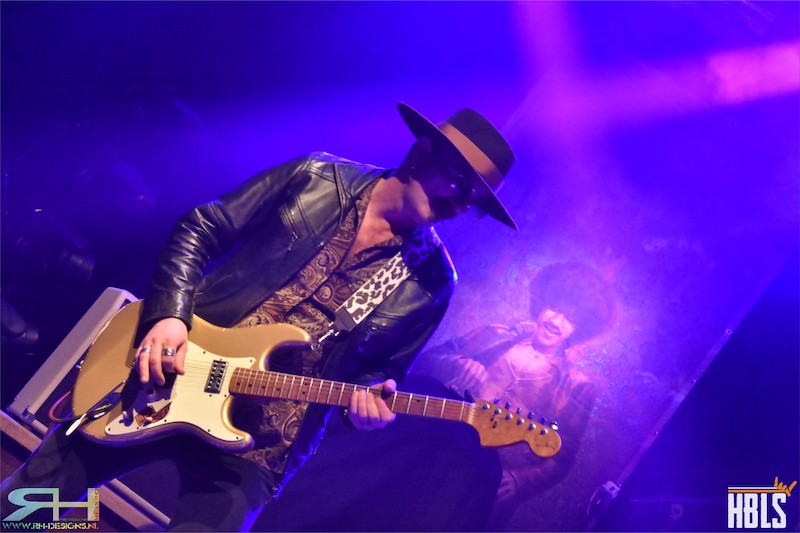 We can enjoy this cool tribute for no less than an hour and a half and get to hear excellent versions of ,,Still In Love With You'', ,,The Boys Are Back In Town'', ,,Rosalie'' amongst others. A very excellent way to start the evening. Especially because the sound and light were of a very high level. Definitely a band I want to see again!
GARY MOORE TRIBUTE BAND
After a short changeover and a small lottery, we were allowed to prepare for the Gary Moore Tribute Band. Complete with brass section, this 10-piece formation knows how to make a beautiful ode to this Irish legend.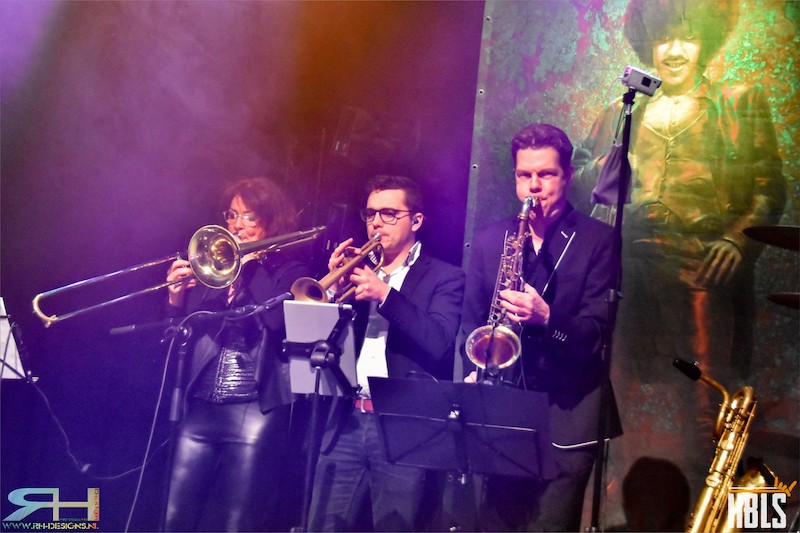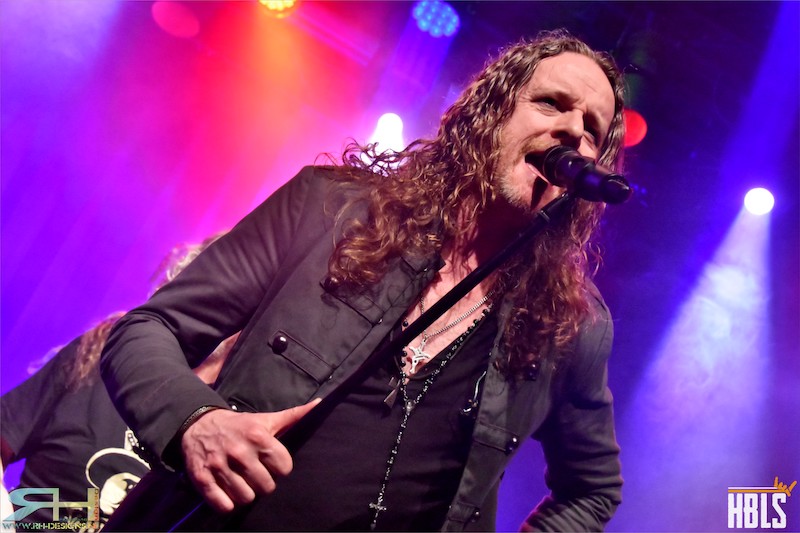 Actually, all periods from Gary's oeuvre pass by. His early hard rock solo work as well as his blues period are highlighted. Singer duo Jan Willem Ketelaars and Pascal Remans provide the necessary vocal excesses, keyboardist Rene Kroon provides the right keyboard support, bassist Frank de Groot and drummer Hans in 't Zandt are responsible for the groove and guitarist duo Marcel Coenen and Freek Gielen provide for the necessary guitar violence. And these gentlemen are also supplemented with a sax, trumpet and trombone section.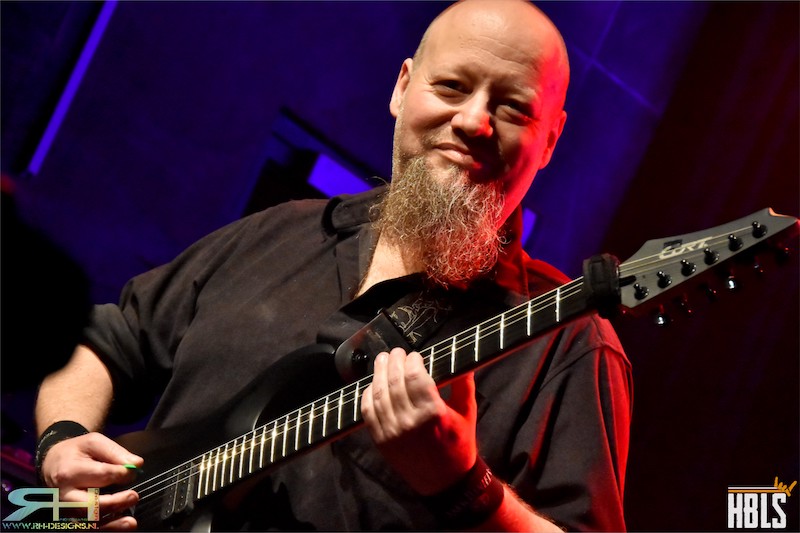 ROCK AND BLUES ERA
The audience present therefore has little reason to complain, because here are the necessary years of musical experience on stage. Personally, I think the band's performances of the work from the rock period, such as ,,Victims Of The Future'', ,,Friday On My Mind'', ,,Run For Cover'', ,,Nuclear Attack'' or ,,Over The Hills And Far Away'' by Gary are just a little notch better than the more pure blues work infused songs like ,,Still Got The Blues'', ,,Walking By Myself'', ,,Oh Pretty Woman'' or ,,Parisienne Walkways''. But that's mainly in the details and few people will complain about that, because the recognition is all around and when I see how the audience goes crazy, no one will lose sleep over those details.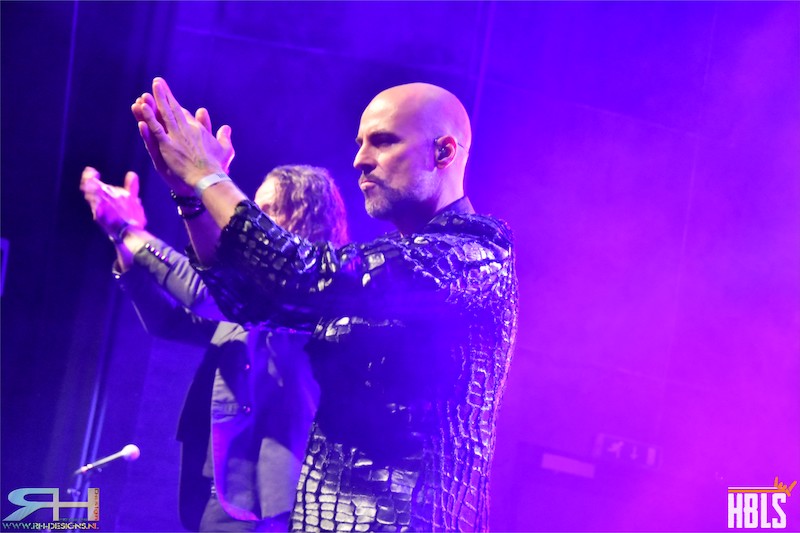 This band also plays more than an hour and a half. Even ticks almost two hours and that can only rarely be observed during an average performance of a band. Of course a song like ,,Out In The Fields'' is not missing in the set of the Gary Moore Tribute Band.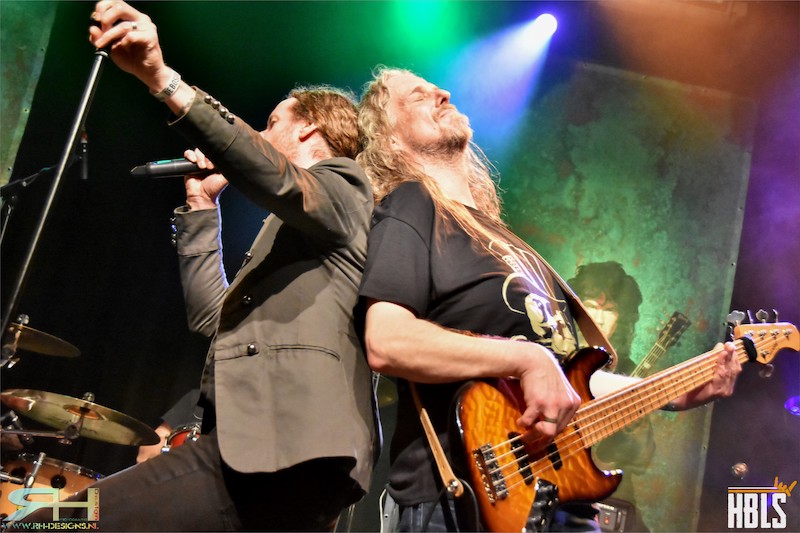 Remember Phil & Gary certainly hit the right note again with a wonderful evening of music lovers who share a passion for these heroes and a nice glass of Guinness to toast with. I can go home with a smile on my face.
Thanks for the Music!!
All photos by Raymond Helebrand