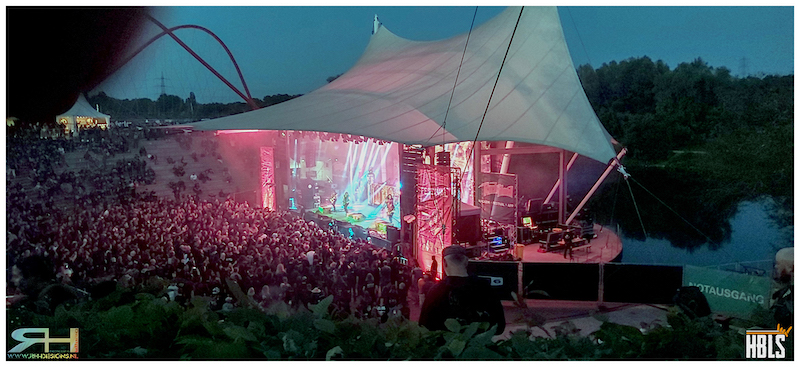 Live | Rock Hard Festival 2023 – Amphitheater – Gelsenkirchen [DE]
27 May 2023
Last Saturday we drove to the beautiful Amphitheater in Gelsenkirchen for the day, to catch the Saturday of the Rock Hard festival. Beforehand it was already clear that Exodus unfortunately had to cancel the entire tour due to circumstances, but once we arrived it turned out there were some more adjustments to the line-up. Discharge was also cancelled and replaced last minute by Voivod and the guys from Nestor encountered problems due to cancelled flights and had to rush their flight via France in order to be in Gelsenkirchen as soon as possible to do their show.
Anyway, all in all, we dropped in when Knife was already playing, so unfortunately, we had to miss Midnight Rider altogether. And we had really left on time we thought. These things can happen.
DEPRESSIVE AGE AND VOIVOD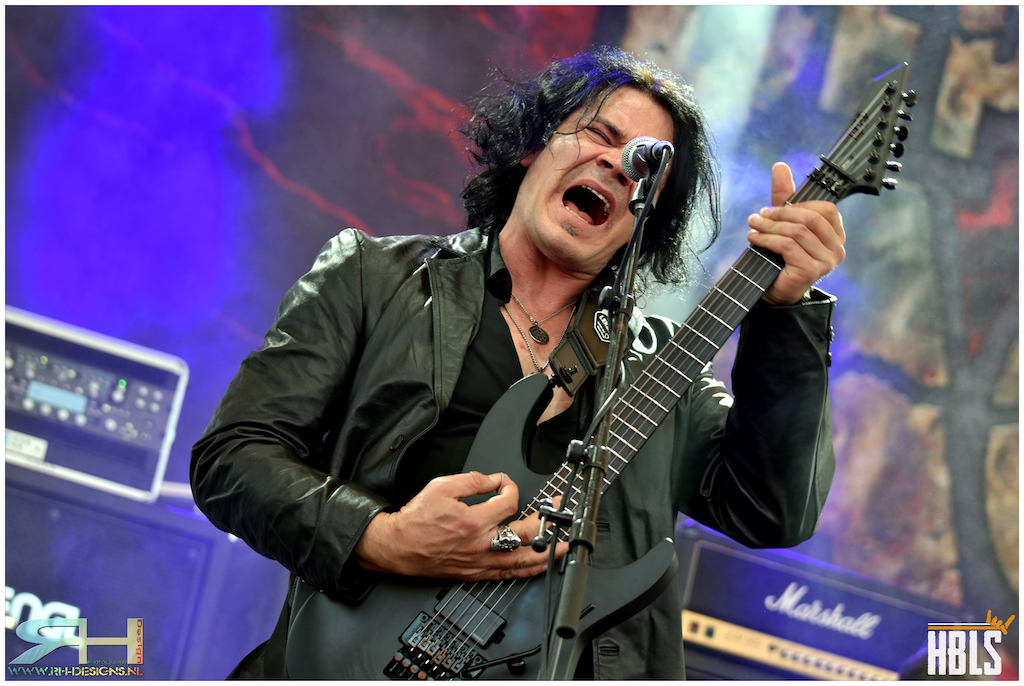 Thus, Depressive Age was the first band I could include for my report and this band was allowed to entertain the people on this warm and sunny day with their thrash/progressive metal. Very definitely no newbies as far as their musical roots are concerned, as the band already had runs from 1984 to 2001, some reunion gigs and now new music has actually been announced. As a result, the band played a solid set. After their performance, it was the turn of another seasoned act.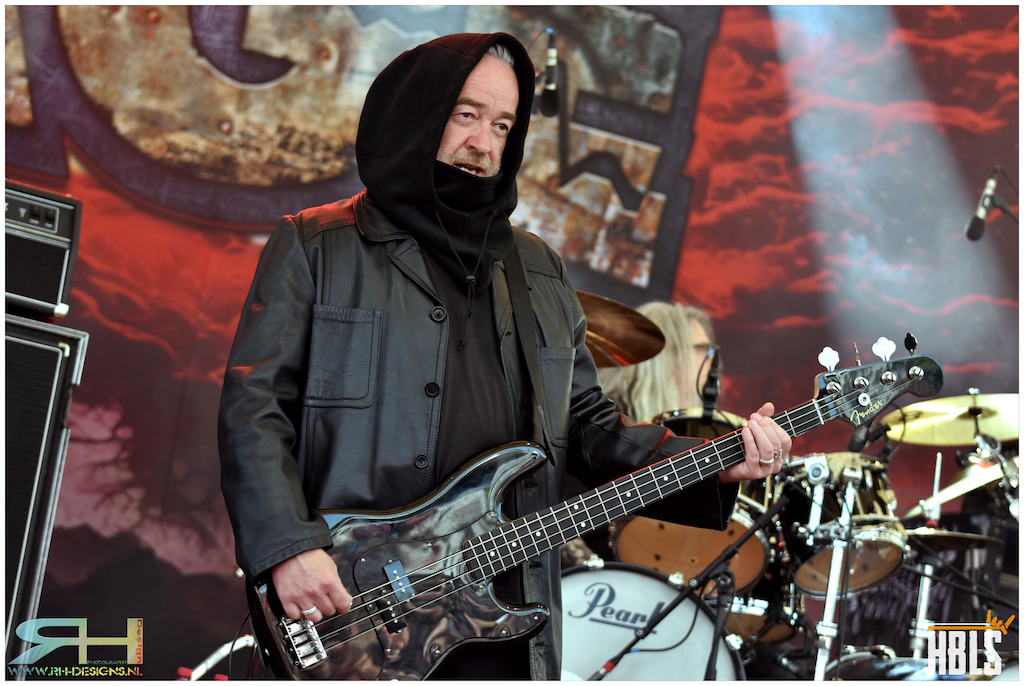 Canada's Voivod. Formed in 1982 and certainly true legends progressive metal circles. These guys have always continued to make records and even have two original band members in their midst with Michel "Away" Langevin [drums] and Denis "Snake" Bélanger [vocals]. Again, the guys sling a good amount of metal into the Amphitheater. Nice to have seen this cult band live at work for once, too.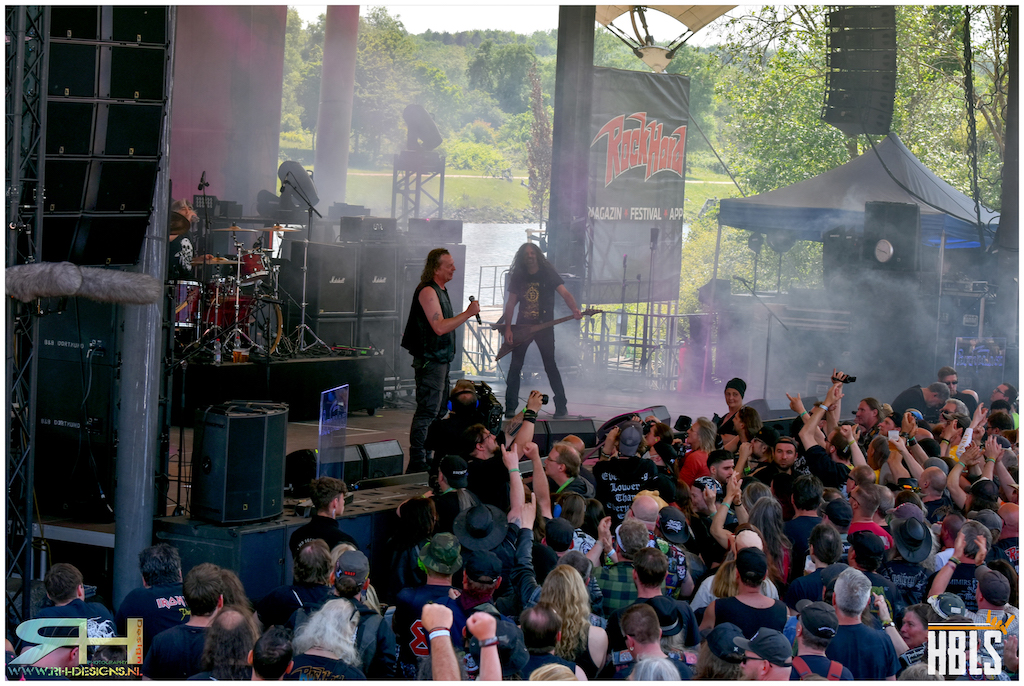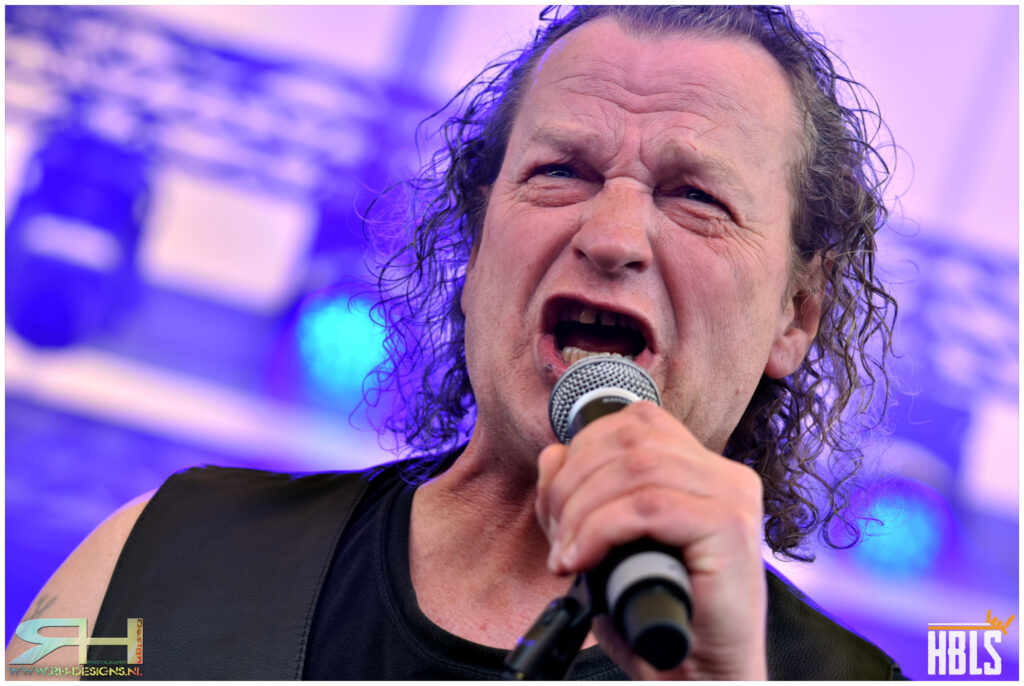 BRIAN DOWNEY'S ALIVE AND DANGEROUS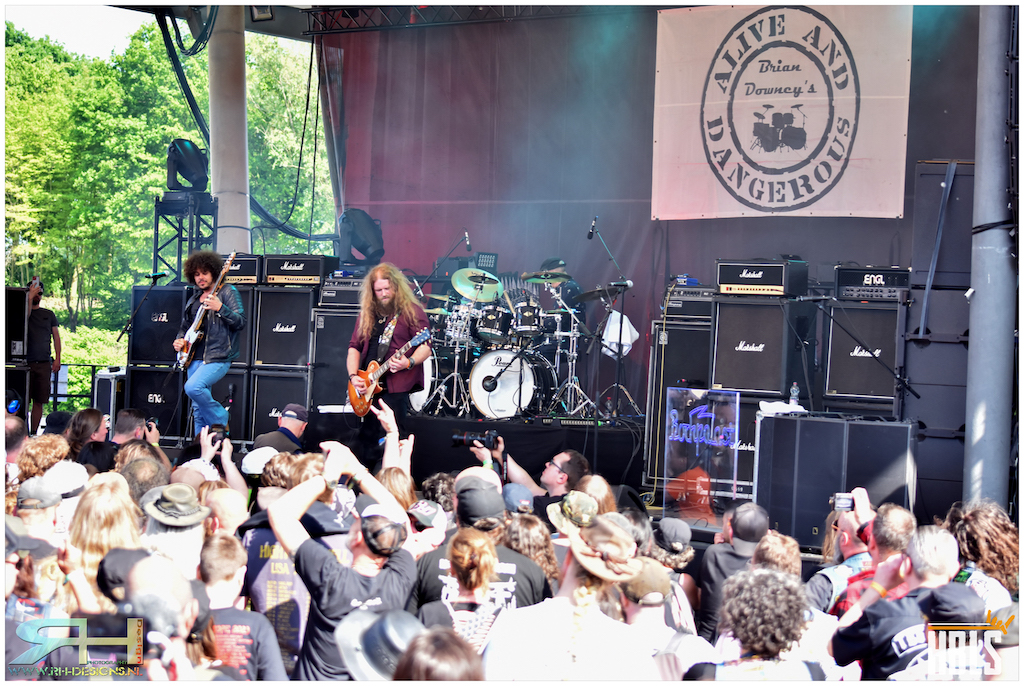 And speaking of rock legends. The next act on the line-up is none other than Brian Downey´s Alive And Dangerous. This band, of course, was founded by the now 72-year-old Brian Downey [Thin Lizzy]. He has gathered a fine group of musicians around him with whom he [by all means!!!] fires a hefty set of Thin Lizzy songs at the audience. And they do it with verve!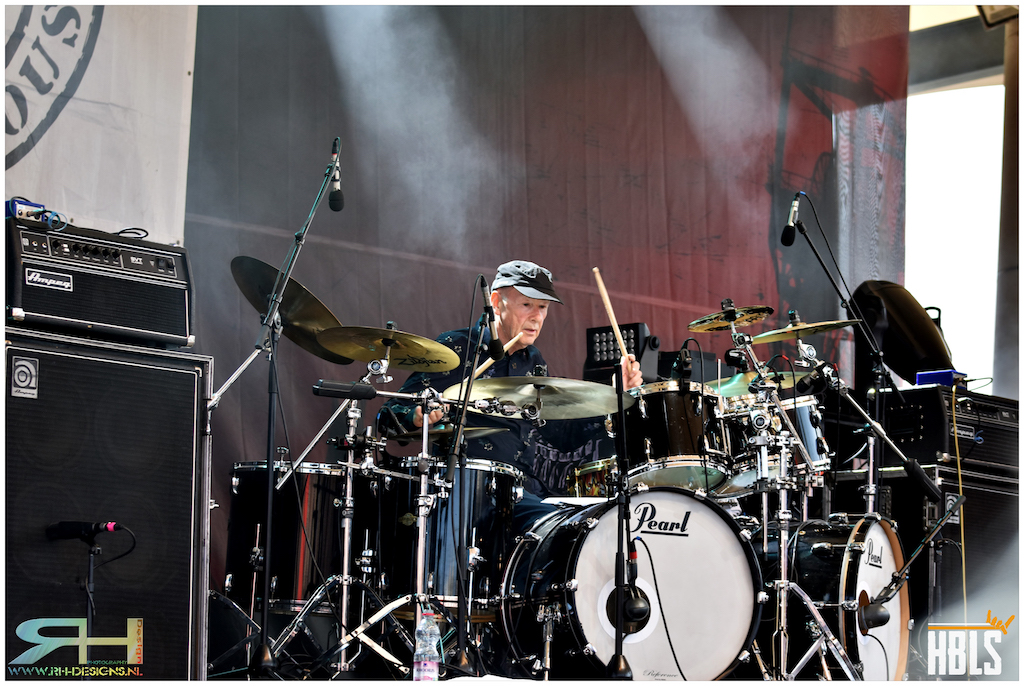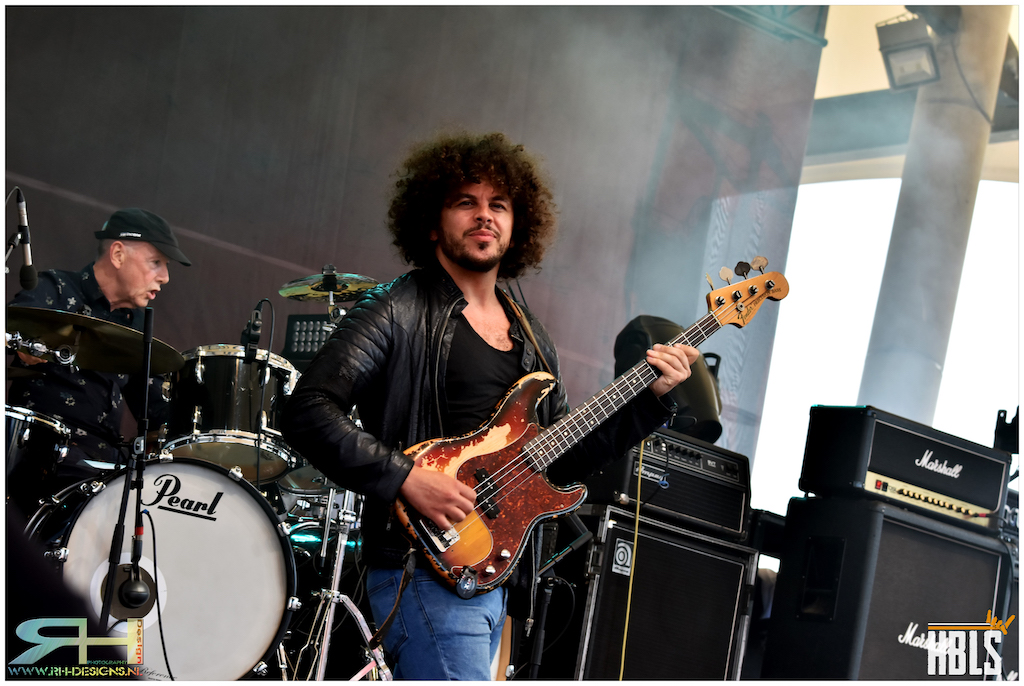 You can't tell that this drummer has already reached a very respectable age, because every beat is perfect. And in terms of set list it is a real treat with songs like ,,Jailbreak'', ,,Rosalie'', ,,Still In Love With You'' and ,,The Boys Are Back In Town''. And besides the thrash violence of the day, also a very welcome variety. Top performance!
NESTOR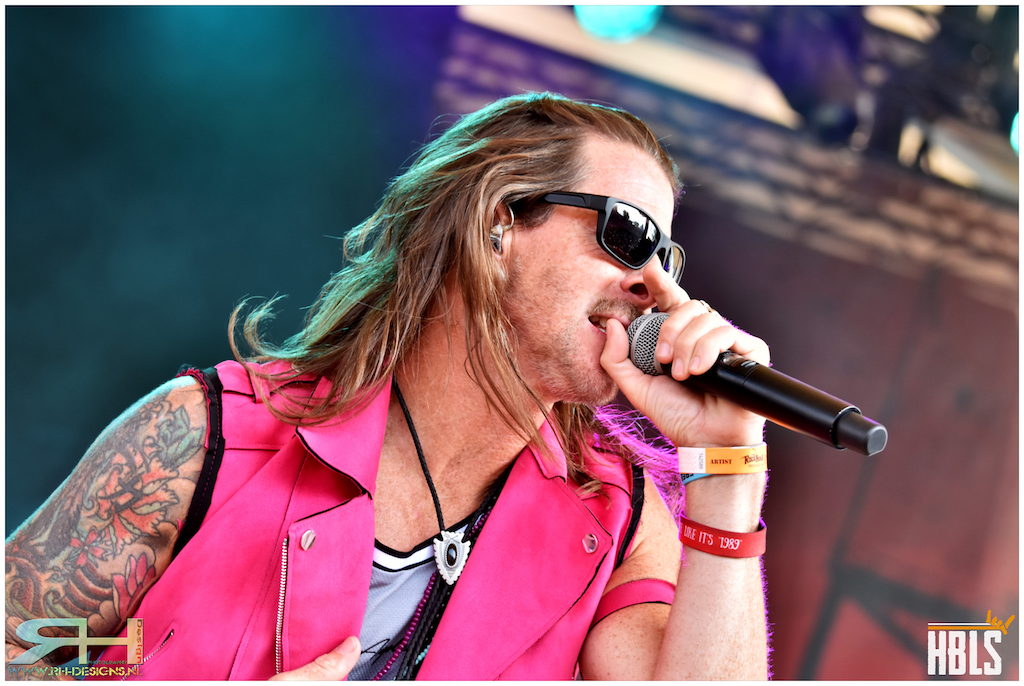 Then it was really the turn of the gentlemen of Nestor, who did move up a few steps in the line-up due to their delay. Although Nestor was originally formed in 1989, their first album `Kids In A Ghost Town' was not released until 2021. Their critically acclaimed first full-length album sent fans on a journey back in time to the 1980s. And as soon as the first sounds of Nestor pop through the speakers, it is absolutely like being transported back into the 80s by a time machine. Their melodic/ glam rock/ stage rock would absolutely have belonged to the top in that era. And even in 2023, the gentlemen have their act perfect. Perhaps even a little too perfectly, as far as I'm concerned.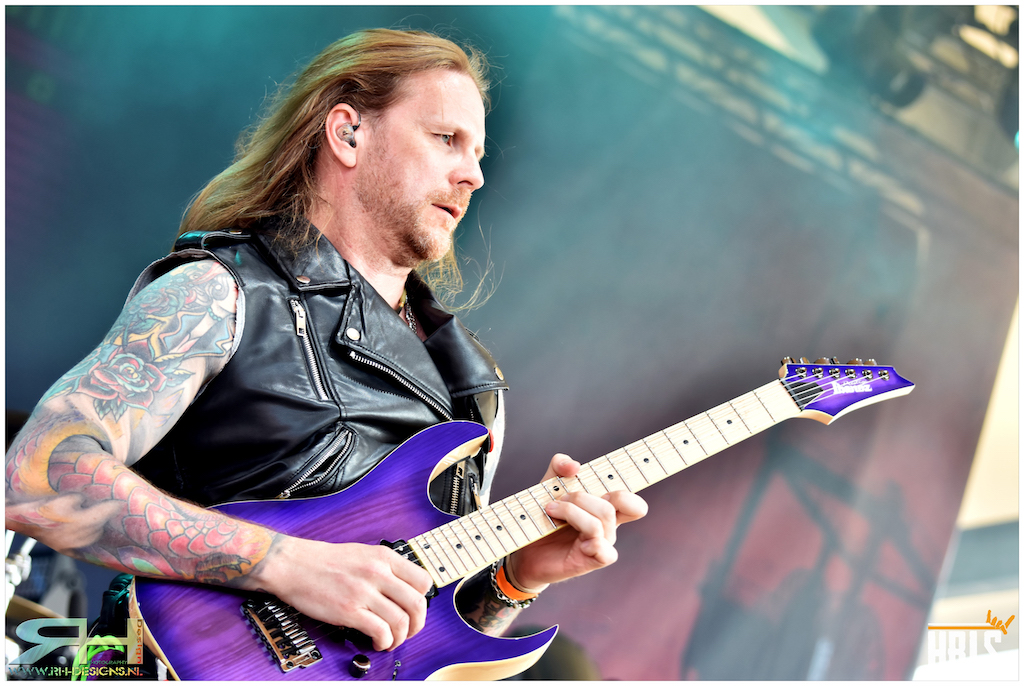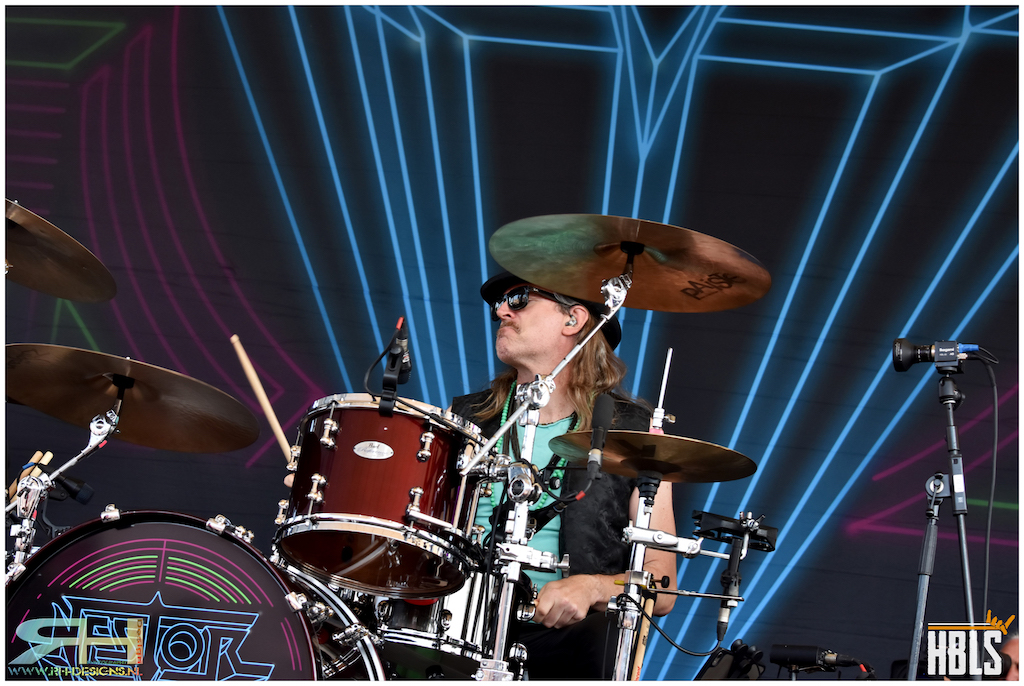 Singer Tobias Gustavsson sings great today, but the female guest singer Louise [Lollo] Gardtman stole the show with her contribution to ,,Tomorrow'' [originally sung by 80s icon Samantha Fox]. Damn, that voice immediately gave me goosebumps. STUNNING!!! And yes who can't appreciate a ballad in the trend of ,,Carrie''!!!! Other than that, Nestor did what they do best, deliver a perfect set of melodic rock. But the ,,I Wanna Dance With Somebody'' [Whitney Houston] cover was not necessary for me. Although here again Louise could join in, which was nice for variation.
SODOM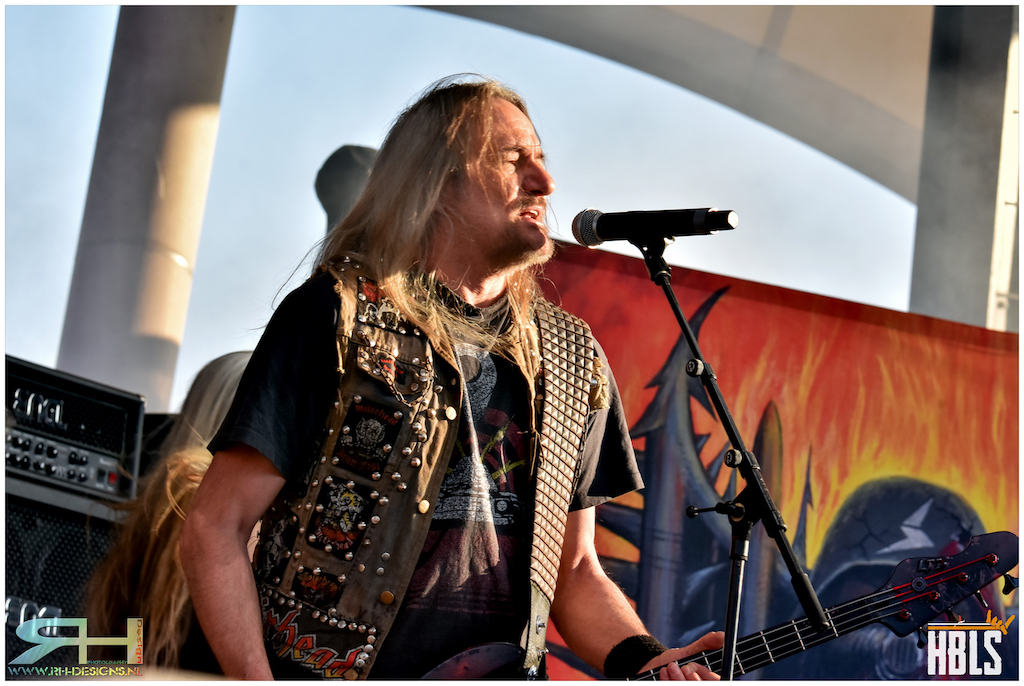 After this melodic break, with Sodom it was really thrash metal again that rang the bell in Gelsenkirchen. Herr Tom Angelripper und seine Jungs is another band that has been active since the early 80s. Sure, bandleader Tom is the only original band member, but that does not take away from the fact that the gentlemen are banging with a power as if they are giving their first performance. They clearly look and feel like it.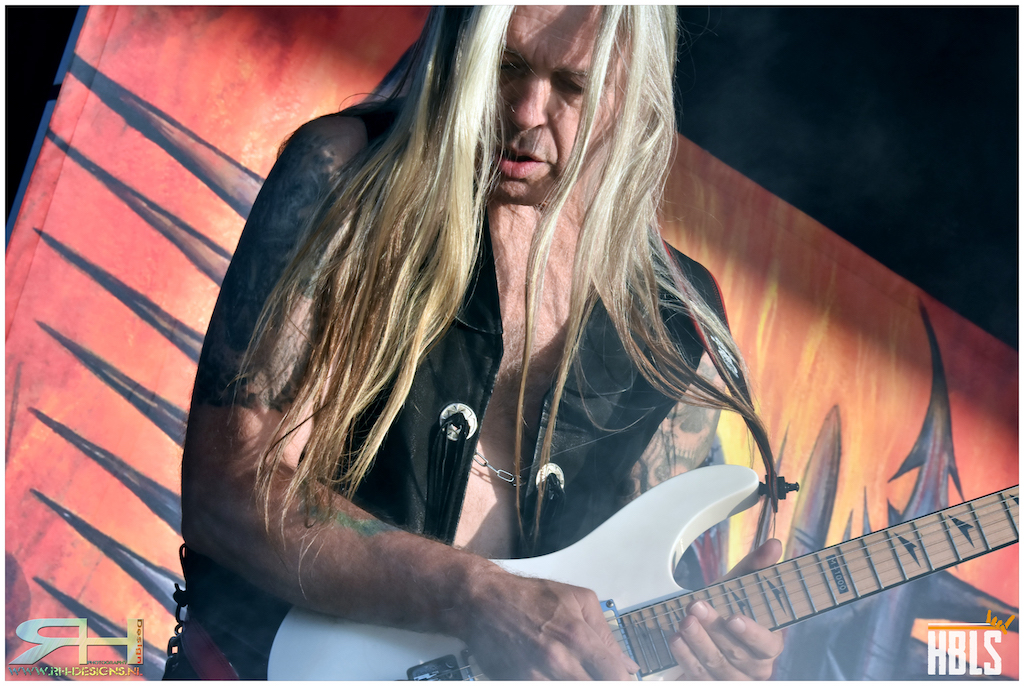 And although I can appreciate a good pot of thrash metal, their set was just a little too much for me, because I missed the variety in the dynamics of their songs. Anyway, the audience seemed to have less of a problem with that. 
TESTAMENT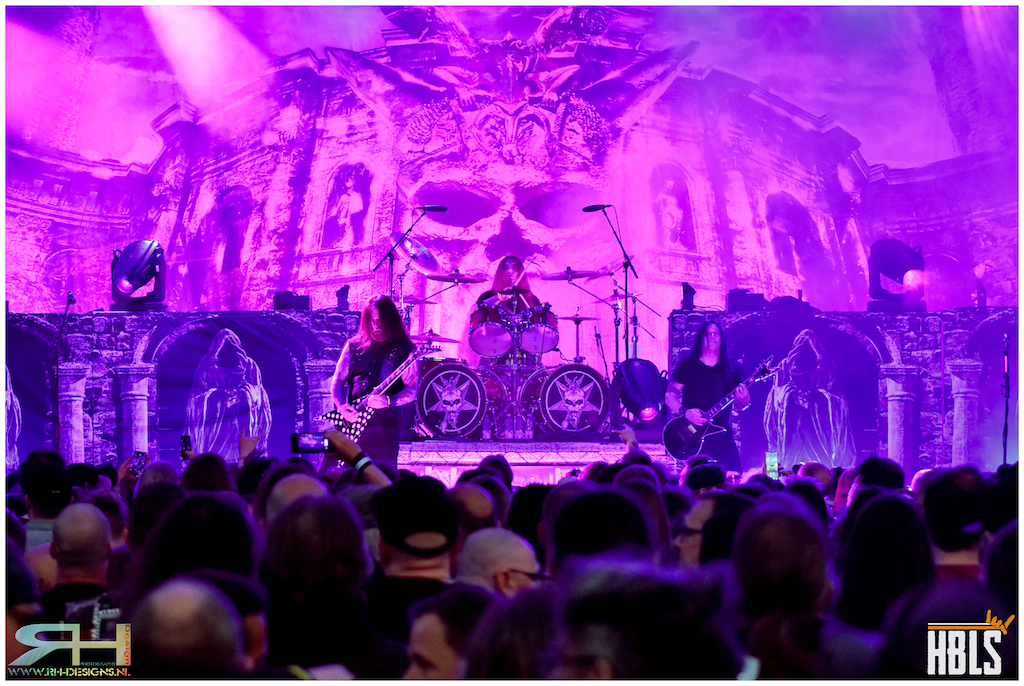 Around 9:30 p.m. the mighty Testament would take the stage. I have seen these Bay Area thrashers at work many times over the years and I think that these guys are certainly not inferior to the Big 4. Unfortunately, star guitarist Alex Skolnick was temporarily replaced by ex-Machine Head/ now Vio-Lence guitarist Phil Demmel, due to family circumstances, shortly before the start of this tour. Whether that is also the reason why WDR Rockpalast was not allowed to broadcast this show I do not know of course, but I think it may have had something to do with this.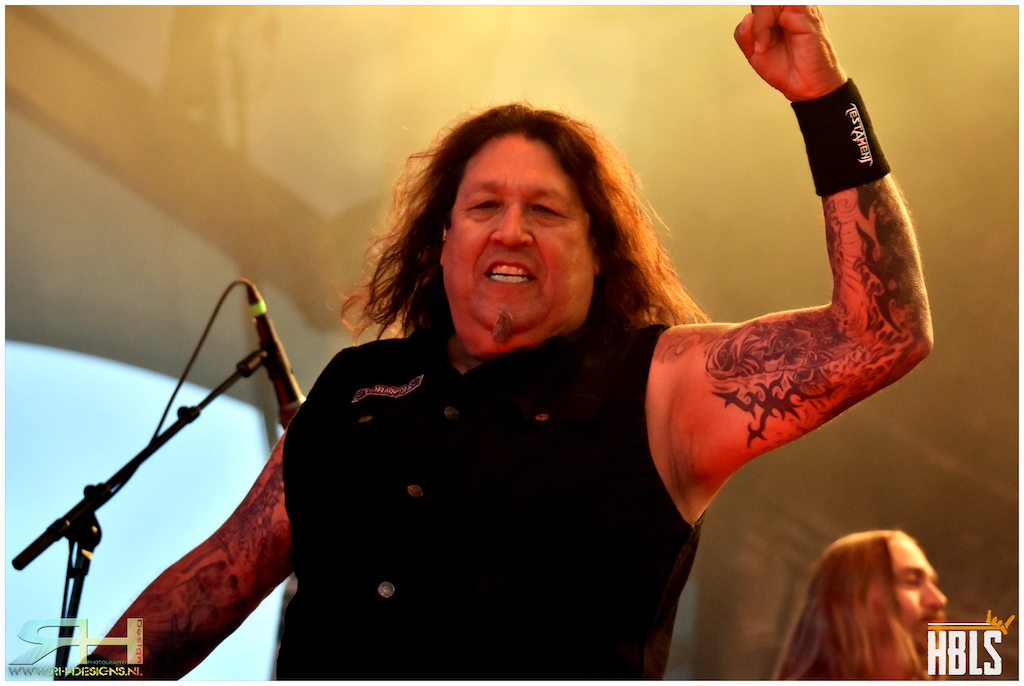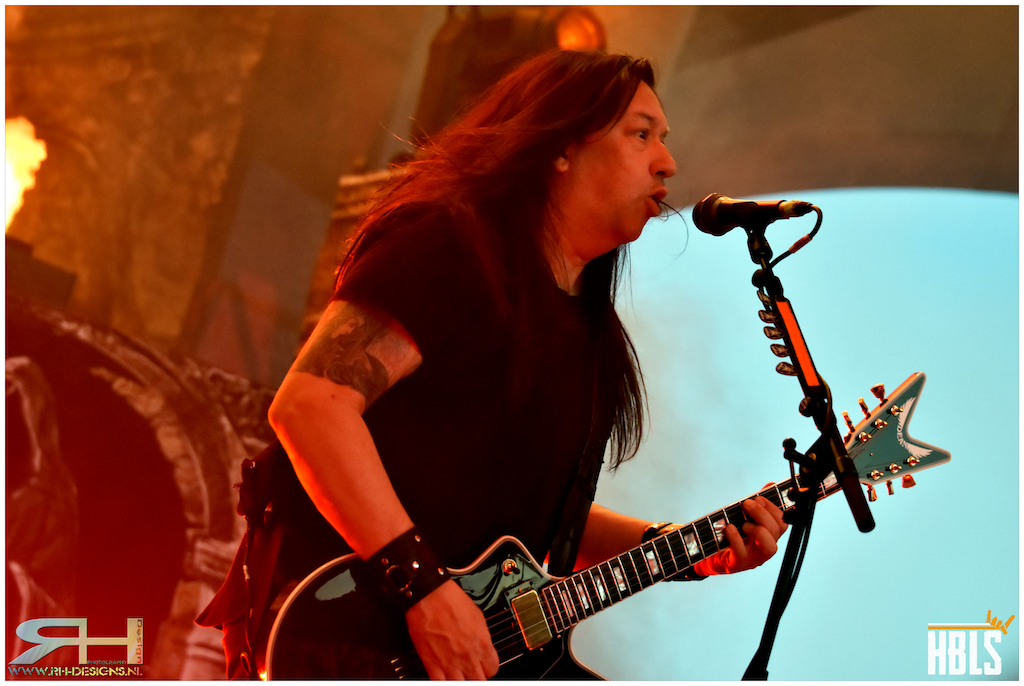 What is striking, however, is that the sound of Testament was not particularly good [to say the least]. Especially in the beginning, it sounded like the mixer did not know how to find the volume knob and vocalist Chuck Billy could not be heard well at all in the mix. Only now loud LOUDER shouts from the audience (who were clearly not happy about this) between songs, the sound suddenly became too loud!!! And especially the drums were extremely loud in the mix. Too bad, because the band was really doing their best to make it a party.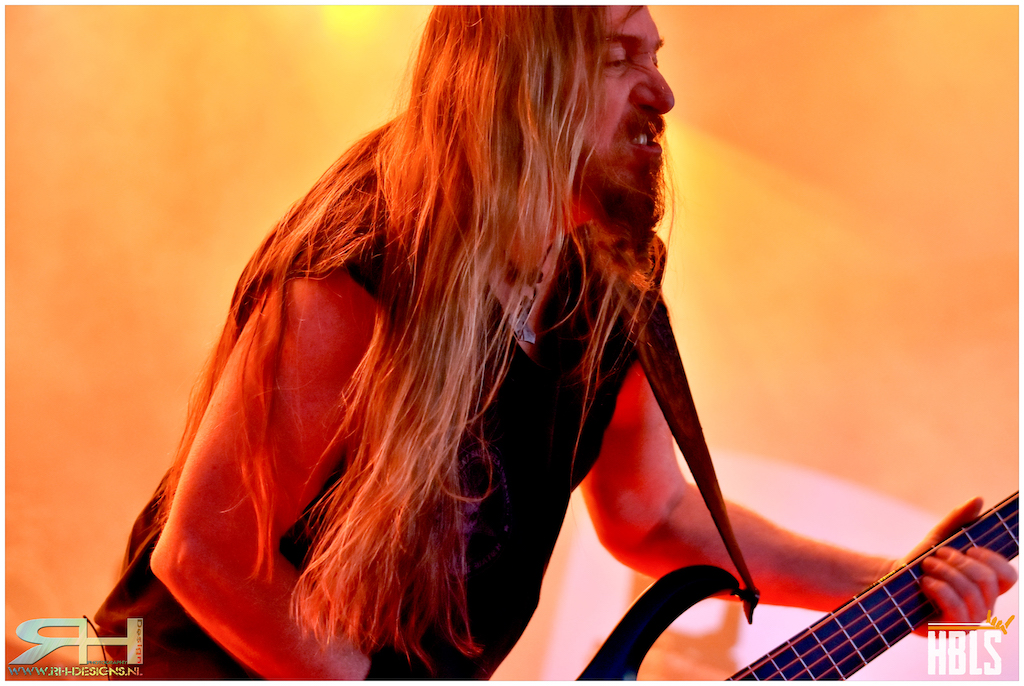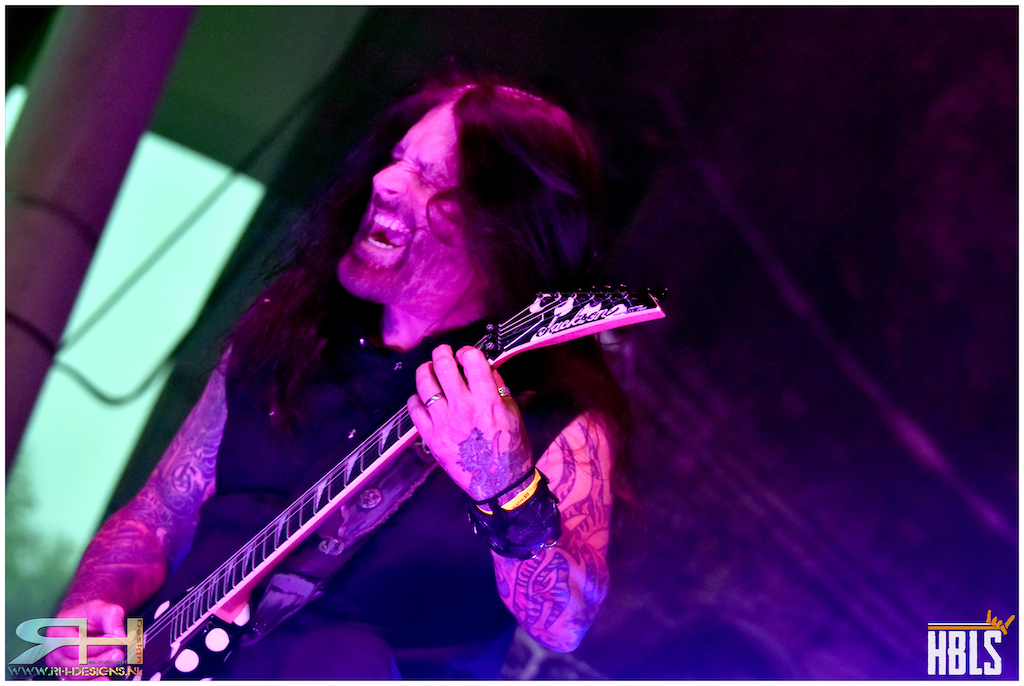 With classics like ,,The New Order'', ,,Over The Wall'' or ,,Disciples Of The Watch'' you would expect nothing less than a full blown thrash metal Party. Now unfortunately I found it a bit cowardly, but I throw it mostly on the last-minute change of the line-up for these tour dates.
ROCKHARD FESTIVAL 2023 – THE CONCLUSION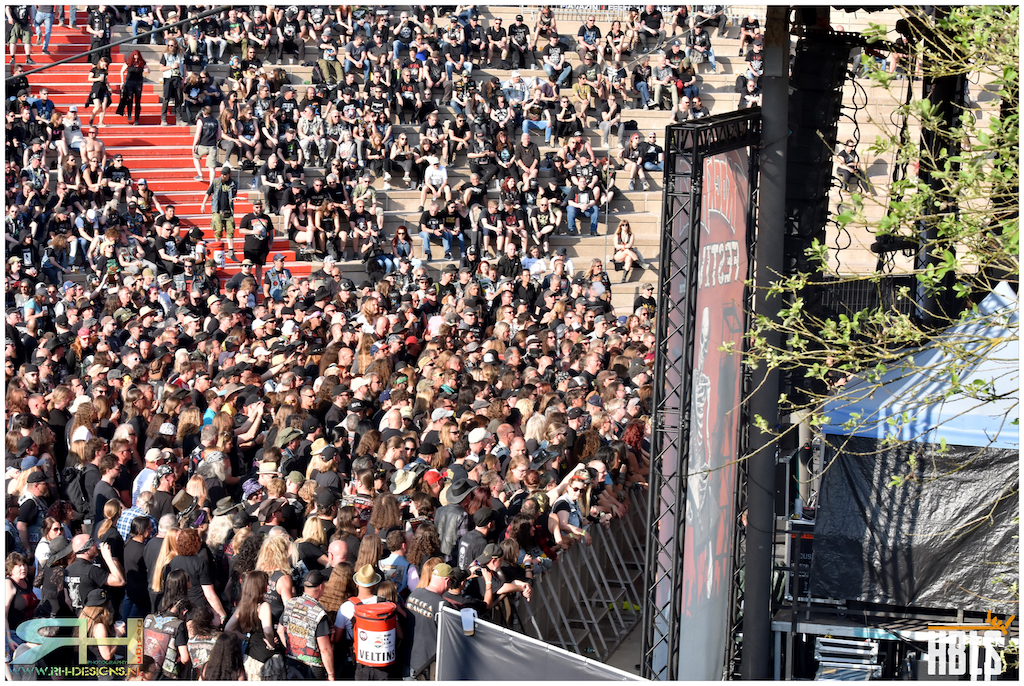 Anyway, it was a lovely day in sunny Gelsenkirchen, with nice atmosphere, beautiful location, nice people, bands of all kinds of genres, quite a few merch stands and of course Deutsche hospitality with plenty of food and drinks. Rock Hard Saturday was therefore a great day and for those who have become curious about the performances or the performances of the other days. 
Take your time to watch the beautiful registrations of WDR Rockpalast HERE
All photos by Raymond Helebrand