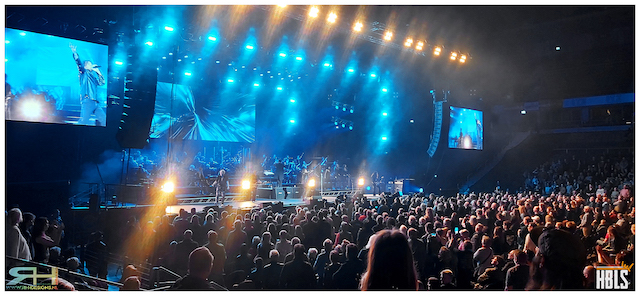 Live | Rock Meets Classic 2023 – Rudolf Weber Arena – Oberhausen [DE]
25 April 2023
On Tuesday, April 25, Rock Meets Classic was a guest at the Rudolf Weber Arena in Oberhausen, Germany. The last of a total of 10 concerts this company would perform this year. This year is Rock Meets Classic's 30th appearance in Germany and thus in all respects a keeper on the agendas of both audiences and artists. Also, for this edition there is a sizeable orchestra (I estimate about 50) present, the so-called RMC Orchestra led by conductor Mario Gebert. In addition, the RMC band this year consists of Alex Beyroth [Guitar], Tom Naumann [guitar], Lisa Müller [keys], Alex Jansen [bass], Michael Ehre [drums] and the RMC choir consists of Sacha Krebs, Sarah Fox, Gabriela Gunčíková and Giorgia Colleluori.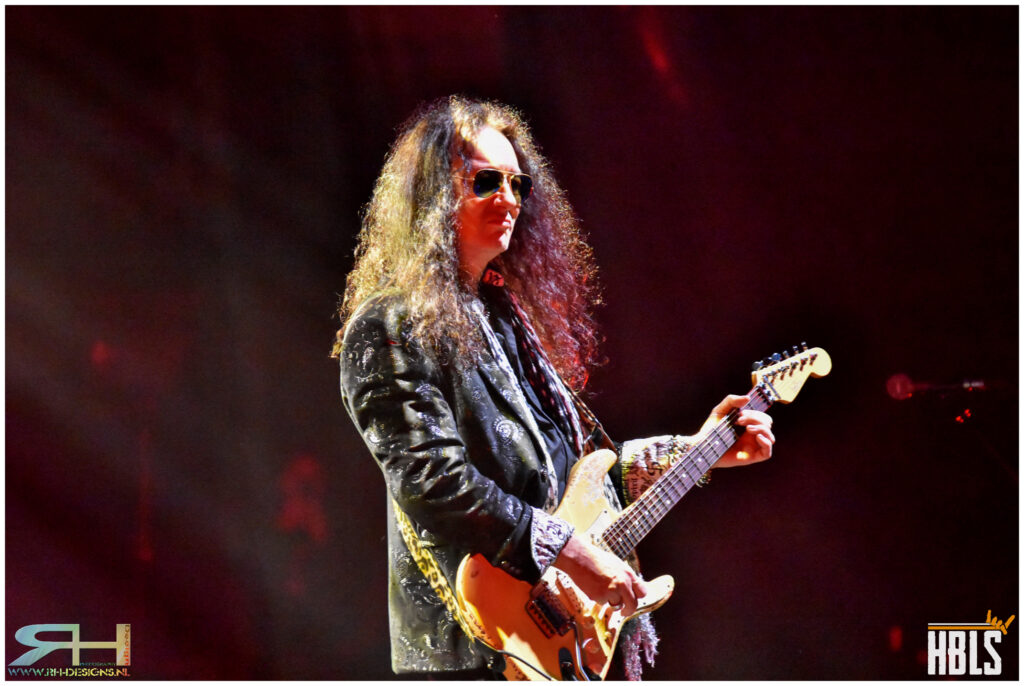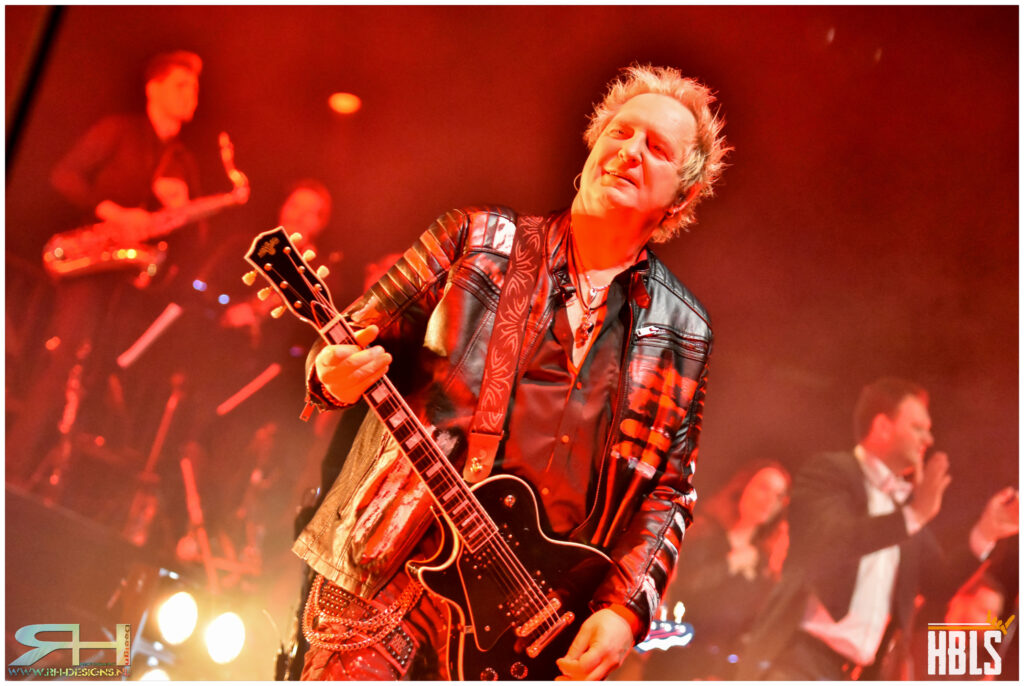 ROCK MEETS CLASSIC – THE GUEST MUSICIANS
The list of guest musicians, who are on the bill this year, is nothing short of being impressive again and promises in advance to be a finger licking performance. Joey Tempest [Europe], Dee Snider [Twisted Sister], Mick Box & Bernie Shaw [Uriah Heep], Maggie Reilly [Mike Oldfield], Ronnie Romero [Rainbow] and Mike Tramp [White Lion]. However, we are missing one person on the stage on this year's tour and that is Mat Sinner, for the first time in the history of the annual Rock Meets Classic series, the RMC-initiator unfortunately could not be there himself due to circumstances.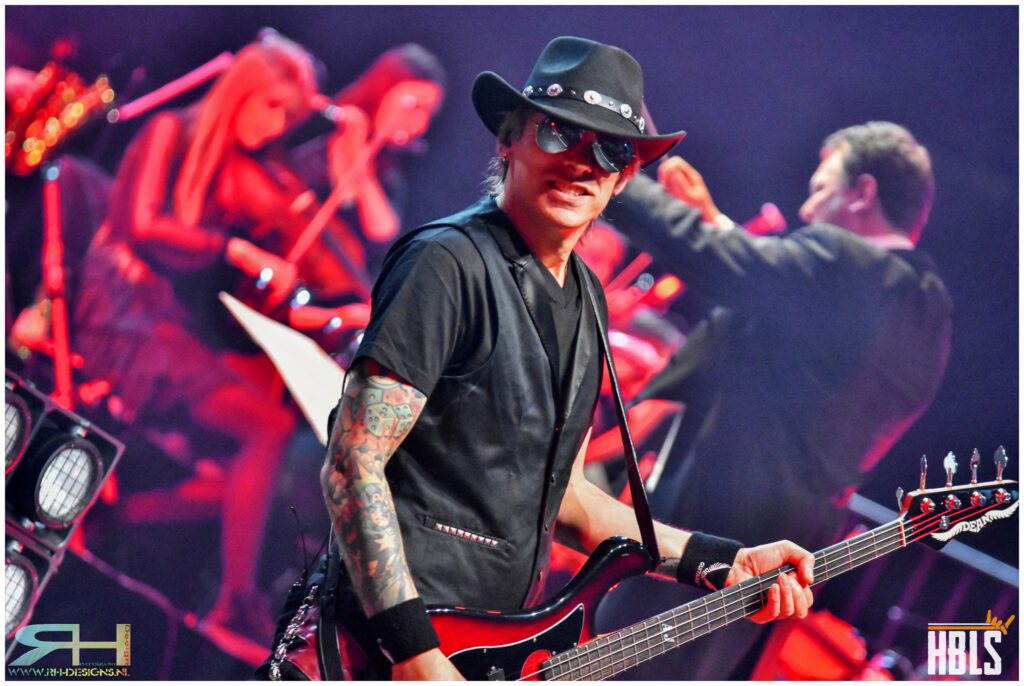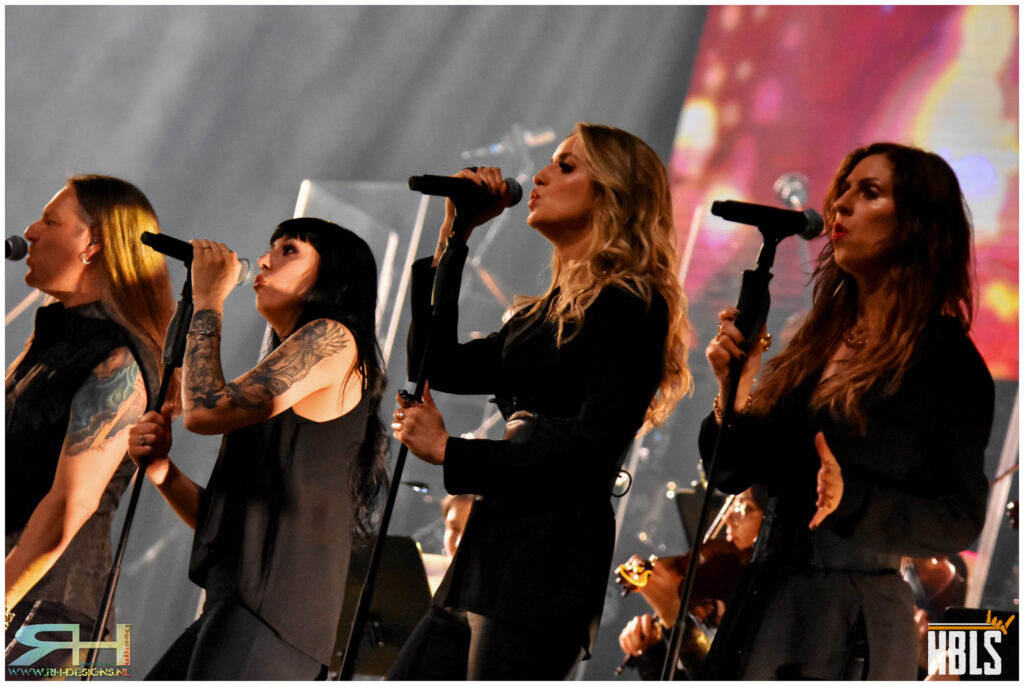 Of course, as really every year, there was attention to detail in terms of stage construction. The orchestra was clearly visible on a stage built in steps. Drummer Michael Ehre sits nicely in the middle at the highest spot on the stage. Conductor Mario Gebert has his spot at the front, with to his left Lisa Müller's keys and to his right the RMC choir. In front of that is the workplace for the RMC Band and guests. No matter how you were seated everything is easy to follow on 3 large video screens and the light and pyro show is impressive. The sound [not entirely unimportant] was in one word: top!!!
MIKE TRAMP
Where quite a few shows of this tour were completely sold out in big arena's like, for example, the Olympiahalle in Munich, the caravan in Oberhausen had to do with a smaller audience [an estimated 2.500 visitors], but that was solved nicely by placing the stage further to the front of the hall, which still gave it a well-filled feeling. However, that should not spoil the fun for the insane show that the attendees were allowed to see and hear today.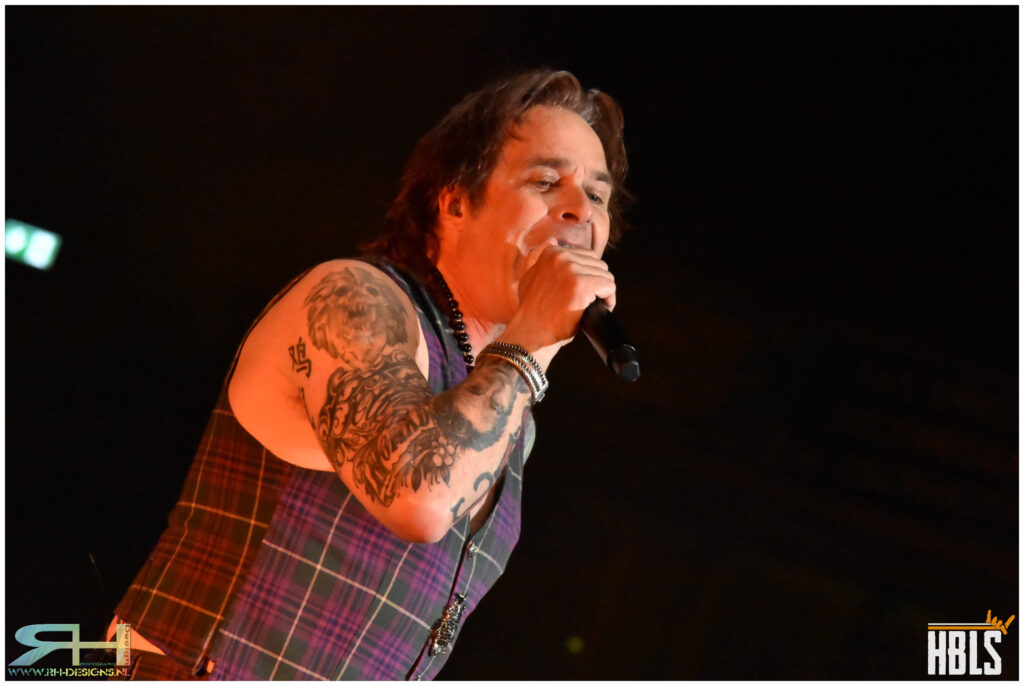 The show began with two Queen songs, performed by the band, choir and orchestra. Lead vocals were excellently done by chorister Sascha Krebs. ,,Tie Your Mother Down" and ,,I Want It All" are therefore excellent classics to kick off this evening and get everyone warmed up for the first guest performance of the evening. That is none other than Mike Tramp. The man is in high spirits and his voice is in great shape. So we get to enjoy excellent versions of White Lion classics ,,Tell Me'', ,,Broken Heart'' and ,,Radar Love''. Okay, with ,,Radar Love'' we are of course talking about a true Golden Earring classic, but it is also well known for its White Lion version.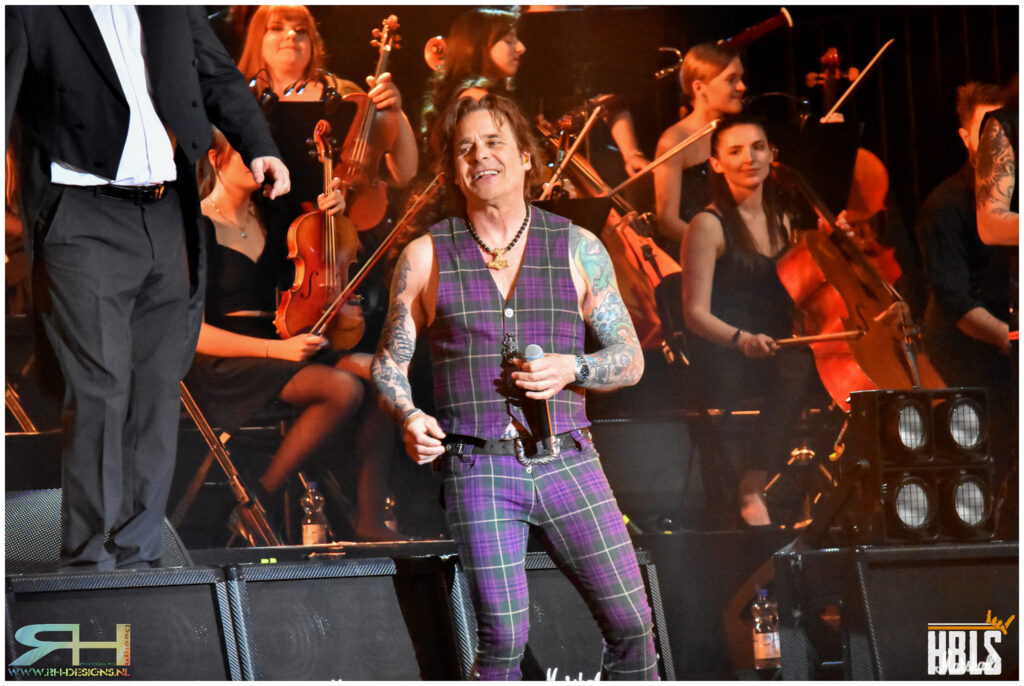 Mike takes the time to share a dream with the audience, his dream from the 80s, a dream he incorporated into the song ,,When The Children Cry''. A dream about global peace, and with everything going on in the world right now, he could only conclude that this dream did not come true. What did come true was the fact that he still makes music to entertain people. A nice intro to a beautifully orchestrated version of ,,When The Children Cry''. The first goosebumps moment of the evening as far as I'm concerned.
RONNIE ROMERO AND MAGGY REILLY
Credit to Ronnie Romero for keeping this momentum going. Of course, we know Ronnie from many bands and projects in recent years, such as Lords Of Black, CoreLeoni, Vandenberg, Michael Schenker Group to name a few, but he is/was also the singer in the last Rainbow version we saw on stage. Hence, tonight he gets to perform excellent versions of ,,Long Live Rock 'n' Roll'', ,,I Surrender'' and ,,Since You've Been Gone''. And fair is fair, the man is blessed with an insane set of vocal cords. So, enjoying it is the only way to reflect how good this sounded and the choice of songs is also excellent. All songs from a different chapter of the band, a true tribute to the music of Rainbow.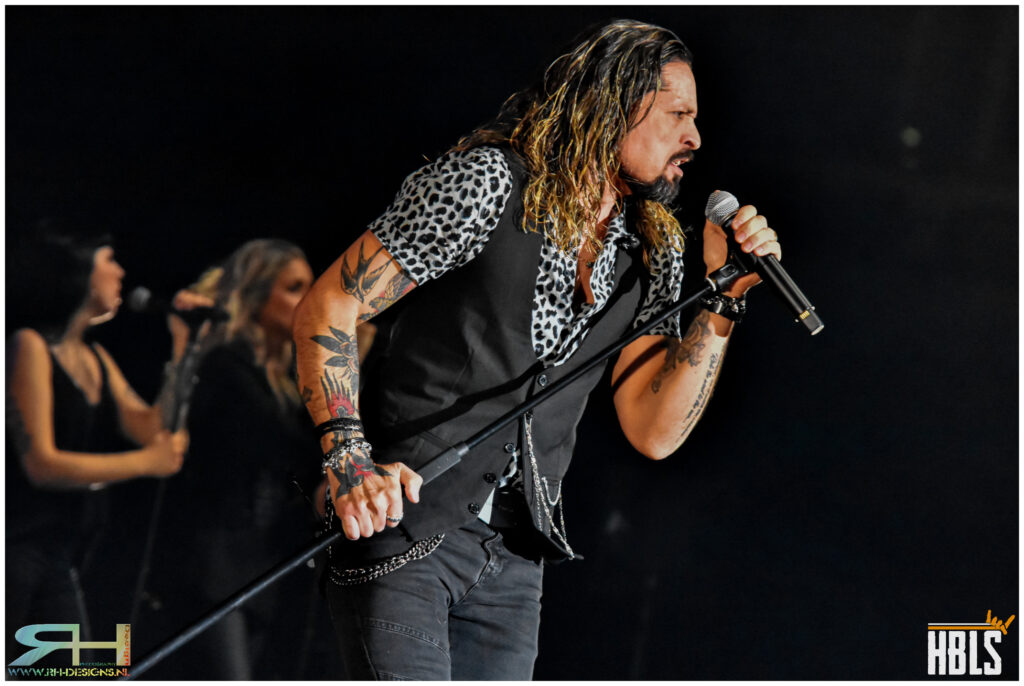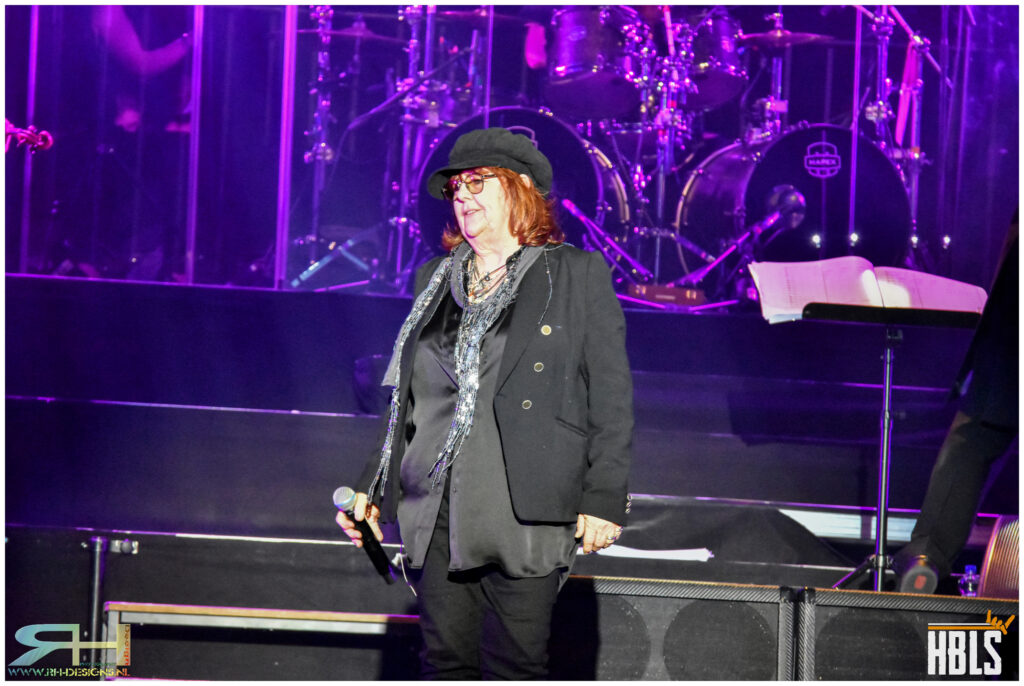 After this ode to rock and roll, we slow down a bit and it is singer Maggie Reilly's turn. Mike Oldfield's music obviously is something completely different compared to that of the first guests, but it fits surprisingly well and also provides the necessary variety. These songs I think everyone also knows, ,,To France'', ,,Moonlight Shadow'' and the Maggie Reilly song ,,Everytime We Touch'' are performed beautifully. Maggie's voice has some trouble working and she jokes about it by comparing herself to Bonnie Tyler. This lady has had to compromise a bit on her vocal performance, but together with the entire RMC crew she is still a welcome act this evening.
MICK BOX, BERNIE SHAW AND DEE SNIDER
Then it's up to born artists Mick Box [75 years] and Bernie Shaw [66 year] to set the venue on fire again. And they do so impressively. The men may not be the youngest anymore, but they still have a fire in them that many of young artists do not have. Just awesome!!! ,,Free Me'' is the prelude to the Uriah Heep set of the evening. The keyboard intro of ,,July Morning'' announces the coming fireworks and with ,,Easy Livin''' and ,,Lady In Black'' the roof goes off the arena. What a solid performance this duo manages to put on together with the entire RMC crew. The audience can no longer be kept in their seats and goes completely wild. Another highlight and for me personally, perhaps the most surprising act of the evening.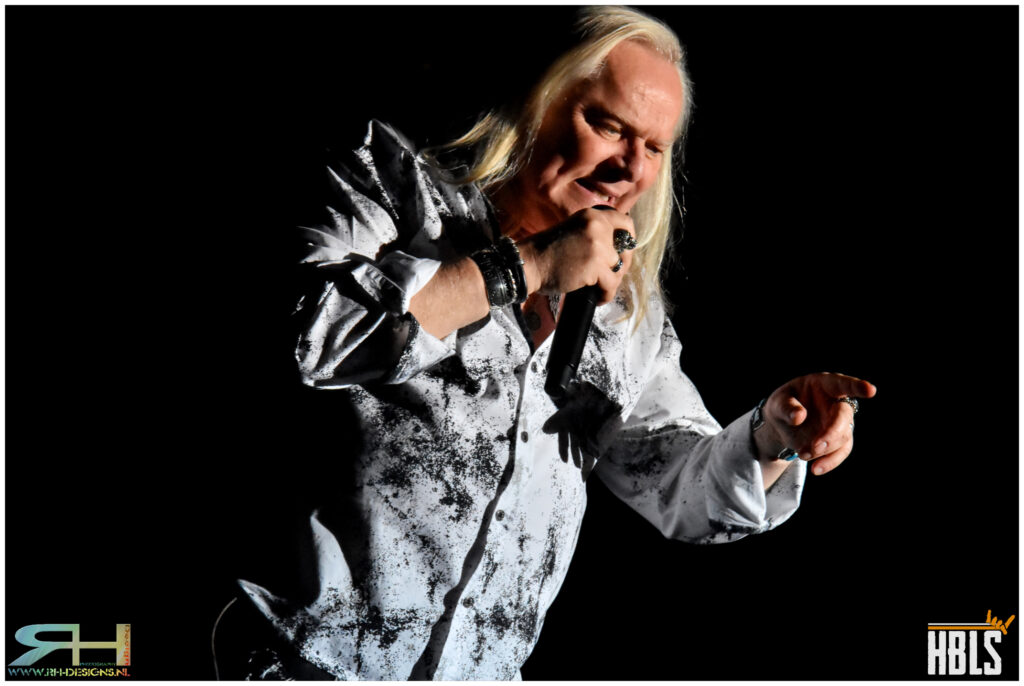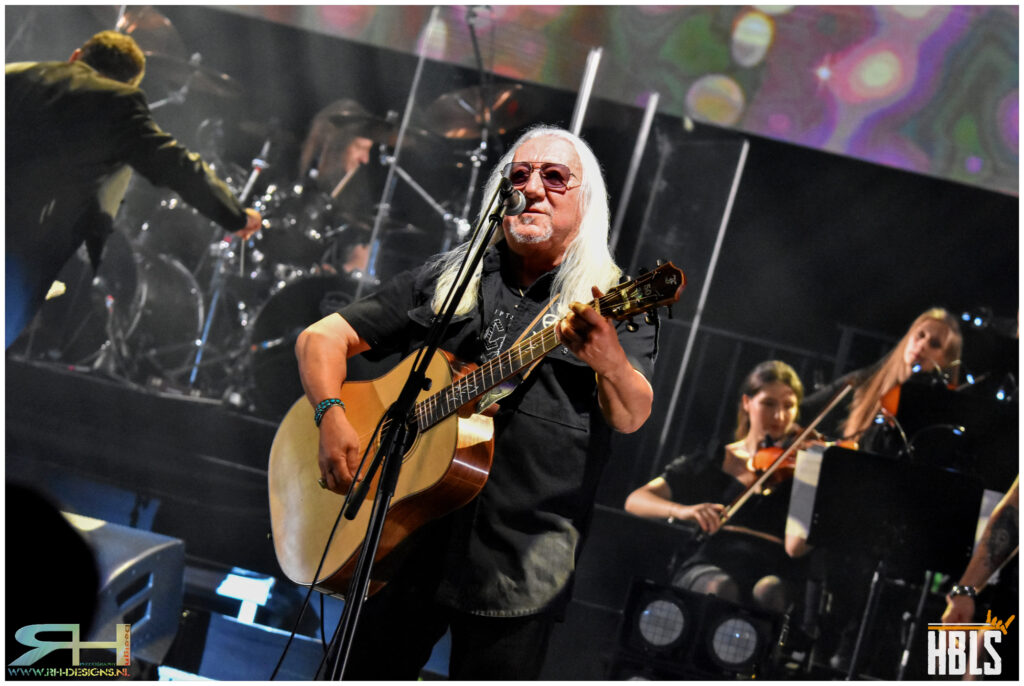 Then it was time to welcome none other than Dee Snider to the stage. This man needs little introduction and there is nothing to suggest that he has surrendered any of his explosive stage performance. This man has an on button and once you turn it on there is no stopping him. Whether solo, with Twisted Sister, or now with the RMC crew, Dee always delivers!!! His 68 years of age doesn't change that and as the Twisted Sister classic always told us: YOU CAN'T STOP ROCK AND ROLL!!! So as far as I'm concerned, Dee is the epitome of a rock and roll front man. His set starts with ,,We're Not Gonna Take It", which immediately causes the entire arena to fire up again.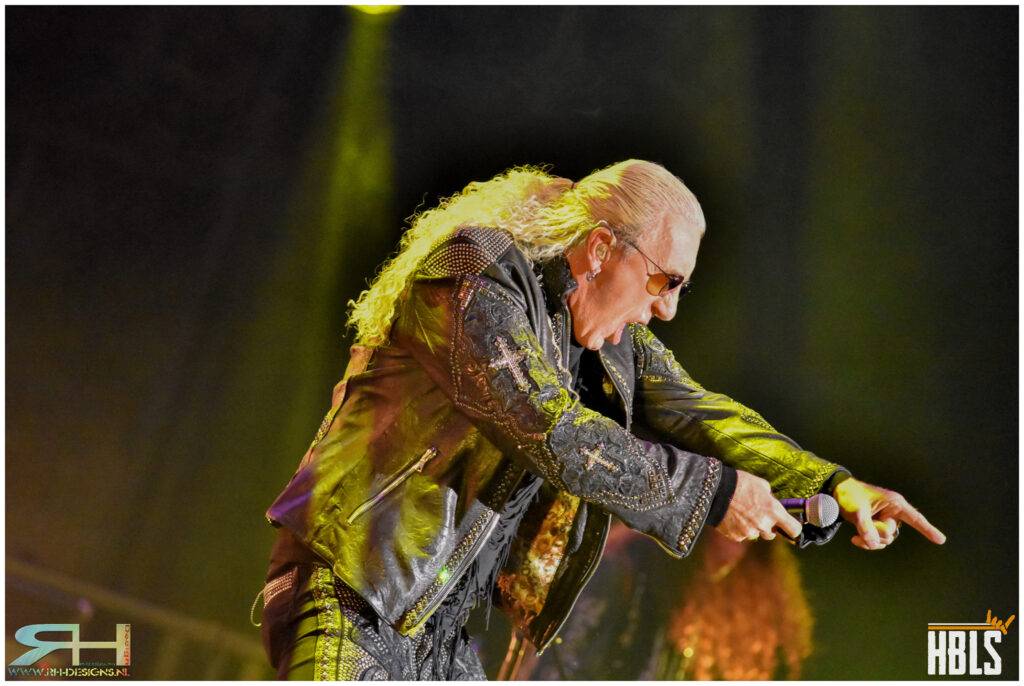 A MOMENT OF HONOR
After that, however, Dee creates silence and goosebumps with his speech. He asks to turn off all the stage lights and asks the audience to light the arena with their cell phones. The next song ,,The Price'' is dedicated to deceased Twisted Sister drummer A. J. Pero. However, not only to him, Dee asks us to reflect on a whole host of artists who have left us far too soon. Amongst others, Bon Scott, Kurt Cobain, Ronnie James Dio, Rick Parfitt, Jimi Hendrix, Steve Lee and more pass by on a big screen during ,,The Prize''. What a great tribute to these musical heroes andefinitely a memorable moment.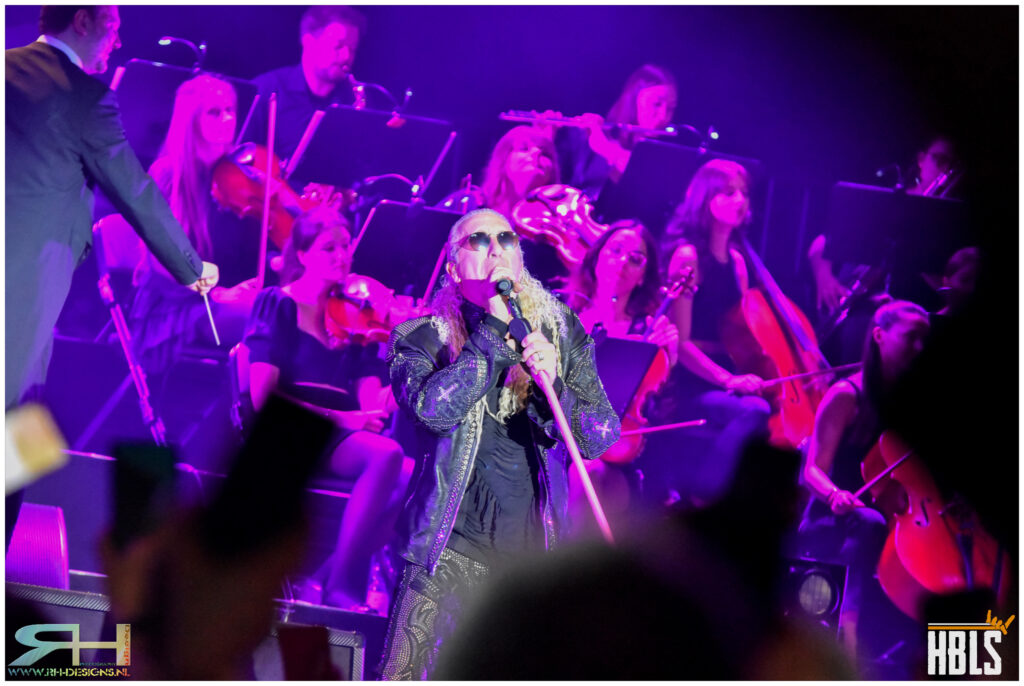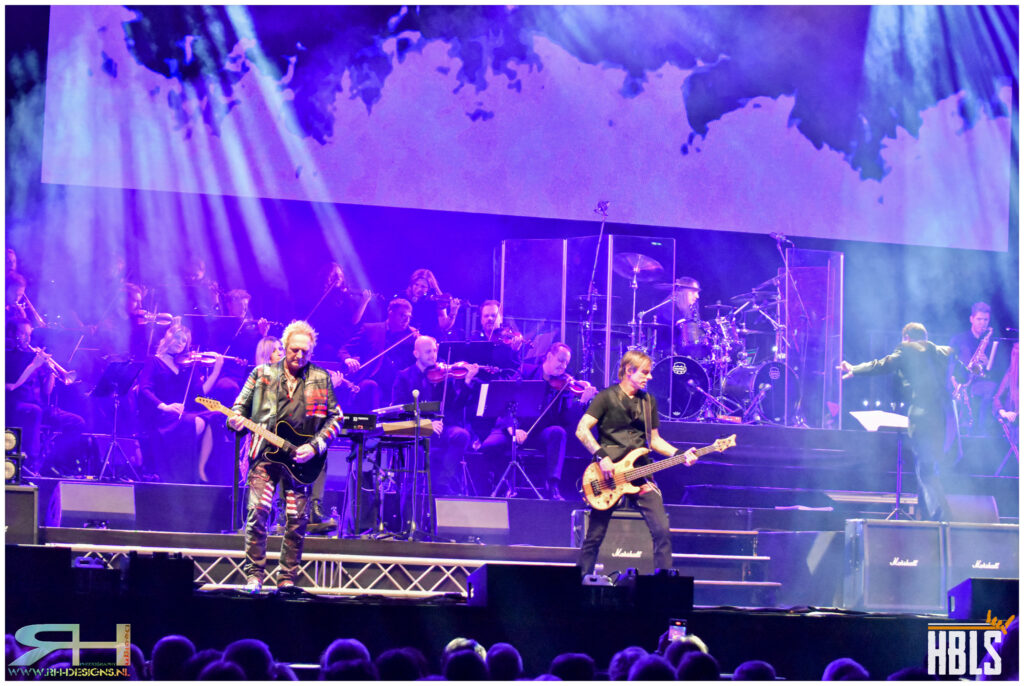 But Dee would not be Dee if he did not throw in another story of the night before, were someone did think he was Joey Tempest!? Needless to say, what his reaction was. Even better, moments later he was mentioned to be Jon Bon Jovi!! To this he has not responded at all, which was probably for the best. Then he turns the arena upside down again and he does so with ,,I Wanna Rock''. During the song he does that according to tradition with the sing along piece and he does not stop until 90% of the audience is no longer sitting. Because sitting is for people 100 years and older. Just an unstoppable force of nature that man. But he gets the job done!! AC/DC's ,,Highway To Hell'' is the fourth and last song of the Dee 'Fucking' Snider set of the night.
I think it is needless to explain that this is another golden move by Dee and consorts, as the reaction from the audience speaks for itself.
JOE TEMPEST
The thoughts I got during this Dee Snider performance was, "How is Joey Tempest supposed to get over that with his performance?". Well, just by doing what Joey Tempest always does. Putting on an awesome energetic performance. His set starts with ,,Walk The Earth'', then gears up during ,,Ready Or Not''. Joey is also clearly having a blast during this performance and uses every spot on the stage. He, the orchestra and the band are on fire!! During the third song ,,Superstitious'' we can also enjoy a middle section that features Bob Marley's ,,No Woman No Cry'' and one other song [too much information tonight, so I lost the title of that for a moment.].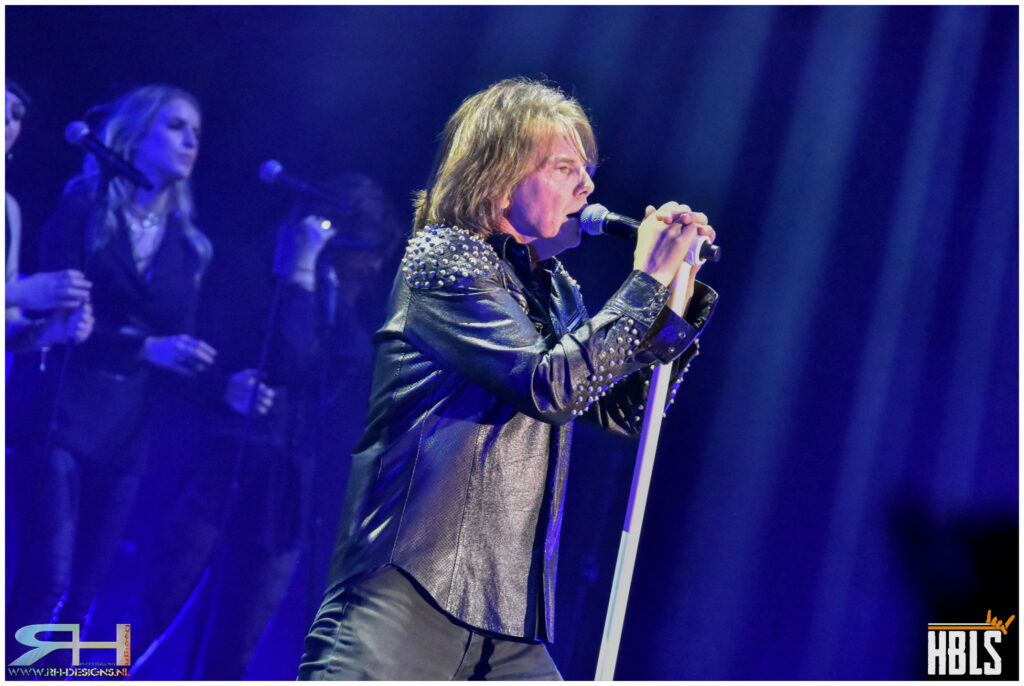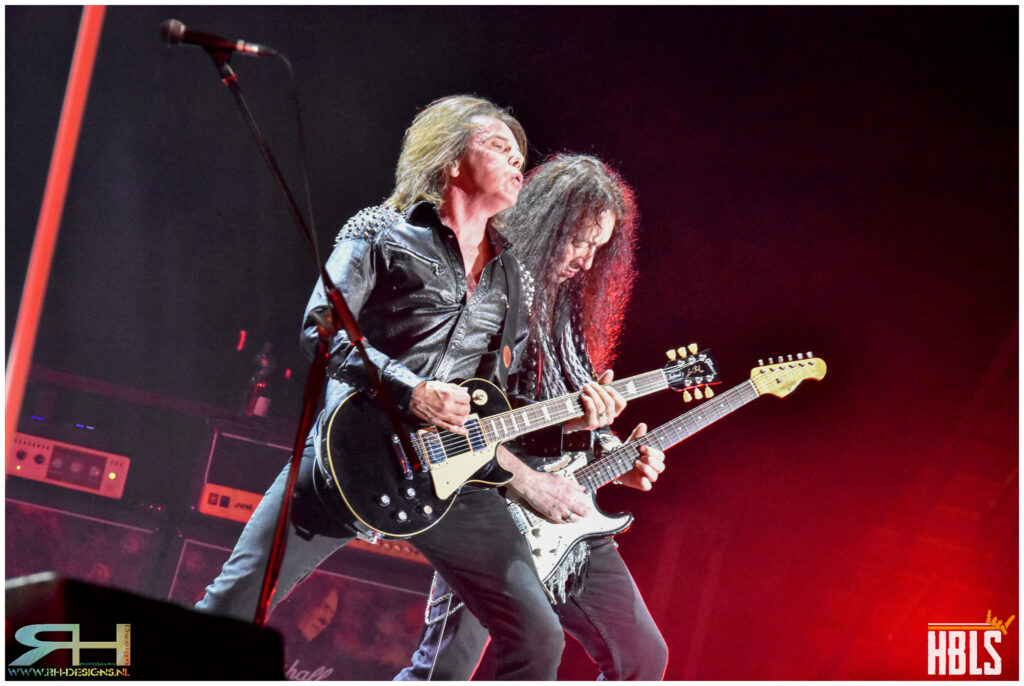 Of course, the mega hit ,,Carrie'' is also featured. During this song, he probably gives a lady in the audience an unforgettable moment, as he grabs her hand and looks deeply into her eyes, while singing the song. This lady probably couldn't have imagined this in 1986, swooning looking at her favorite poster of Joey on her wall, while listening to this song dreaming of him. Then it is time for ,,Rock The Night'' and the audience once more explodes. Kudos to the complete RMC band and especially guitarists Alex and Tom for performing all these great songs and solos. Actually, everyone on that stage was on fire tonight.
ROCK MEETS CLASSIC THE ENCORE
As an encore everyone that performed tonight shows up on stage and all together the greatest Europe hit is performed. I never thought I'd ever hear Dee Snider sing the second verse of ,,The Final Countdown'', but now I have. And, of course, the vocals are shared among all the great singers of the evening and the chorus is sung collectively. By both band and audience. This is of course the perfect final song of this wonderful evening!!!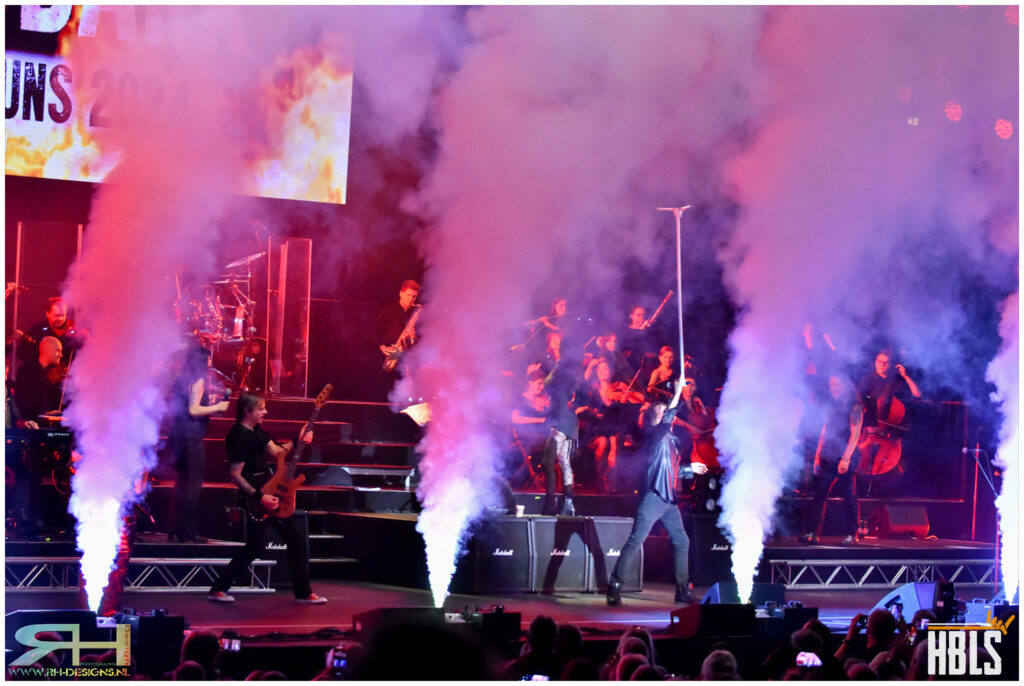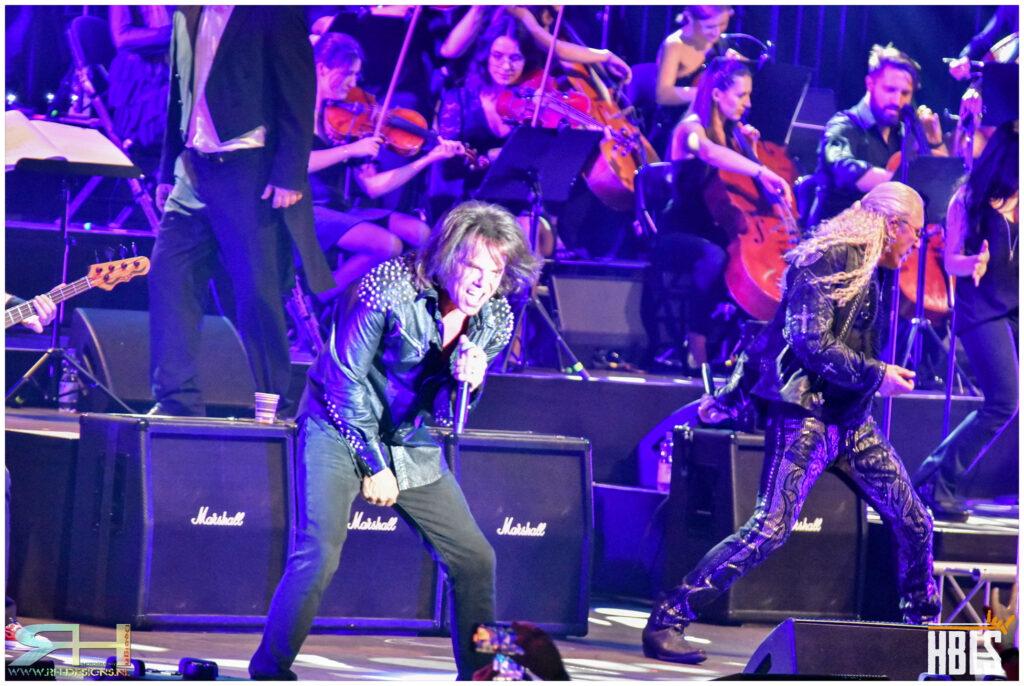 I can only state that it is almost scandalous that there was not a sold-out arena in Oberhausen, because Rock Meets Classic is a true experience. A top concept, with born artists, a great orchestra and great guests. If you are curious now about this show, then you will have to wait a little longer, but Rock Meets Classic will tour Germany again in 2024 and will undoubtedly include some impressive guests. So, grab your chance next year and BE THERE!!!