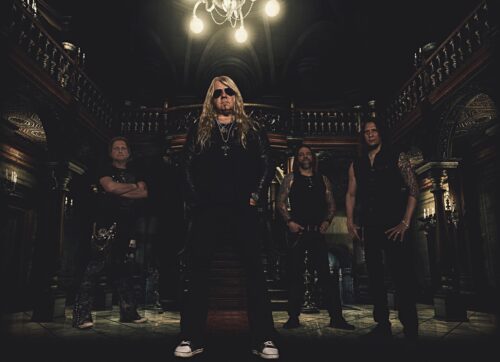 Interview | Tom Naumann – guitarist Sinner
Brothers For Life
Sinner, the German metalband founded in 1982 by bass player, singer and song writer Mat Sinner, is a household name in the metal community. They have just released their 20th studio album 'Brotherhood' . In the absence of the name giver of the band, HeadBangers LifeStyle contacted the equally important guitarist, producer, and song writer; Primal Fear and the Rock Meets Classic series bandmate and, above all, lifelong friend: Tom Naumann.
Because of an undefined illness Mat Sinner isn't able to take part in the usual promotion campaign surrounding every album release. The obvious first question to Tom must be: how is Mat doing and what exactly is wrong with him?
,,All I can say is Mat is doing fine. It's getting better. Regarding what's wrong with him, I don't know, I'm not a doctor. He went into the hospital in May not exactly knowing what was wrong. Everybody says something different, nobody seems to really know, or don't want to say it. Mat is not only a band member, I know him for 40 years, he is a real close friend and seeing him in that position is terrible.''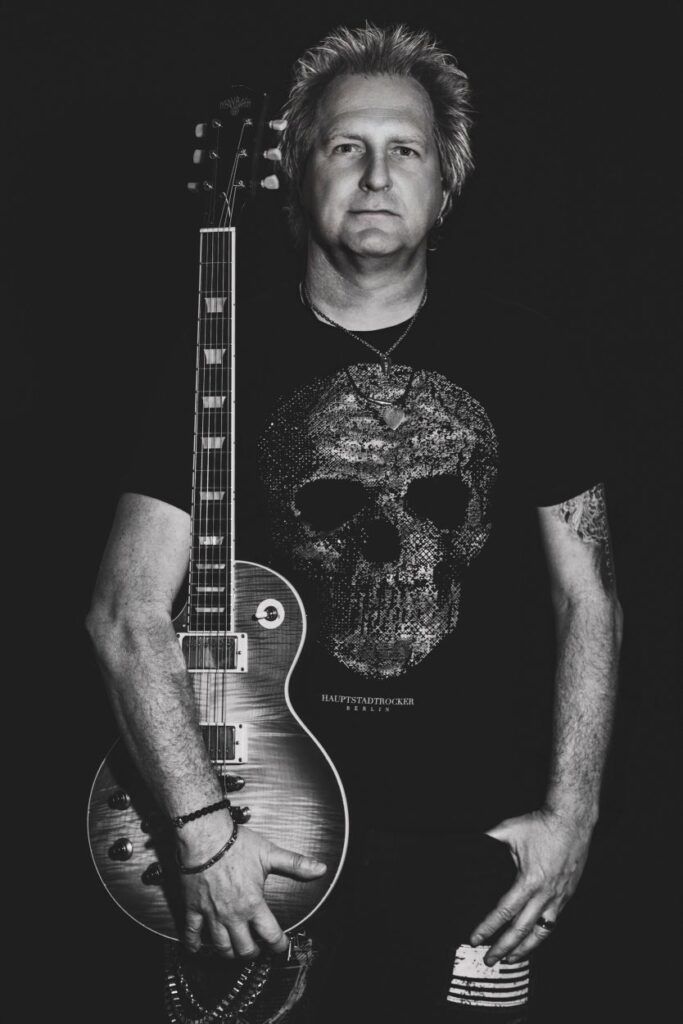 MUSICAL CHANGE
Nevertheless you started working on a new Sinner album.
,,We were not allowed to play live, not even for practice or to meet each other. I met up with Mat at his home in October 2020. We talked about making a slight musical change back to our roots. Back to the albums we made in the 1990s like 'Judgement Day'. So the album should be heavier than the previous ones and with that in mind we started writing songs in November. We were finished with about 10 songs in February/March.
We decided to enter the studio in May, and then the incident with Mat happened, and everything had to be postponed. After a while he called me and told me he fully trusted me and I had to finish the album. I booked the studio, did the drum and guitar recordings and Jacob Hansen did the mix. Mat's bass and vocals were already done on the demo and turned out so good that they were used for the album.''
So things were done completely different this time.
,,For me it is usually only writing songs, come into the studio to record my parts and all other things were usually done by Mat. So for me it was different from before, being in charge and all. It was a challenge, but also fun. It is a heavy load and I was doing things I was normally not involved with from the start, plus booking the hotel, now doing the interviews. I do whatever necessary while Mat is getting better.''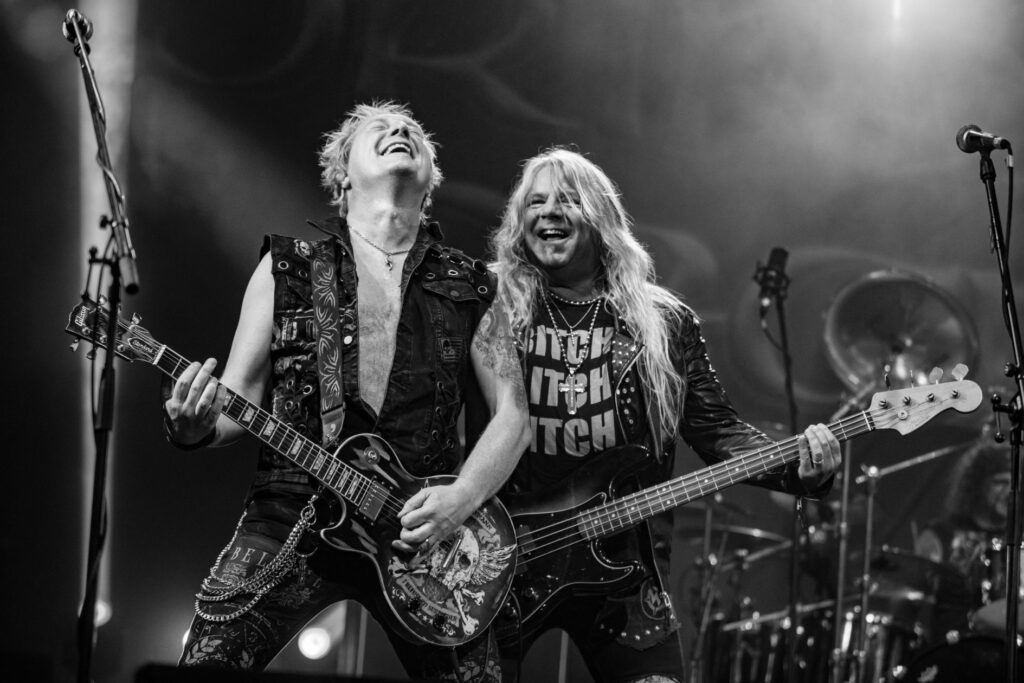 STAYING POSITIVE
Is 'Brotherhood' a collection of songs or is there a theme or something that connects them?
,,Well, the connection is that Mat and I write songs together. When you listen to the lyrics you hear they are about not giving up, staying positive, get up again when you fall and more positive vibes like that.''
When do you decide a song needs a guest and how do you pick them?
,,This idea came from Mat. With Corona we had to stop everything concerning music. As a band we grew closer and tighter. We had so many friends who couldn't work so we decided to help them a little. We used the studio of our tour manager to record so he could make some money, we asked Jacob Hansen again for the mix, Oliver Palotai, keyboardist of Kamelot, Ralf Scheepers, Tom Englund, Dave Ingram [Benediction], Ronnie Romero. They all agreed. Everybody made a great contribution.''
On 'Santa Muerte' there was an important role for Giorgia Colleluori, because she sang half of the vocals. On 'Brotherhood' her role is minimal. How come?
,,The thing is, she still is a good friend but she has her own band and unlucky for us our agenda's didn't match. She was in the middle of recording her own album so she didn't have much time.''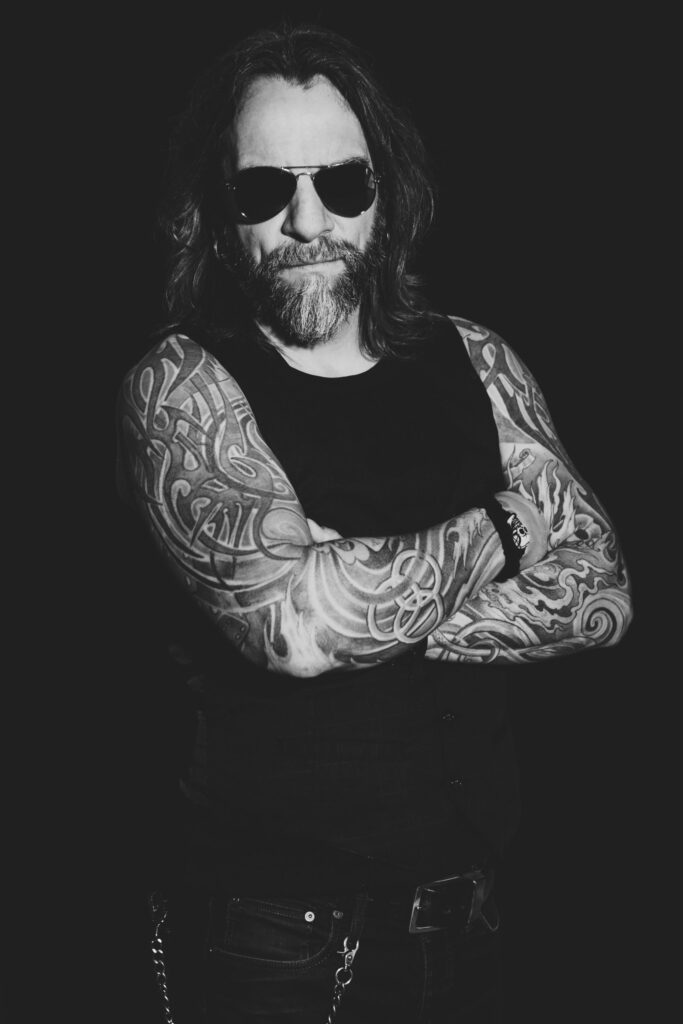 THIN LIZZY
'Brotherhood' is a very divers album. ,,My Scars'' is almost Metallica, ,,The Last Generation'' is gothic, ,,The Man They Couldn't Hang'', very orchestral. ,,40 Days, 40 Nights'' has a big Thin Lizzy vibe, like there is all through the album. Was that the plan?
,,No, that came out naturally. We simply sat down and tried things out. The songs must somehow glue together. These 11 songs are not similar, but the vibe was always there. ,,40 Days, 40 Nights is an original song by Stefan Ellerhorst, guitarist with The Unity. He called me saying he wrote a song for The Unity but it didn't fit. He did sent it over and I wasn't convinced, Mat thought it was not a classic Sinner song. I asked for two days to rework it and it worked. It has this Thin Lizzy ,,Please Don't Leave Me'' vibe, without copying it. The idea was to bring in an orchestra for the middle part when nobody expected it. ,,The Man They Couldn't Hang" is a heavy track with double bass, which is nice for a change.''
Which song was the most challenging for you?
,,That must be ,,The Last Generation''. So many different parts, so many guitars, a total of 16 tracks acoustic, a mount of guitars, the orchestral middle part. All the melodies were played on guitar but then I got the idea to do those on keyboards and contacted Oliver Palotai who agreed to do it right away. It was fun, putting everything together, but it was challenging.''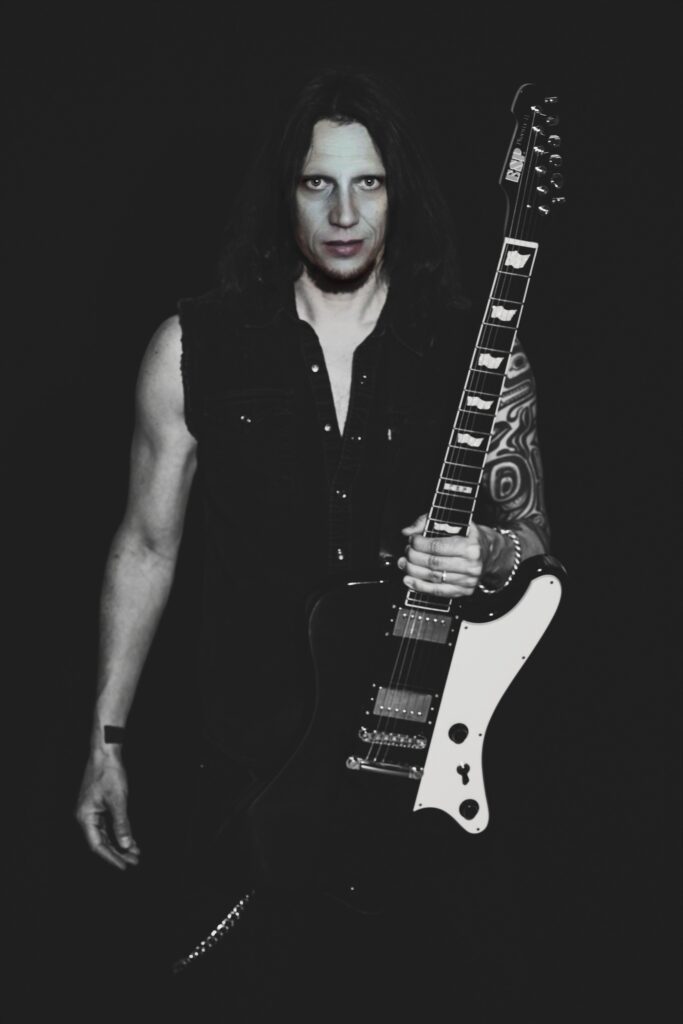 Regarding the album title 'Brotherhood'. Is that about the band or the rock community in general?
,,It is more about the band. We absolutely grew closer. I think friendships between band members are very important. You don't always have to agree with each other. I went in and out and in again but always came back. We not only connect through music but Mat and I are from the same area, have the same favourite football team. And drummer Mark Kullmann plays with Mat in Voodoo Circle so yes, we are all connected one way or another, we are all friends, on and off stage.''
TOURING YES, TOURING NO
The album is released July 15th. Any plans of playing live anytime soon?
,,We'll have to see. It is festival time and everybody who released an album will tour. No idea what will happen later this year. Everything became so much more expensive, sometimes prices doubled. Sometimes people can choose from 5 bands a week, so it must be financially sensible. I hope we can tour but nothing is sure yet. When Mat is better we will talk about touring.''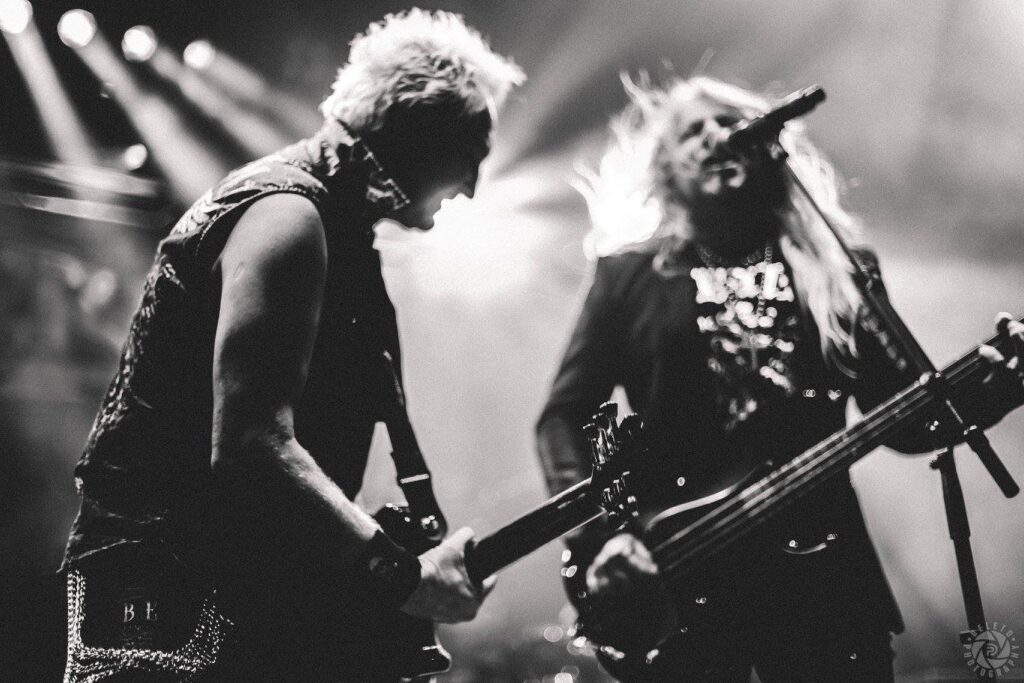 PRIMAL FEAR
Mat and you are also members of Primal Fear. Their last album 'Metal Commando' is from 2020. Can you give me an update about them?
,,The album came out in 2020 and we still didn't play one song of that album live. However, we will play Summer Breeze on August 20th, not sure if Mat will be there. We are in writing mode for a new album. The last tour was three times postponed in Europe, the same for America. Now the album is 2 years old so it's no use to go out with it. So we better concentrate on a new album and see how the situation develops.''
Do you write more material now because you had to stay at home?
,,Yeah, I even started a new band. It is something completely different with a male and female singer. We have 10 songs finished. The name is How It Ends and to describe it, it is a harder version of Linkin Park with growl female vocals like Arch Enemy and clean male vocals. Singer is Jake E [CyHra, formerly of Amaranthe], female singer is Diva Satanica. We recorded some stuff and got a deal. Being at home created the opportunity to enjoy the summer in a different way. Normally we have flights to some festival in Europe every weekend. Now on Saturdays it was barbeque time with friends and family. However, the new Sinner is out and it would be fantastic to get back on stage. I love playing music live with people in front of me and I am trying to give them the best time possible.''
All photos by Heiko Roith