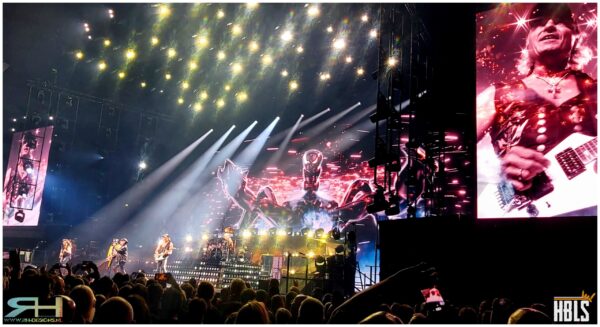 Live | Scorpions [& Thundermother] – Westfalenhalle – Dortmund [Ger]
14 May 2023
With their latest record 'Rock Believer', the veterans of Scorpions have once again managed to deliver a delightful album in 2022. And with a new album naturally comes a "small" tour. In 2022 it started with a residency in Las Vegas, where as many as 9 shows were given at Planet Hollywood's Zappos Theater. A first European run was then done, including the festivals. In the fall it was time for a big US/Canada run and South America was not skipped either.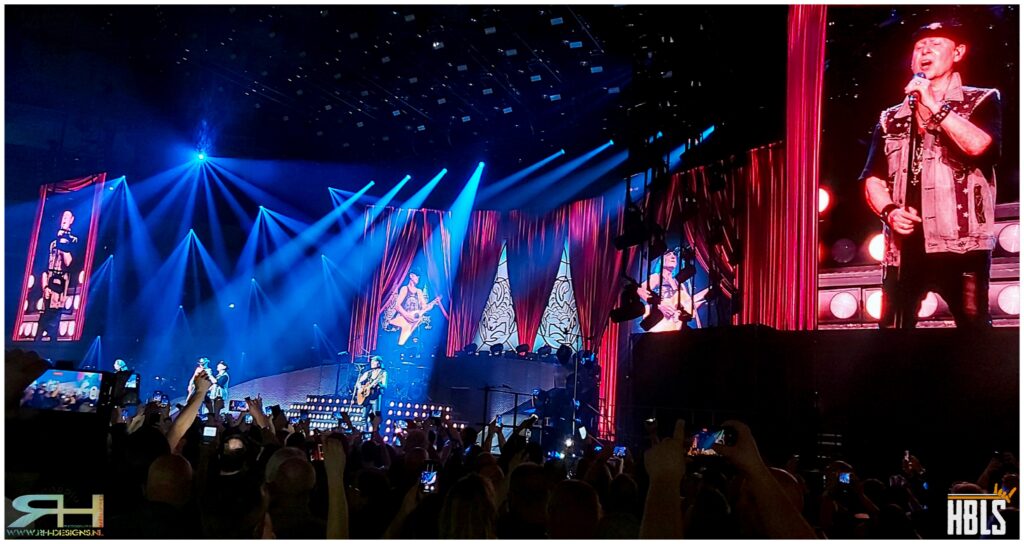 Now the 'Rock Believer World Tour' continues in Europe and the first 2023 show on German soil is in the Westfalenhalle, Dortmund. It was noticeable that this was the first show on home soil, because I have never seen so many people walking around on a band's guest list. The [mostly] German press had also come in large numbers, which unfortunately meant for me that I only got to photograph the show of support act Thundermother. Fortunately, I was able to immediately arrange with friend colleague Steve Burdelak. He agreed to let me use some of his images for this review.
THUNDERMOTHER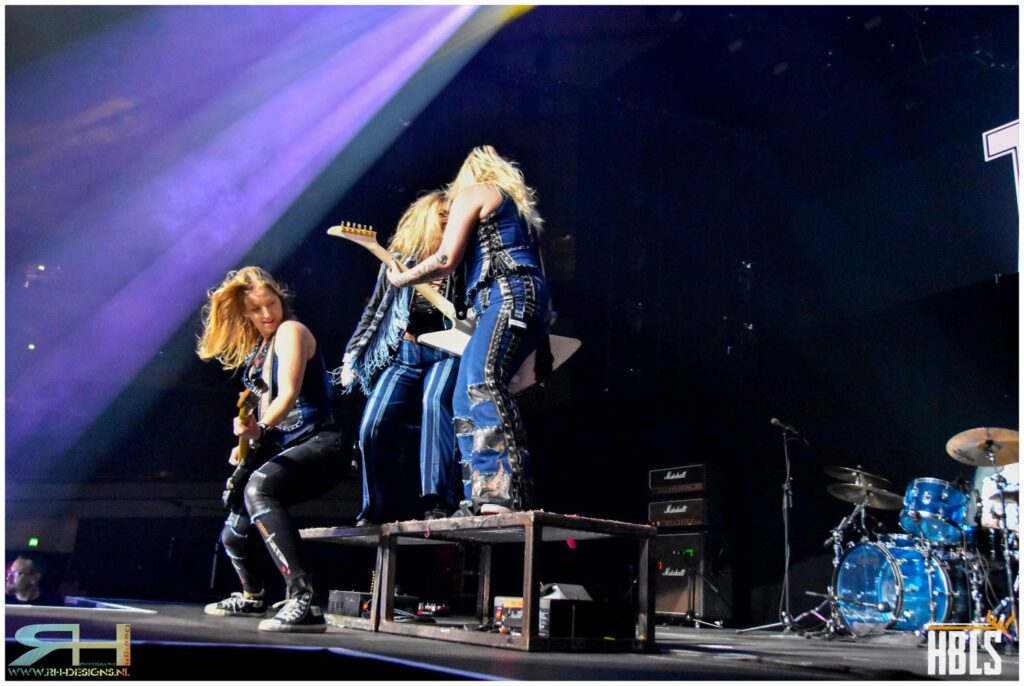 At 8 p.m. the lights went out for tonight's support act. Thundermother may, after they already supported the US/Canada part of the tour, also support the European part of the Scorpions shows. This tour had of course been planned for some time and when it became known a few months ago that the entire band, except for bandleader Filippa Nässil, had resigned, it was questionable whether this would happen. Fortunately, however, she managed to form a new formation around her in no time. Thundermother is rocking and rolling again!!!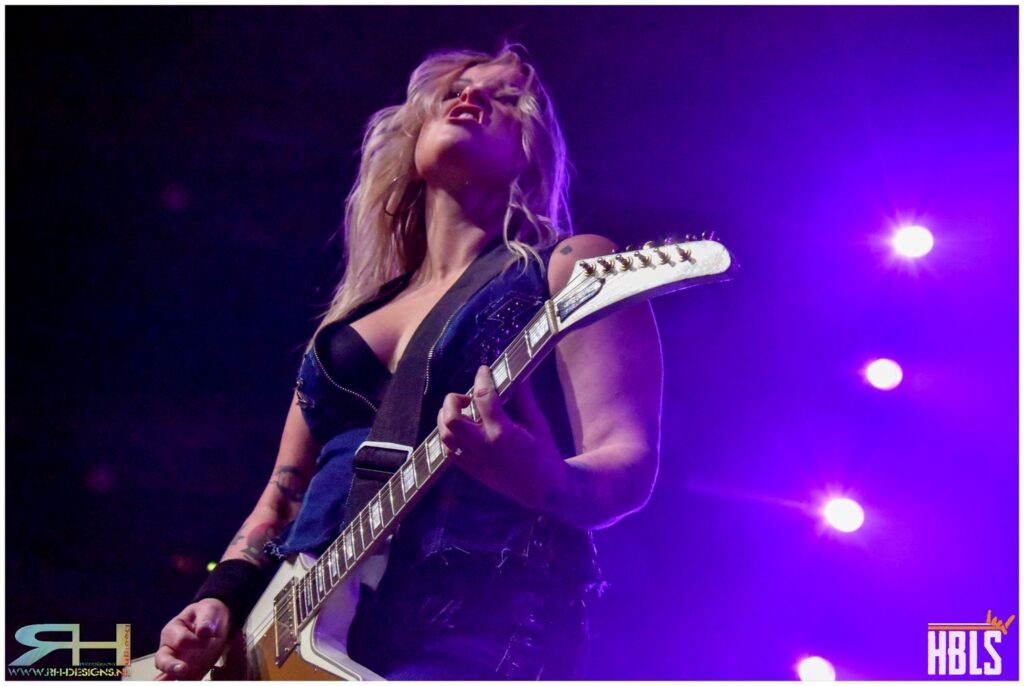 NEW LINE-UP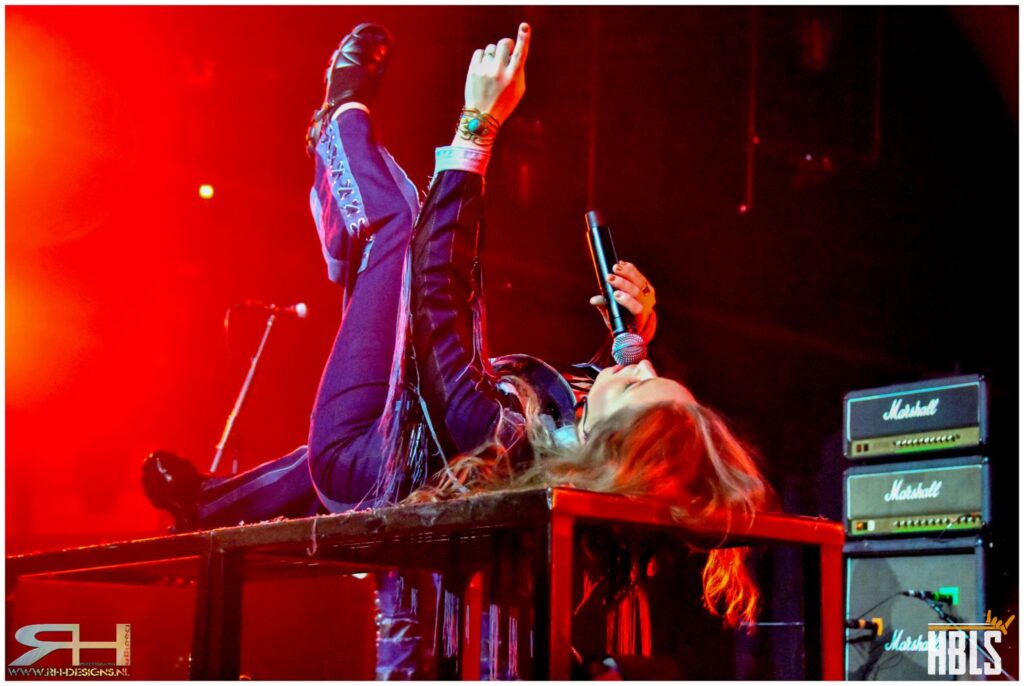 Of course I was very curious how the new line-up would do. Is the chemistry of this band still there? Is it still that tight oiled machine we know? The answer is a resounding. YES!!! Filippa has managed to gather around her a band that sounds like clockwork. Vocalist Linnea Vikström proves to be a very capable front woman with a amazing voice. Drummer Joan Massing rocks her drum kit as if she has been on the road with this band for years and bassist Majsan Lindberg has regained her spot in the band and is back on the road and owns her spot on stage!!!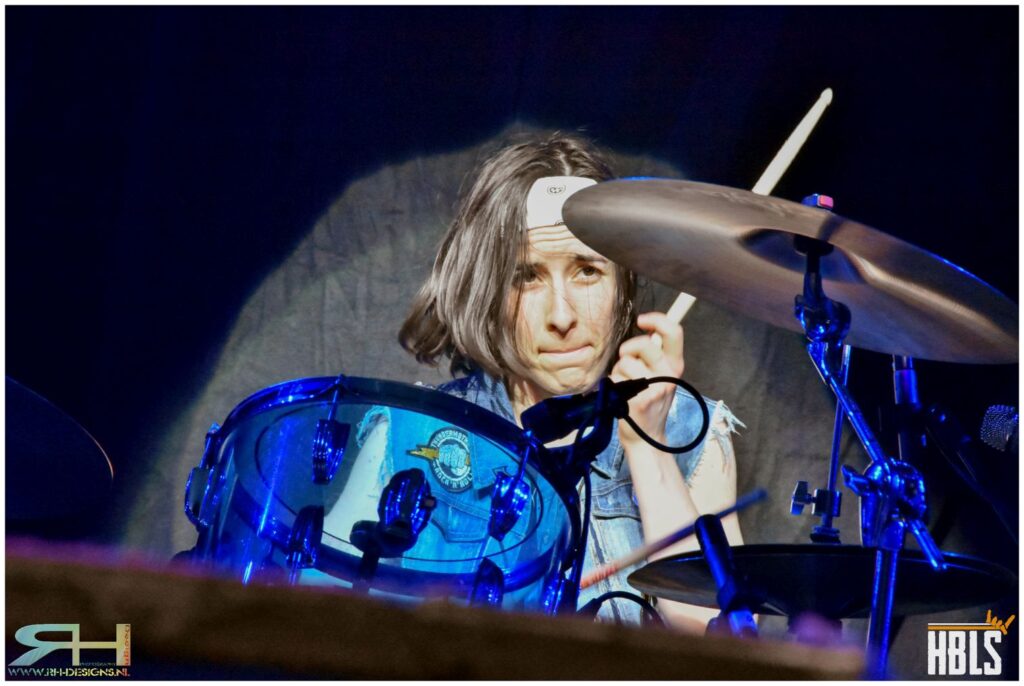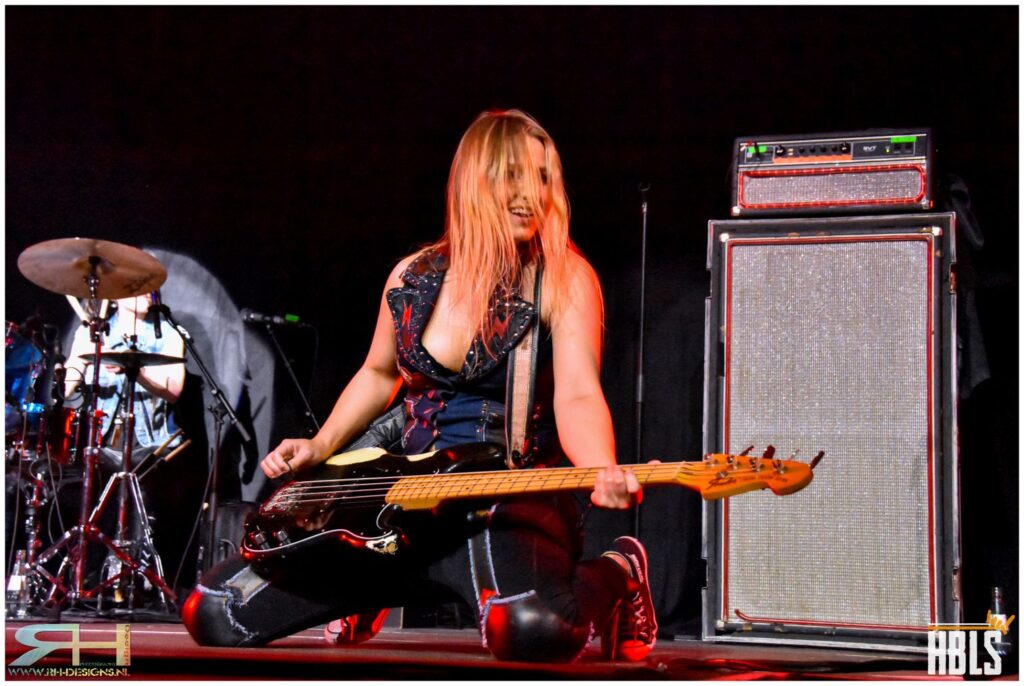 The band rocks the stage and a big shout out to the Scorpions because the lighting and sound the band was allowed to use was more than excellent. Other headliners may cut themselves a slice from that. Thundermother is Rock and Roll and their 40-minute set is used to make that clear. This hard-working act is rightfully on this stage and while I was curious how the new line-up would work, I was more than reassured and enjoyed an old-fashioned set of great music. I am already looking forward to the next time I get to see this band at work.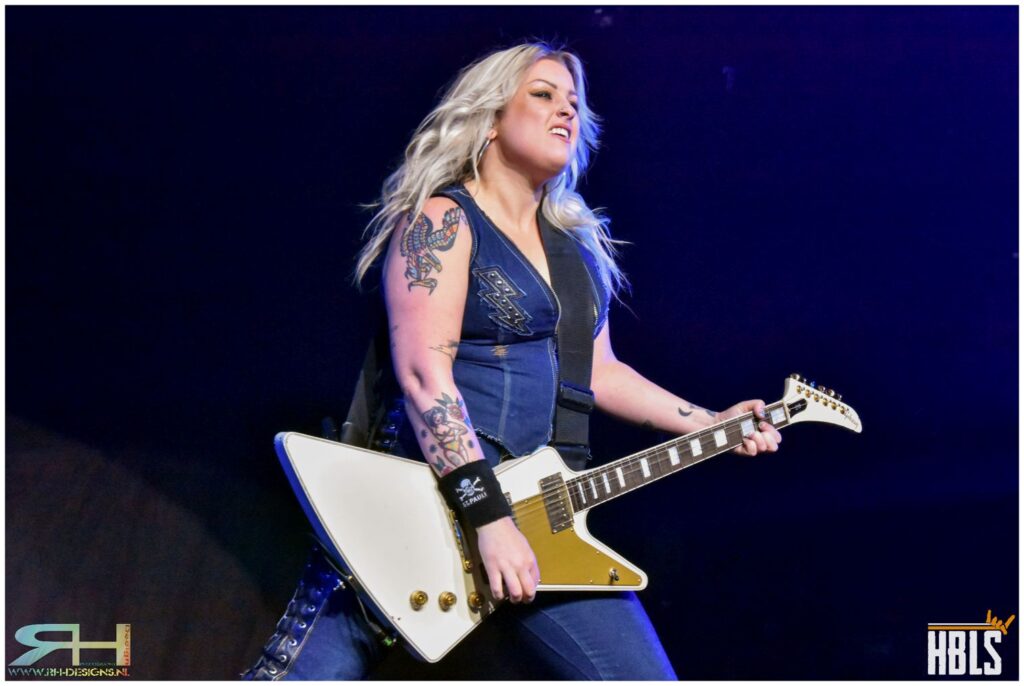 SETLIST THUNDERMOTHER
Loud & Free
Try With Love
Hellevator
Dog From Hell
Into The Mud
I Don't Know You
Whatever
Shoot To Kill
Watch Out
Driving In Style
SCORPIONS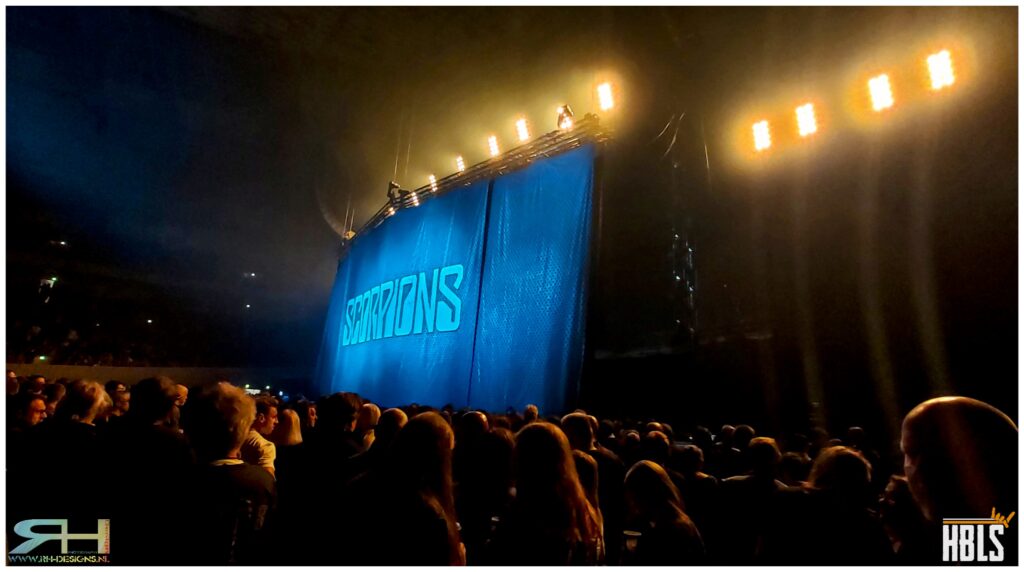 A little after 9 p.m., it's time for Scorpions to take the stage. Surely these men have logged a lot of miles in their musical lives. Formed in 1965, the band became internationally famous in 1984 with the album 'Love at First Sting' and had numerous world wide hits. More importantly, they are still going strong. Of course, you notice that things are getting a little more difficult, especially for singer Klaus Meine, who is almost 75 [May 25 is his birthday]. But in general I thought the band came across as very vital. Rudolf Schenker, at 74, is still all over the stage and Mattias Jabs [67] is also in top form. The 59-year-old drummer Mikkey Dee and bassist Paweł Mąciwoda [55] can be called youngsters compared to the older Scorps.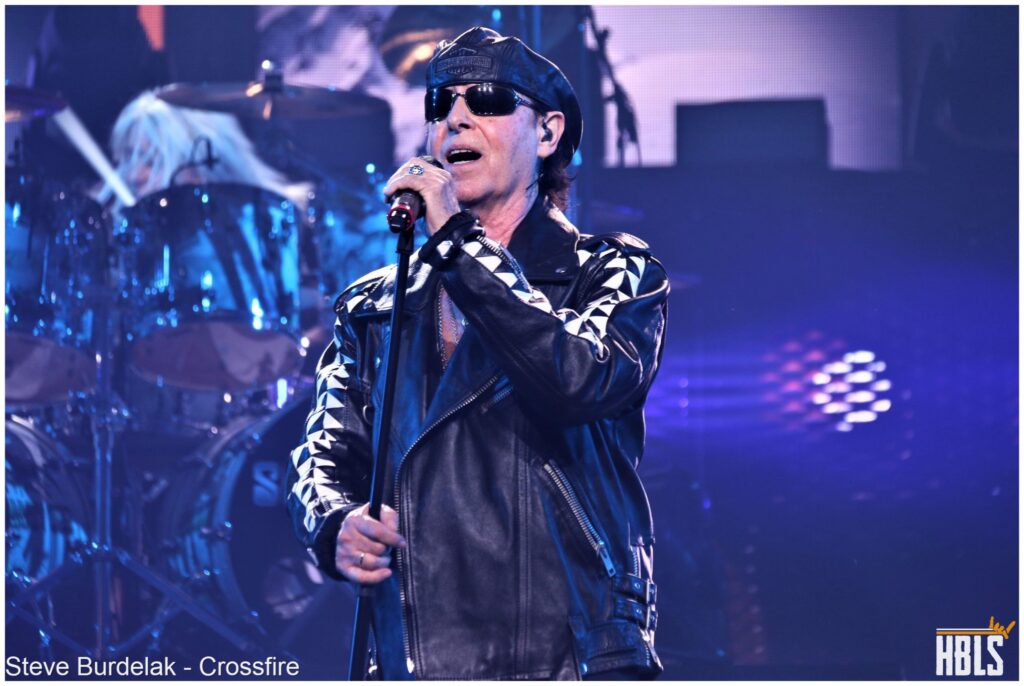 LAS VEGAS
The show kicks off with ,,Gas In The Tank'' and ,,Make It Real''. The sound is top notch and the show is phenomenal. Basically, the Scorpions have managed to transform their Vegas show into an 'on the road' version of it. Everything is easy to follow on the screens, so even the people who were not at the front could enjoy the show.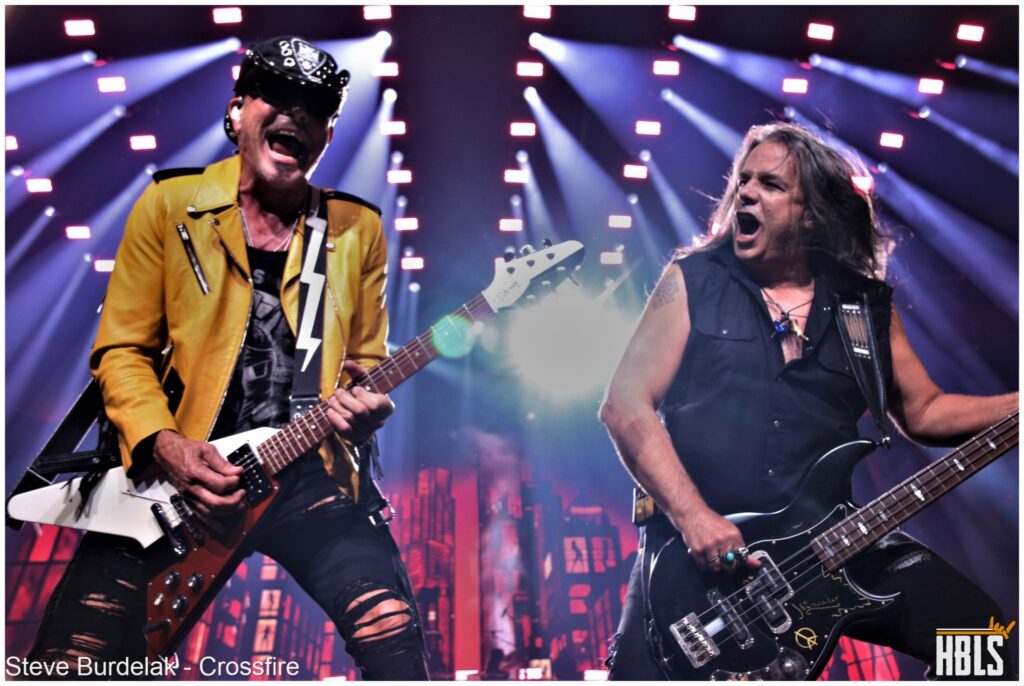 And enjoy, you may write with capital letters. I was curious how this band would sound in 2023, but I must say it was a top show. Here and there the speed was taken out for singer Klaus, by means of longer instrumental pieces, so he could catch his breath, but nobody has anything to complain about that. These guys have proven that they belong at the top of the world and they rightfully still do. Hits like ,,The Zoo'', ,,Coast To Coast'', ,,Still Loving You'', ,,Blackout'', ,,Big City Nights'' are loudly sung along. The lyrics of ,,Wind Of Change'' are changed to a 2023 version, which is also projected on the screens, to make it clear once again that people are really not happy about the war going on in Ukraine.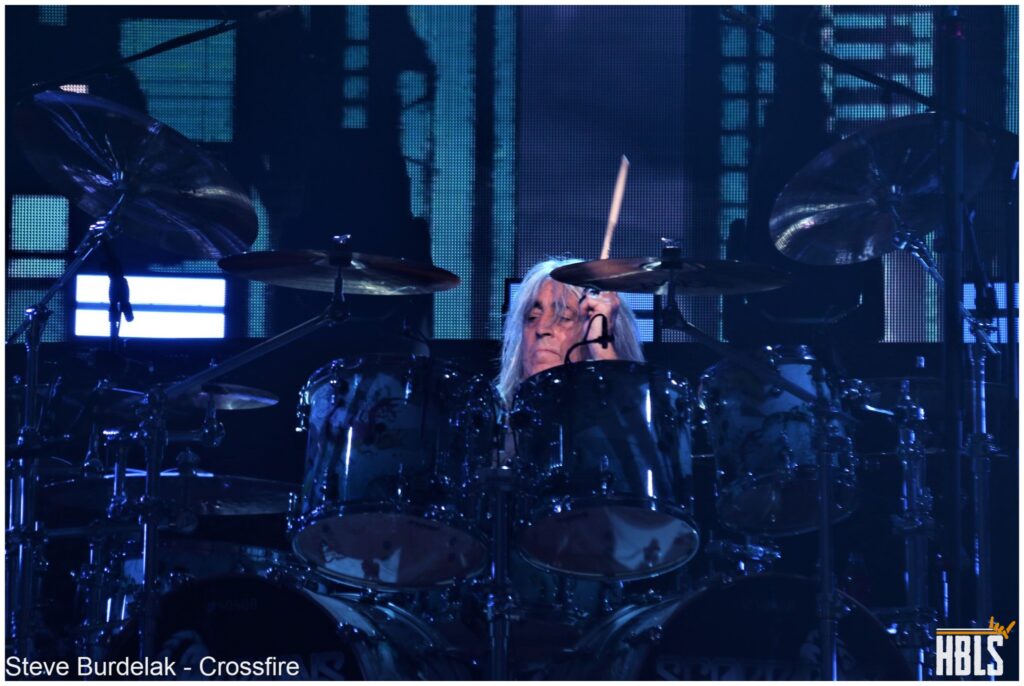 Drummer Mikkey Dee gets his solo spot and honors the memory of Lemmy through a Las Vegas style slot machine, which features Lemmy's likeness.

Of course, the question is whether and how often we will get to enjoy a live concert by the Scorpions, but if they manage to keep up this level, they should be able to add a few more years to their career The Scorpions has never let me down so far!! I am glad I got to see this show and can only recommend people to buy a ticket for this tour, because it was TOP!!!!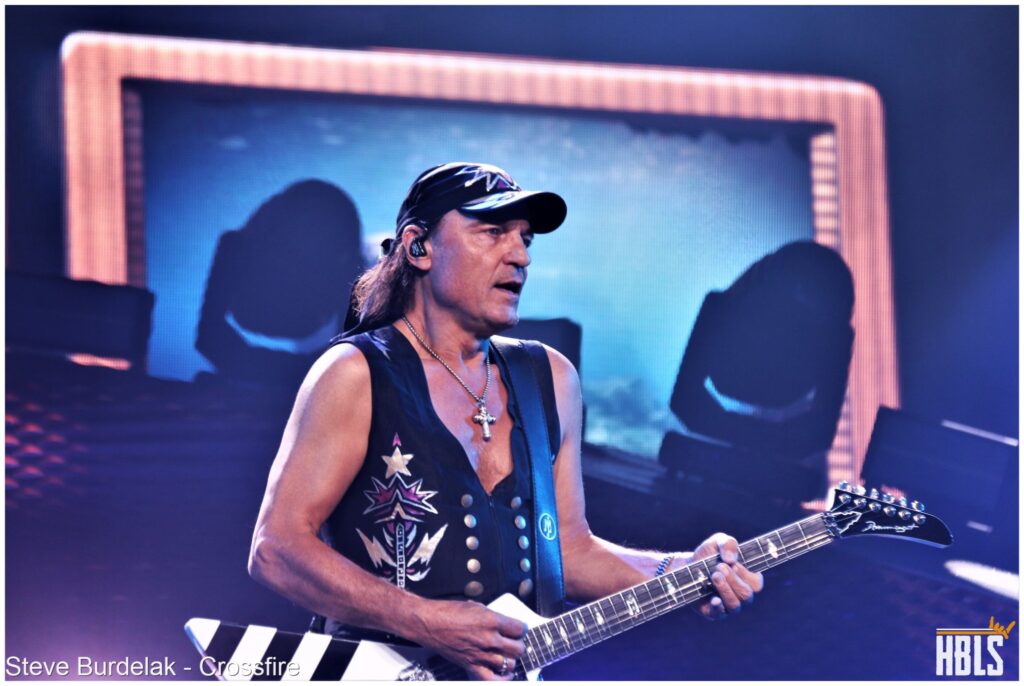 SETLIST SCORPIONS
Gas In The Tank
Make It Real
The Zoo
Coast To Coast
Seventh Sun
Peacemaker
Bad Boys Running Wild
Delicate Dance
Send Me An Angel
Wind Of Change [Ukraine version]
Tease Me Please Me
Rock Believer
New Vision
Blackout
Big City Nights

Encore:
Still Loving You
Rock You Like A Hurricane
Scorpions photos courtesy of Steve Burdelak
Thundermother photos and Scorpions overview photos by Raymond Helebrand