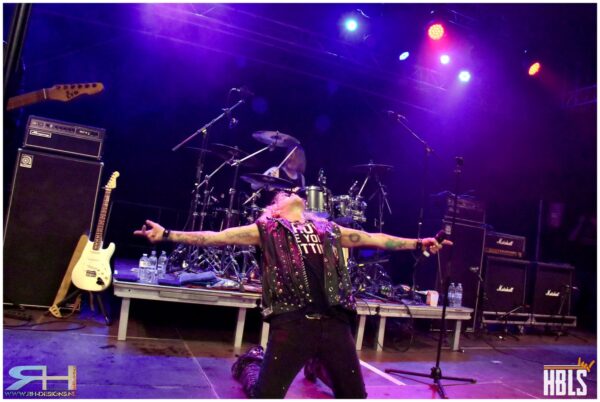 Live | Wildfest 2023 – 'De Spiraal' – Geraardsbergen [B]
19 and 20 May 2023
Last weekend was Wildfest 2023, THE party for fans of melodic/ sleaze rock/ metal. For me the first time I visited this wonderful event. After my experience of this edition certainly not the last. Arriving at the venue turned out to be a beautiful location. A sports hall that had been lovingly transformed into a festival venue. The lighting and sound were more than fine, the drinks affordable, an outdoor area and also a food truck that provided food.
WILDFEST DAY 1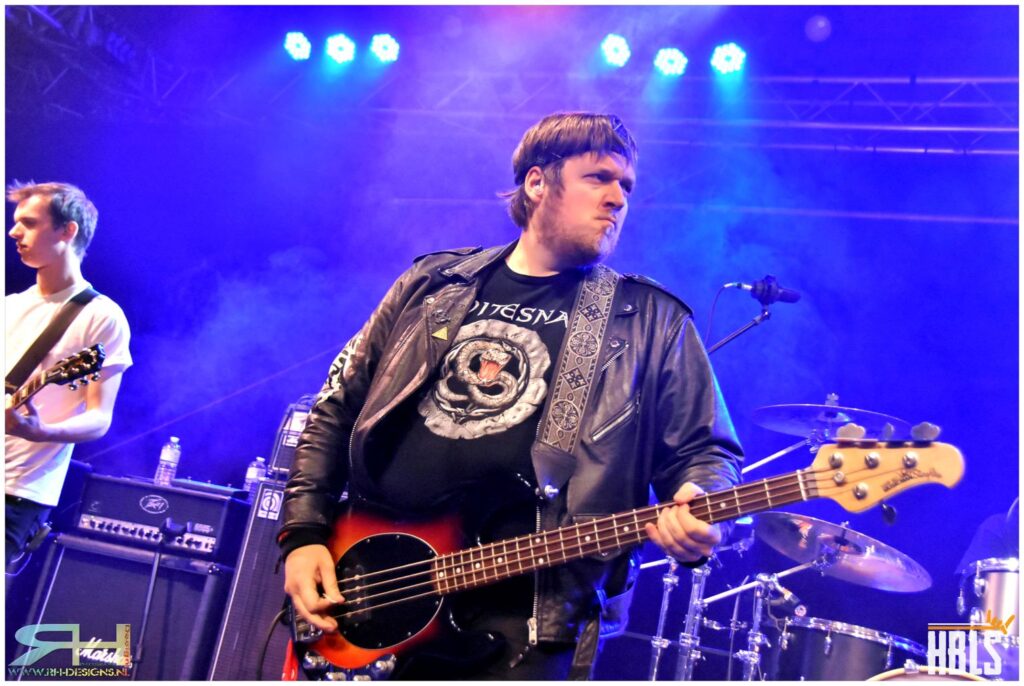 Since Madhouse had to cancel at the last minute due to circumstances, the schedule had been shifted a bit. The men of the Belgian Cardinal kicked off the party. A fine band and if you have the chance to show your skills on Friday afternoon 15:30h to an already reasonably filled venue, you should definitely do that.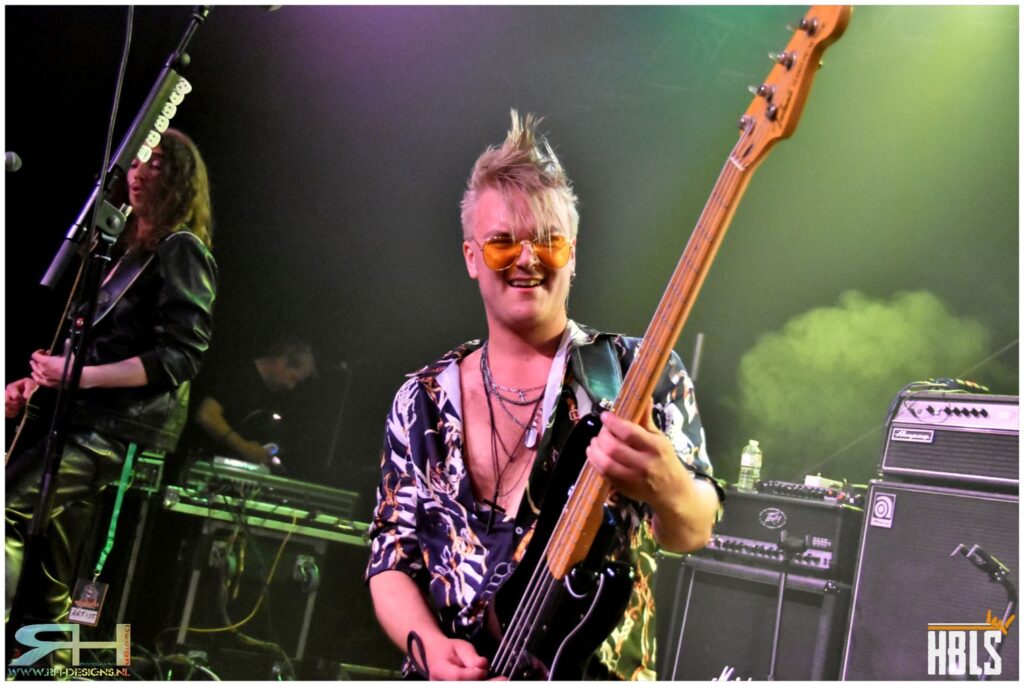 An excellent prelude to the 2nd band of the day. Osukaru from Sweden was a relatively new discovery for me. I had heard this band once by chance and I must say that they really put on a good show live. This formation, which bears the name of guitarist and founder Oz Osukaru, plays 80s influenced melodic rock. A band that I can definitely recommend fans of this genre to listen to.
CHEZ KANE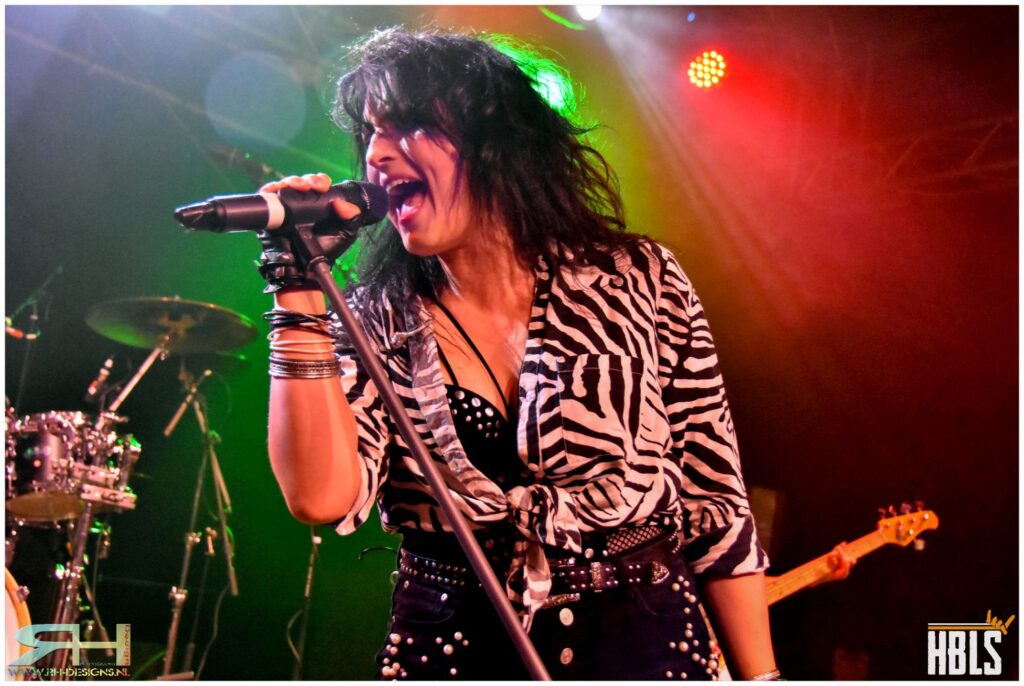 After this performance we could get ready for a performance by the lovely Chez Kane [UK]. This lady knows like no other how to use the social media platform to create a buzz. Once again this formation managed to fill the hall at 5:30 pm. The show today was without guitarist Harry Scott Elliot, who is currently on the road with Tyketto.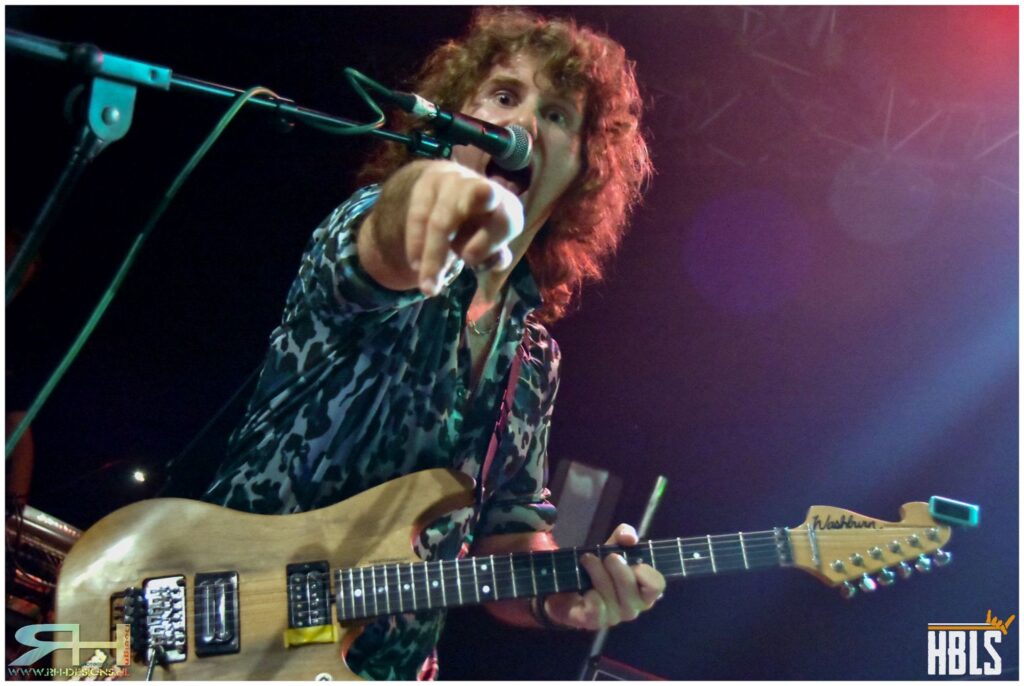 So guitarist James Ready had the task of taking on all the soloing today. A task he managed to fulfill with glance. If you had not yet seen this band at work, you would think it would always be like this.
Especially for this performance the band had come over from the UK and the fans really appreciated it. Chez Kane, as the first band of the day, played the proverbial roof off the venue. Songs like ,,Nationwide'', ,,Love Gone Wild'' and ,,Powerzone'' were loudly roared along by the enthusiastic audience. The light and sound were again sublime. Given the massive queue at the merch stand, to get an autograph and/or photo with the band / Chez herself, you can say that this band is very popular. And rightly so, because they gave away a top show today.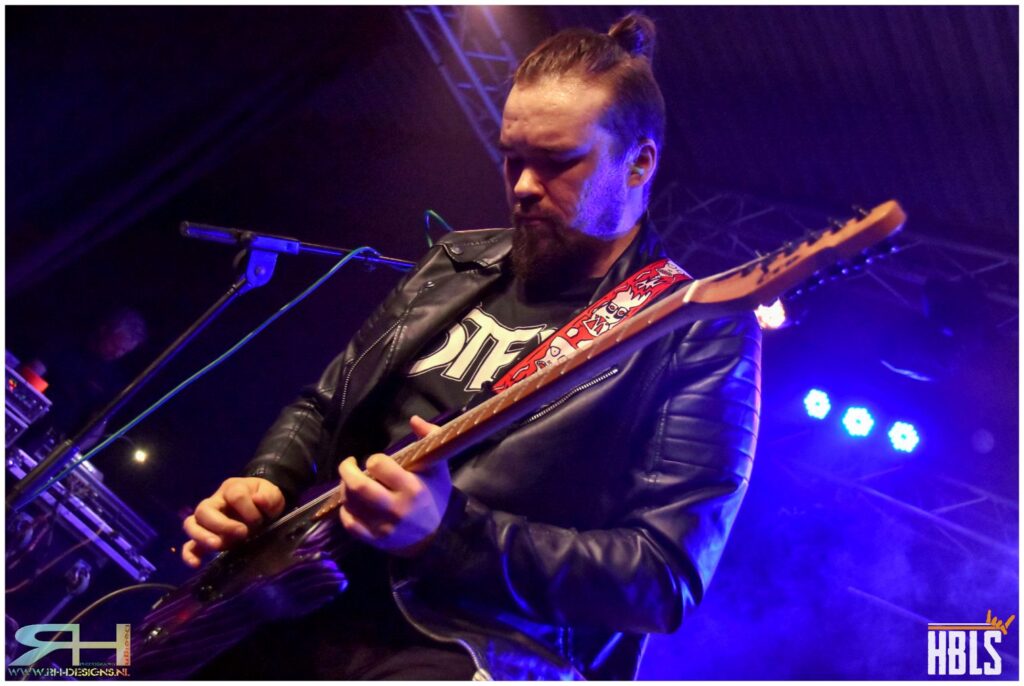 Degreed [Sweden] had the task of following up this violence and did so with a solid set of music. A solid band with good musicians, but not really a band that stood out for me. Later in the evening, this also turned out to be the backup band for Ted Poley, so these guys got to take the stage twice today.
Confess [Sweden] also managed to provide the audience with a fine set of music with their more sleazy melodic rock. This band, like many bands that played during this festival, was new to me. Even though these guys have been around for over 10 years, I was not familiar with them, but especially their singer managed to capture me with his voice.
TED POLEY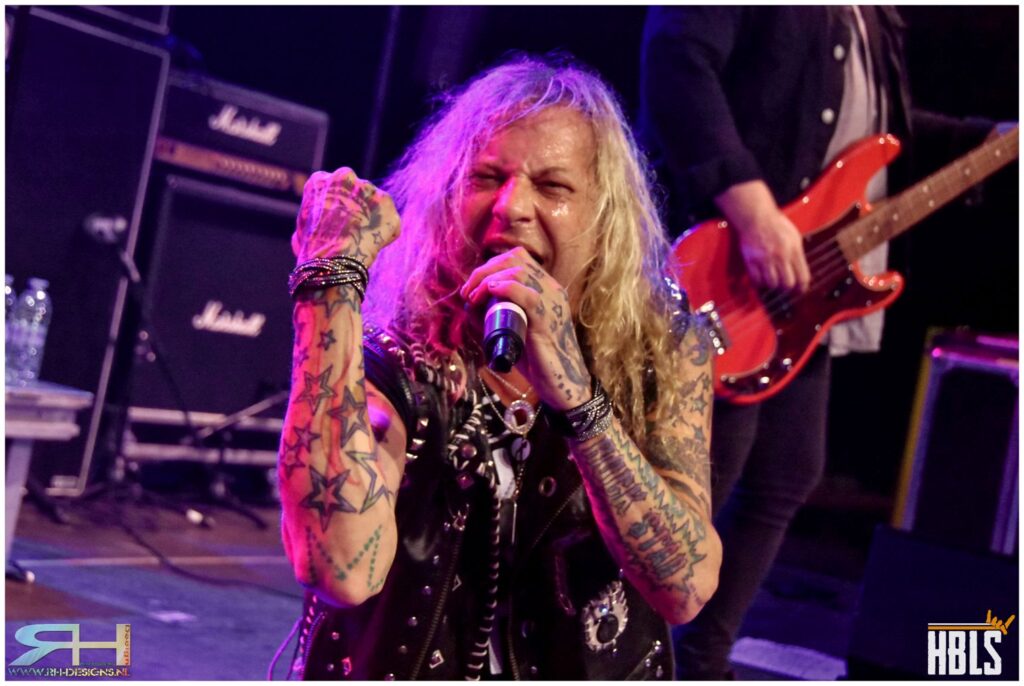 And then it was time for former Danger Danger singer Ted Poley [USA] to take possession of the stage. One thing was immediately clear, he was in a great mood!!! The enthusiasm was palpable and the audience was ready for a good dose of Danger Danger classics. ,,Horney S.O.B.'', ,,Monkey Business'', ,,Naughty Naughty'' popped out of the speakers. Ted is a born entertainer and a typical slick American, who quickly wins over the audience with his smooth talk. He then thanks everyone who contributed to the WIldfest and everyone who showed up for this show. In the middle of the set Ted jumps off the stage to make a tour of the hall while singing. And since he likes that very much, he does it again later.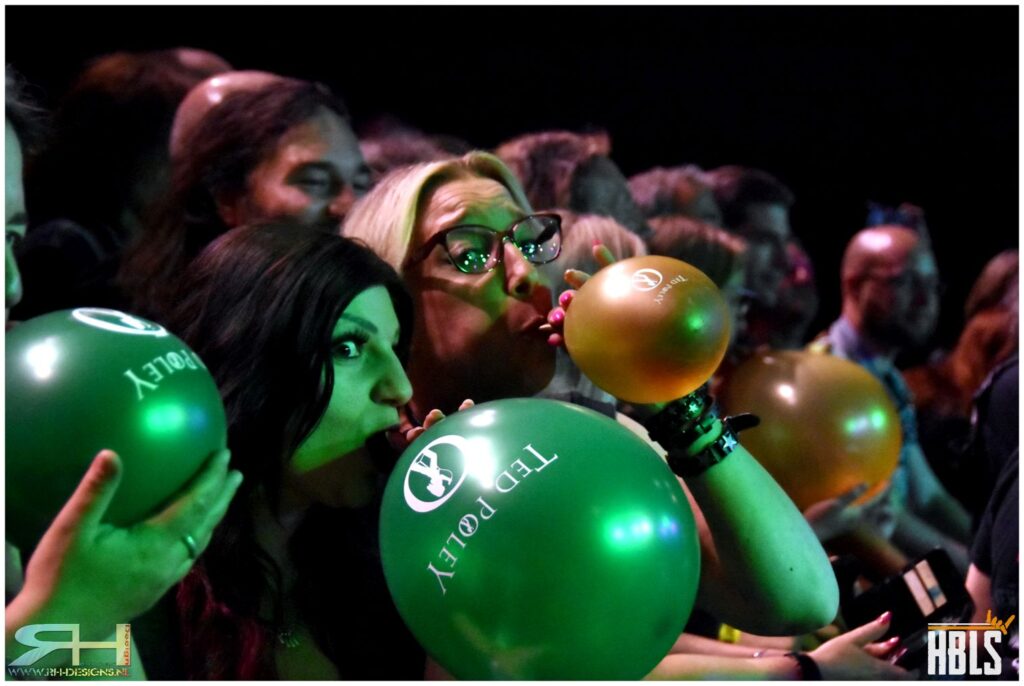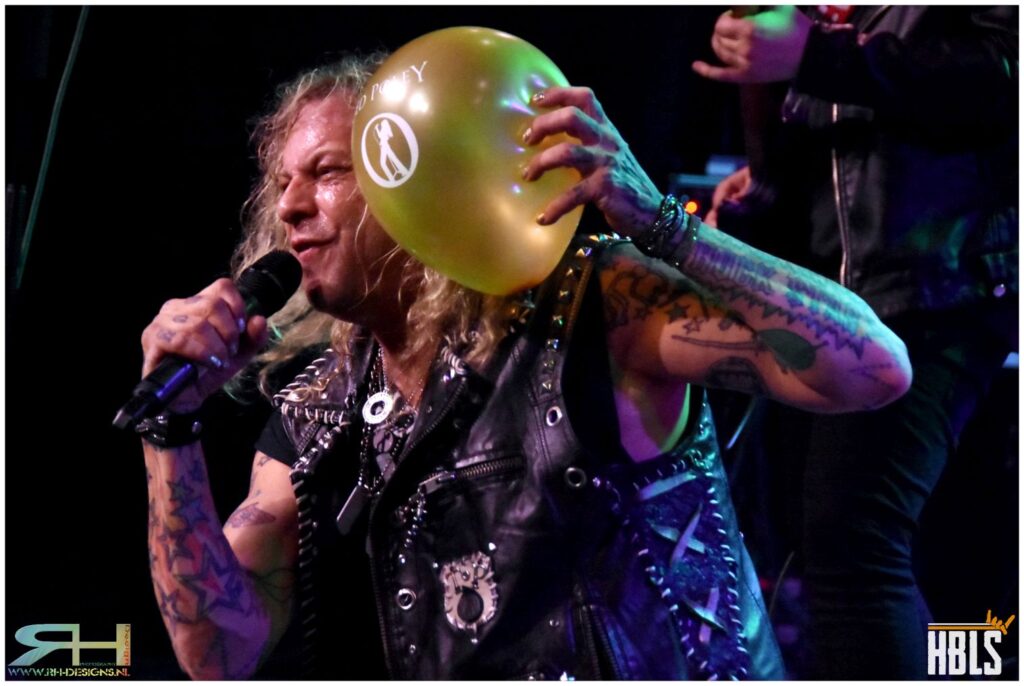 The Ted Poley balloons he brought with him were also enthusiastically received by the audience. They were quickly blown up and distributed throughout the hall. It can therefore be said that Ted was a fine main act of the festival. As a bonus they also decided to play a Ted Poley version of Def Leppard classic ,,Hysteria''. A nice "finale" to Day 1.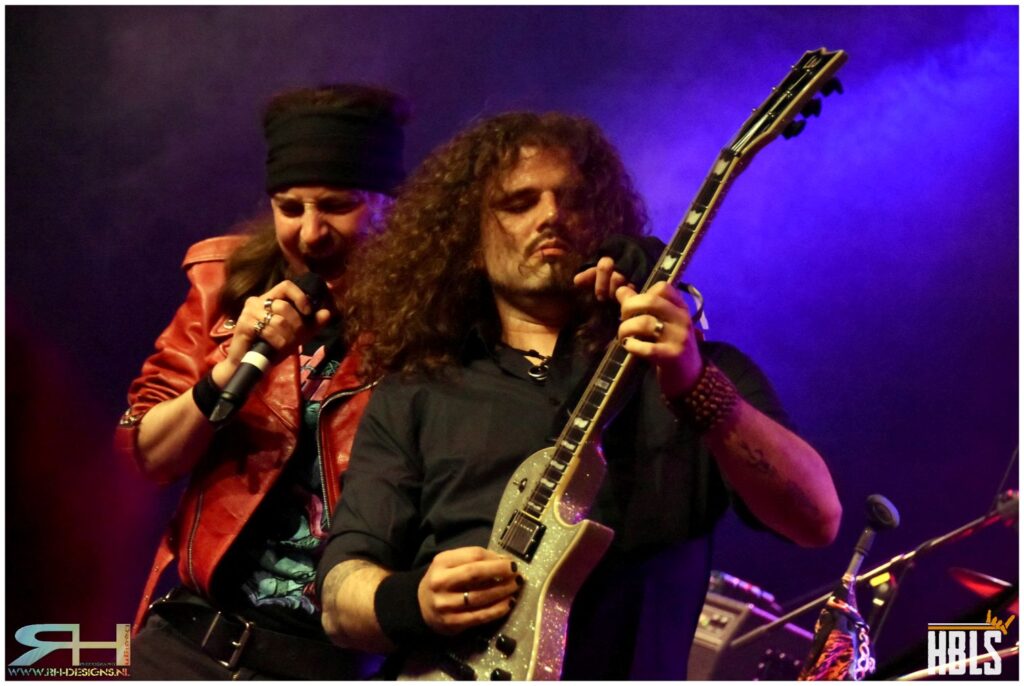 Wildheart [Belgium] were allowed to usher in the afterparty of the first day. They have been involved in the organization of Wildfest from the beginning and more than deserved to close the evening. A fine set of sleaze rock was fired at the still well-filled hall.

Conclusion, day 1 was more than excellent. Good atmosphere, nice crowd, good bands. What more could one want? Yes indeed, another day of Wildfest. And let that be on the menu for Saturday.
WILDFEST DAY 2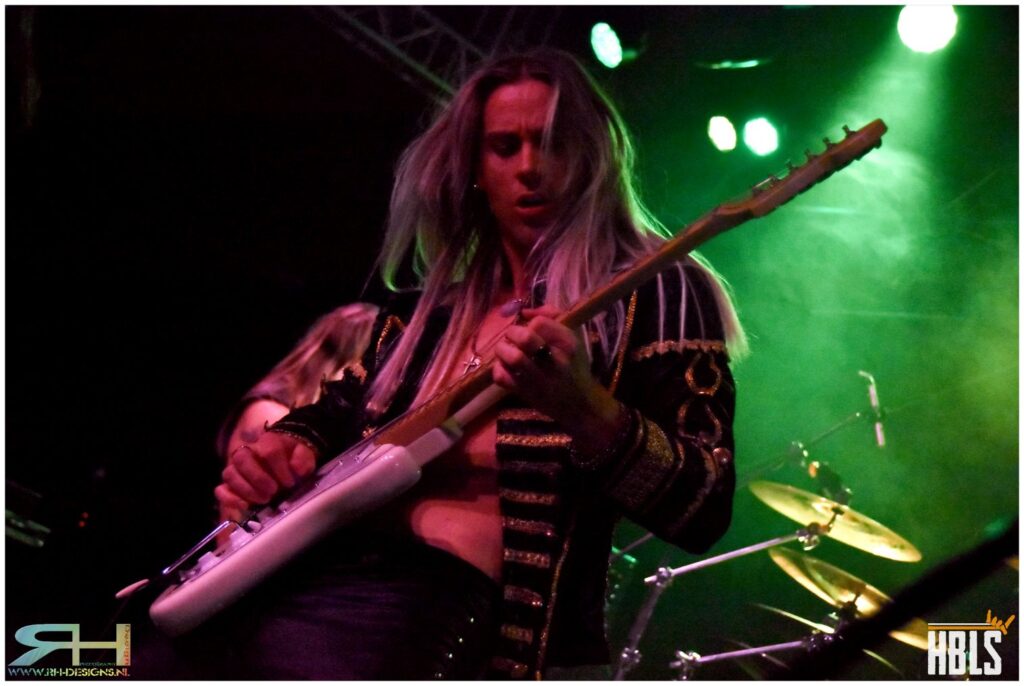 The second day of Wildfest was kicked off at 2:30 p.m. by Notorious [Norway]. Like many bands on the festival bill, I did not know them yet and I must conclude that this is a fine band. Unfortunately, I was somewhat disappointed with the use of the light show today. There was quite a difference between day 1 and day 2, so the band was not exactly nicely lit. Something that the organization had done perfectly well the day before.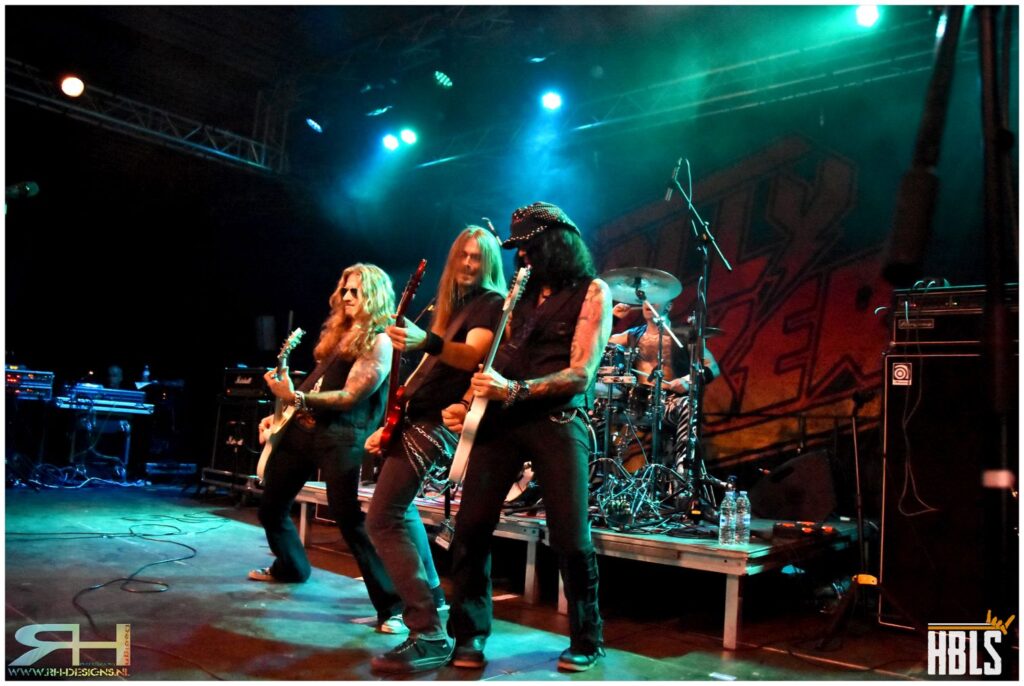 The Spanish Jolly Joker taps from a delicious sleaze rock barrel and looks enthusiastic and that has (even at the early noon hour) its effect on the reactions of the audience. I noticed that part of the audience had opted for one day of Wildfest instead of both days.
ALL TOPPERS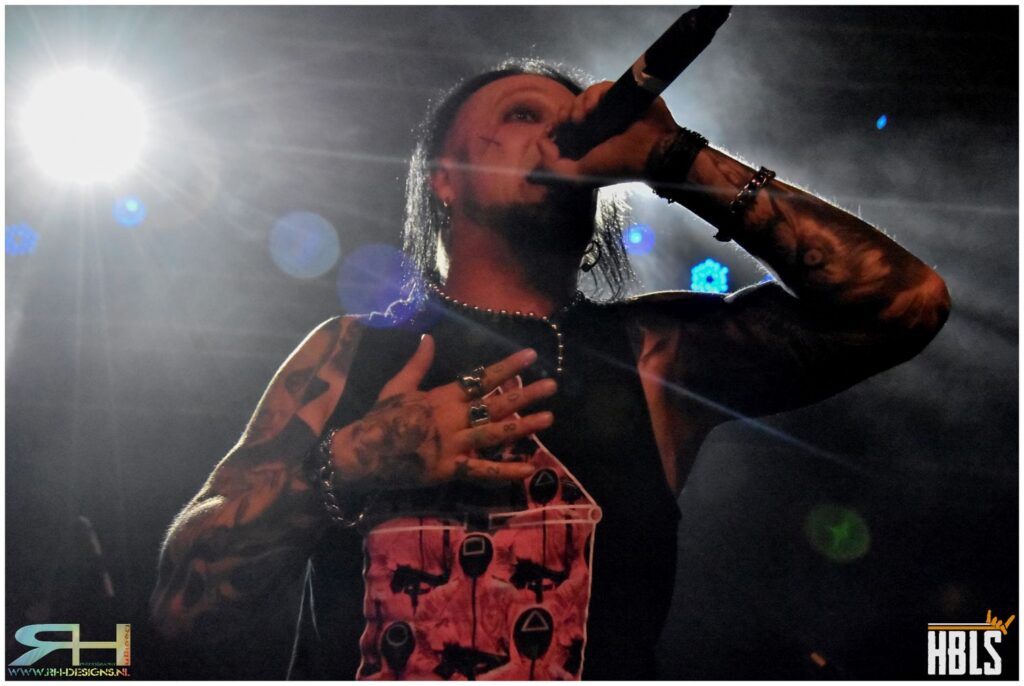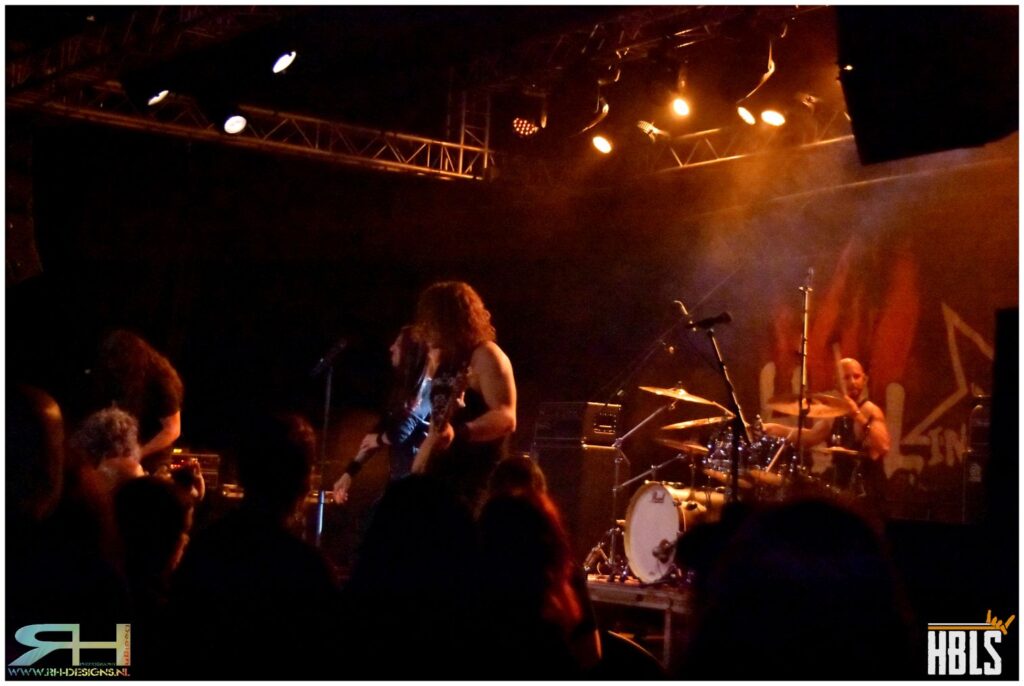 South Of Salem [UK] and Hell In The Club [Italy] draw from similar musical waters. Although I have to say that musically it is a bit heavier than the bands of day 1. It is also noticeable that especially the drummers of day 2 must have had something in their diet, because damn, they are all toppers and stand out positively. But Hell In The Club drummer Mark was really on fire. Again, two cool shows and in terms of level it all stays nice and level. No ups and downs. They are all great bands who know how to entertain an audience.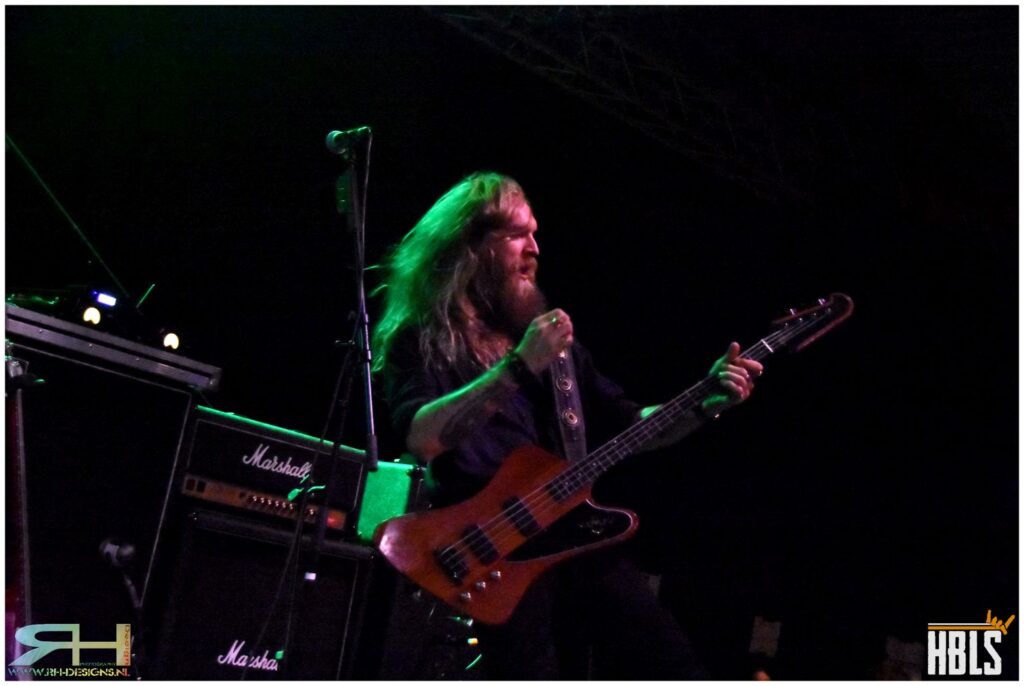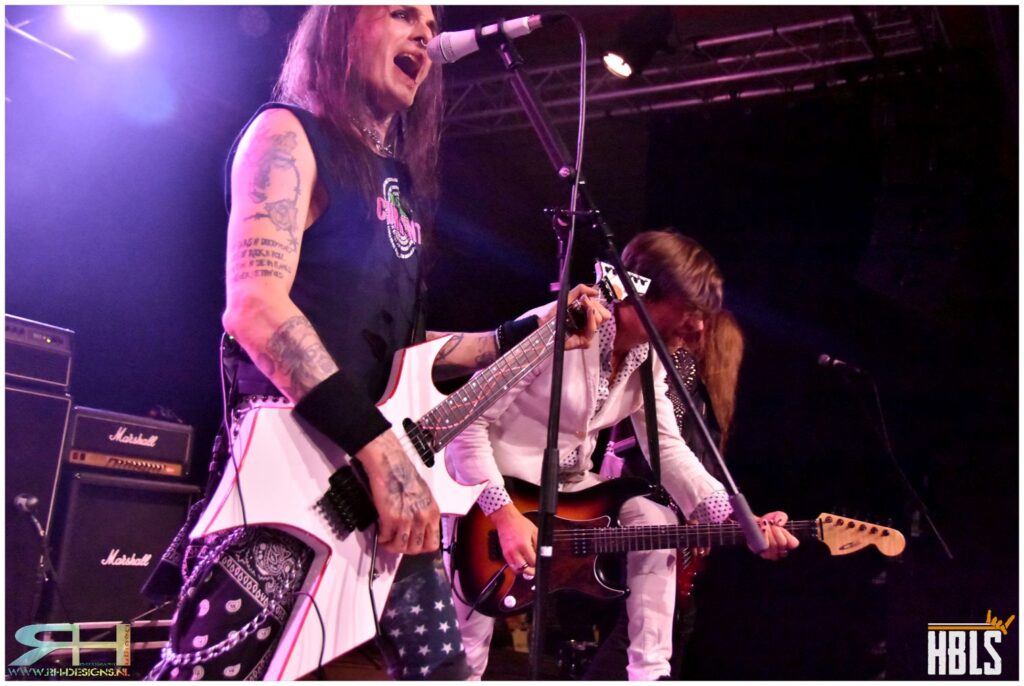 And that is what Junkyard Drive [Denmark] and BlackRain [France] also do. The venue in Geraardsbergen remains well filled during the bands' shows. In between the bands most people walk outside to enjoy the sunshine and/or a bite to eat. You don't have to stand in line for half an hour for your drink, because the catering part of the Wildfest is also well organized.
ART NATION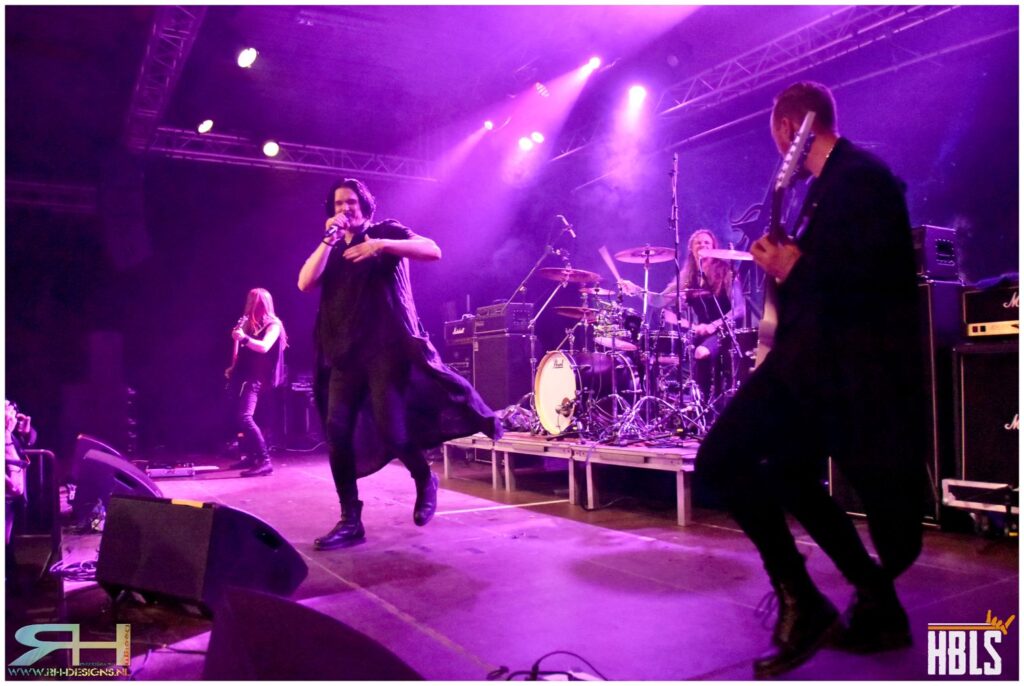 Around 9:15 p.m. it was time for Art Nation from Sweden. They proved to be the right prelude to the headliners of the 2nd day. This band around vocalist Alexander Strandell clearly has their act together and [with some help from backup tracks] know how to put down a super fat sound. Personally I find it a pity, just bring a second tour guitarist for those parts and play everything live then you won't need these backing tracks. That fact, however, does not detract from the show the band gives away. Alexander appears to be a sympathetic front man and the rest of the band has its act together.
WILDFEST HIGHLIGHT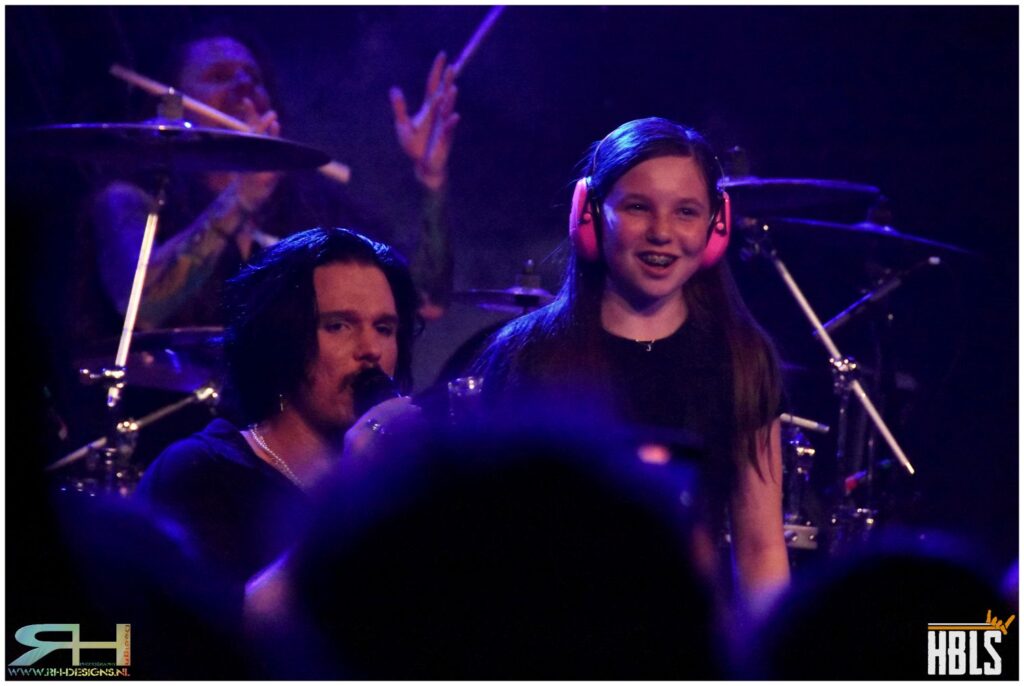 Bassist Richard Svärd is constantly headbanging and together with drummer Alexander Lundgren provides a fat low base. Guitarist Christoffer Borg knows how to conjure the right tones out of his guitar, whether they are super fast or melodic solo parts or fat riffs. A highlight of the show is when singer Alexander takes a young lady [about 12 years old, I think] out of the audience because he had heard that the next song on the set list [,,Ghost Town''] would be one of her favorite songs. So he asks her if she wanted to perform this song with the band. Result, a girl who will probably walk with a smile from ear to ear on her face for the next few weeks. Top move and also the audience certainly appreciates this beautiful action.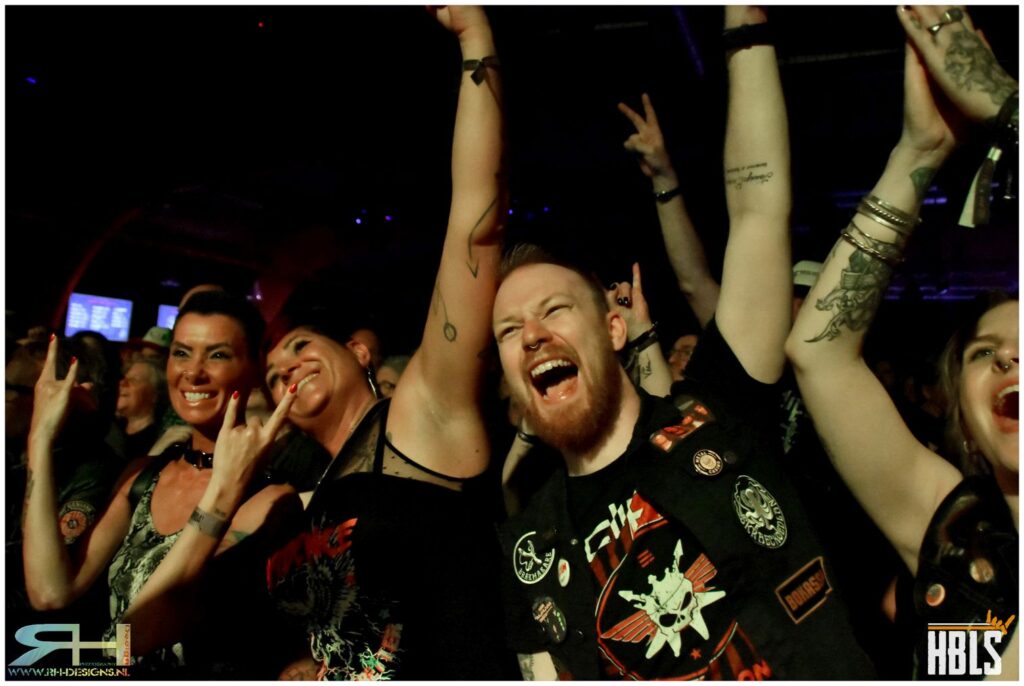 ECLIPSE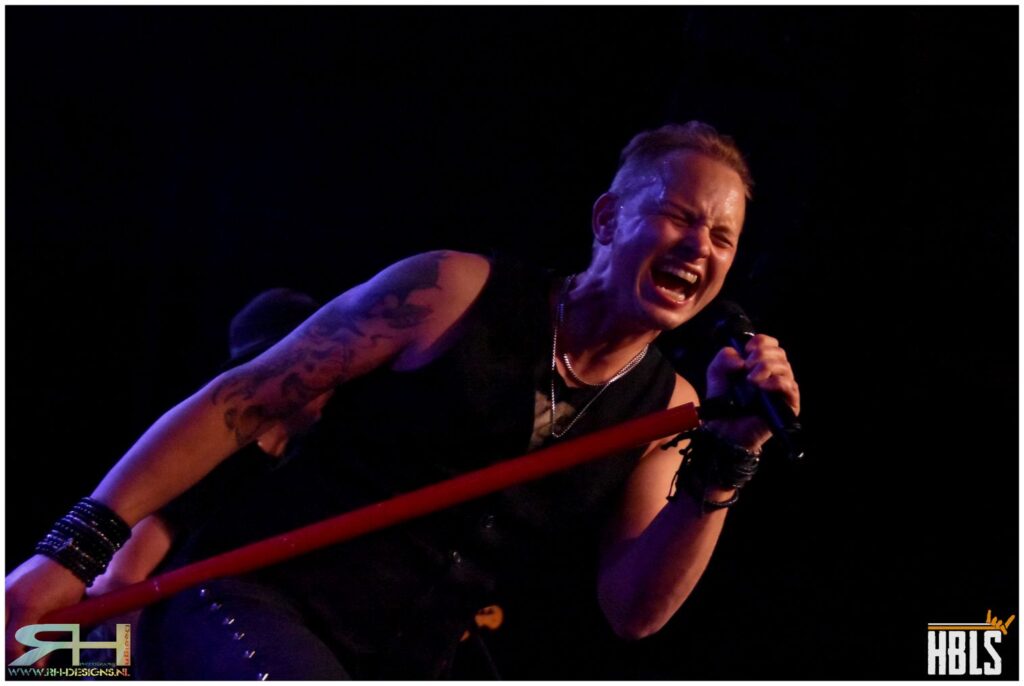 After this top show, it's a short wait for the day's main act. Eclipse from Sweden. This band needs little introduction, as they have stood for top quality for years. Due to some minor technical problems, the changeover takes a little longer but that should not spoil the fun. Full throttle, the first 2 songs of the Eclipse set are fired at the audience. ,,Roses On Your Grave'' and ,,Saturday Night (Hallelujah)'' sound like clockwork. Bassist Victor Crusner does have some problems with his wireless and plays with cable for the first time in his Eclipse career. There are apparently are some minor issues, as the band roadie is on stage so often fixing things that it almost becomes a hilarious act.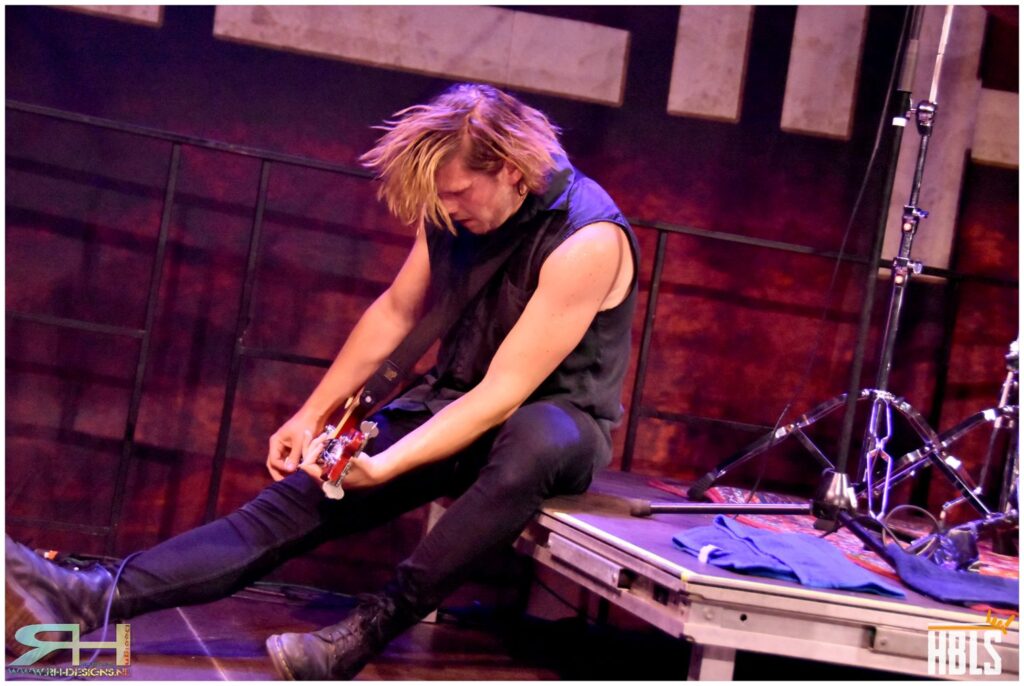 However, Eclipse has no problem with it and play their super fat show in a professional and highly energetic manner. Vocalist Erik Mårtensson and guitarist Magnus Henriksson know how to get an audience going. The whole show is a concatenation of highlights and therefore a great ending to this wonderful festival. With encore ,,Viva La Victoria'' the proverbial roof is blown off the hall one last time after which everyone can go home with a great feeling.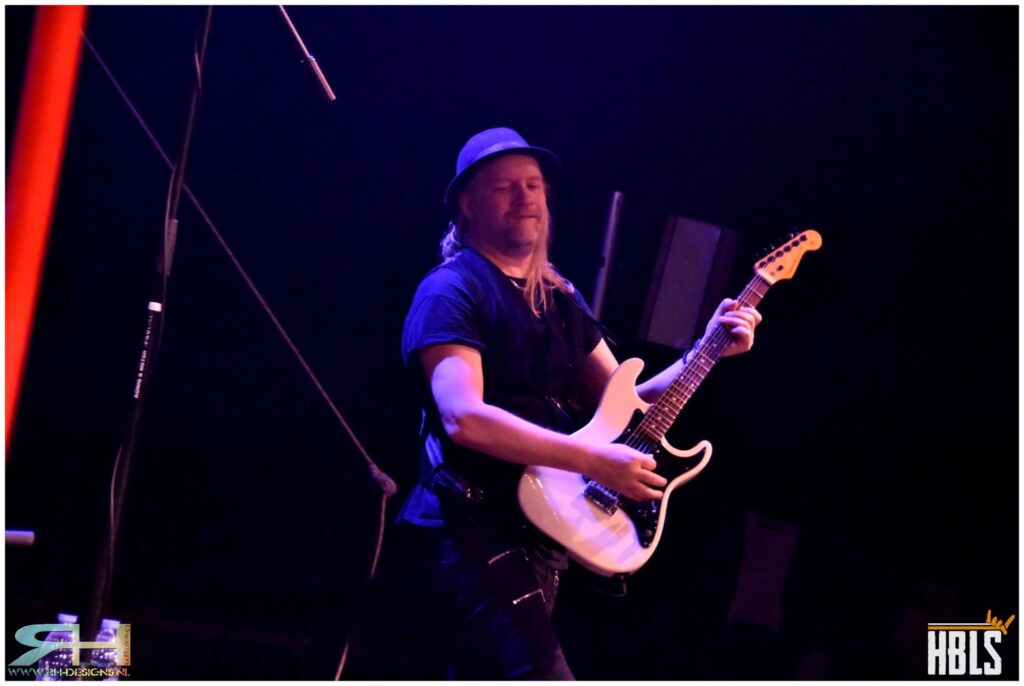 WILDFEST 2023 – SUMMARY
Wildfest 2023 was therefore a well organized, friendly, not too expensive festival with some surprising acts. Especially the nice balanced quality of almost all acts makes it a special experience. No band stood out in a negative way as far as I was concerned. Ted Poley managed to surprise me positively with his show. Chez Kane was the best act of day 1 as far as I was concerned. Of day two, Art Nation and headliner Eclipse were without a doubt perfectly chosen to close the festival with a big bang !

On to edition 2024 I would say!!!
All photos by Raymond Helebrand