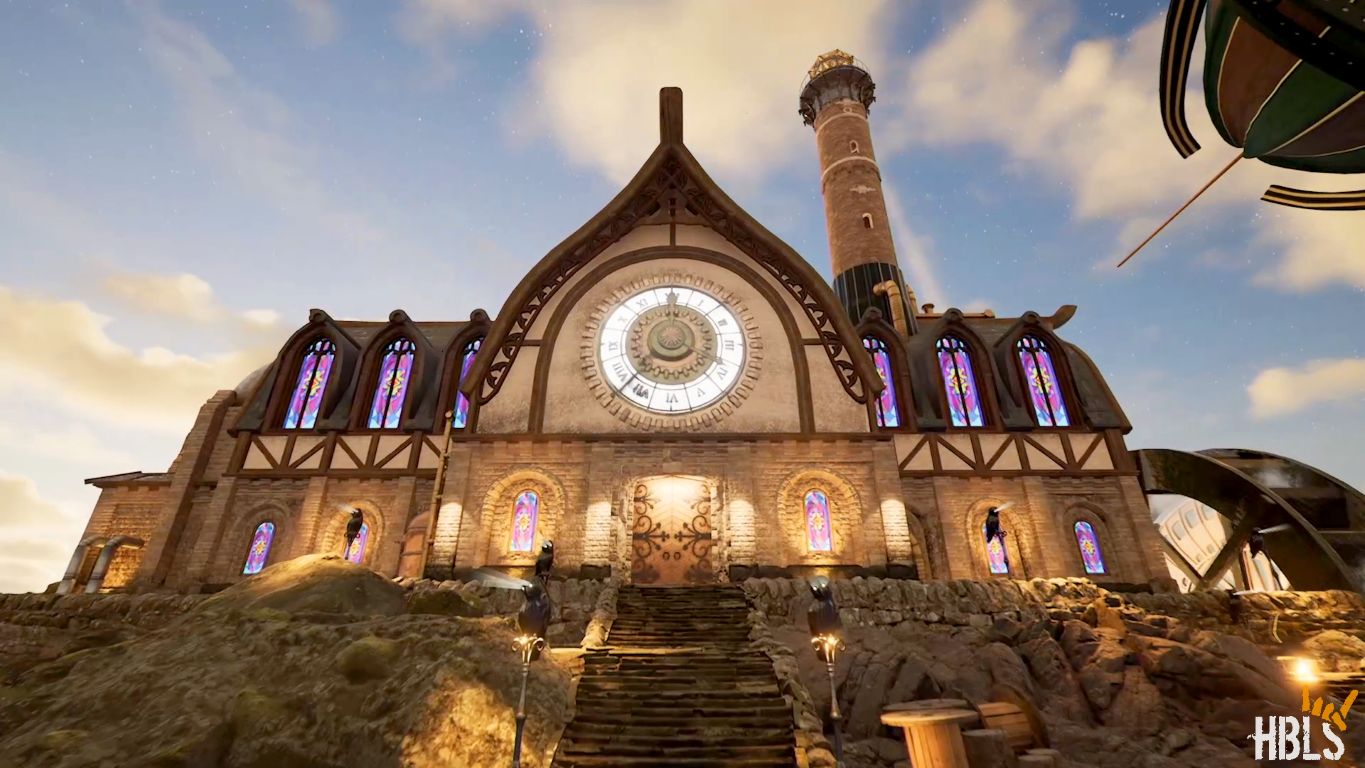 Live Review | Two Evenings with NIGHTWISH In A Virtual World
28/29 May 2021-Live From The Islanders Arms
There is a lot to say about Nightwish but there is certainly no lack of perseverance. That is probably also the reason why this band is still immensely popular more than 25 years after their formation. In recent years they have had to deal with some drastic personnel changes, longtime drummer Jukka Nevalainen decided not to push his luck and returned to the band, although he now manages his insomnia very well. And last January bassist/lead singer Marko Hietala announced his departure from the band, citing his struggles with chronic depression and his disillusionment with the music scene in general. We also add that due to the world wide COVID-19 pandemic the band had to postpone their tour plans for their latest release 'HUMAN. :II: NATURE.' by a year.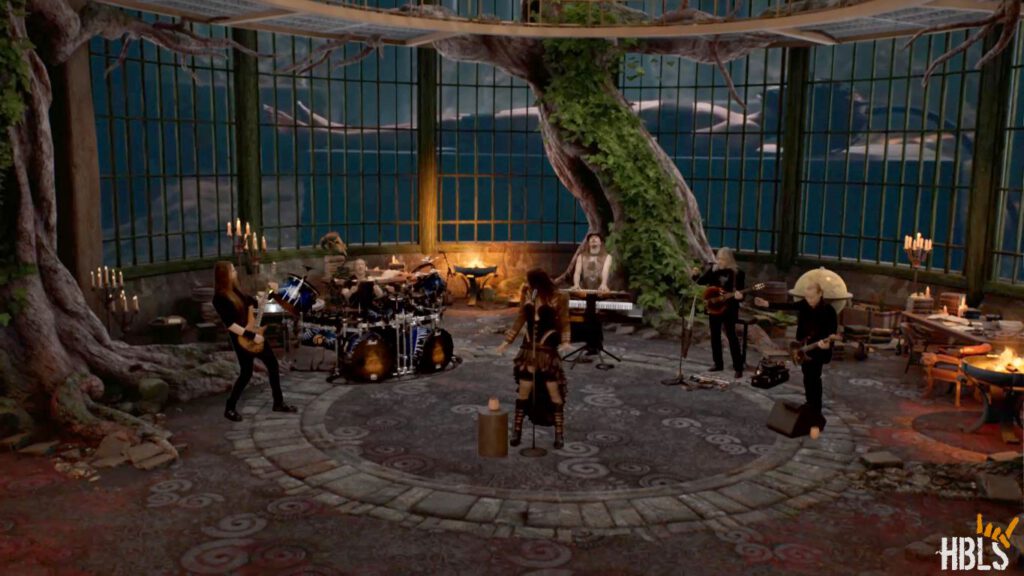 Initially, these virtual concerts were to take place in March, but due to circumstances they had been postponed to May. And while practicing for these virtual shows, singer Floor Jansen had to deal with gallstones, was hospitalized and had her gallbladder removed. So I think it's fair to say that the road to these shows was definitely not an easy one.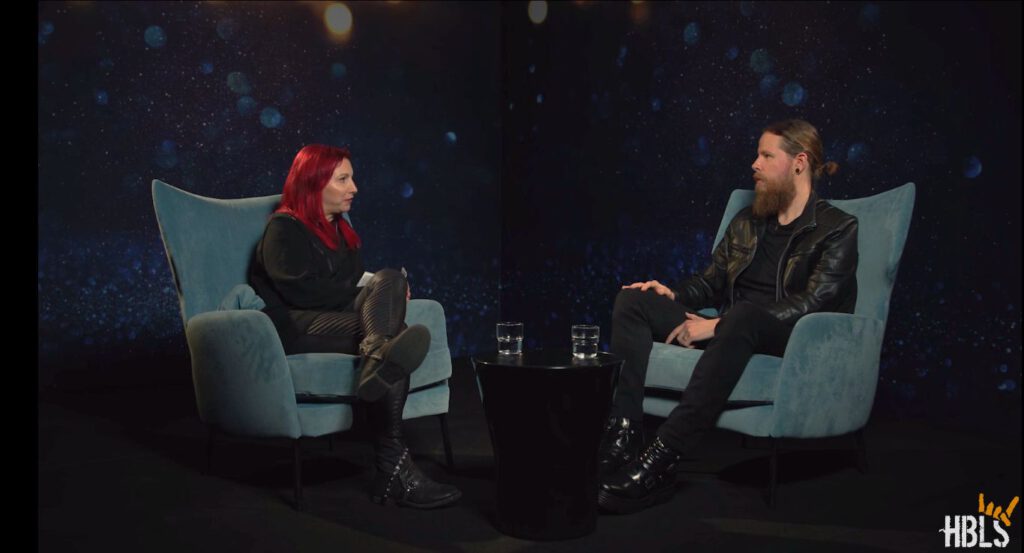 And then it's finally Friday May 28th. Nightwish starts their 'HUMAN. :II: NATURE.' World Tour in virtual reality. The band offers fans a unique experience by inviting them to a shared adventure at The Islanders Arms, a tavern built in virtual reality. And also reveal bass player, Jukka Koskinen [who will be the session bass player for the complete tour] via a VIP virtual session, right before the first concert.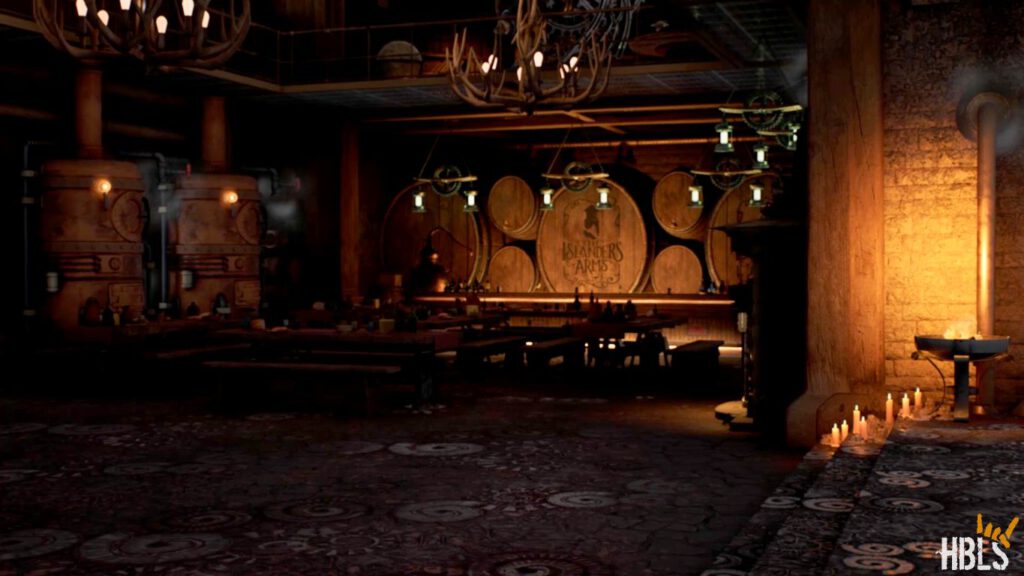 To give the best possible impression of these concerts I decided to watch both shows, and I think that was a smart move as I was slightly disappointed the first night. Yes there was put a lot of attention to the details in the virtual world that was created especially for this occasion. But I kind of missed the interaction part. Fans only could enter the chat and leave comments. There was no possibility to discover the virtual world on your own, so actually it was purely to enhance the visual aspect for the band and between the songs. Due to the absence of an audience, pyro effects or let's call it the lack of a normal concert experience. For both band and fans.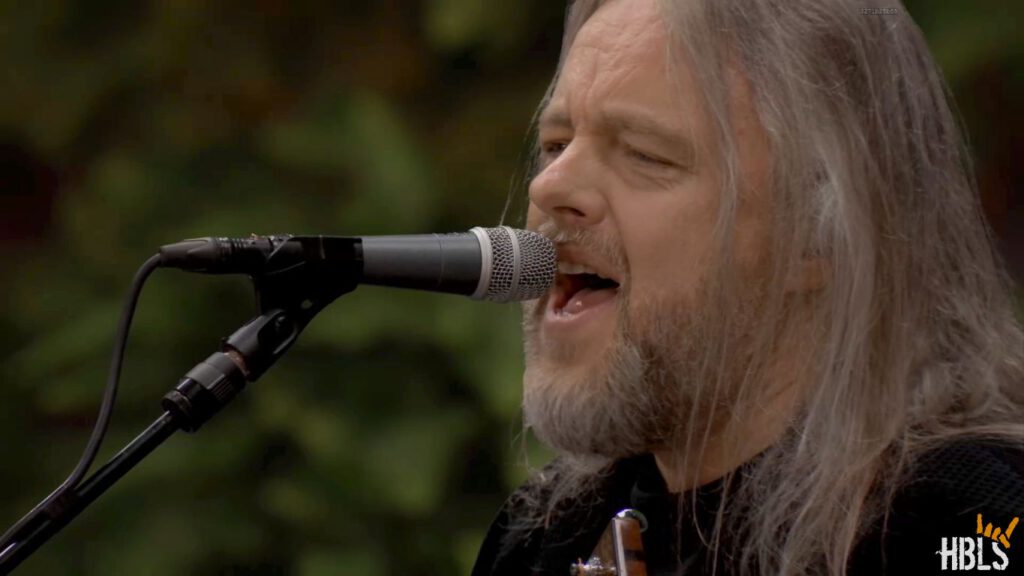 The band [to me] also seemed to find the whole thing exciting and uncomfortable at first. Playing a lot of new songs live for the first time, a new session bassist and the absence of Marko's brilliant vocals that have always been a very important part of the vocal dynamics in Nightwish.
The biggest challenge was the lack of the vocal violence of Marko, who proved to be an extraordinary singer over the years. Floor has done everything she can to close this gap, but unfortunately the weak vocal skills of Troy Donockley [who is a brilliant musician] can't match the skills of Marko in any way. These shoes are a bit too big to be filled by him. Something that is painfully clear during the songs and especially during ,,I Want My Tears Back".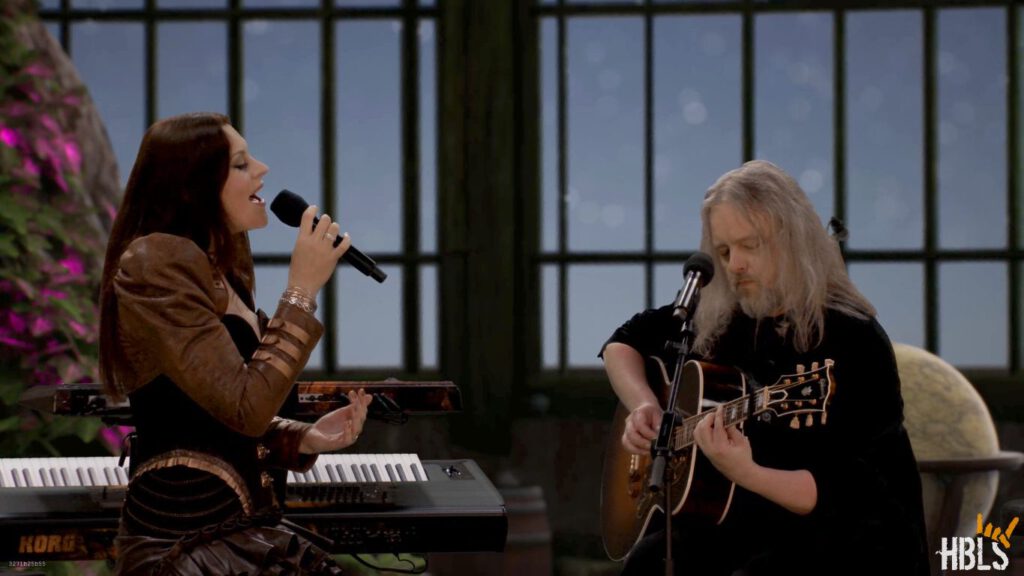 Musically, however, the band was immediately rock solid! Friends and fans were served with great 105 minutes set lists that were a bit different on both evenings. Highlights on both nights were the performances of ,,The Greatest Show On Earth", ,,Ghost Love Score" and ,,Noise" [played for the first time live]. We got to hear two versions of ,,How's The Heart", the first night in an intimate setting with only Floor and Troy on acoustic guitar. [With shaky hands]. But I prefer the version on the second night, played by the complete band.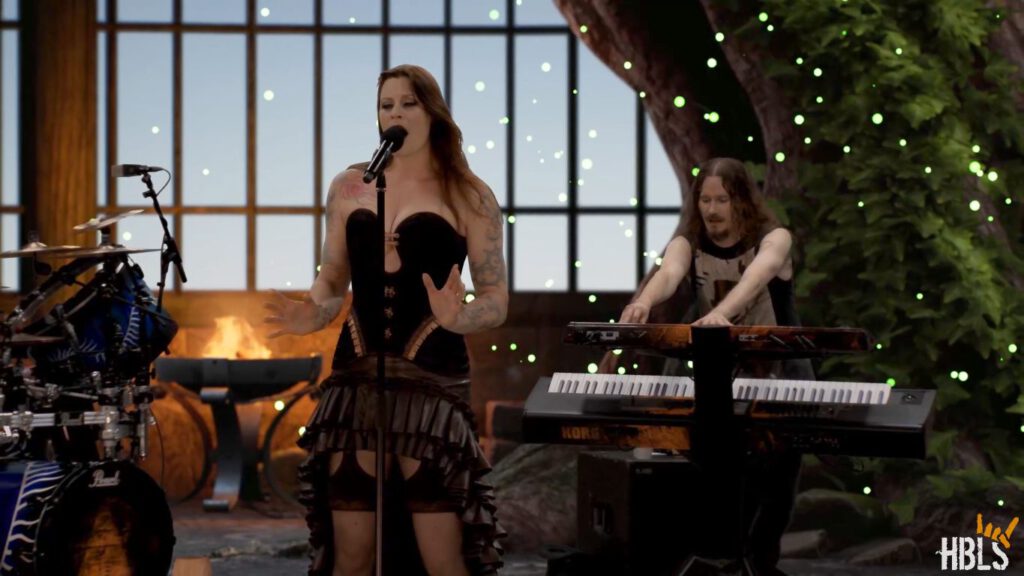 However, Floor has a lead role on both evenings. What a great performance that woman puts down. How she sings all parts of ,,Planet Hell" by herself. How she pulls off the operatic parts in ,,Shoemaker" on the first night or ,,Dark Chest Of Wonders" and ,,Pan" on the second night; nothing short of amazing!!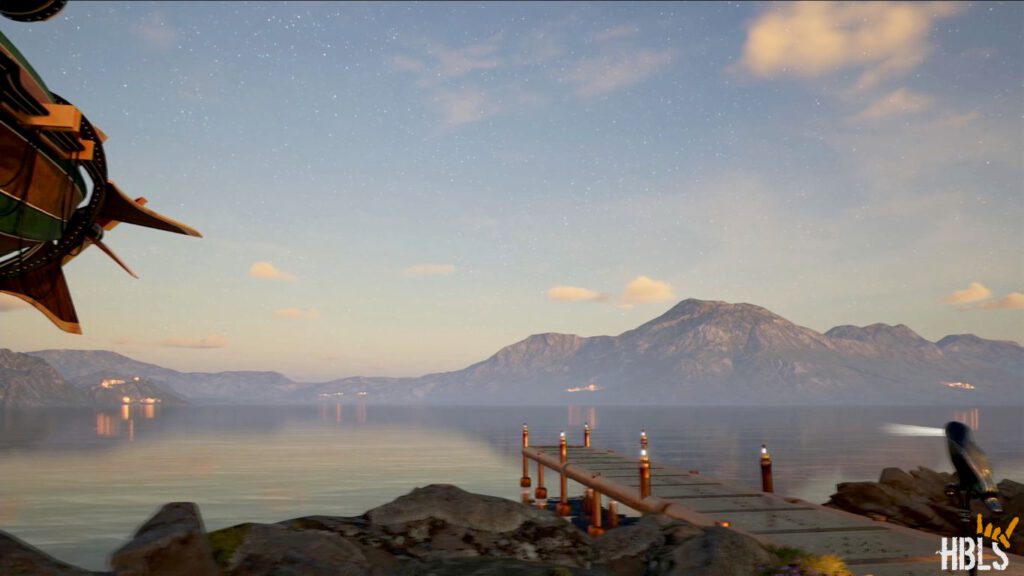 The whole band looked a bit more relaxed during the second show and my personal preference of set list [maybe because of this] tend towards the second night.
The fans were given the best possible show on both nights. But to be honest, the virtual part [despite all the effort that has been put into it] did not do it for me and can never approach a real concert experience. Of course, it also doesn't help that there was no interaction at all with the viewer. Not even a hello, thank you or an announcement between songs. That part could have been done much better!!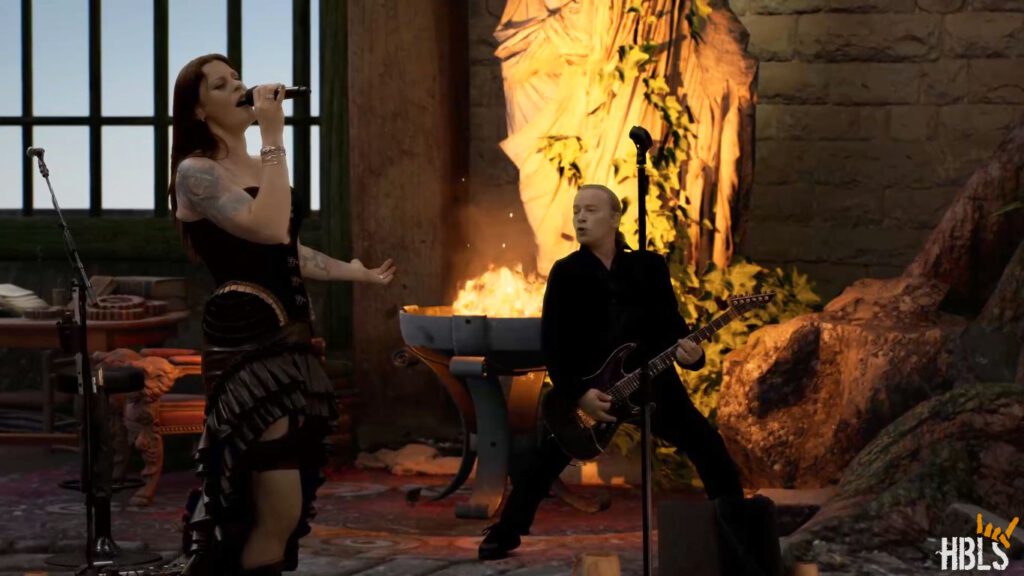 All in all Nightwish in a virtual world was a nice way to see the band perform again and to be introduced to new session player Jukka Koskinen. But I think both band and fans will agree that it did not even come close to a live experience. Luckily it seems that concerts and festivals will be possible again in the near future, so we can really enjoy a band that is on fire again.

Setlist 28th May

Noise
Planet Hell
Tribal
Élan
Storytime
She Is My Sin
Harvest
7 Days to the Wolves
I Want My Tears Back
Bless the Child
Nemo
How's The Heart (acoustic version)
Shoemaker
Last Ride Of The Day
Ghost Love Score
The Greatest Show On Earth

All the Works of Nature Which Adorn the World: Ⅷ. Ad Astra
(Floor sang her vocal parts live, music on tape)
Setlist 29th May

Noise
Planet Hell
Alpenglow
Élan
Storytime
How's The Heart (full band)
Harvest
Dark Chest Of Wonders
I Want My Tears Back
Ever Dream
Nemo
Sleeping Sun
Pan
Last Ride Of The Day
Ghost Love Score
The Greatest Show On Earth

All the Works of Nature Which Adorn the World: Ⅷ. Ad Astra
(Floor sang her vocal parts live, music on tape)
All photos by Raymond Helebrand