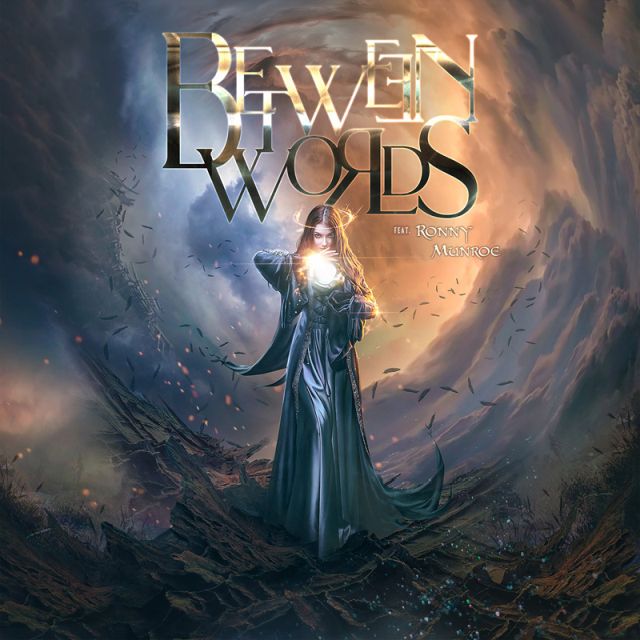 Review | Between Worlds ft. Ronny Munroe-Between Worlds
Frontiers Music srl
Most metal fans will remember Ronny Munroe as the former singer of Metal Church, recording some four albums with them. To be honest I would not be surprised if Ronny makes a return to Metal Church after the sudden passing of their singer Mike Howe. We will see what happens there.
PRESTO BALLET/PEACEMAKER
That Ronny Munroe can tackle other material then just metal was clear when Metal Church boss Kurdt Vanderhoof asked him to joint ranks for Kurdt's progressive side project/band Presto Ballet. Fans will also remember Ronny's participation with the Trans-Siberian Orchestra. A few years ago Ronny also participated in the band Peacemaker with Tango Down and Romeo Riot guitarist Scott 'Rif' Miller. Their album 'Concrete And Terror', on the small Brutal Planet label, is for fans of heavy metal certainly a record to have a listen to.
PERSONAL TRAGEDY
Ronny suffered a personal tragedy a little while ago losing his wife after a long battle to cancer. After that Ronny moved to another state in America and slowly but surely found his feet again. He found a new love and started working on Between Worlds with Alessandro Del Vecchio and Pete Alpenborg. Working for Frontiers means a different musical approach for Ronny. This is after Presto Ballet by far the most melodic project he is involved with. Honestly, after hearing the album I had the feeling that Ronny was at stages out of his comfort zone. It is a feeling that I have not been able to get rid of, no matter how many times I have heard this album. Is it that the songs not always suit his energetic and powerful voice? I still have not been able to figure that out completely.
THE OLD GANG
I am not saying that this album is no good, that is not the case. It is a solid effort by everyone involved. The fact that experienced guys like Chris Caffery, Joel Hoekstra and Johnny Lee Middleton (all from the old Trans-Siberian Orchestra gang) have contributed their talents to the album is a big bonus. But one way or another this record is not doing it for me as a whole. I mean some singers are better at a certain style and Munroe is definitely a superb guy to have in your band if you are into Metal Church and Peacemaker type of stuff. I guess the album has its good moments (,,Scent Of An Angel'' is a really good yet cliché-type ballad), but the feeling that Ronny Munroe is not really in his comfort zone here stays with me. Have a listen and judge for yourself.