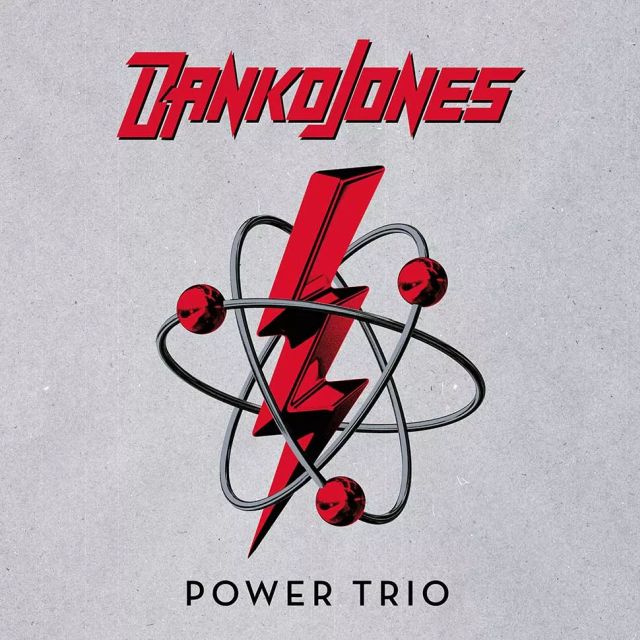 DANKO JONES-POWER TRIO
Mate In Germany
Three years after their last album, Danko Jones returns to the rock front with their 10th studio album 'Power Trio'. The energetic Canadians came up with this new album that, yet again, reflect all the cool elements this power trio has to offer. You always know what you are going to get with Danko Jones and you always know you won't be disappointed.

If you are not familiar with this high energy hard rockin' band, with elements of punk and some bluesy influences, album opener ,,I Want Out'' immediately creates clarity for you. Optimistic hard rock with a raw edge that sparkles with fun and energy. They're not wasting any time and immediately pop in through the speakers with their enthusiasm. This energy will not disappear during this 11 song album. It's difficult to sit still while listening to Danko Jones's music and don't get your virtual musical adrenaline dose.
On `Power Trio' they succeeded to transfer the amount of energy they have on stage into these recordings. Where I found the music of previous albums mainly come alive on stage, this time I can immediately feel the joy and fun here. It is a very positive development.
Album favorites? ,,I Want Out'', ,,Blue Jean Demin Jumpsuit'', ,, Good Lookin'' and ,,Start The Show''.
Songs that will definitely be great additions to the live set.
Danko Jones 'Power Trio' has become a worthy successor to 2019's "A Rock Supreme". Fans of uplifting hard rock should definitely check this album out. When you have the chance, go and attend their live shows!!!