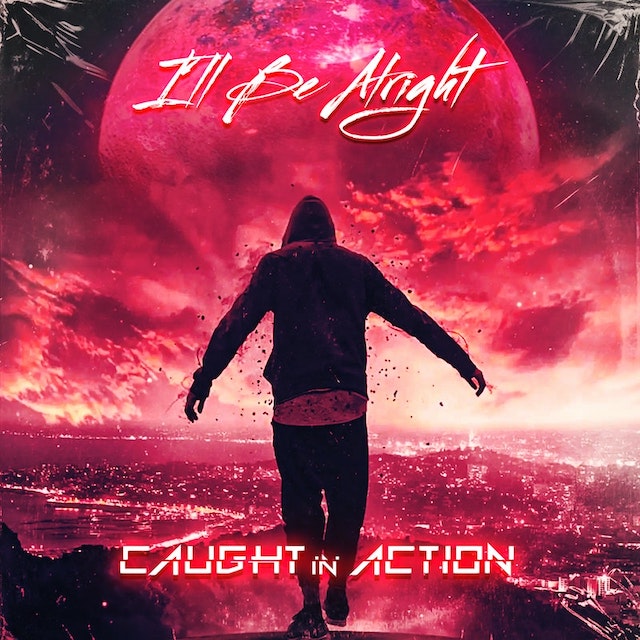 Exclusive Review | Caught In Action – ,,I'll be Alright"
Exclusive pre-listening of the new single
My review on `Devil's Tango', the remarkable debut of Caught In Action lying behind us little over a year, the band recently touched base to update us on their current standings. Adding bass player Jens Mattson to their ranks the band rounded up their line up and expanded its creative crew in terms of songwriting and rehearsal dynamics.
It radiates off of the band's new song and it packs a serious punch for those willing to dive deeper.
,,I'll be Alright" is not just a tune reporting back to the fold, the song tells quite a story. Written and recorded during the days following their debut, it hits deep due to vocalist Marcello's situation. Unanswered love in a time of struggle, Marcello brings a strong vocal job to the plate even though he was battling cancer himself. ,,I'll be Alright" is more than a simple musical statement.
A POWERFUL DRIVEN FOUNDATION
Opening with jabbing keys the song soon storms from the speakers with a knuckle busting riff transcending into a slick lick Richard brings to the front end of the mix. The song leans on an extravert dynamic drum fill with powerful low-end bass chords and licks pumping loud. Over this powerful driven foundation, the guitars dominate with raining jabs and micro-managed precision. The lyrics are slick and molded around the wonderful melody. The song's hook is enormous and finds accolades in the harmonized chorus. Marcello shines like on his debut. Very organic, powering up frequently, he belts out the exact tone of voice to elevate the song and guard it's melodicism.
On the bridge he fluently follows the melody as if it costs him no effort. Spot on, versatile! Midway the song reverts to the jabbing keys and slows down with the vocalist belting his most AOR tinged vocals with admirable grace. There's a sincerity in his mesmerizing oozed tone that he suddenly puts aside to power up and bring us back into the heart-warming bridge and chorus. Sterling guitar licks and melodies fired onto us in fierce metallic luster over the ponderous powerful ending. Marcello powers up again and belts a higher register to kill off the song on its very highest. All instruments are well balanced in the mix. Crystal clear, powerful and dynamic it builds a wall of sound, meanwhile prolonging its transparent organic output. 
CAUGHT IN ACTION – THE CONCLUSION
,,I'll be Alright" certainly fuses the band's pristine qualities and radiates drive and thrive. It is enormously laden with hooks and wells with melody. Instantly nesting the song unites 80s AOR with baffling melodic metal pitches and riffs. The diversity of the song itself masks the slickness, the metallic edge covers the melodic grandeur for the most hesitative listener. Musical marksmanship at the helm, it all paves ways for Marcello to report back with strong performance. Melodic rock's best kept secret is here to storm the gates!
Available June 16, 2023
Spotify Pre-Save HERE